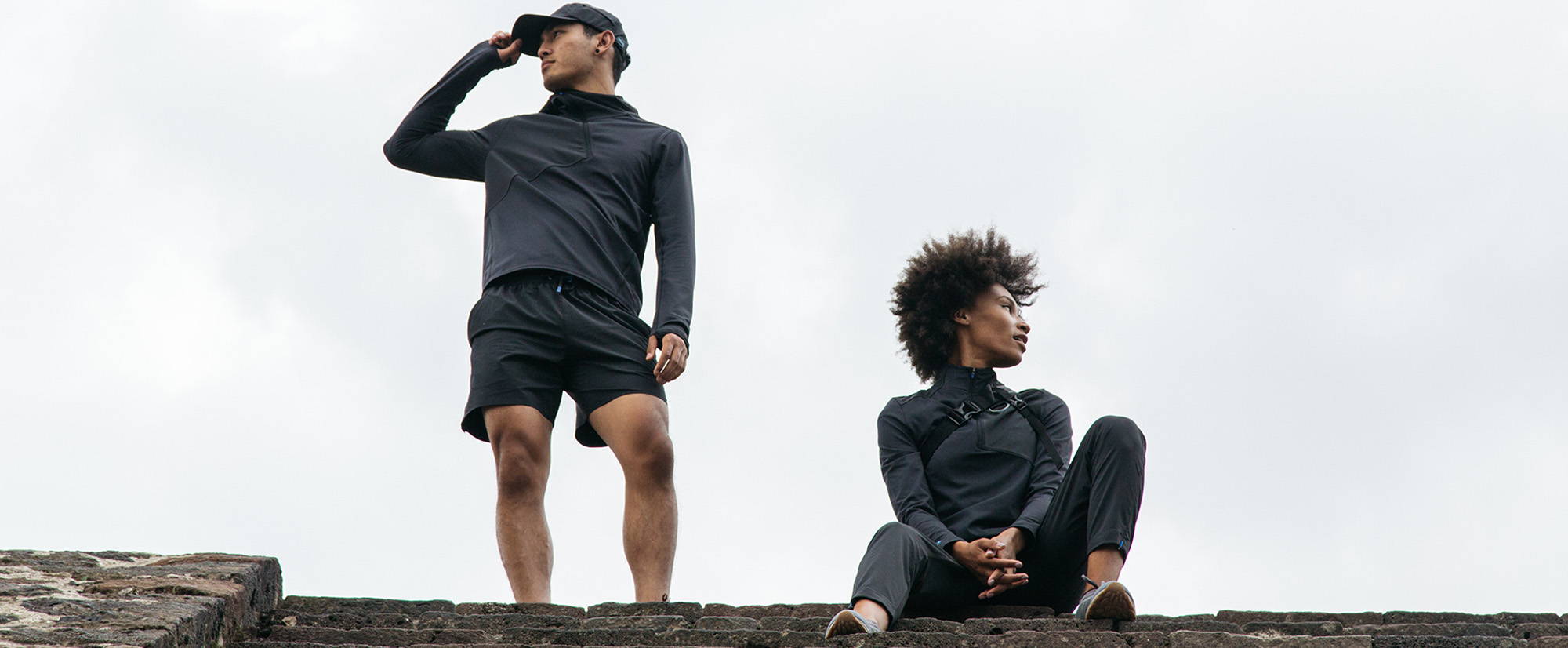 TRANSIT TECH
Midnight Edition
INSPIRED BY PYRAMIDS
The Midnight Edition of our highly versatile Transit Tech layers— designed for both running + exploring equally—is inspired by the graphic contrast of plaster-embedded-volcanic-rock that forms the Pirámides de Teotihuacán. Like the evocative obsidian artifacts discovered at this ancient capital, we sought to create gear that is at once striking + timelessly sleek for our first all black Transit kits.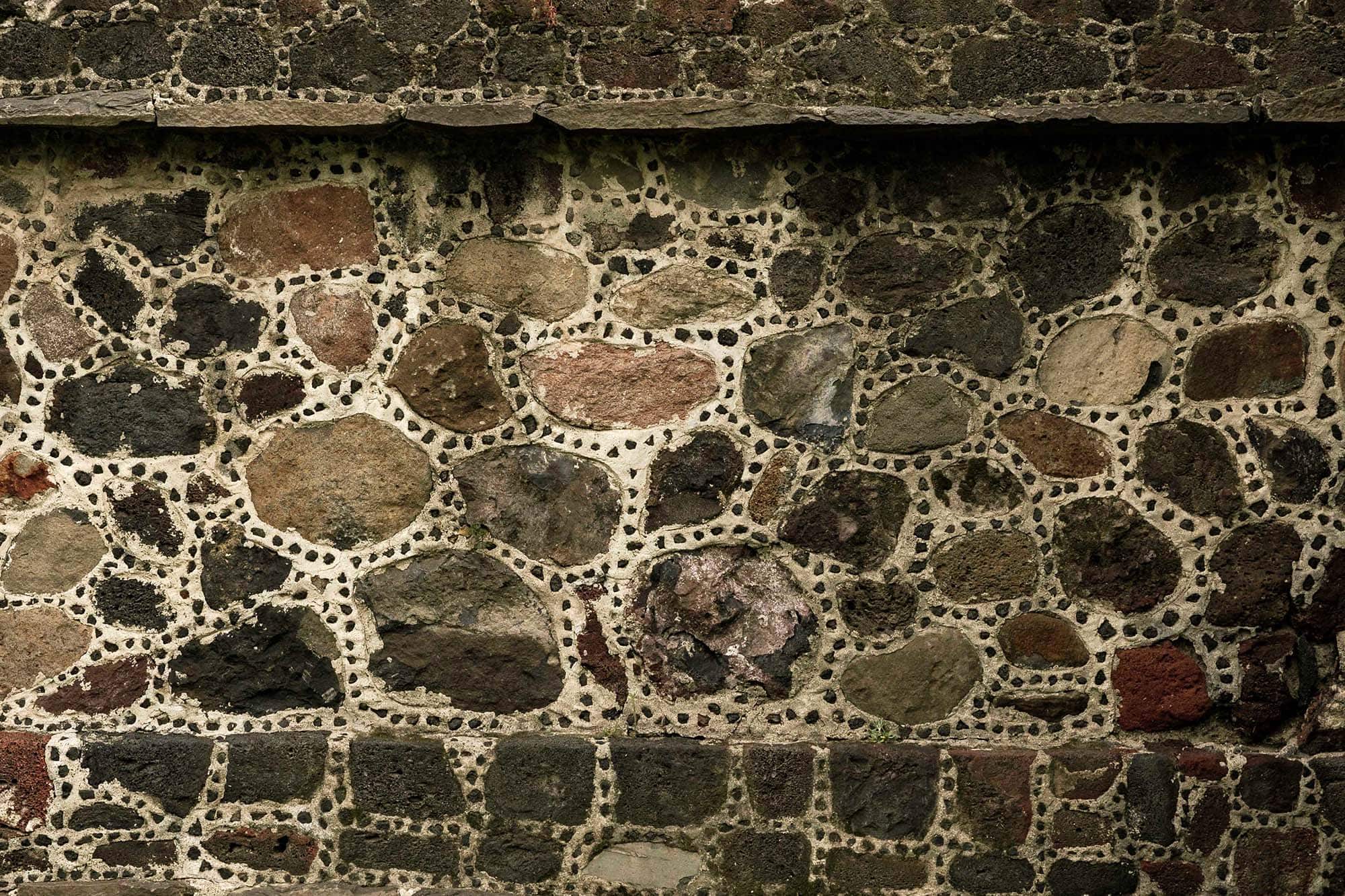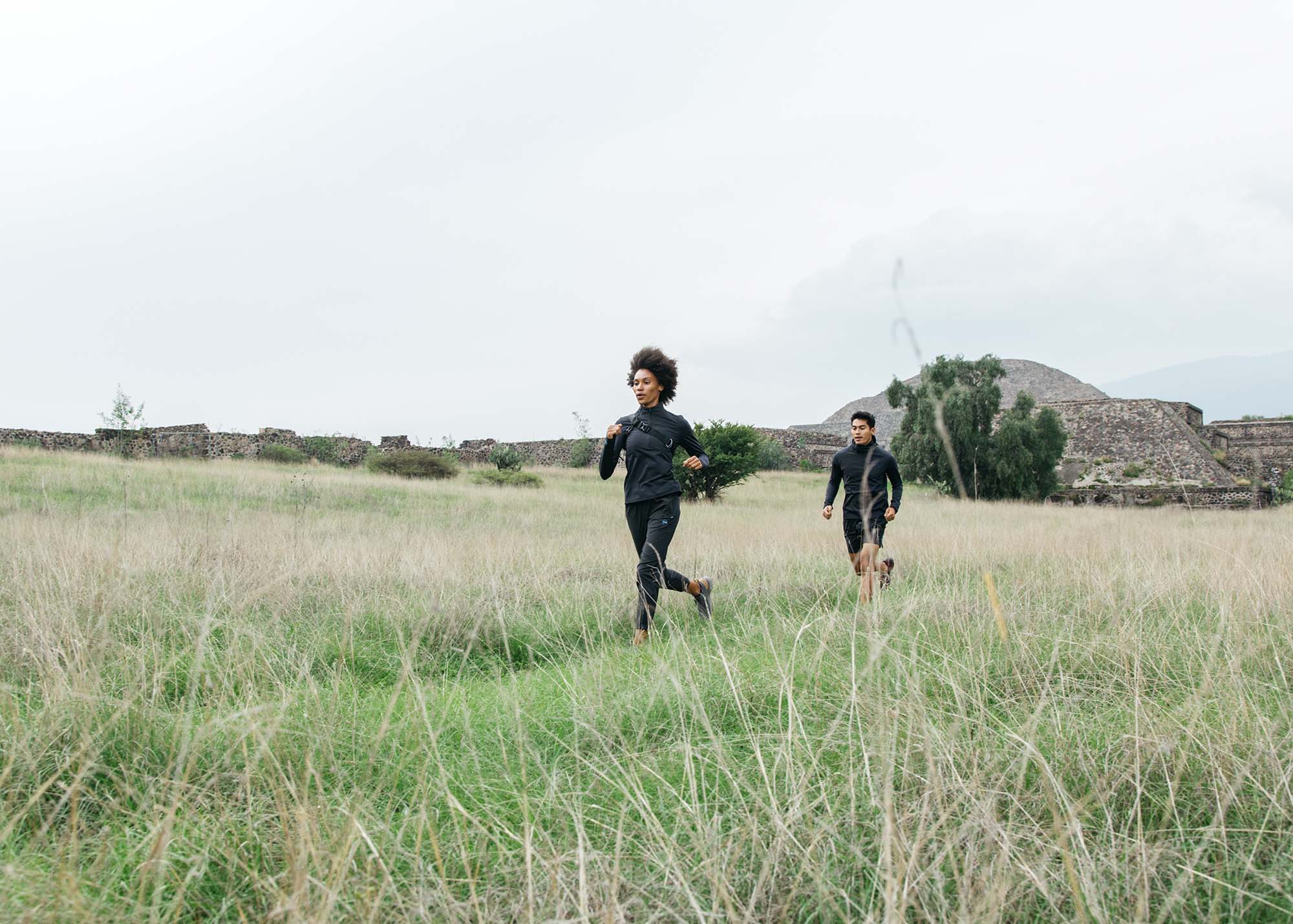 GABBY Wearing the Multi-Pass Sling Bag (coming soon)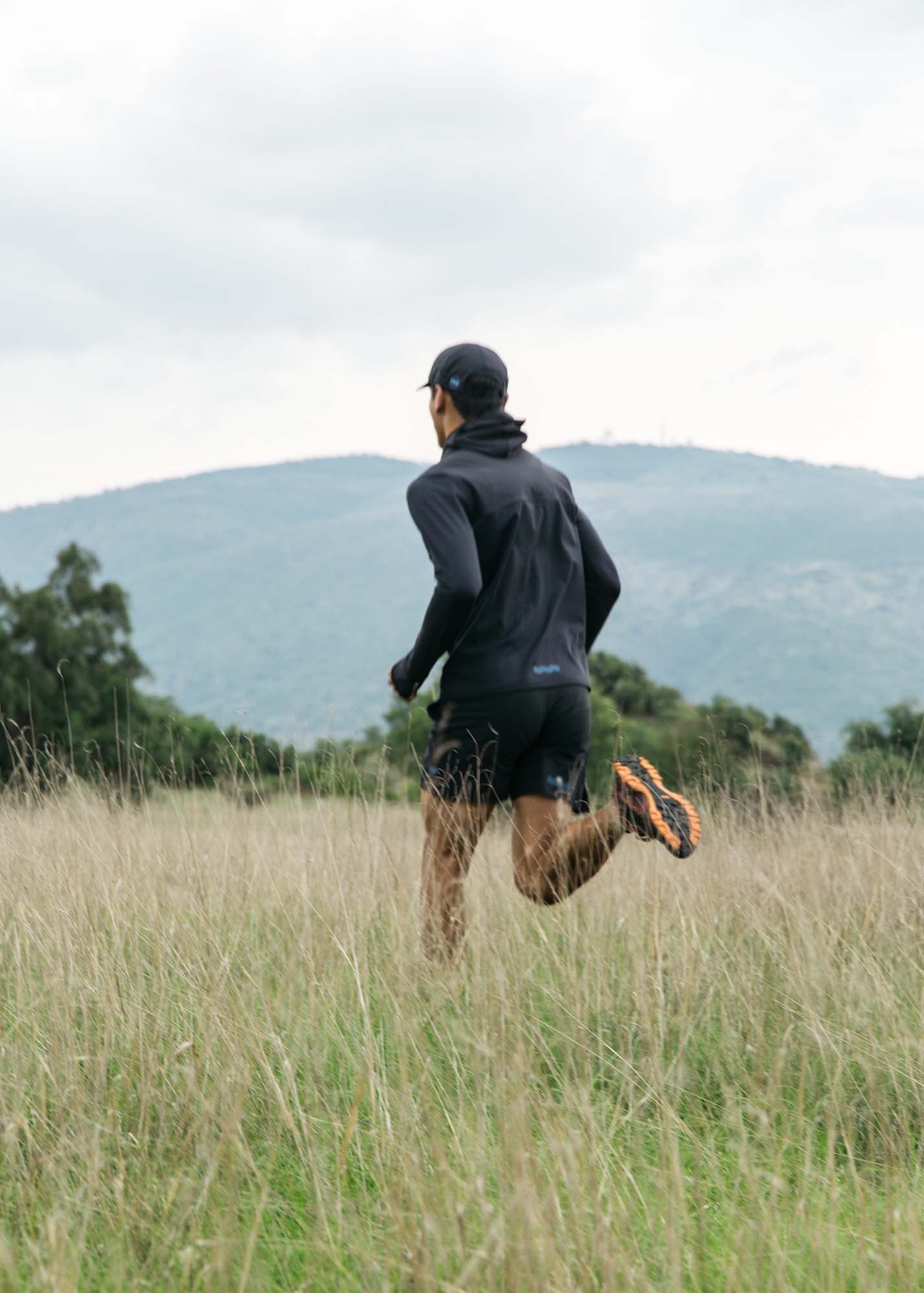 ARON In the Transit Tech Cap (coming soon)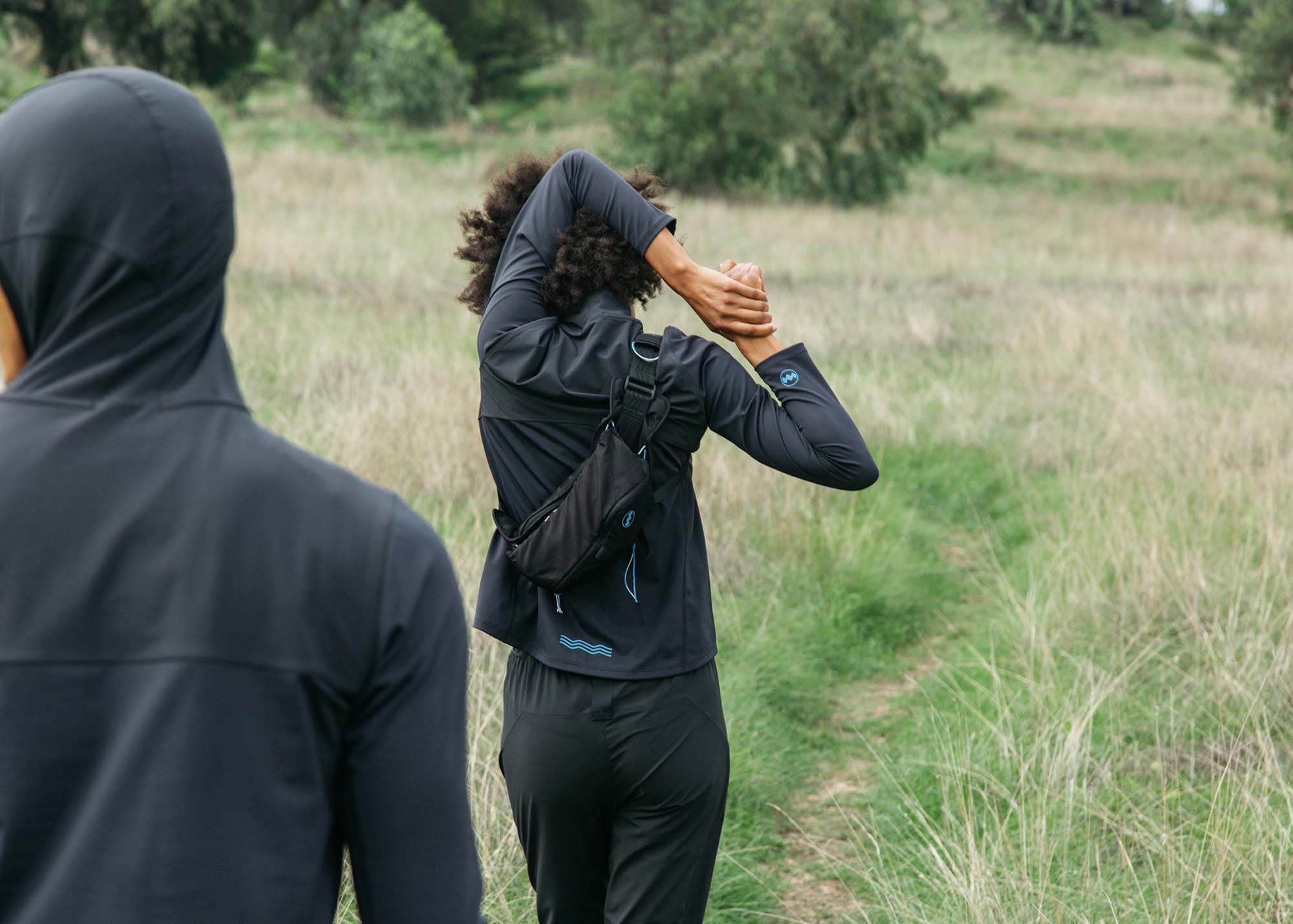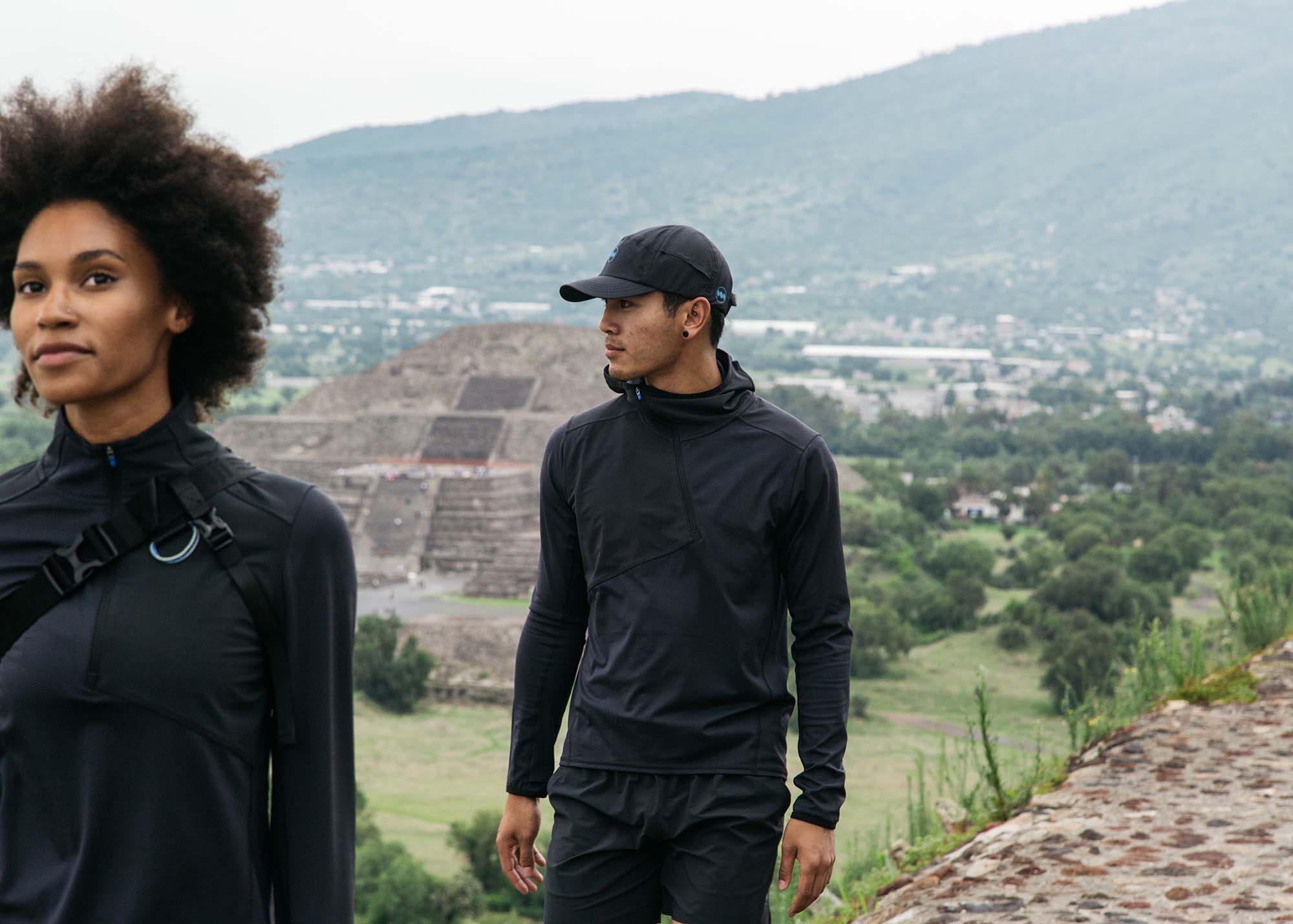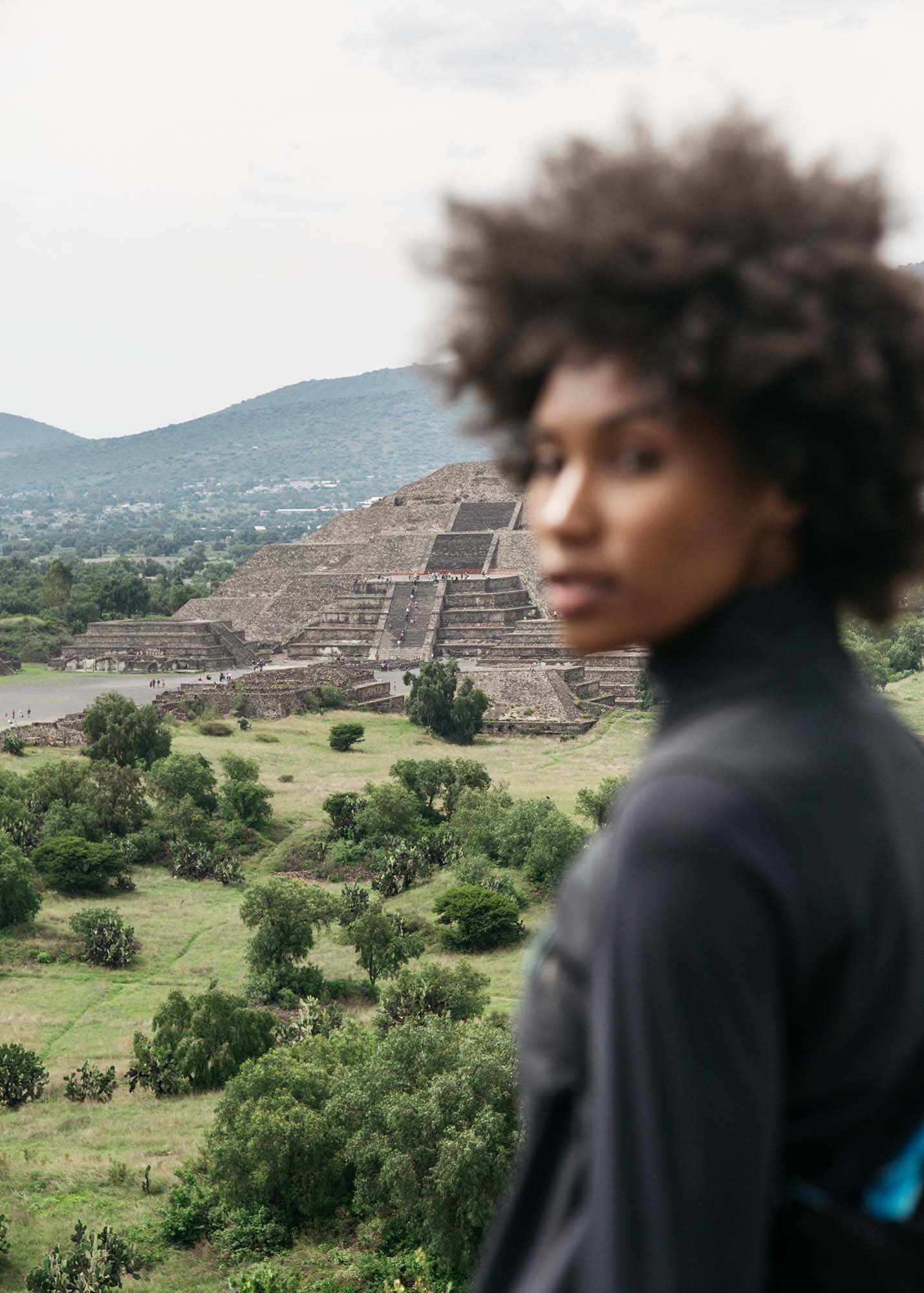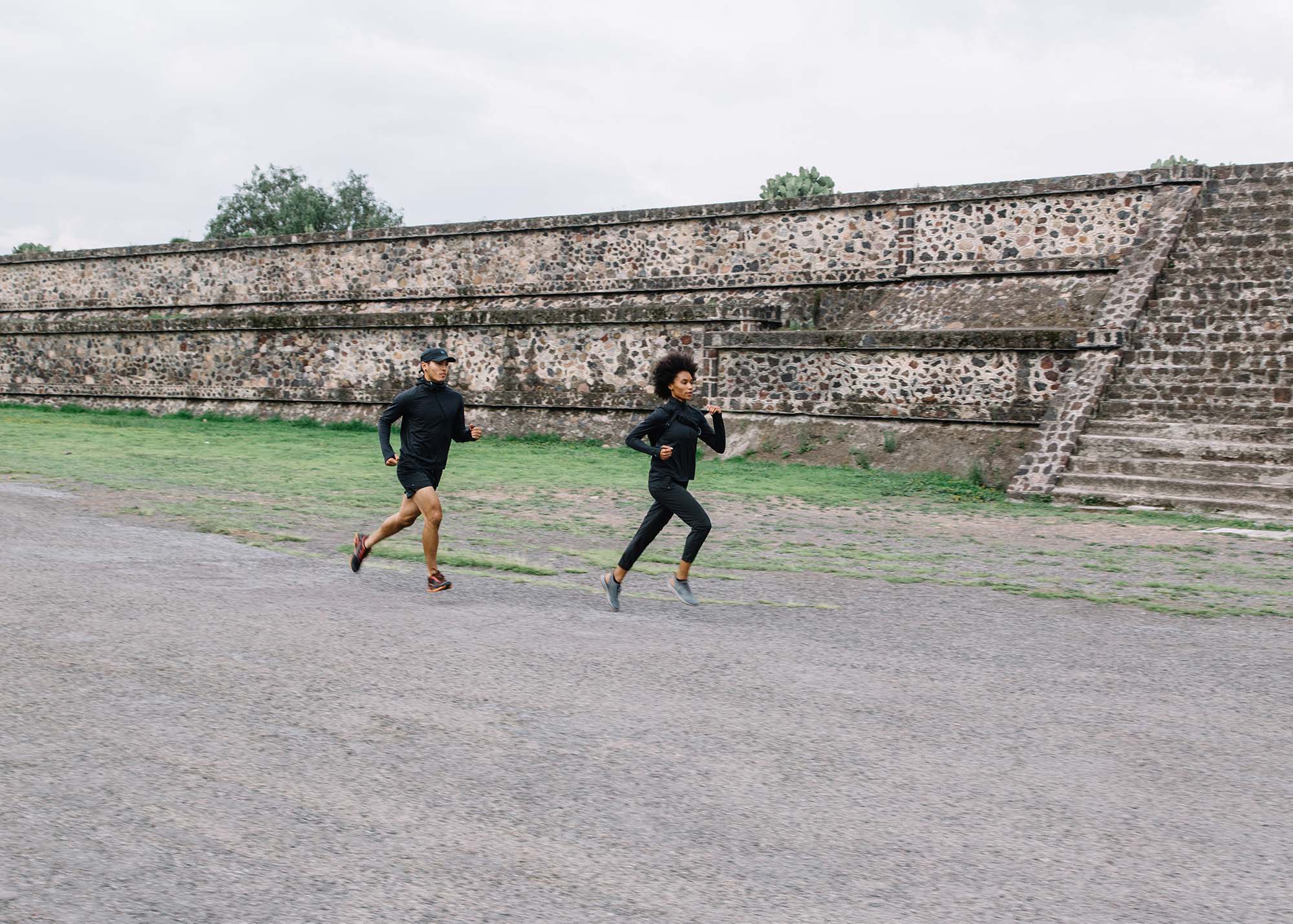 ★ ★ ★ ★ ★
"
FANTASTIC SHORTS [TRANSIT TECH]
I snagged these killer shorts and hot dang am I pleased. They arrived at my door just in time to get tossed in my carry-on for a trip across the Atlantic. I wore these shorts every day for two weeks. In an out of the Mediterranean, running along coastal by-ways, floating atop the Dead Sea, you name it and these shorts have seen it. Crazy fast drying, super comfortable, and perfect for just about everything.
-Matt.