run everywhere
guarantee
free shipping on
orders over $75
free 60 day exchanges
+ no-fuss returns
Your hottest runs have finally met their match — ultra-light and super fast-drying, the Helio Tech Tee has a textured interior so it stays cling-free and comfortable, even on your sweatiest adventures.
Explore more
↓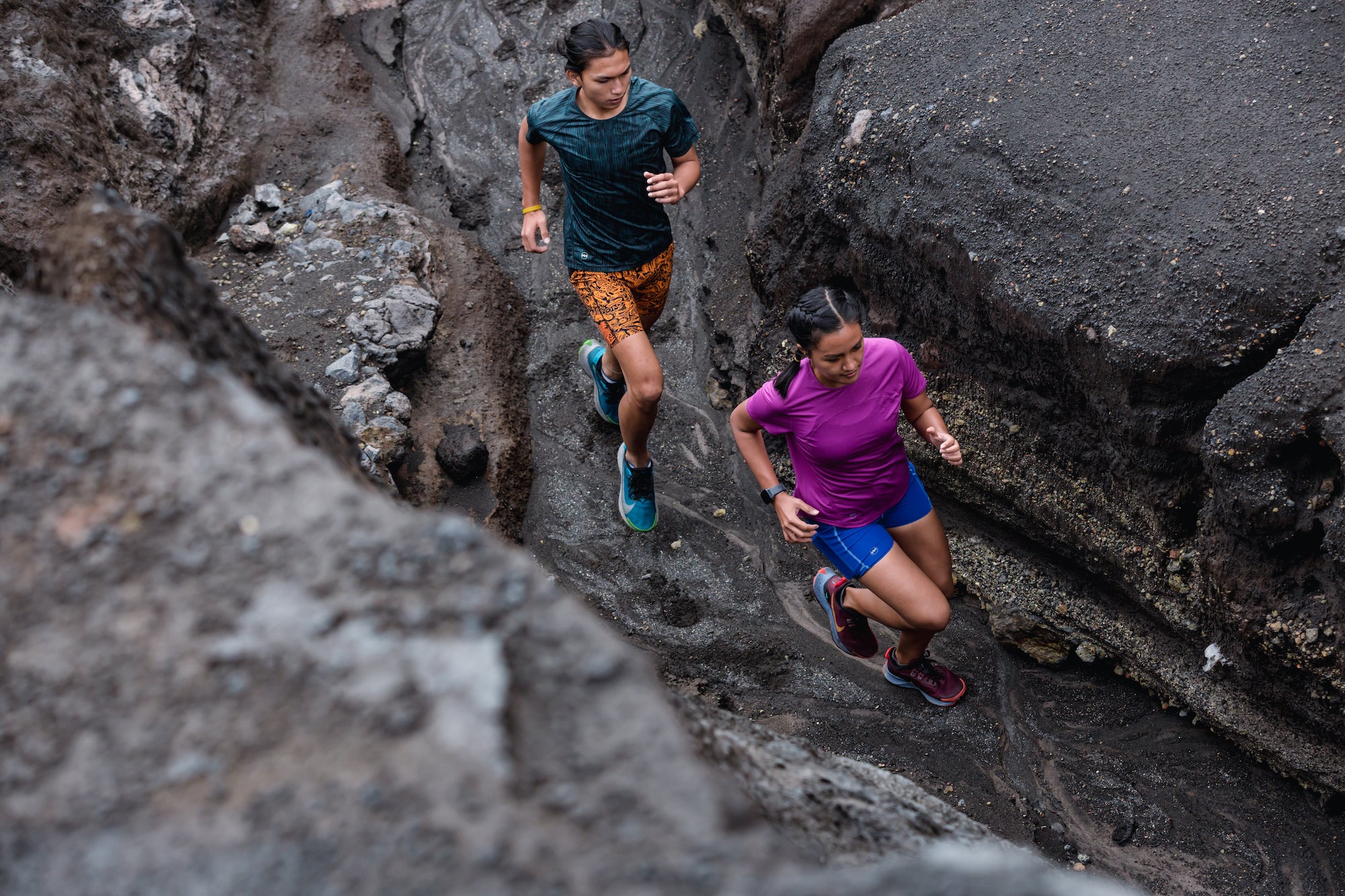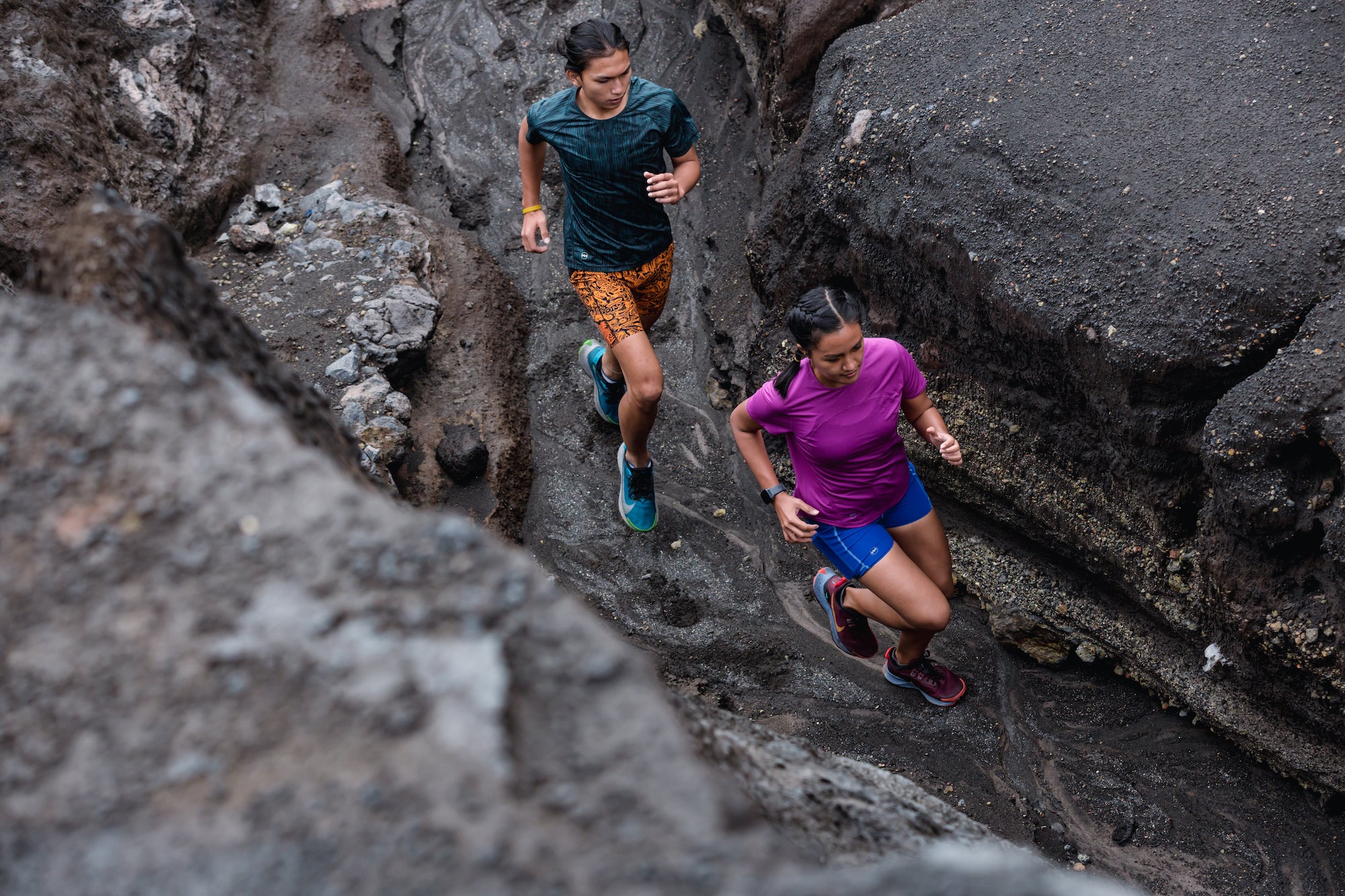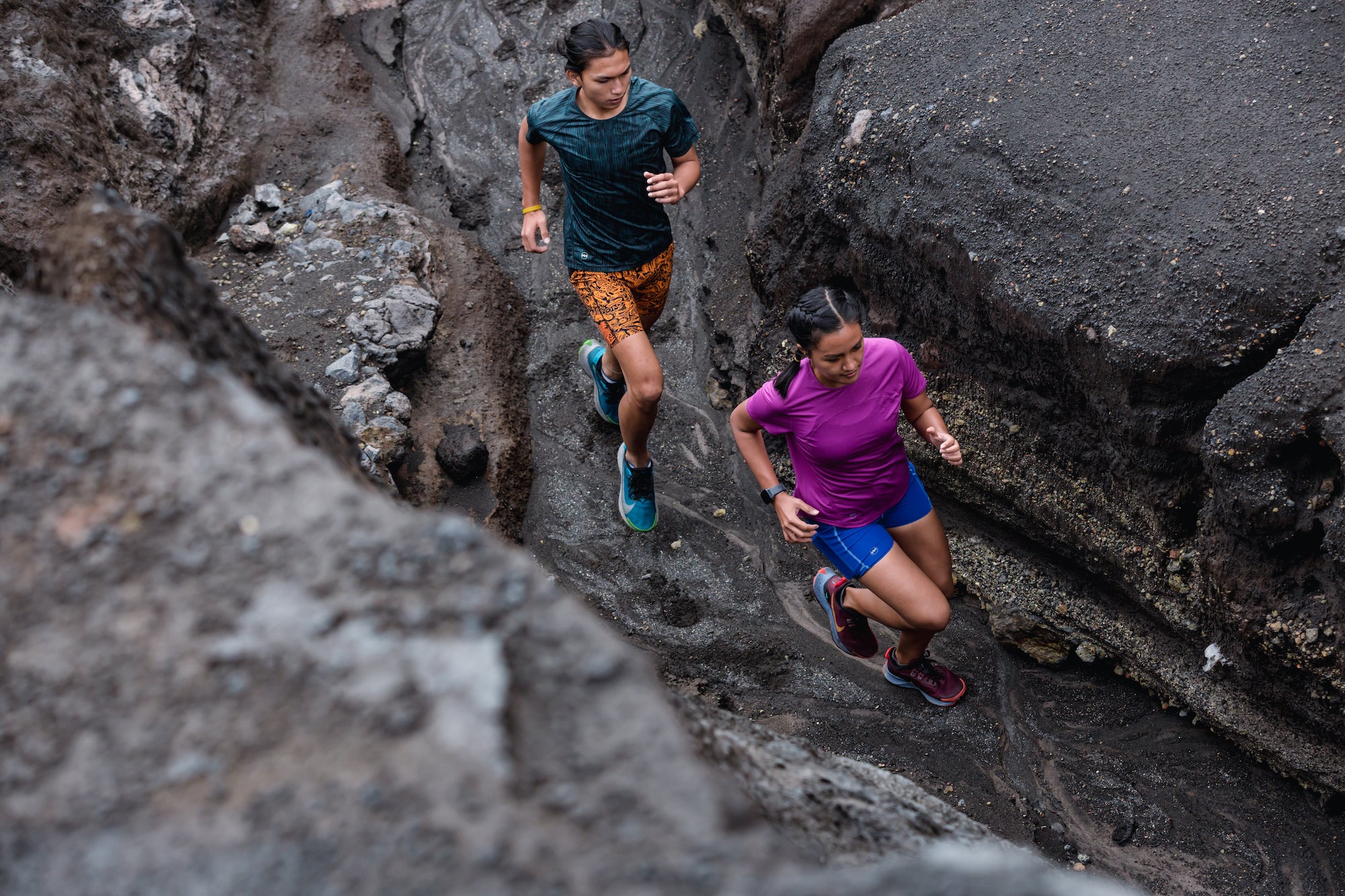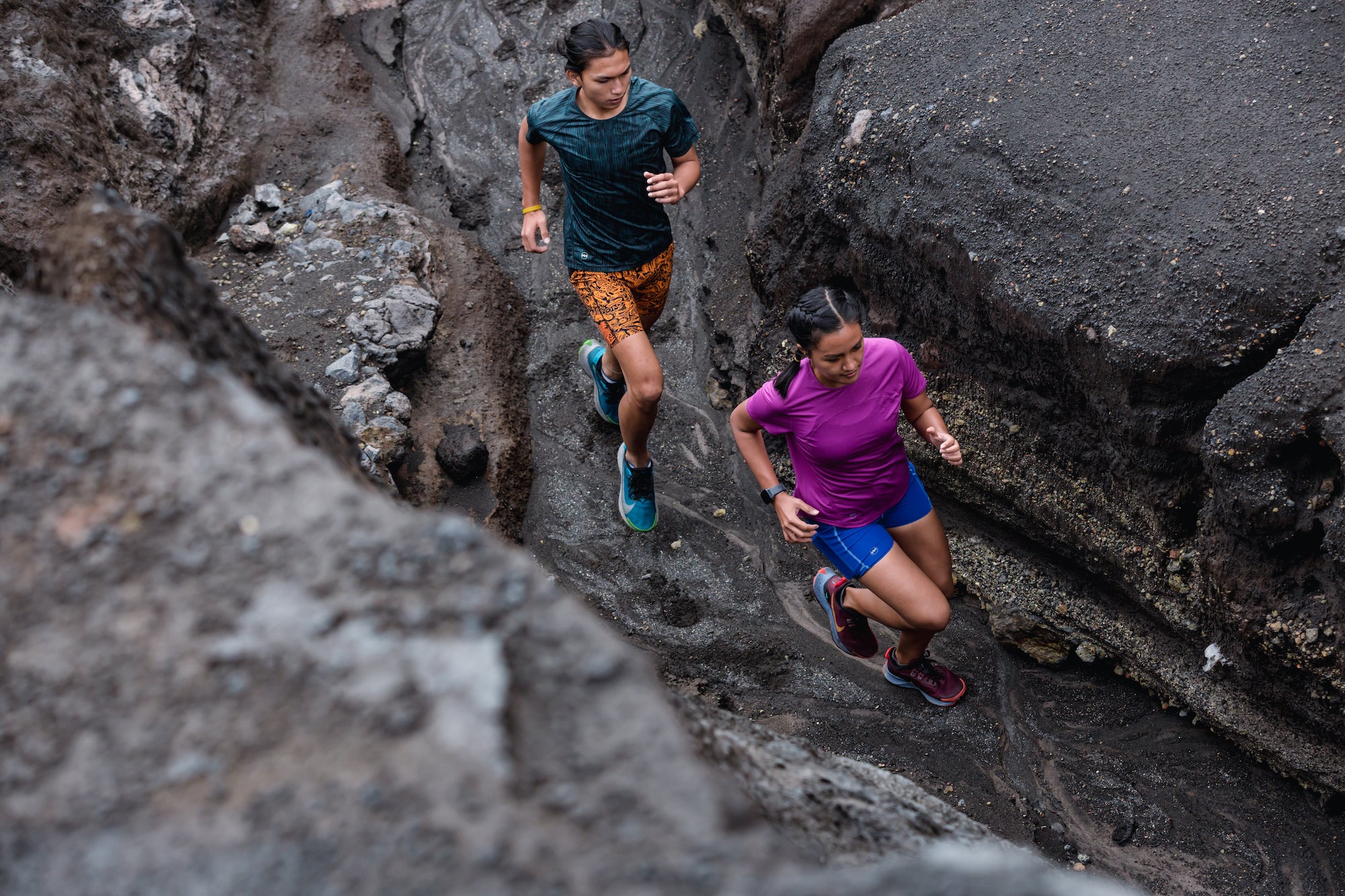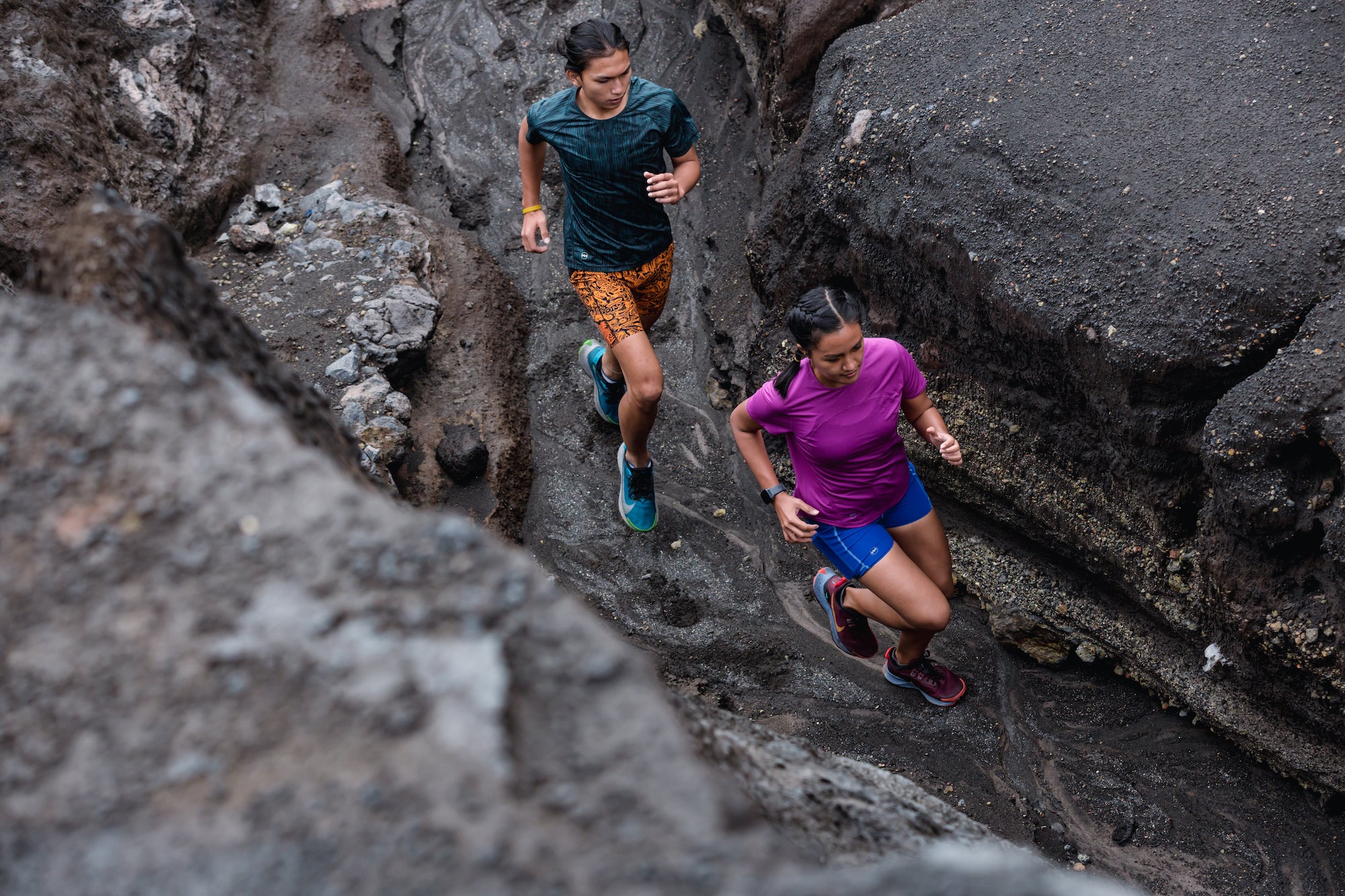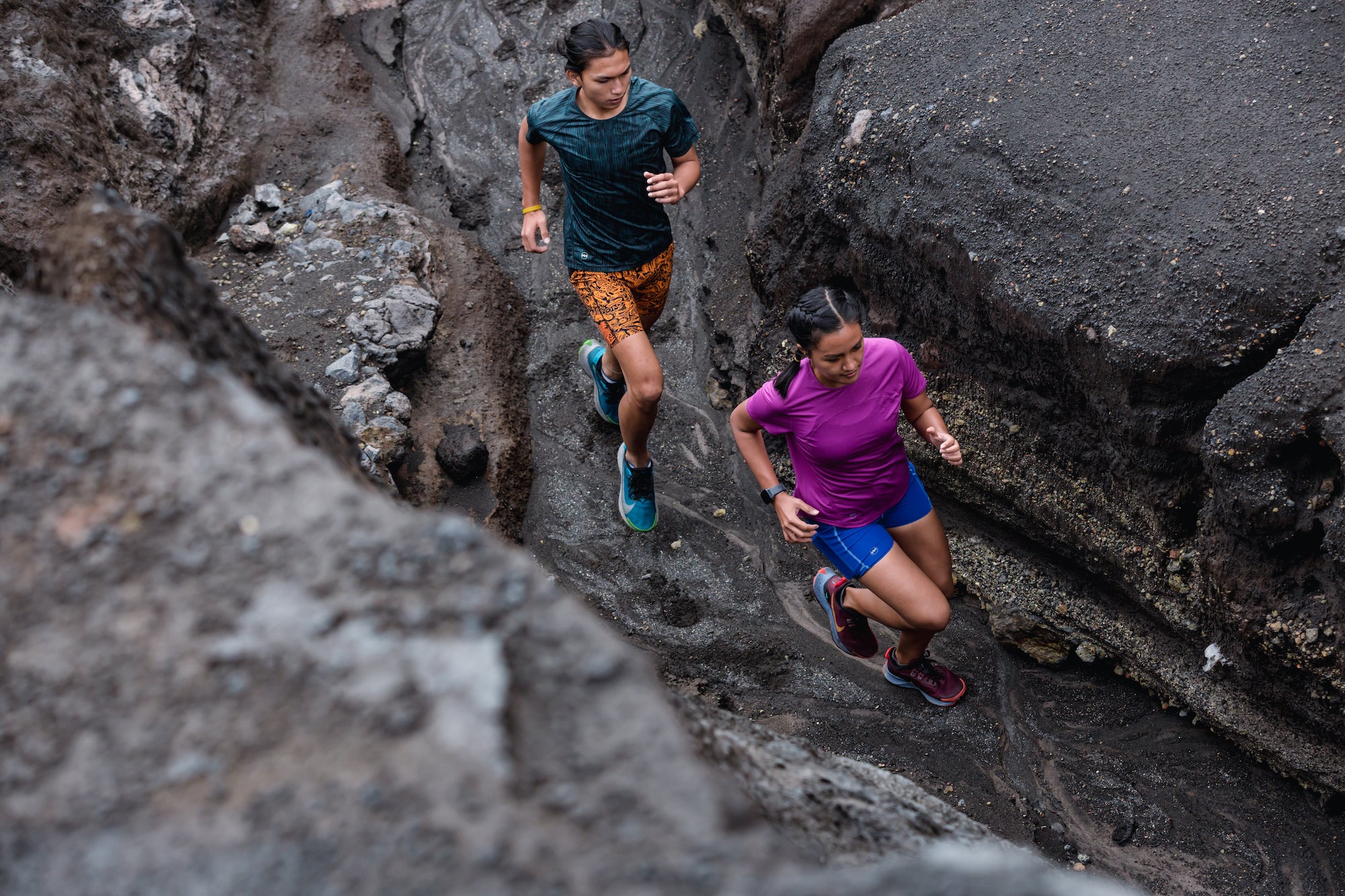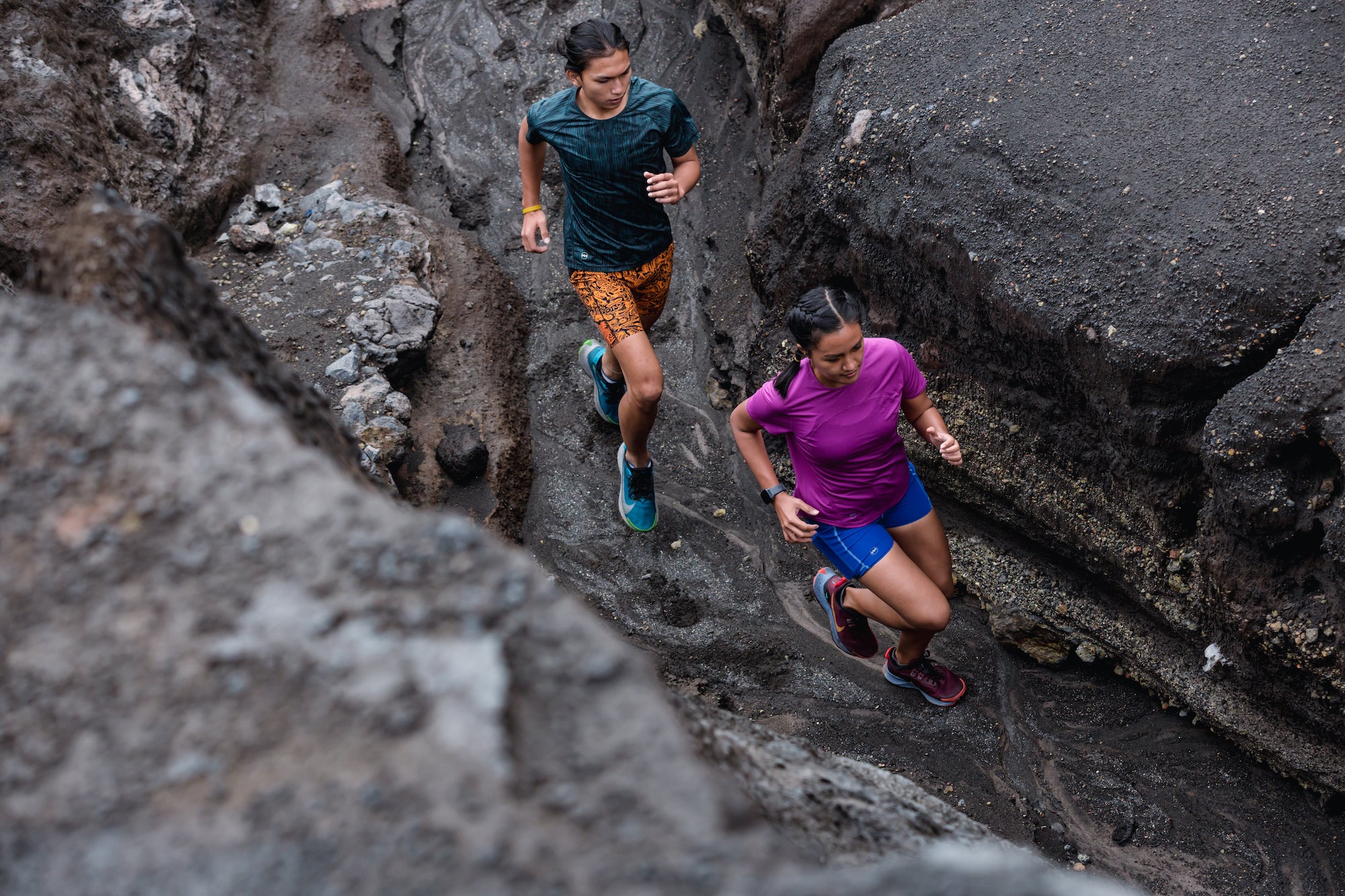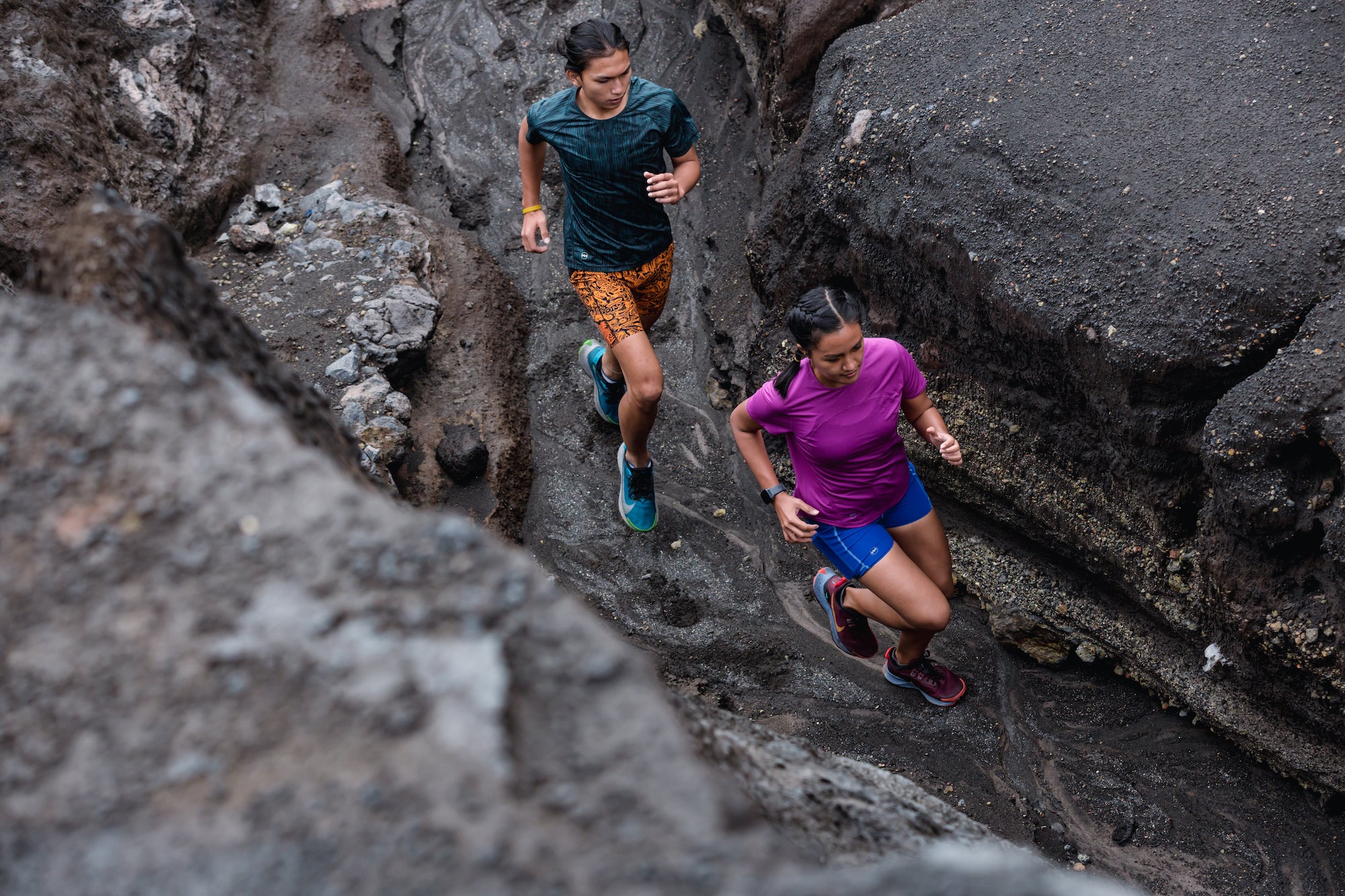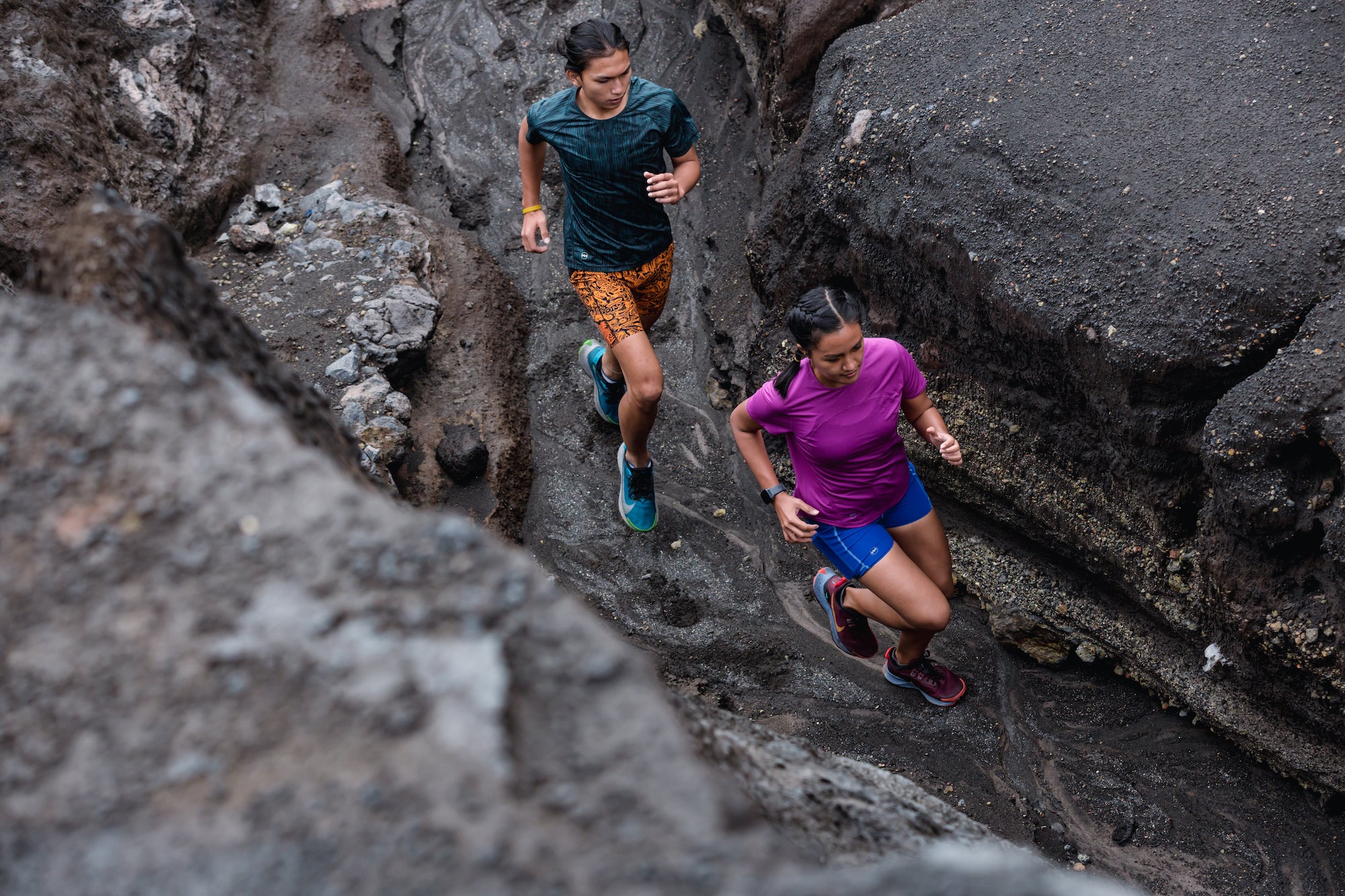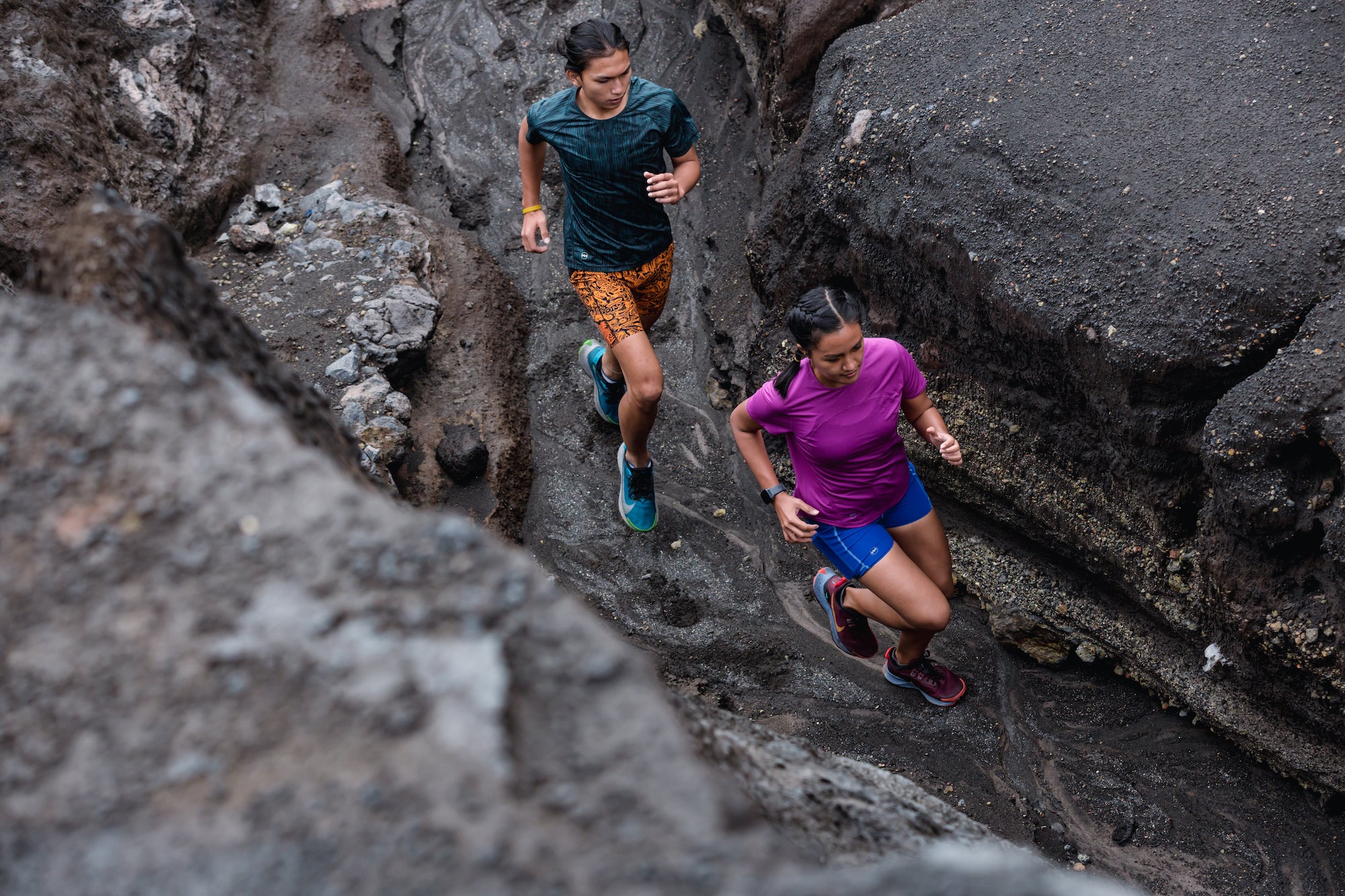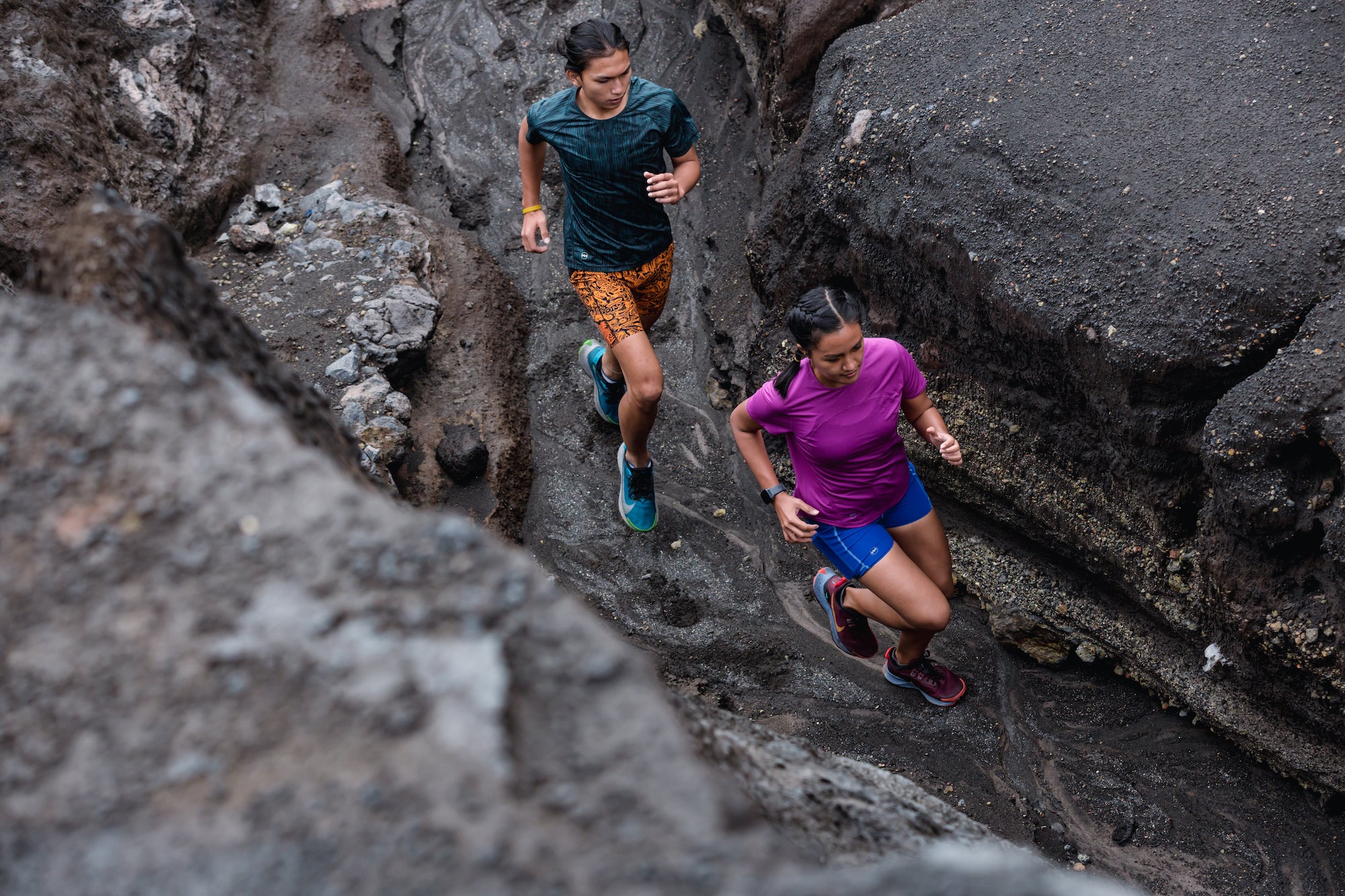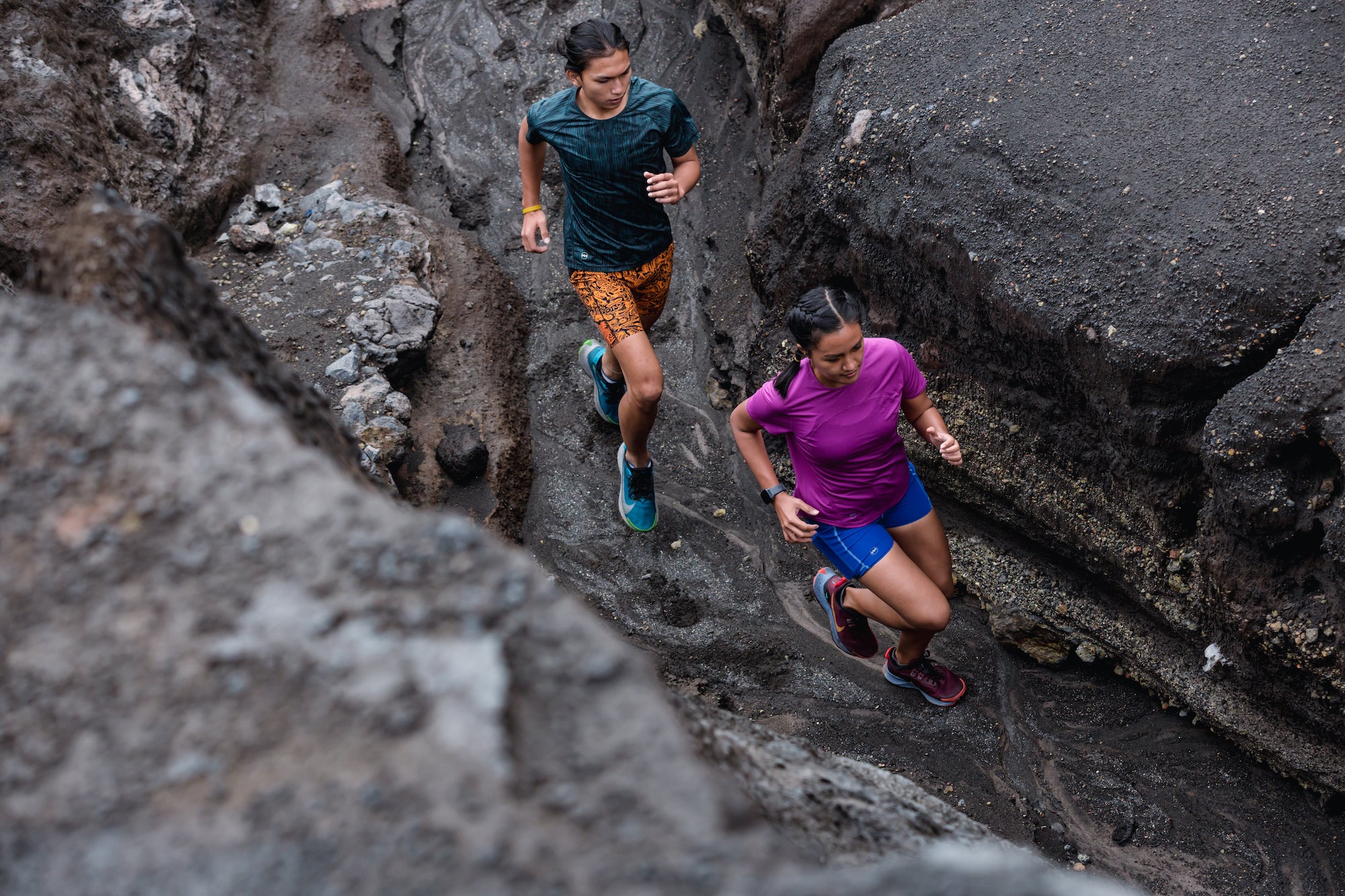 features
All-summer comfort
Designed to dry quickly and not cling, this top is ready for everything from warm-to-hot conditions, humid training runs and endurance pursuits
Cling-resistant fit
Helio is made from a special 3-dimensional knit that raises it off the skin to prevent it from clinging when sweaty
Quick-dry to its core
Excellent moisture dispersal for sweat-wicking performance
Unhindered movement
Raglan sleeve design combined with flatlock seaming and minimal neckline prevent chafing for comfort through high-output movement
Stink-free bliss
HeiQ® Fresh odor control treatment keeps you smelling fresh through all-day adventures
Hang it up
An ultralight nylon hang loop is integrated into the back neck for easy hanging
Stay seen
Janji signature reflective logo on front hem + "watermark" reflectivity on back increase visibility in low light
materials + specs
Helio Tech
100% polyester with HeiQ® Fresh treatment


Garment made in Vietnam
72g / 2.5oz (W's Small)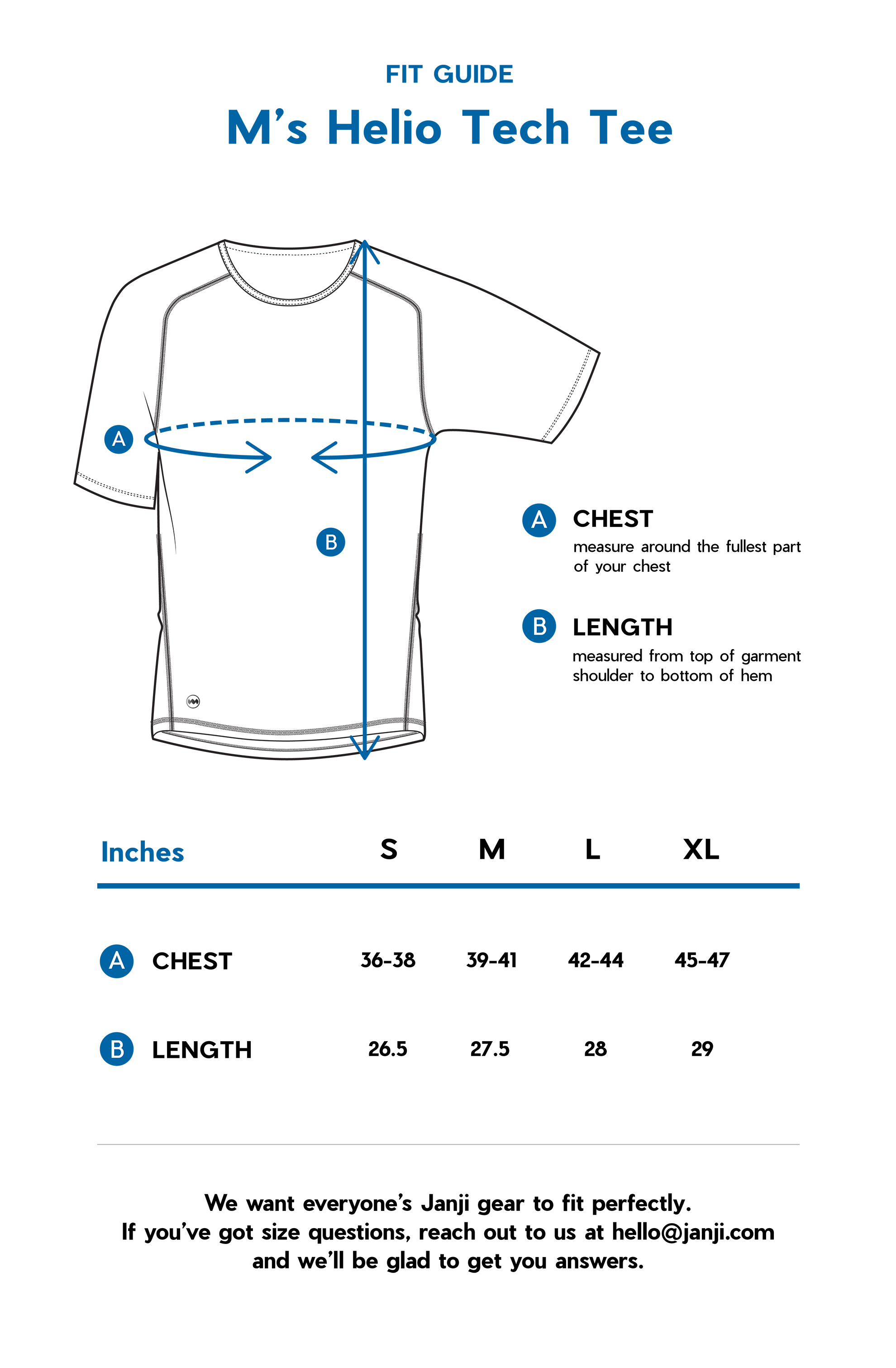 JOIN THE COLLECTIVE
Already a Janji Collective member? Log in to unlock access now.
Janji Collective Membership
$25
Key member benefits:
- 15% lifetime discount.
- Priority access to all releases.
- Limited run Janji gear.
Janji Collective Membership
Key member benefits:

- 15% lifetime discount.

- Priority access to all releases.

- Limited run Janji gear.
Please enter the gift recipient's contact info
The $25 membership fee goes toward supporting clean water initiatives through our clean water partner
love the fit, feel, and breathability of the helios tech tee shirts!
Great Shirt
This shirt does not get heavy when saturated. I've used it on several 12 mile runs without any chafing (on anything over 6 miles I usually run into problems.
Helio Tech Tee
This is a great long run tee. The inner material doesn't cling to the skin and the lower style neck also helps keep you cool. Dries quick. No problems rinsing it in hotel sink recently and dry in the morning for next run.
Amazing Shirt!
This is easily my new favorite running shit. I sweat a ton and live in Charlotte where humidity is thru the roof. This is the best shirt I have found. No chaffing on any runs and it holds its shape when soaked. It also cools you down when it is soaked.
2nd run out was a 50k trail race
Love it. Light, breathable and does not cling at all when wet. I even got an extra 7 bonus miles in it during the 50k race missing a turn and it was a champ! It runs a tad small, so possibly size up if you like a looser fit.
Wear it for:
Running, Hiking, Everyday wear
Amazing
Light as a feather, drys in a second. I have 2 and my husband now has 2. I've worn this for a long ocean kayak race, and it stayed comfortable even after being pounded by waves and salt, I've worn it for running in the humidity of NE, and after each wash it looks like new and I can wear it out to dinner. Our absolute favorites.
Wear it for:
Hiking, Camping, Cycling, Mountain Biking
Favorite shirt for exercising in hot weather
It actually lives up to its description. Great for hot weather, really does resist clinging to your body, incredibly quick to dry, resists body odor. It does all of those things better than any of my other shirts. The neck hole is wider than my other shirts but I actually like this for ventilation in hot weather. I currently own 1 other Janji shirt (the Repeat Merino Tech tee), which I also like, but not quite as much. I would describe the Repeat as looking and feeling more like a traditional soft T shirt, while still being good for working out (just not as good as the Helio for that). The Repeat also clings more than the Helio once I start sweating, and takes longer to dry. It's possible the Repeat might be better in winter, when I need my t shirt to be warm once I stop moving, we'll see. It's also worth noting the Helio is more affordable than the Repeat.
Great light weight shirt for hot weather
best shirt ever
bought this shirt for running but its so comfortable I wear it anytime I'm going to be outside for a long time.
Great long lasting shirt
I wore this shirt hiking the PCT, held up great. Nice and lightweight