Nomadic Run: Patagonia
JANUARY 3—10, 2021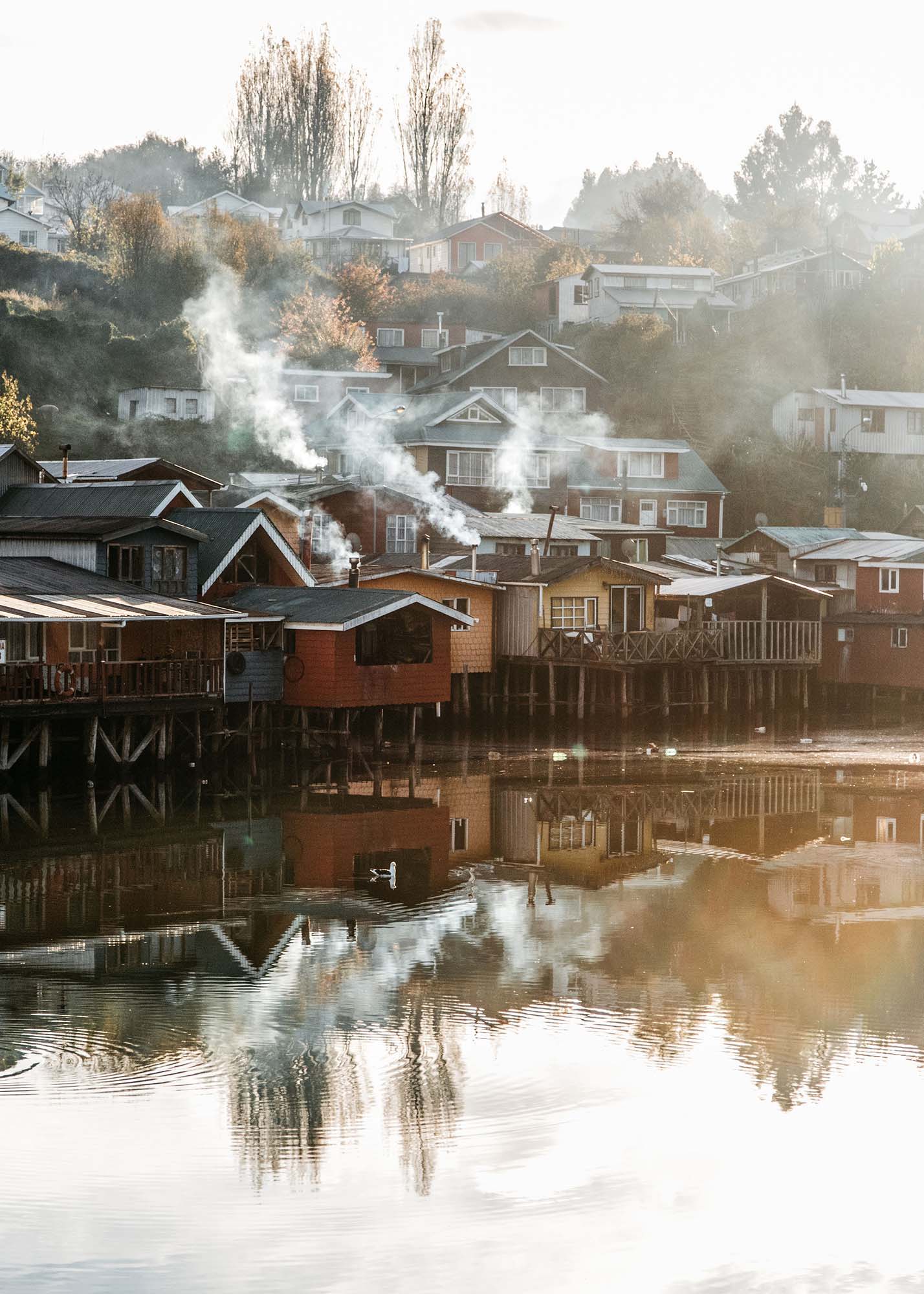 Nomadic Run: Patagonia
JANUARY 3—10, 2021
Run along the world famous, enchantingly beautiful Carretera Austral in this epic running adventure through Patagonia.
Join us as we traverse the unrivaled trails of the breathtaking Patagonia Norte on this fully guided 8 day excursion led by expert, local Chilean runners. We will ferry along the Chiloé Archipelago, run alongside glaciers, bath in the Pichicolo Hot Springs and experience the culture, traditions and food of this serene terrain. A once-in-a-lifetime adventure.
Run along the world famous, enchantingly beautiful Carretera Austral in this epic running adventure through Patagonia.
Join us as we traverse the unrivaled trails of the breathtaking Patagonia Norte on this fully guided 8 day excursion led by expert, local Chilean runners. We will ferry along the Chiloé Archipelago, run alongside glaciers, bath in the Pichicolo Hot Springs and experience the culture, traditions and food of this serene terrain. A once-in-a-lifetime adventure.
---
---
---
What are we going to do?
Sunday 3—Sunday 10, January 2021
Arrival + meet-and-greet at Puerto Montt before heading to Chepu Trails for dinner and check-in
Morning meditation + yoga session before breakfast, followed by a 11km trail run from Chepu to Duhatao Bay; lunch at Entoturismo Cacheo with an afternoon of free time + cultural activities, then a drive to Castro and dinner at El Mercadito
Breakfast + an early morning drive to Chiloé National Park before a 12km Cole-Cole trail run; lunch back at Castro before heading to Quellón and hostel check-in
Ferry ride from Quellón to Chaitén, with lunch at Café Caleta Gonzalo and a combo run/hike to a waterfall for a sunset yoga session before returning to Chaitén for dinner
Meditation + breakfast precedes a drive to Pumalin Park for an amazing 20km trail run at Ventisquero El Amarillo; lunch with free time in the afternoon and an evening sunset yoga stretch session
DAY 06 — NATIONAL PARK II
Meditation + breakfast before setting sail from Caleta Gonzalo to Hornopirén National Park with lunch before an 11km run through Hornopirén; deserved recovery at Pichicolo Hot Springs + dinner
DAY 07 — NATIONAL PARK III
Meditation + breakfast then a drive to Vicente Pérez Rosales National Park and a 15km trail run at La Picada; lunch before heading to Puerto Varas for lakeside yoga + dinner
Final meditation + yoga session, with breakfast and morning free time before returning to the airport and departing from Santiago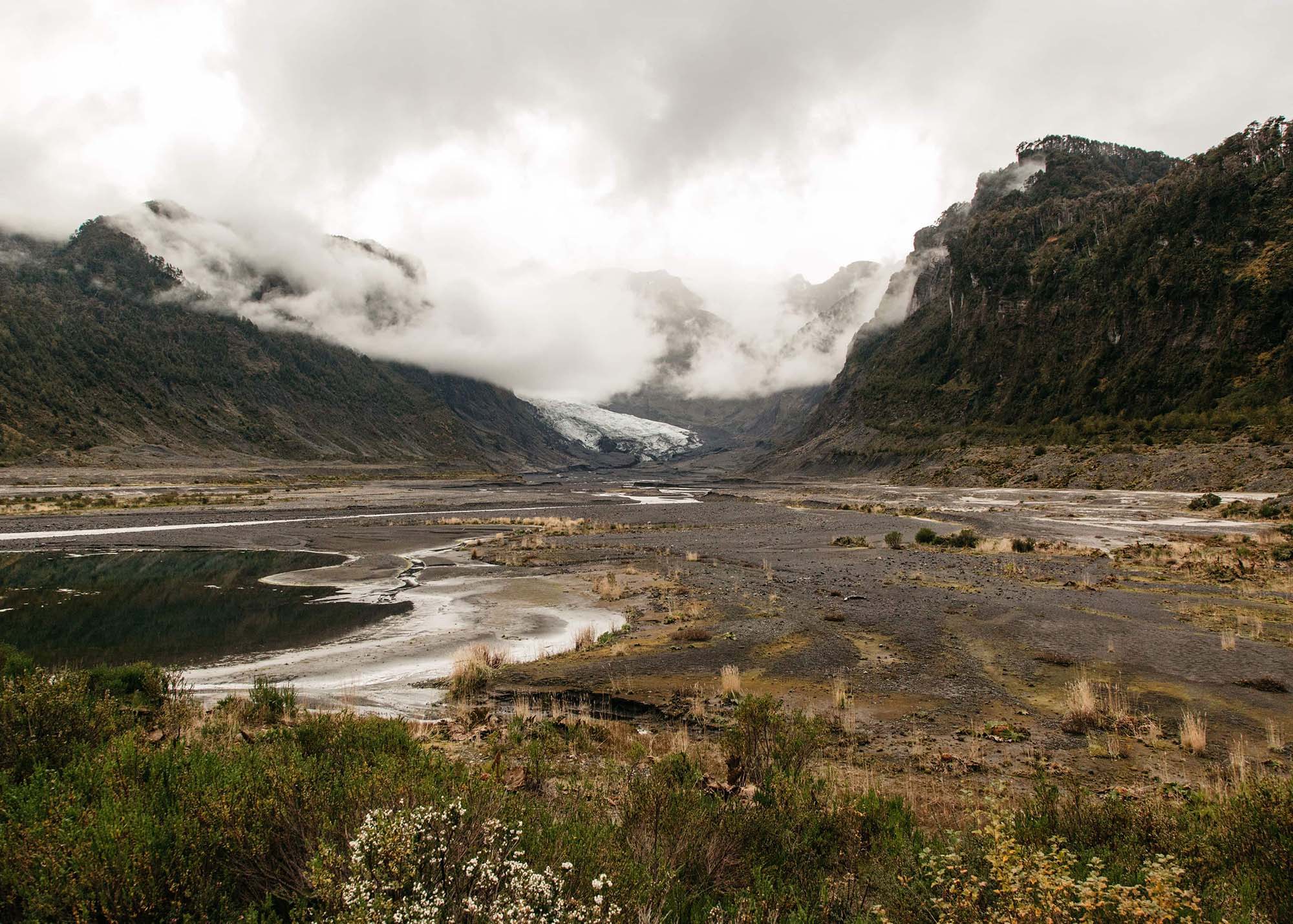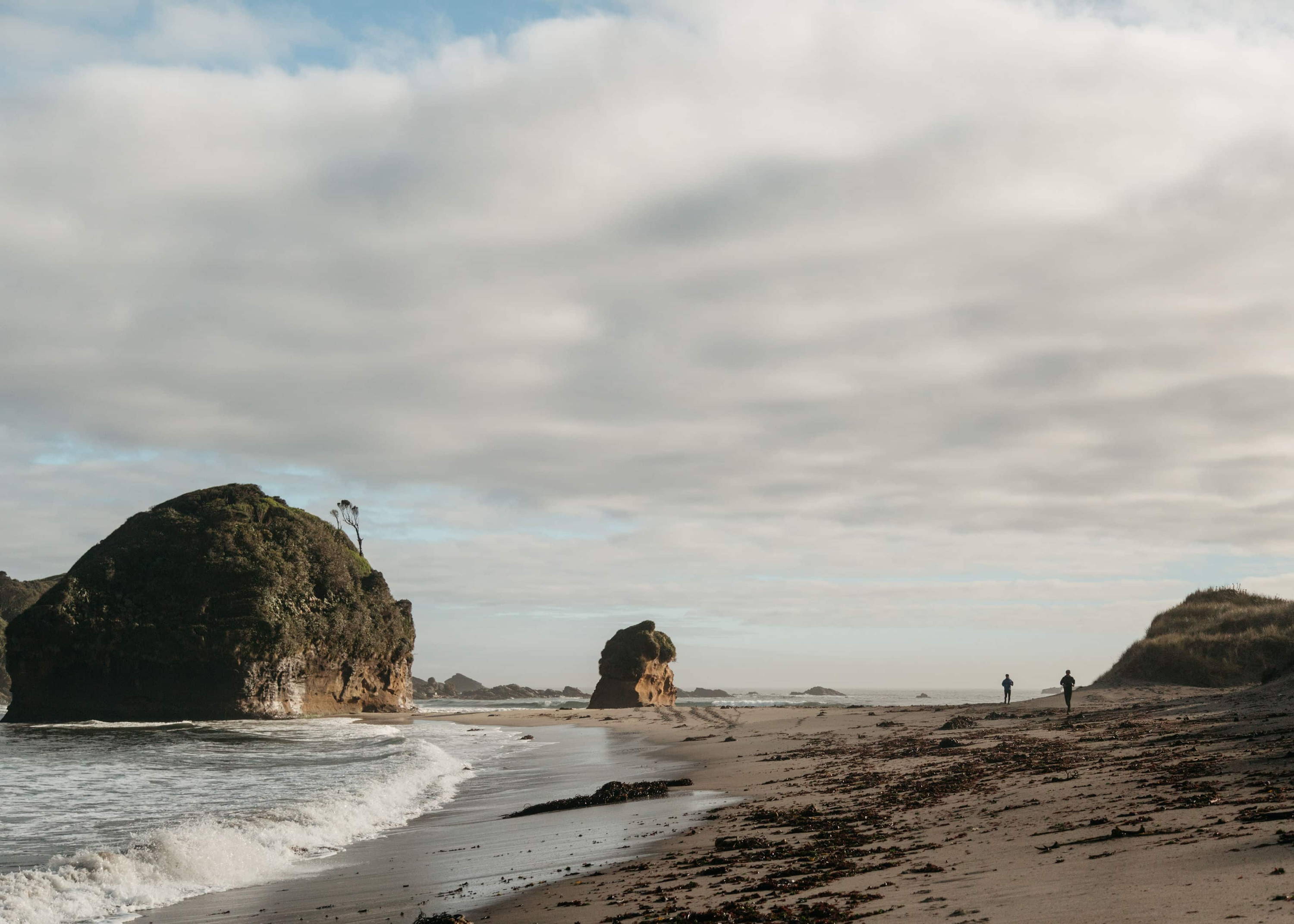 ---
What's the cost and what's included?
An $850 deposit is required to reserve your place; the remaining balance is due 3 weeks prior to the trip.
PRICES INCLUDE ALL THE FOLLOWING
All lodging + transportation within Chile; includes ferry crossings on the Chiloé Archipelago
All meals including local wine
Full planning, support + exclusive designed trails from local knowledgeable guides/runners
All national park entry fees including entrance to the Piccicolo Hot Springs
Daily yoga + meditation sessions
Exclusive Janji gear
Pre-trip online discount on all Janji apparel
A one-of-a-kind, guided running experience
Flights to-and-from Chile are not included in the price.
WHAT DOES SHARED ROOM MEAN
Standard shared rooms sleep 2~4 people, separated by gender; special requests can be accommodated when/where applicable.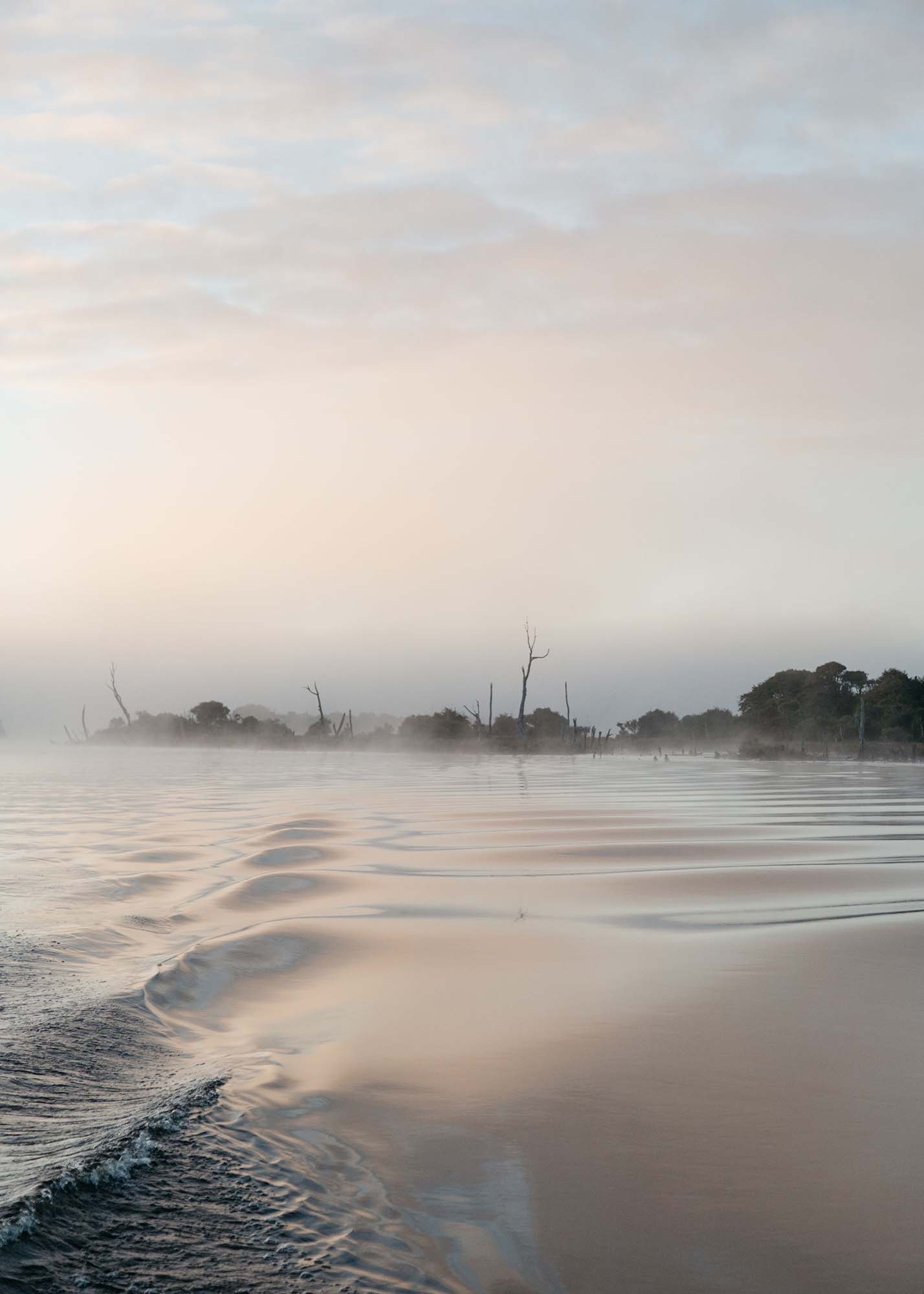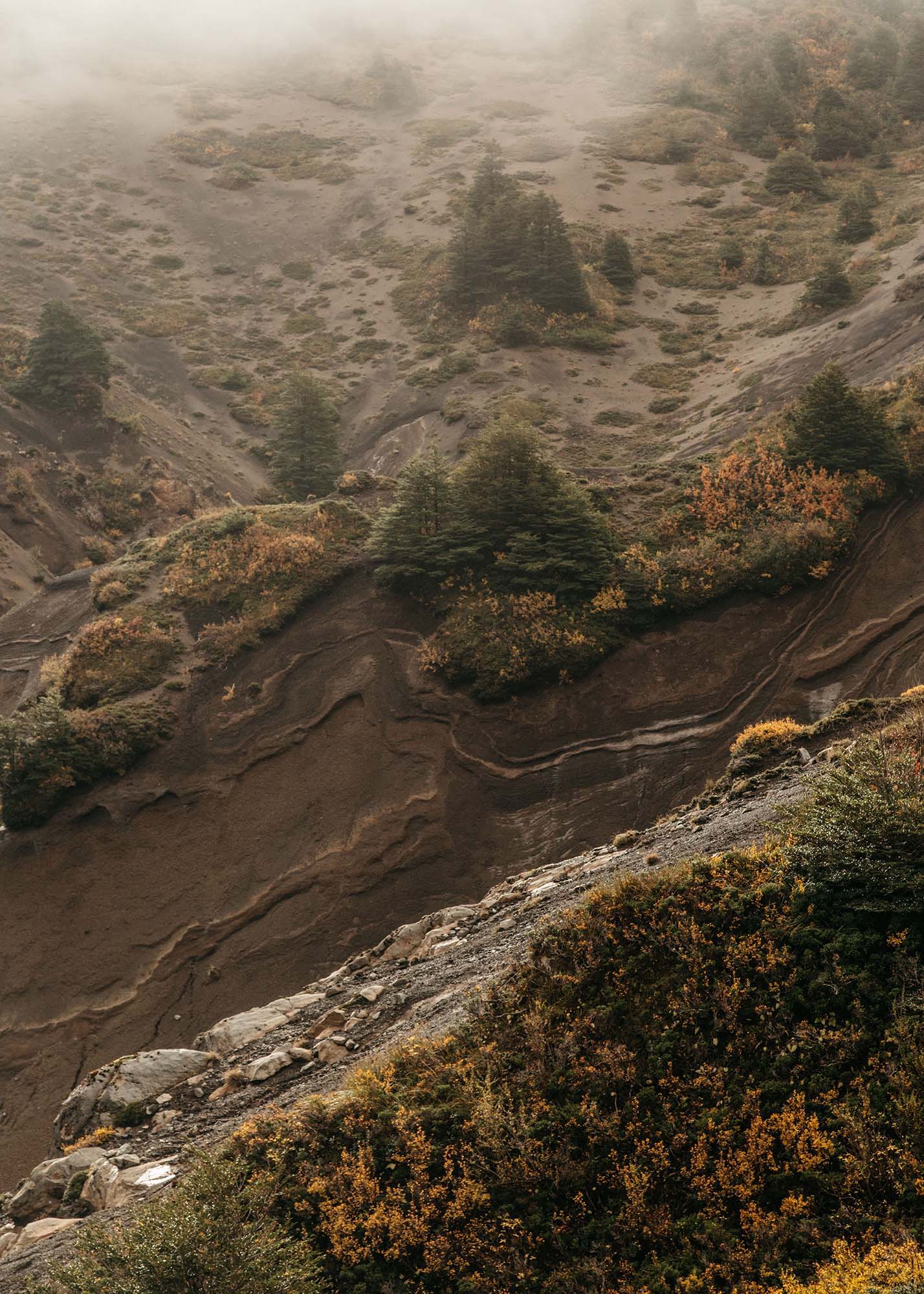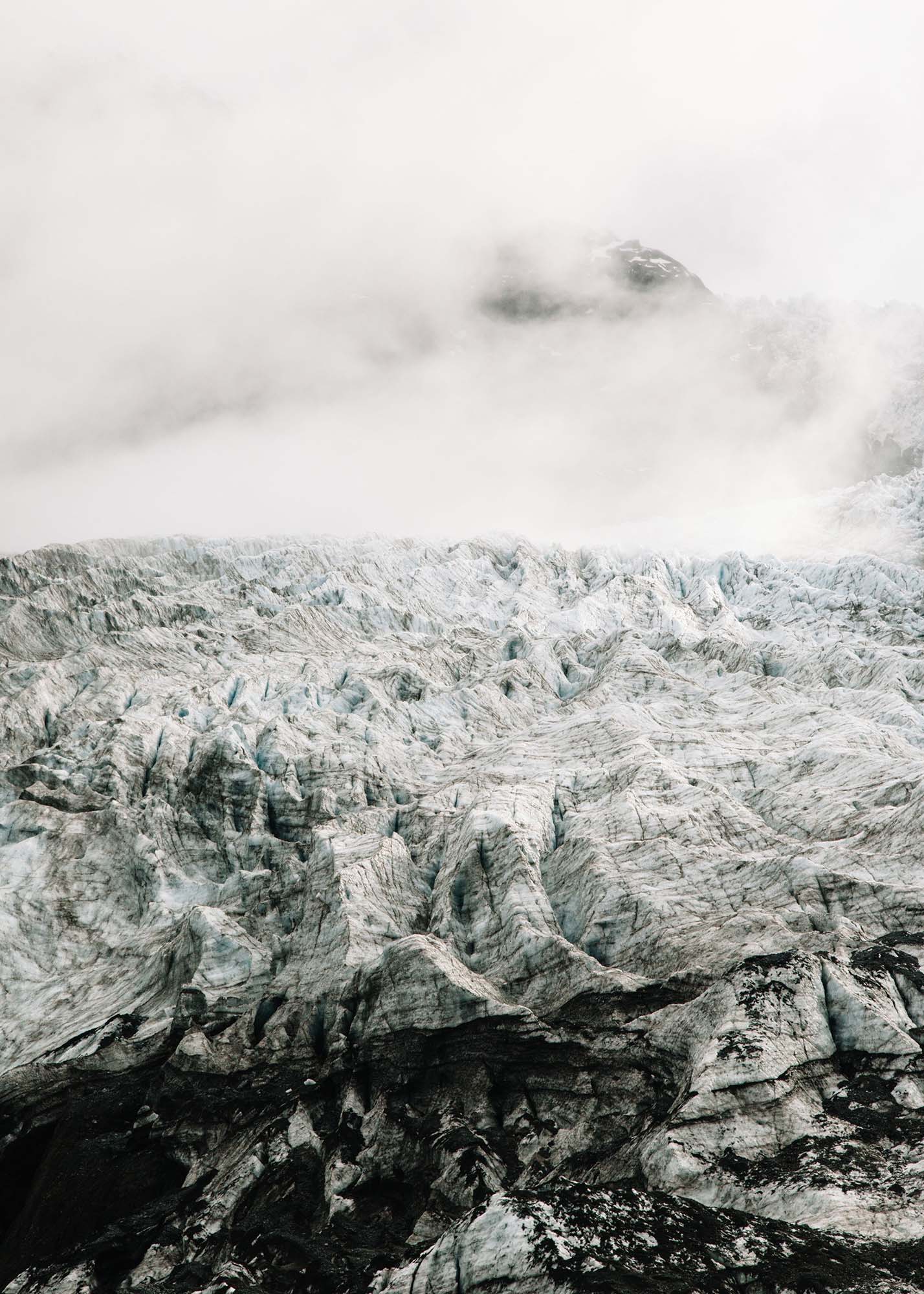 ---
Those open-minded, active and out-going individuals ready to veer off the beaten path. If you have a passion for exploring on two feet, curiosity for the lesser-known, and enjoy the camraderie of others who share these beliefs, then this trip is for you. More than anything, this trip is about getting outside your own backyard to connect with people and places across cultures and borders.
We welcome runners of all types, ranges, and fitness levels. While we do recommend this trip for those that are regularly logging 15+ miles per week and have a familiarity with trail running, you can dial up or tone down how demanding or relaxing you would like your experience to be. Our guides are there to ensure your safety and comfort—whatever your pace or level—and Nomadic Run adventures are designed for you to explore new terrains and challenge yourself in a secure environment.
What exactly will I need?
Positive energy, willingness for adventure and your running spirit are essential. Good running gear and versatile clothes are necessary and, unless you live in Chile, your passport! If you have more questions or want more details about the trip, please contact us at mike@runjanji.com. We're always happy to chat!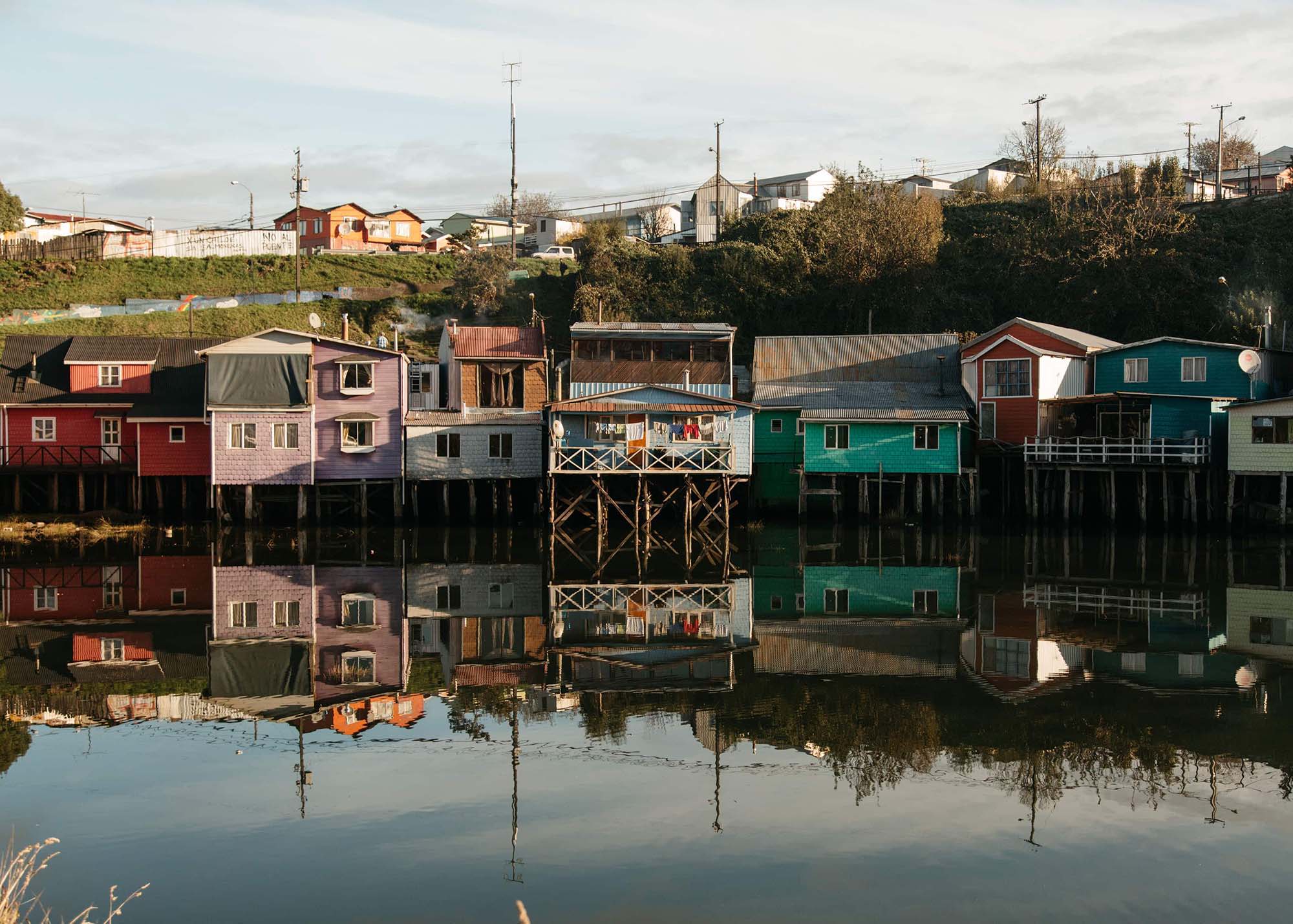 Trip FAQ.
topic > > general
HOW DO I SIGN UP/SECURE MY SPOT FOR THIS TRIP?
Easy. On this page hit the Add to Cart and put down your deposit to secure your spot. We will request the balance payment via Paypal 3 weeks out from the trip.
HOW MANY PARTICIPANTS WILL BE ON THE TRIP?
12—20 participants including the Janji crew and local guides. To craft the best possible experience for all attendees, we are keeping this a small group endeavor. Space is limited. 
WHAT IF THE TRIP DOESN'T HAVE ENOUGH PARTICIPANTS?
A minimum of 7 participants are necessary (excluding staff). If we do not meet this number, and you have already signed up, you will be fully refunded.
IS THERE AN AGE MINIMUM TO ATTEND?
Yep. 21 and older only please. 
CAN WE BRING A NON-RUNNING/PARTICIPATING COMPANION?
Yes. The non-running participant can choose to either walk the routes and/or do other activities while the group is out running. We promise, they will not get bored. 
HOW MANY GUIDES WILL THERE BE?
Three guides for every run. One leading, one middle and one covering the back of the group. No one is ever left behind. 
DO I NEED A PASSPORT? DO I NEED A TRAVEL VISA?
For our Mexico City trip: You need a valid passport (with an expiration date greater than 6months post-end date of the trip)
For our Patagonia, Chile trip: Yes you will need a valid passport to enter Chile. A visa is not required for US citizens, and a tourist card will be issued upon arrival.

For Vermont/Domestic trips: no passport required unless you live internationally, then you will need a valid passport 
(with an expiration date greater than 6months post-end date of the trip)

to enter the United States.
IS THIS TRIP FOR AMERICANS ONLY?
No, not at all. We welcome all global citizens. As long as you can get entry/exit into the country where the trip occurs (with a valid passport and visa if applicable), we want you to join us. 
DO I NEED TO SPEAK SPANISH?
Nope, you do not need to know Spanish. All guides and staff speak fluent English. We are more than happy to help you practice your Spanish though if you prefer. 
WILL THERE BE FREE TIME TO EXPLORE ON OUR OWN?
Yes, the trip is set up for a mix of planned group experiences and flexible free time to explore however you choose.
CAN I USE A CREDIT CARD IN MOST PLACES WE WILL GO?
In Chile there will bank ATMs available which is usually the best rate and safest way to pull out currency; as the trip price is all inclusive, most things will be paid for and you will only need cash for shopping/personal items.
In Mexico credit cards are much more commonly accepted, but we still recommend changing some dollars for pesos just in case. There are ATMs readily available throughout Mexico City.
WHAT'S THE EASIEST WAY/WHERE IS THE BEST PLACE TO EXCHANGE MONEY?
Some banks have great exchange service with very low fees so we suggest checking with your bank first. Currency exchange at airport are probably the second best bets. 
SHOULD I TIP OUR RUN GUIDE(S)?
No, it is not necessary to tip the running guides.
WHAT IS THE TIPPING POLICY IN CHILE/MEXICO?
While the Aire Libre guides will be able to help us with this on the ground, we recommend checking out a good summary on tipping in Mexico like this one on TripAdvisor
HERE
.
Tipping in Chile is minimal although a 10% tip is expected at many places. Here is a helpful guide from TripAdvisor HERE.
CAN I ARRIVE EARLY OR STAY LATER THAN THE LISTED DURATION?
Yes you can, under your own arrangements.
SHOULD I PURCHASE TRAVEL INSURANCE?
Although not necessary, this is something we would recommend in case of emergencies, natural disasters, or other occurrences that are out of our control. But it is up to your discretion whether to purchase this or not. We like to use WorldNomads, however there are a handful of good options.
topic > > accommodations
WHAT STANDARD ARE THE HOTELS?
In both Chile and Mexico City we will be moving around between several locations with a range of accommodations ranging from cabins to boutique hotels. Comfort is always a major priority wherever we stay.
In Vermont, we will be staying the entirety of the retreat at the Craftsbury Outdoor Center which has very nice accommodations that you can learn more about
HERE
.
WHAT DOES SHARED ROOM MEAN?
Shared rooms sleep between 2~6 people. Beds are individual; the bathroom (shower + restroom) is communal. 
Shared rooms in Vermont sleep 2 people
ARE THE SHARED ROOMS CO-ED?
We try as much as possible to keep the shared rooms separated by gender. If you are coming with a friend or as a couple and would like to stay in the same room, just let us know and we will try to accommodate your request, where applicable/possible.
-
-
topic > > food/beverage
WILL THERE BE VEGETARIAN OR VEGAN OPTIONS?
Yes. Both are available and really tasty. Please email us to let us know beforehand so that we can accommodate your dietary needs.
-
WILL THERE BE NON-ALCOHOLIC OFFERINGS?
Of course. Everywhere we will be will have plenty of non-alcoholic beverage options. 
topic > > transportation 
IS AIRFARE INCLUDED IN THE PRICE?
Airfare is not included and up to you to book. We recommend booking far in advance to save on cost. Chile in particular can get expensive with short notice. We recommend booking flights to/from Santiago.
ARE RIDES FROM THE AIRPORT INCLUDED?
In Chile, yes there will be a shuttles to and from the airport to our hotel.
In Mexico City, no. Guests can easily take a taxi from the airport to the hotel to meet the group.
FOR VERMONT, IS TRANSPORTATION FROM BOSTON INCLUDED?
We can help organize carpools from Boston and if the demand is there we can organize a shared van. The van would have a nominal fee for those who sign up.
topic > > cell + wifi
-
CAN I BRING MY PHONE? WHAT IS THE CELL SERVICE LIKE THERE?
Yes, in Mexico you can bring your phone, and there will be good coverage during most of the trip. Please check with your service provider for more details on cell service, roaming and data charges.
In Chile, cell service will be limited throughout, especially in the National Parks.
For Vermont, cell service is limited but there are local phones available for calls. 
WILL THERE BE WIFI OR IS THIS AN #UNPLUG THING?
There will be wifi available in most of the places we will stay, but we would encourage participants to come with an 'unplugging' mindset to be fully immersed in their surroundings.
-
-
-
AM I FIT ENOUGH TO FOR THE RUNS?
This experience is about having fun. That means that time, pace and distance are not the priority. We designed this trip to have guides in the front, middle and back of the group, even if we have walking participants. That being said, if you are able to run up to 8 miles and finish without feeling completely exhausted, you will be able to join us. While we also recommend some experience or familiarity with running trails, we encourage people of all levels to join us whether you are an avid trail runner looking for your next epic single-track or a novice looking to challenge yourself.
Nope, not all the runs are required. This is a running-focused trip, and therefore we're hoping you're as excited as we are by the idea of running in a new place, but it's not required and if you are not feeling up for it, there will always be alternatives options available.
CAN I GO FARTHER ON THE RUNS THAN THE MILEAGE INDICATED IN THE ITINERARY?
Feeling good huh? On many of the runs it is possible to do more, just talk with one of the guides so that they can 
accompany
 you.
HOW TECHNICAL ARE THE TRAILS?
They are mid-level technical. In Chile, there will be a wide variety of trail conditions, varying from easy to more difficult.
THIS SOUNDS AMAZING BUT I CAN'T/DON'T RUN (INJURY, ETC). CAN I COME ANYWAY?
Yes, you can. You can either walk the routes and/or do other cool things while the group is out running. We promise you definitely will not be bored. 
-
-
topic > > packing + gear 
WHAT TYPE OF CLOTHING SHOULD I PACK?
Chile: February is Chilean summer time, so the weather should be nice and temperate ranging between 40~75F. It can be windy throughout Patagonia, which can affect the ambient temperature feel quite a lot.

We recommend bringing:
2 pairs of running shoes, one pair specifically trail running shoes (a must); a light running jacket that is water repellent, 2 pairs of shorts, 2 pairs tights/leggings; a breathable hat, beanie, neck warmer, running gloves, sunglasses, sunscreen and lightweight long sleeves for extra layering; 2 sets of casual clothing, and a warm jacket. Baselayers and long underwear are a good idea for when not running. A swimsuit for bathing in the Pichicolo Hot Springs as well—Janji shorts are also great for this ;).
Mexico City/Vermont: Early January Mexico City and September Vermont share relatively similar climates, with temperature ranging from lows of about 40 degrees to highs of about 75 degrees 
Fahrenheit.
We recommend brining: 2 pairs of running shoes, one pair specifically trail running shoes; a light jacket that is water repellent and comfortable on the run, 2 pairs of shorts, 1 pairs tights/leggings; a breathable hat, beanie, running gloves, sunglasses, sunscreen and lightweight long sleeves for extra sun protection if you wish; and 2 sets of casual clothing including a warm sweatshirt or fleece and a puffy jacket. A swimsuit for the steam-cleansing Temezcal ritual is also recommended.
WHAT OTHER GEAR IS NECESSARY FOR THE TRIP?
See above plus headlamp, hydration vest, trail running shoes and anything else you know you will need to get you through those trail runs, such as body glide, tiger balm, nip band-aids and nutrition bars that you are keen on. It is also a good idea to bring Imodium, Tums, Dramamine, Advil or IB Profin (whichever is your choice of pain reliever). We are also big believers in salt tablets or electrolyte tabs like Nuun. 
topic >> vaccines
-
For Chile: Yellow Fever vaccine is NOT required for the region that we will be in but it is recommended and definitely required in other parts of the country (just a heads up if you are extending your stay down there).
Please check with your physician or travel clinic about other shots you may need. With any international travel, it's recommended that you are up-to-date with your vaccinations, especially influenza and typhoid to name a couple.
For Mexico: the altitude in Mexico City is about a mile high, and the volcano run through Nevado de Toluca is no joke between 11,000~13,000 feet. However, we will not be spending the night at this altitude so you will only be staying at this level for a short time. If you know that you are sensitive to changes in altitude, please consult with your physician before embarking on this trip.
topic > > pricing 
-
WHAT DOES THE PRICE INCLUDE?
All lodging, meals and most drinks; transportation to all included activities, meditation & yoga sessions, local rituals or ceremonies, 3 English speaking/ super-knowledgeable guides, and some other fun surprises and Janji exclusives. Remember, airfare to and from is not included. 
-
IS BEER/WINE INCLUDED IN THE PRICE?
For every meal one drink is included (this is not applicable to wine, cócteles or hard spirits, but does count for beer and non-alcoholic choices and does include wine on the Nomadic Run: Patagonia adventure). 
-
Yes, it is provided in the mornings by the places we are staying.
topic > > refund/cancellation policy 
WHAT IF I NEED TO CANCEL MY TRIP?
The amount of your refund varies depending on when you cancel. Please see refund policy below for details. 
WHAT IS THE REFUND POLICY?
Okay, the fine print: cancellations made within 3 days of deposit will receive a full refund. Cancellations made over 3 days after the deposit is paid will result in forfeiting said deposit. Cancellations up to 3 weeks prior to the trip start date will be refunded 50% of the trip cost back minus the deposit. Cancellations within 3 weeks of the start of the trip will not receive a refund. 
CAN I TRANSFER MY SPOT TO SOMEONE ELSE?
Yes, you can. You must provide us with all relevant information for the new person attending in your place so that we can contact him/her.
SHOULD I PURCHASE TRIP CANCELLATION INSURANCE?
We don't think this is necessary. If the trip is suspended or cancelled for extenuating circumstances related to weather or safety, then you will receive full reimbursement of your deposit. 
topic > > safety
IS THE  TRIP GOING TO BE SAFE?
Traveling anywhere carries certain risks, but we can ensure you that your safety is our top priority. If something happens in the interim time between now and the week before the beginning of the trip that changes the safety status of this region for travelers then we will take this into consideration accordingly. If we cancel the trip for a reason related to this or any other safety issue, you will receive full reimbursement. 
-
DO I NEED TO PROVIDE AN EMERGENCY CONTACT?
Yes, you will need to provide us with an emergency contact. 
-
WHO SHOULD I ALERT TO MEDICAL ISSUES?
We require each participant to fill out a medical form before the trip so the we know about any conditions and can make considerations appropriately. You will receive this form and a couple others 3 weeks before departure date. 
-
WHAT IF I GET INJURED DURING THIS TRIP? WHAT IS THE PROCEDURE?
While Aire Libre has never had an injury on one of their running ventures to date, there is an emergency plan in place at all locations of the trip in which the injured person will be transported to the nearest medical facility and escorted by one of the 3 guides. Our priority on and off the trails is your safety. 
WHAT IF I GET INJURED RIGHT BEFORE THE TRIP?
Even if injured — depending of course on the severity of the injury — you could still come and enjoy this experience as a non-running, companion member, for whom we will have other cool things to do while the others are out running. OR, if it is too tough to muster, you can transfer your spot to someone else (just make sure to inform us of this so that we can get the proper forms, etc to this person).  
-
HOW DO I KNOW MY STUFF WILL BE SAFE WHEN WE ARE OUT RUNNING?
Your stuff will either be kept a) with our personal transportation and private driver or b) in your fully-lockable hotel rooms or cabins during any run. While your stuff should be completely safe, there are always certain risks in traveling. Travel smart, pack smart and use common sense. We do recommend keeping your expensive valuables at home and you can purchase travel insurance that covers any theft while traveling abroad.