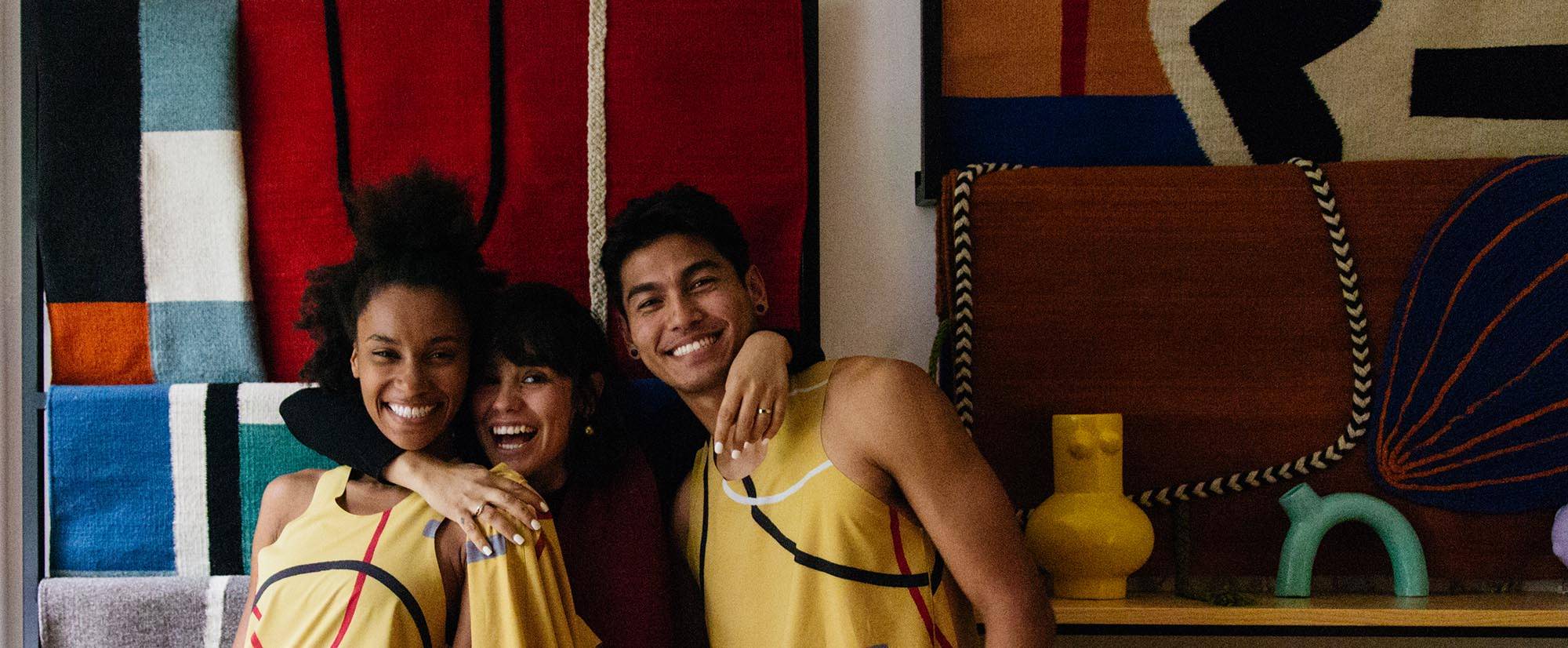 ARTIST SERIES
Introducing M.A
BEHIND THE ARTIST SERIES RACE KIT
Each season, we collaborate with artists from the country that inspires our collection, and they help to develop the designs that adorn our race kits. This season we are proud to present the work of Mexico City-based art-and-social-entrepreneurial project M.A.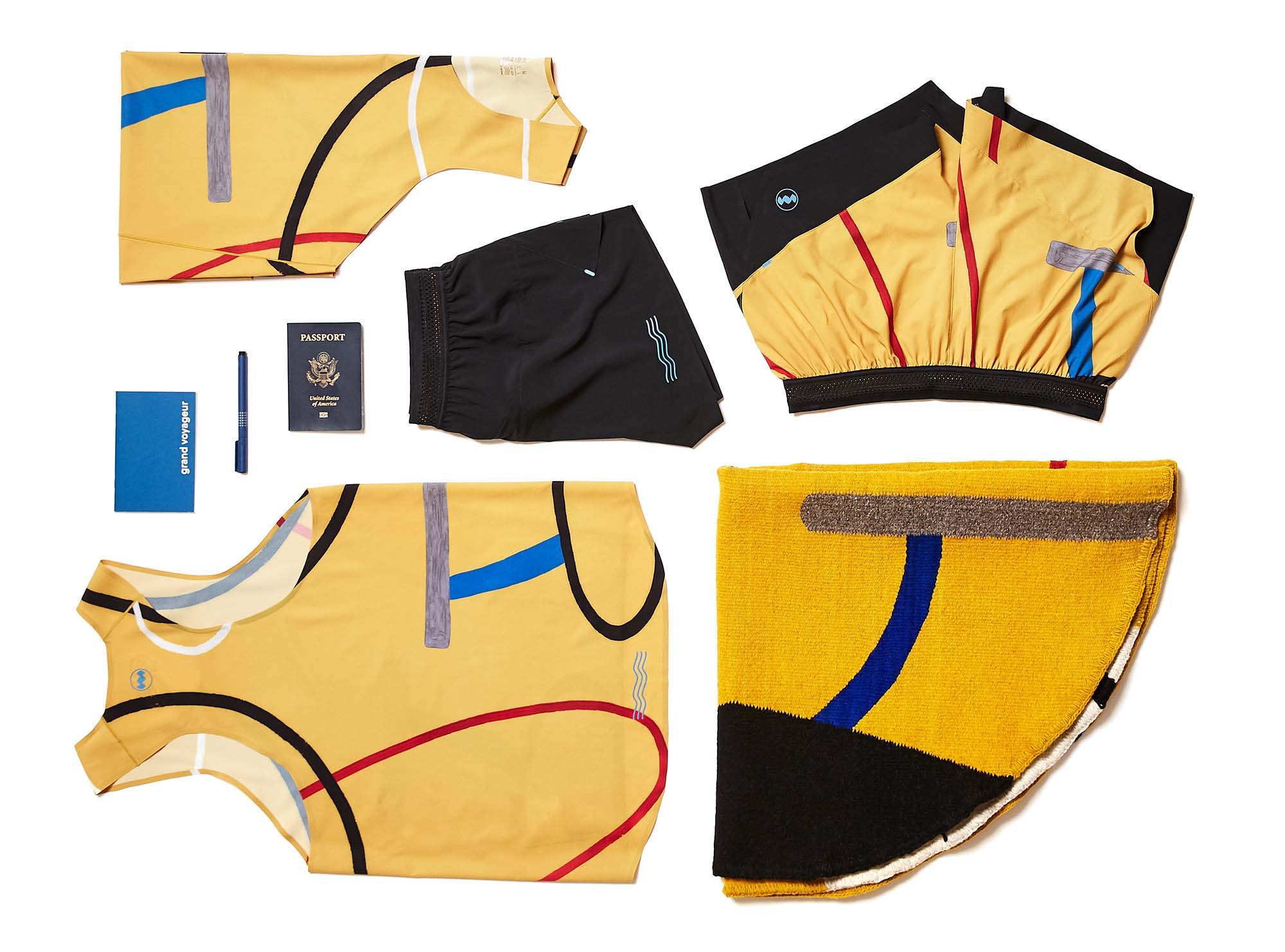 Hi, I'm Melissa, a multidisciplinary artist...
Click through to read the full interview with Melissa Avila, the creator behind the art-and-social-entrepreneurial project M.A and our artist for this season's Artist Series Race Kit.
Janji: Can you tell us about the M.A project?
Melissa: M.A is a project born out of a very personal hope — a collaborative project through which I work in different Mexican communities. I was interested in combining my artistic practice and knowledge with something that would contribute to my country. It's related to social economy and community service, creating networks in different communities with different traditions, world-views, and artisan work. It's a project in which we merge very ancestral and traditional practices with contemporary practices in art, design, drawing, etc.
Janji: Where are the artisans you work with?
Melissa: We're now working in Ciudad de Mexico, Oaxaca, Chiapas, and Yucatan State.
Janji: How did you connect with these communities?
Melissa: I had been working with local communities for some time. My first project in Oaxaca wasn't related to my artistic practice; it was a social investigation in to indigenous traditional medicine. I started going to Oaxaca frequently, and I got to know the communities there — this is where my interest started. I don't think it's a ground-breaking idea, but I do think our project is risky... (continued on next slide)
continued...
Melissa: Collaboration, fair-trade, incorporating the craftsmen's creative opinions (it's not only about my ideas!); I believe these things make our project valuable. We also invite new generations to learn these trades. We're training new craftspeople that may have knitted for a long time but who will now incorporate a loom; it's innovative.
Janji: What mediums does M.A work in?
Melissa: Mostly textile, clay, stone, and some plant fibers found here in Mexico.
Janji: How involved are you in the process of making the art?
Melissa: When you do collaborative work and work in a team, you have to learn to delegate. Here in Mexico we have a saying: "Zapatero a su zapato" ["Stick to what you know"]. I majored in Art, so I know how to work with clay, but as the project has grown, the process and production of the pieces have changed. That's where our craftsmen apply their beautiful skills and knowledge. That's when the master knitters intervene, which is why they're there in the first place...(continued on next slide)
continued...
Melissa: We also work with potters that have magic in their hands. I lived with these artisans for some time, and I got the opportunity to work directly with them. Now, we do the originals together, which they replicate. They also create new pieces that combine pieces we did together.
Janji: What's the inspiration behind the M.A art?
Melissa: The entire project is inspired by Mexico, our land, and indigenous world-views. Most of the abstract pieces, especially the one we created with Janji, are related to our daily lives here: our markets, their colors — clothing, too. If you close your eyes and think about a Mexican market, those are the things that will come to your mind. These abstract pieces are like glimpses into those memories: traditions that are both carried on or lost, music, local stories, myths, and legends.
Janji: What do you think of seeing M.A art on a race kit?
Melissa: I like it, yes! I like it because it's yellow, so vibrant! [Melissa laughs] Creativity can take so many different forms and seeing it happen across different spaces is very satisfying. Thank you for inviting us to connect!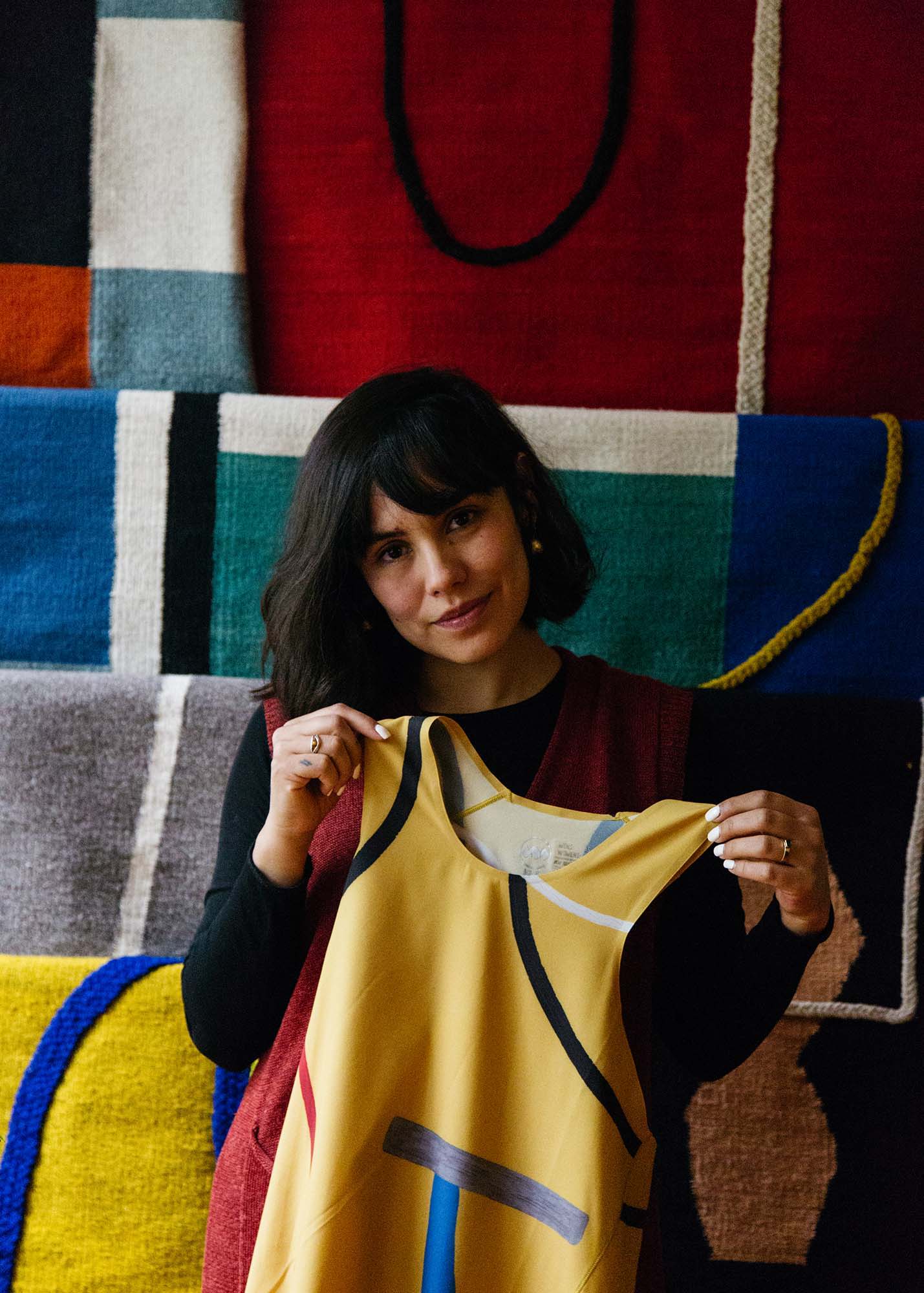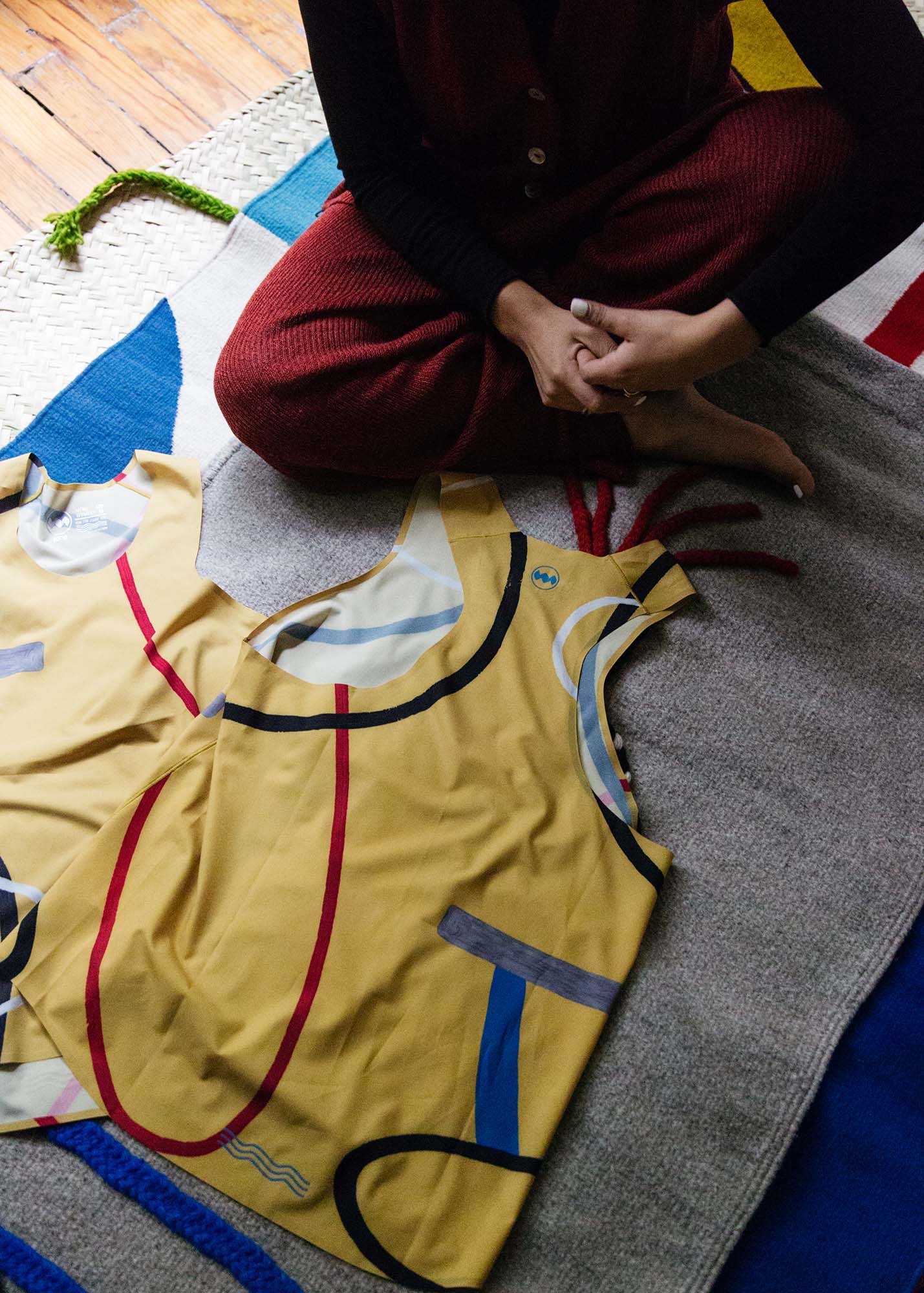 MELISSA In her showroom in Condesa, Mexico City.
JOIN THE COLLECTIVE
Already a Janji Collective member? Log in to unlock access now.
Janji Collective Membership
$25
Key member benefits:
- 15% lifetime discount.
- Priority access to all releases.
- Limited run Janji gear.
- Exclusive Janji Collective Cap.
Janji Collective Membership
Key member benefits:

- 15% lifetime discount.

- Priority access to all releases.

- Limited run Janji gear.

- Exclusive Janji Collective Cap.
Please enter the gift recipient's contact info
The $25 membership fee goes toward supporting clean water initiatives through our clean water partner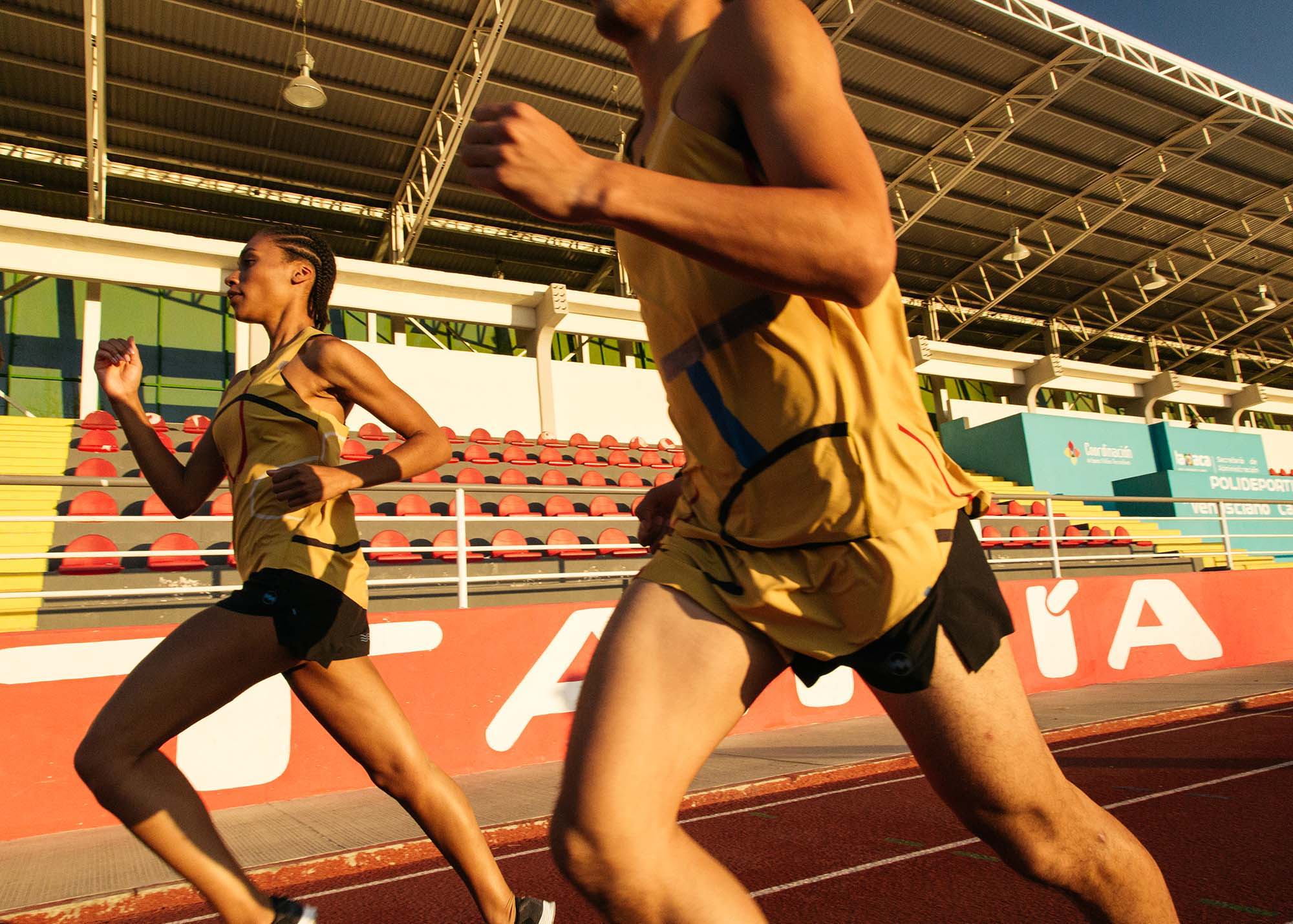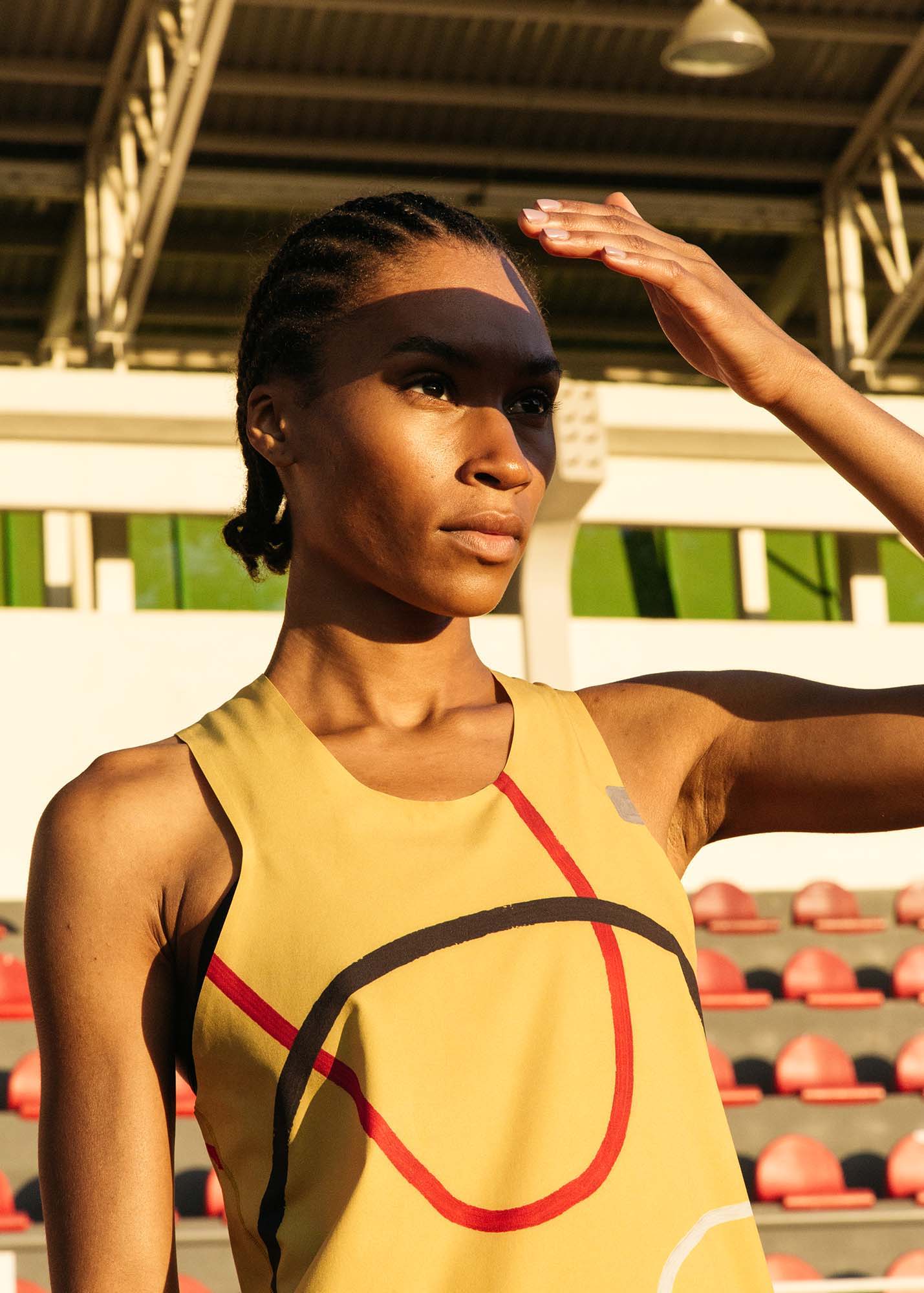 GABBY + ARON Rep the M.A Artist Series Race Kit in Oaxaca City.