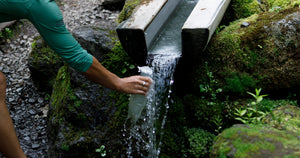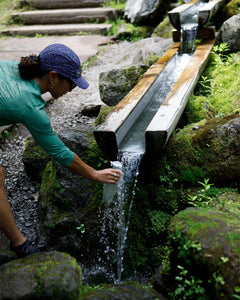 Janji was founded with a mission:
Expanding access to clean water in the places we run around the world.
That's why we give 2% of proceeds from every Janji purchase and 100% of Janji Collective membership fees to clean water initiatives.
Current Water Partners
Each season, we partner with an organization working towards clean water in the region that inspires our collection.
left
right
FW23 - HOKKAIDO (N. JAPAN)
STATUS: UPCOMING
PARTNER
TBD
SS23 - FRENCH WEST INDIES
STATUS: ONGOING
PARTNER
Global Water Partnership Caribbean
Operating throughout the Caribbean countries, GWP-C promotes the ongoing development of Integrated Water Resources Management in the region. Leveraging resources its parent org, the Global Water Partnership, GWP-C focuses on increasing public participation in water resource management through representative and gender sensitive alliances at both the community and regional level. Janji's partnership will fund improvements of water availability during the Caribbean dry season through the installation of rainwater harvesting infrastructure.
FW22 - CHILE
STATUS: ONGOING
PARTNER
Fundación Amulén
Operating throughout Chile, Fundación Amulén works to improve quality of life in vulnerable communities through access to clean drinking water. Their Water for Learning program helps rural schools in Chile gain formalized access to quality potable water. Amulén improves infrastructure and helps develop wells and rainwater harvesting to ensure schools remain safe, reliable places for learning.
The Janji logo, or Glogo as we call it, is based on a sinusoidal map projection of the Earth-forming a stylized pangea symbolizing the interconnectedness of our world.