run everywhere
guarantee
free shipping on
orders over $55
free 60 day exchanges
+ no-fuss returns
Technical running sling bag with 2L volume, multiple secure pockets, and weather repellent fabric; adaptable fit + 2-way wearability. Read more
Explore more
↓
features
Weather repellent
Lightweight ripstop body with durable water repellent finish (DWR) to shed rain + dry quickly
Lightweight padded support
Flexible honeycomb foam air-mesh back panel for breathable comfort and support
Pocket organization
Main zippered compartment has an internal key loop + drop-down envelope pocket for cash/card*
Concealed back pocket
Secondary back zip pocket easily holds a passport, phone and/or wallet out of view

Flex space
Flexible middle bungee compartment secures a jacket, sport bottle or other item with a stopper toggle

Adjustable fit
Dual adjusting, durable nylon strap with lightweight reflective bungee pulls provide a customizable fit

Extra support
A cross-body strap secures the bag for high-output movement + stashes away when not needed

2-way wearability
Can be worn as a sling bag across the back or front chest, or as a fanny pack

Visibility
Hi-vis reflective nylon daisy chain + reflective zipper pulls
Pocket organization
Main zippered compartment has an internal key loop with a Nite Ize S-Biner Microlock® + drop-down envelope pocket for cash/card
*s-biner clip, key ring + keys are not included with the Multipass Sling Bag
materials + specs
Water repellent coated ripstop
PU coated 100% polyester ripstop


Nylon webbing straps
100% nylon


Weight
5.8oz / 166g

Dimensions
16.5" long x 6.25" wide x 4" deep

Volume 2L


One size fits most, adjustable


Bag made in Vietnam
Gallery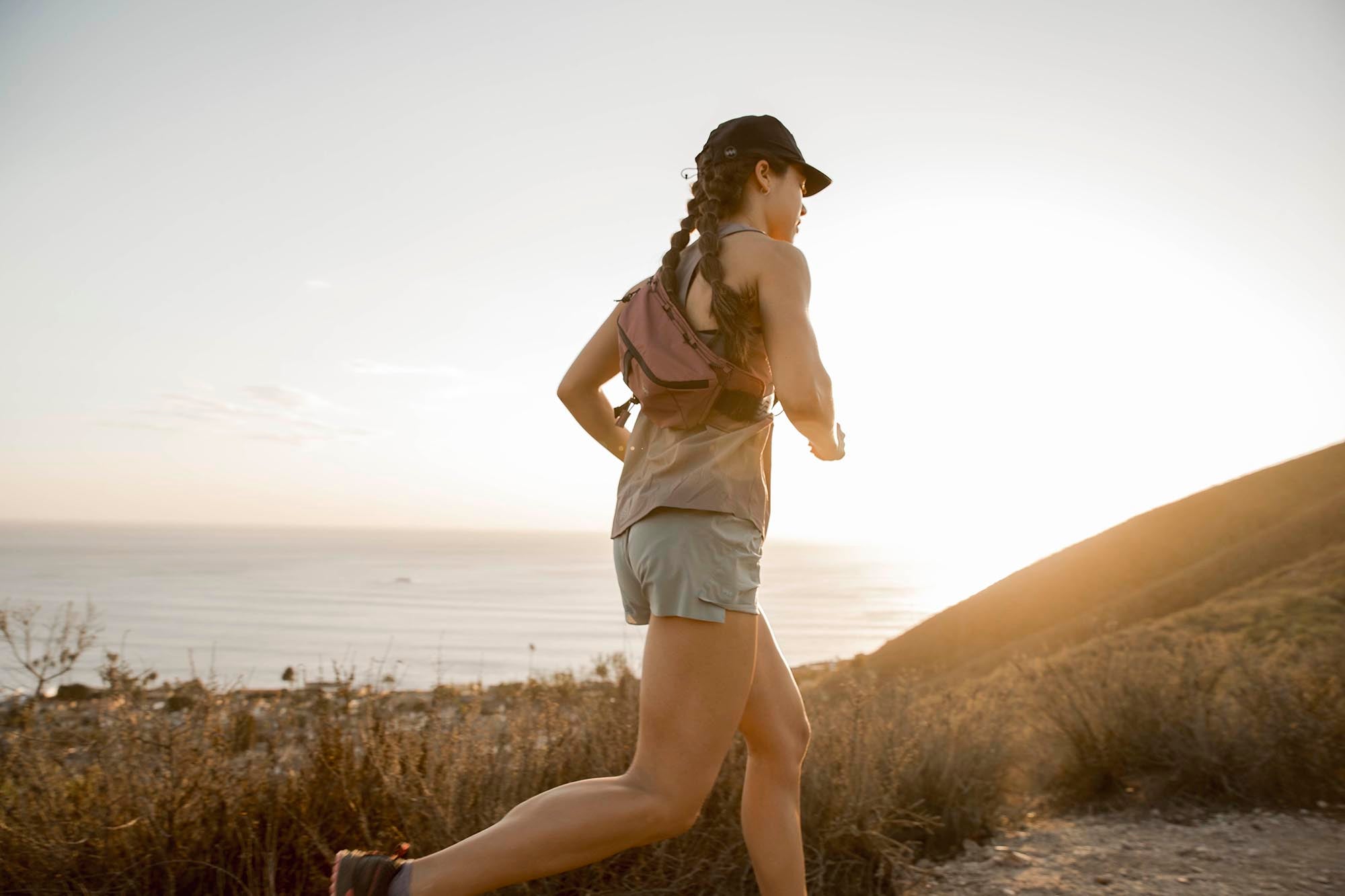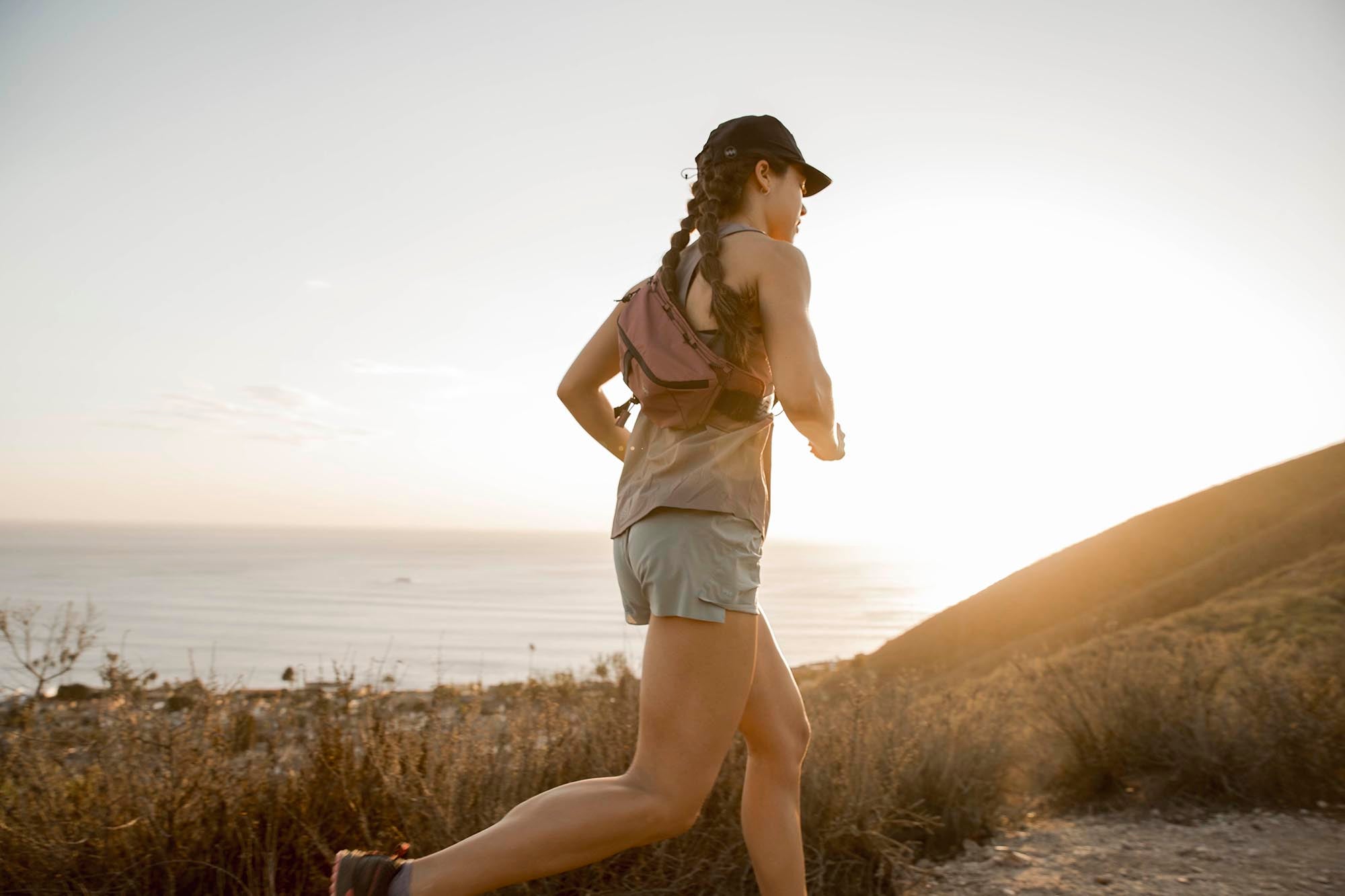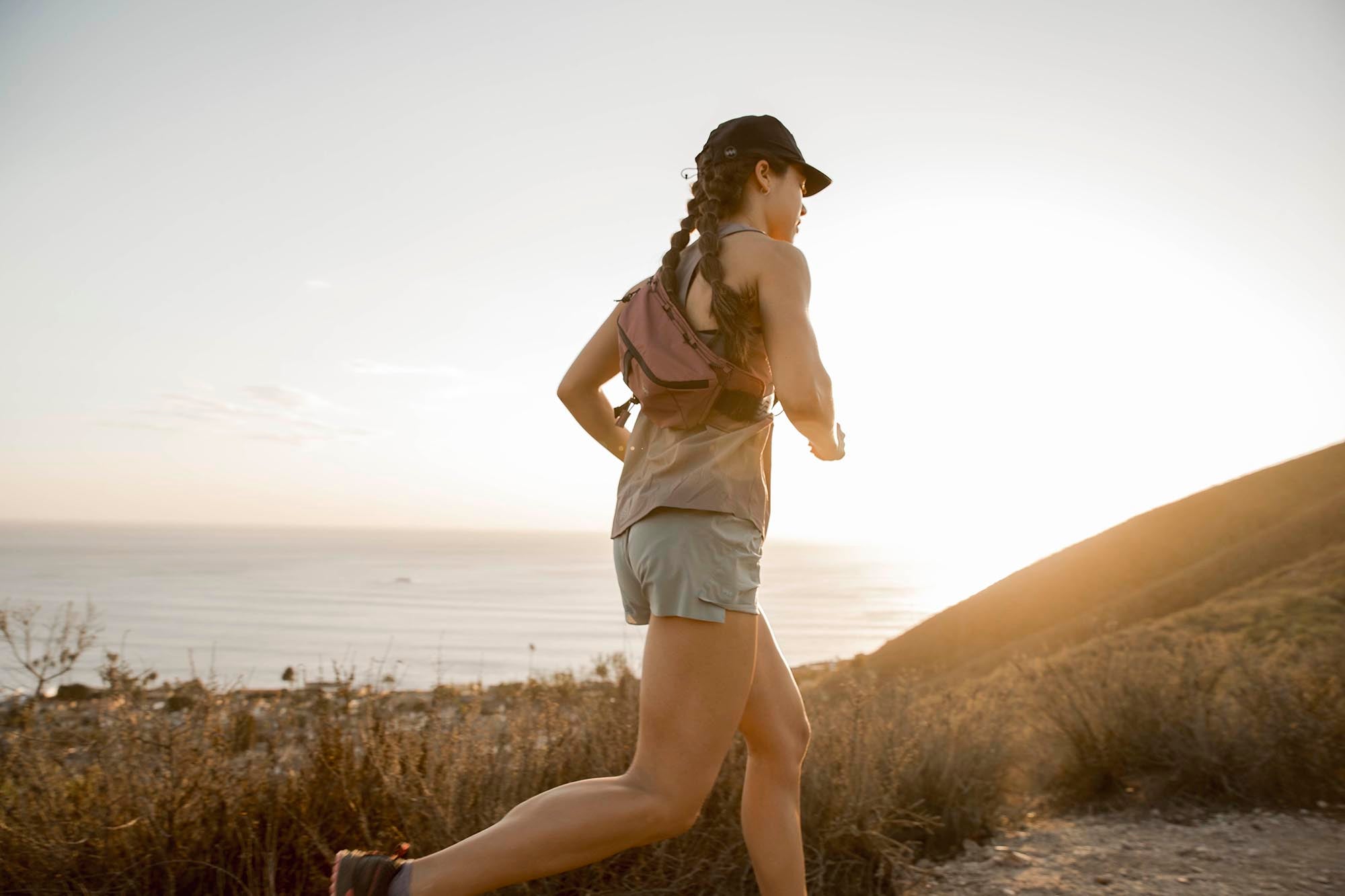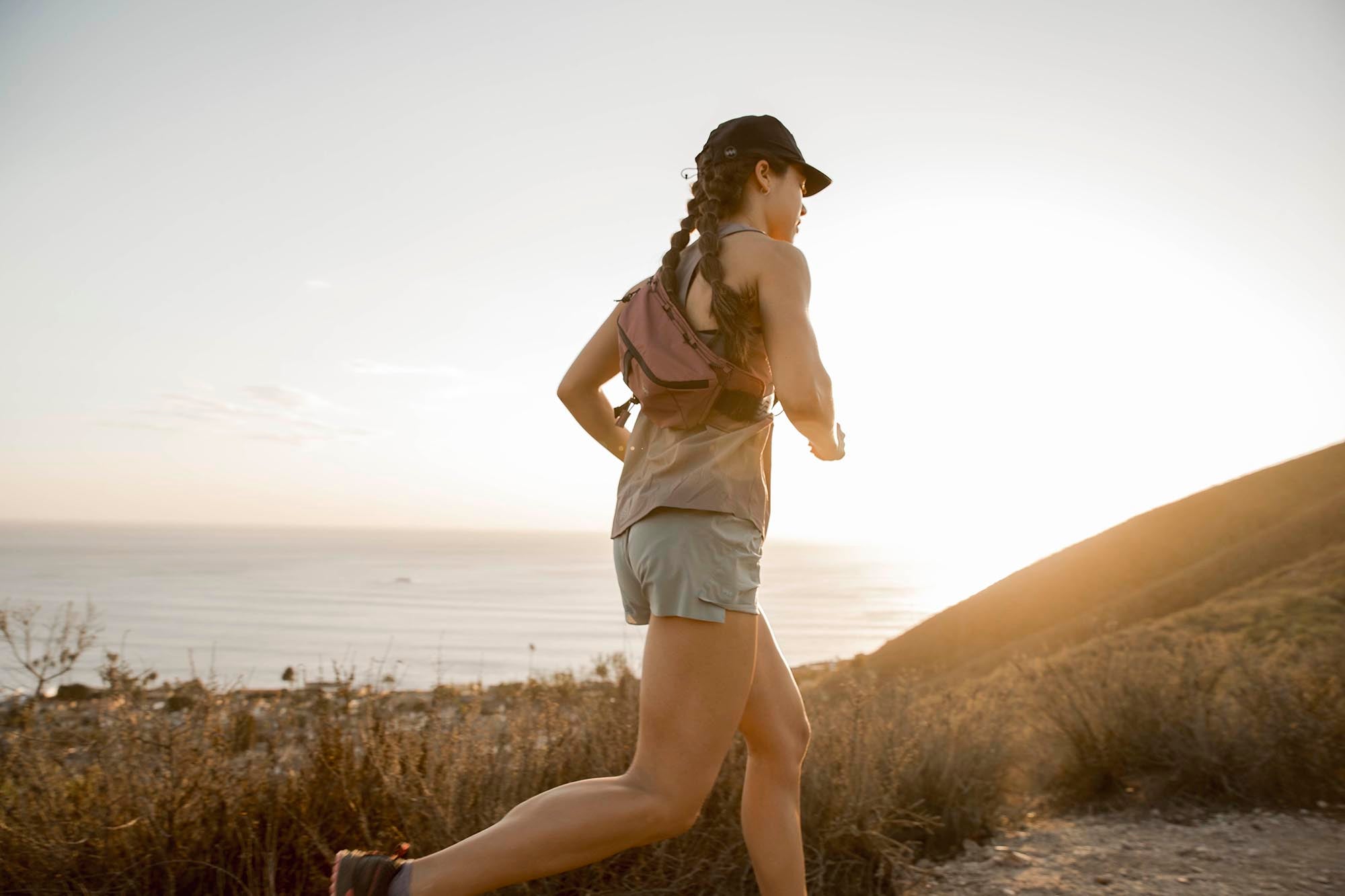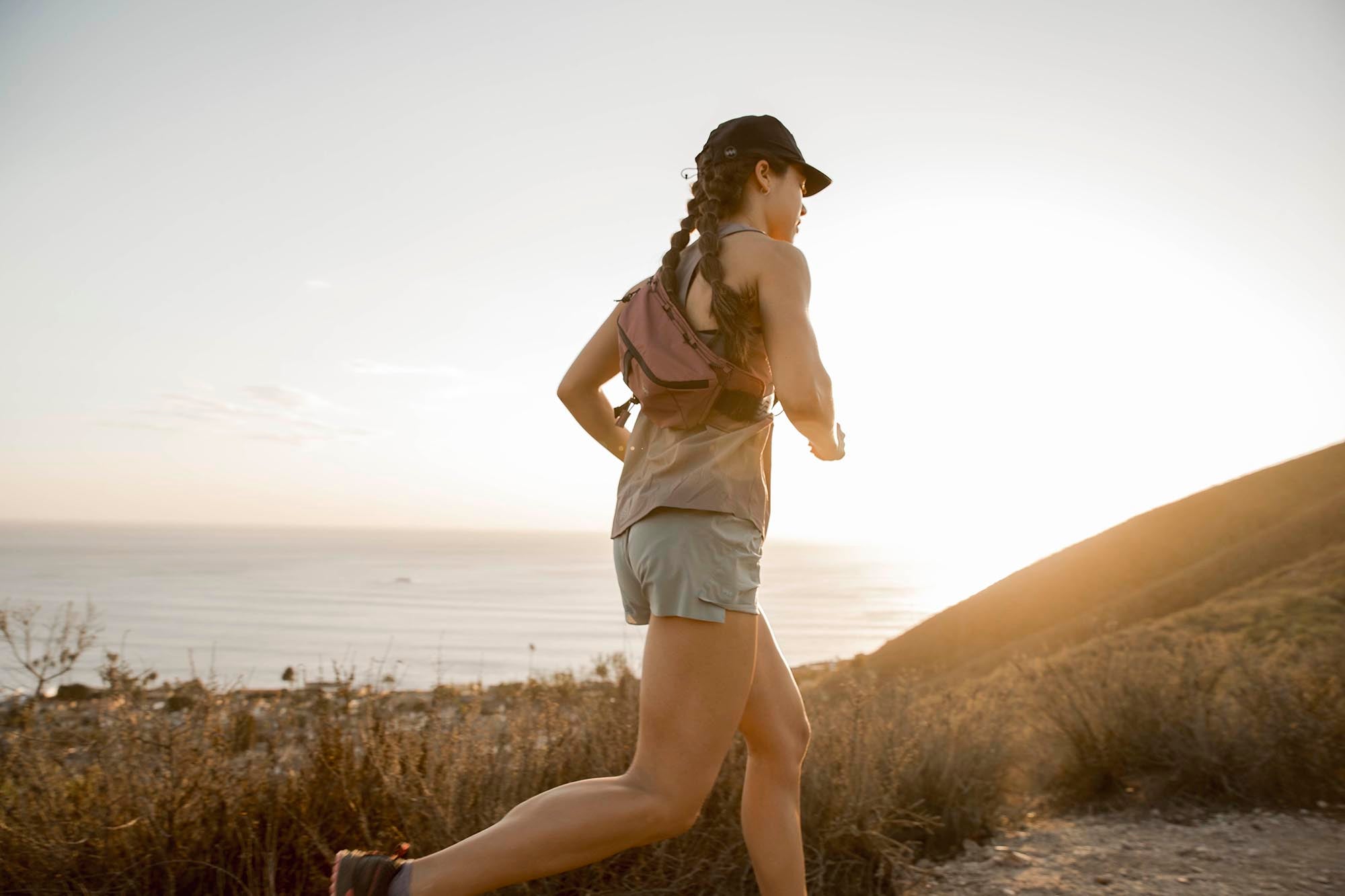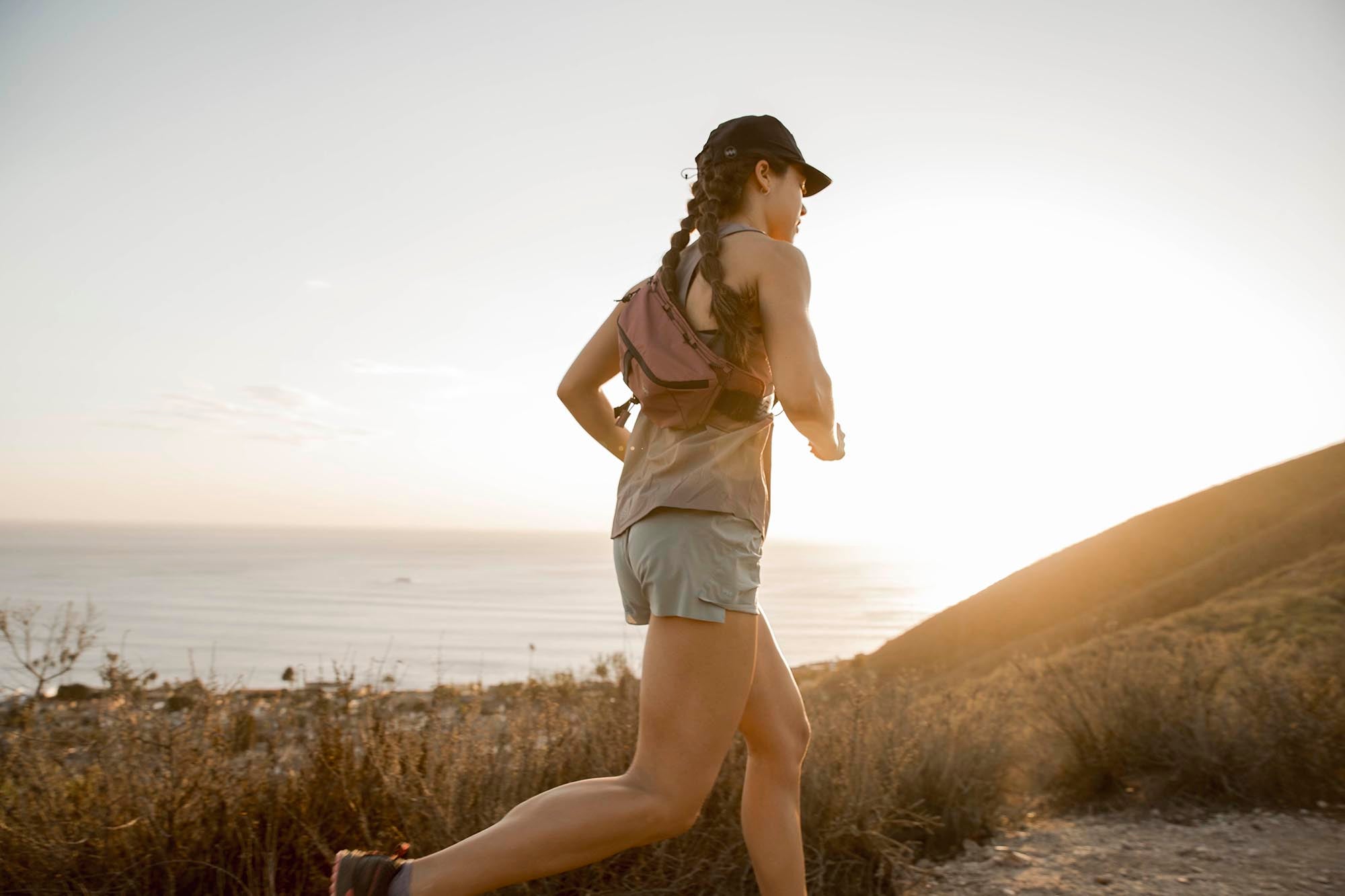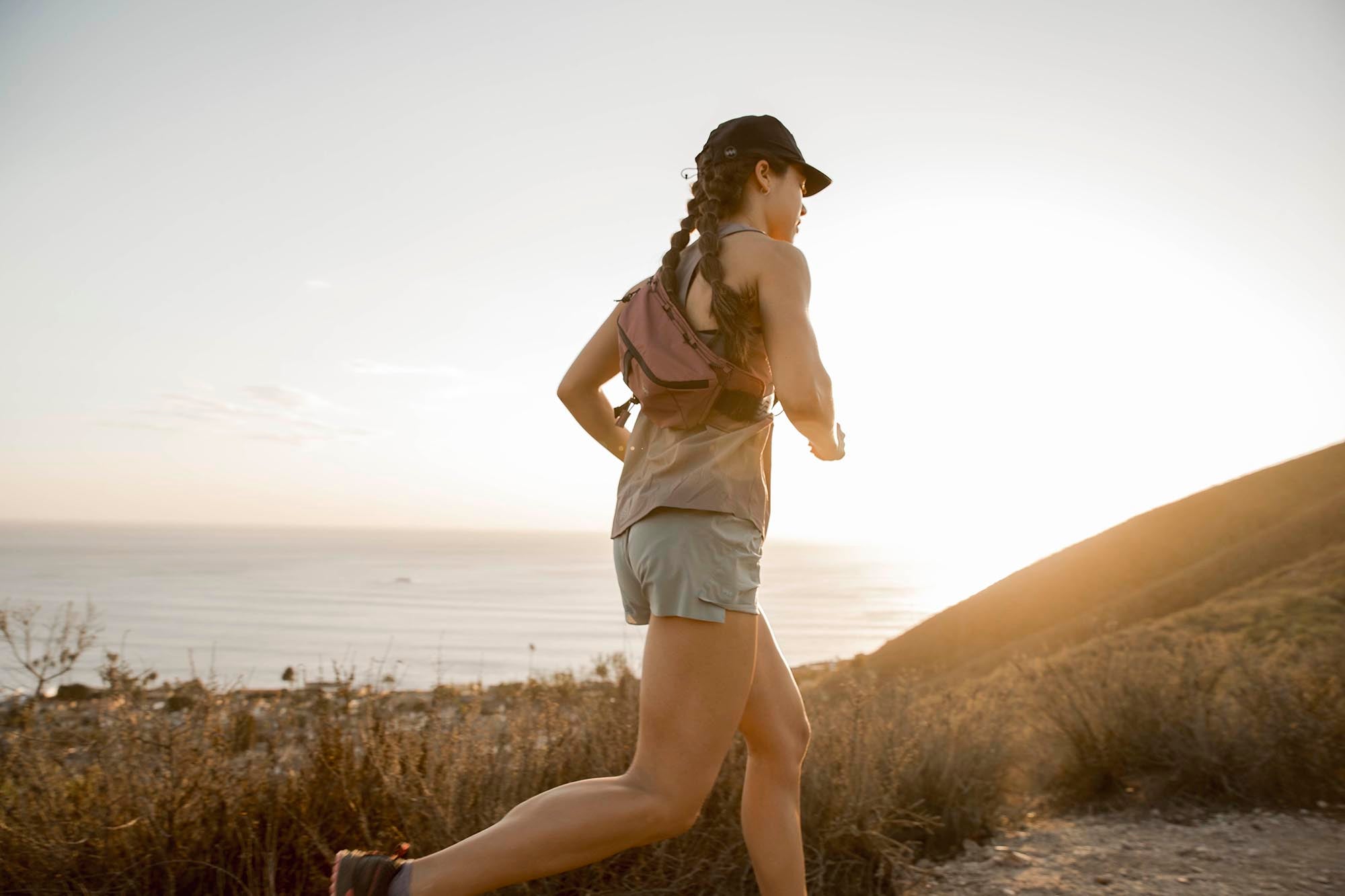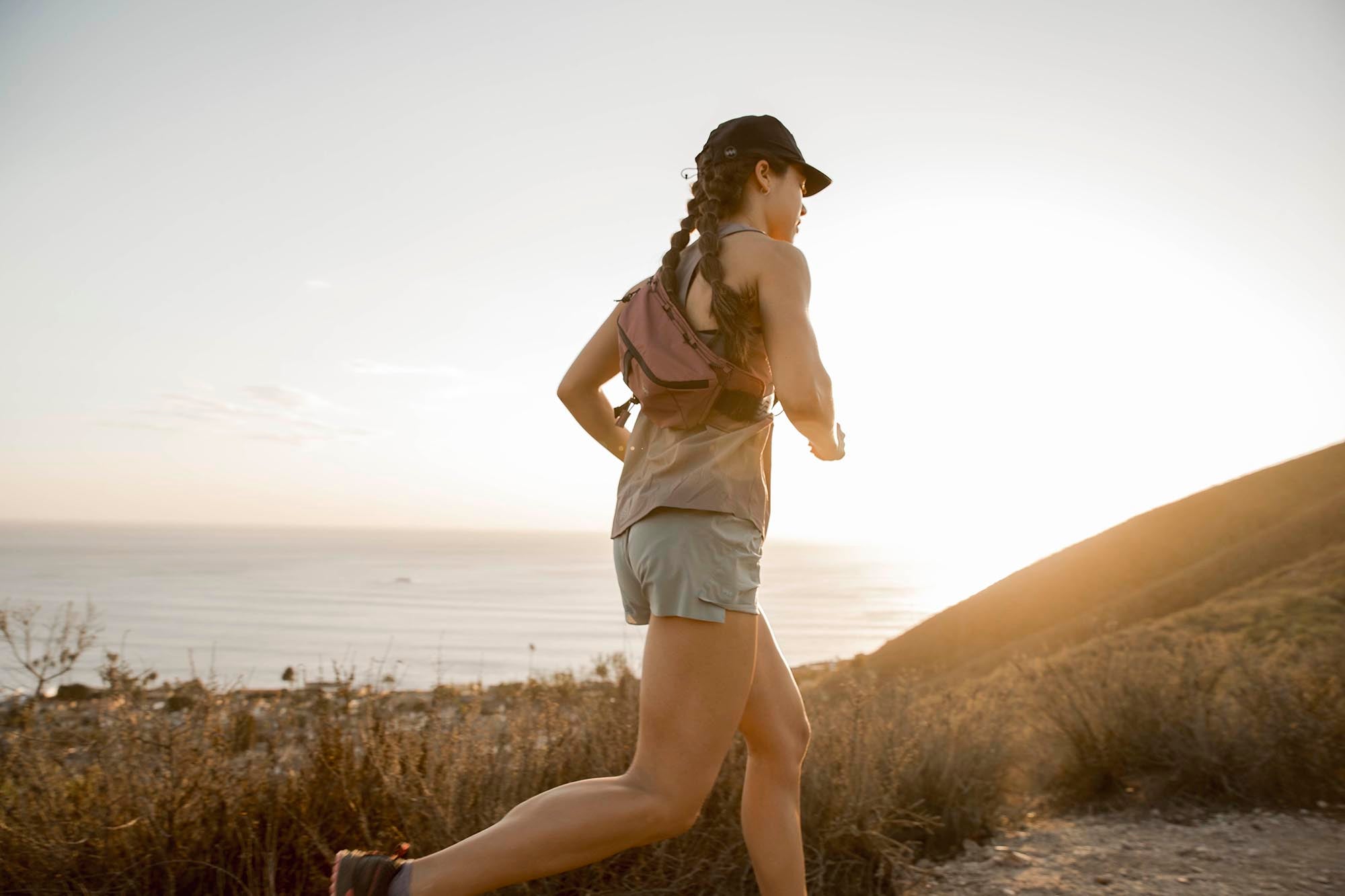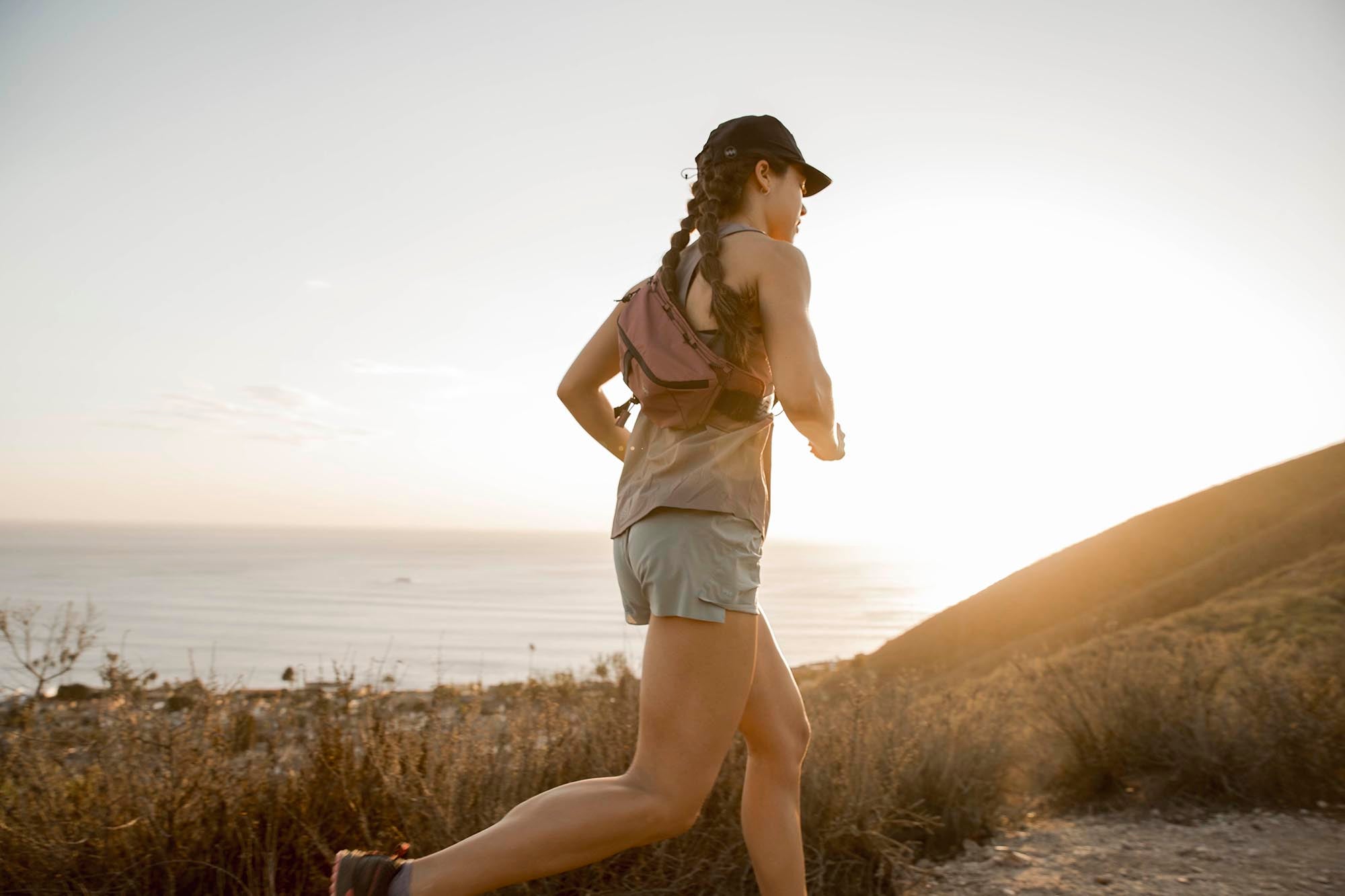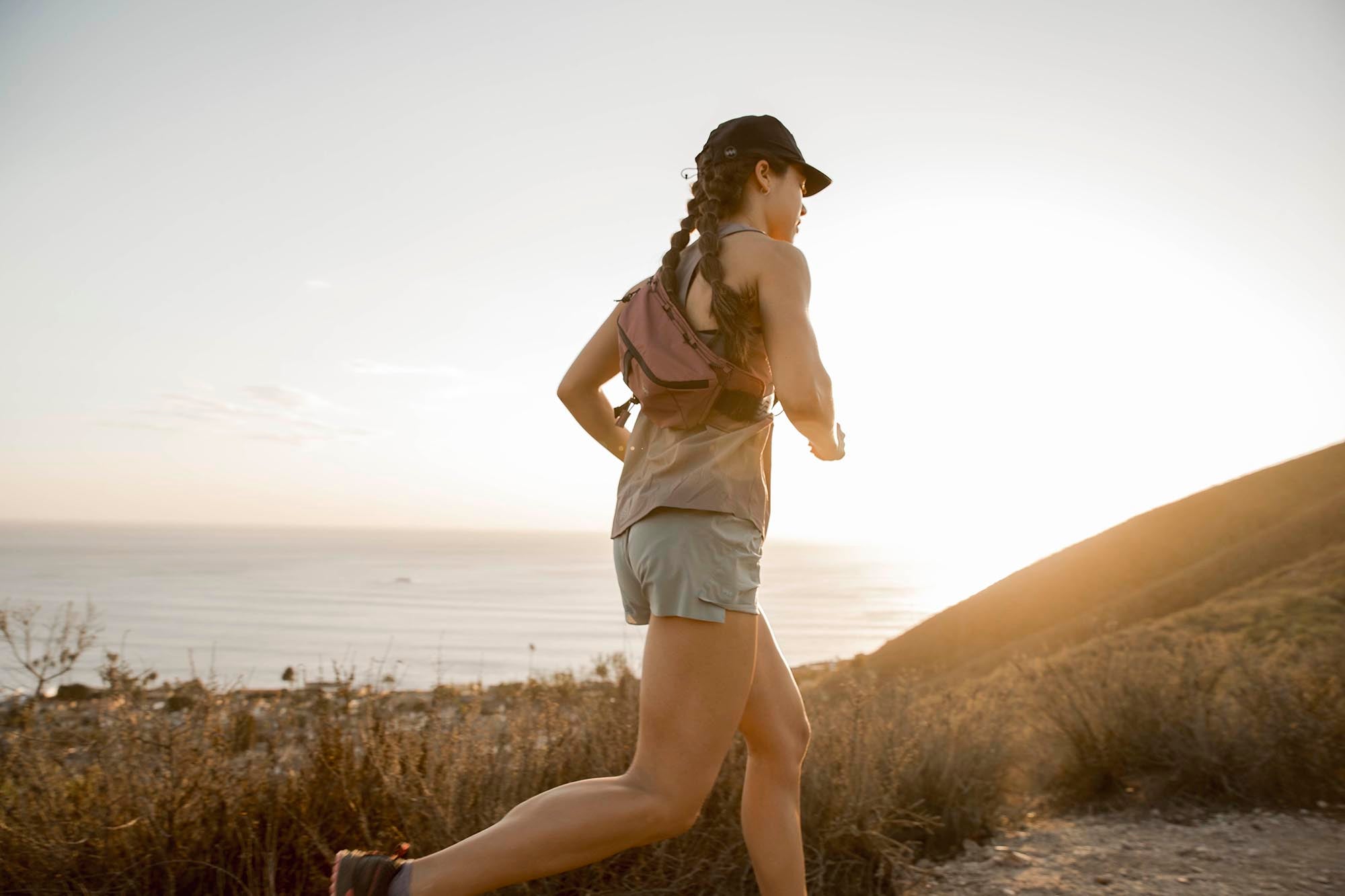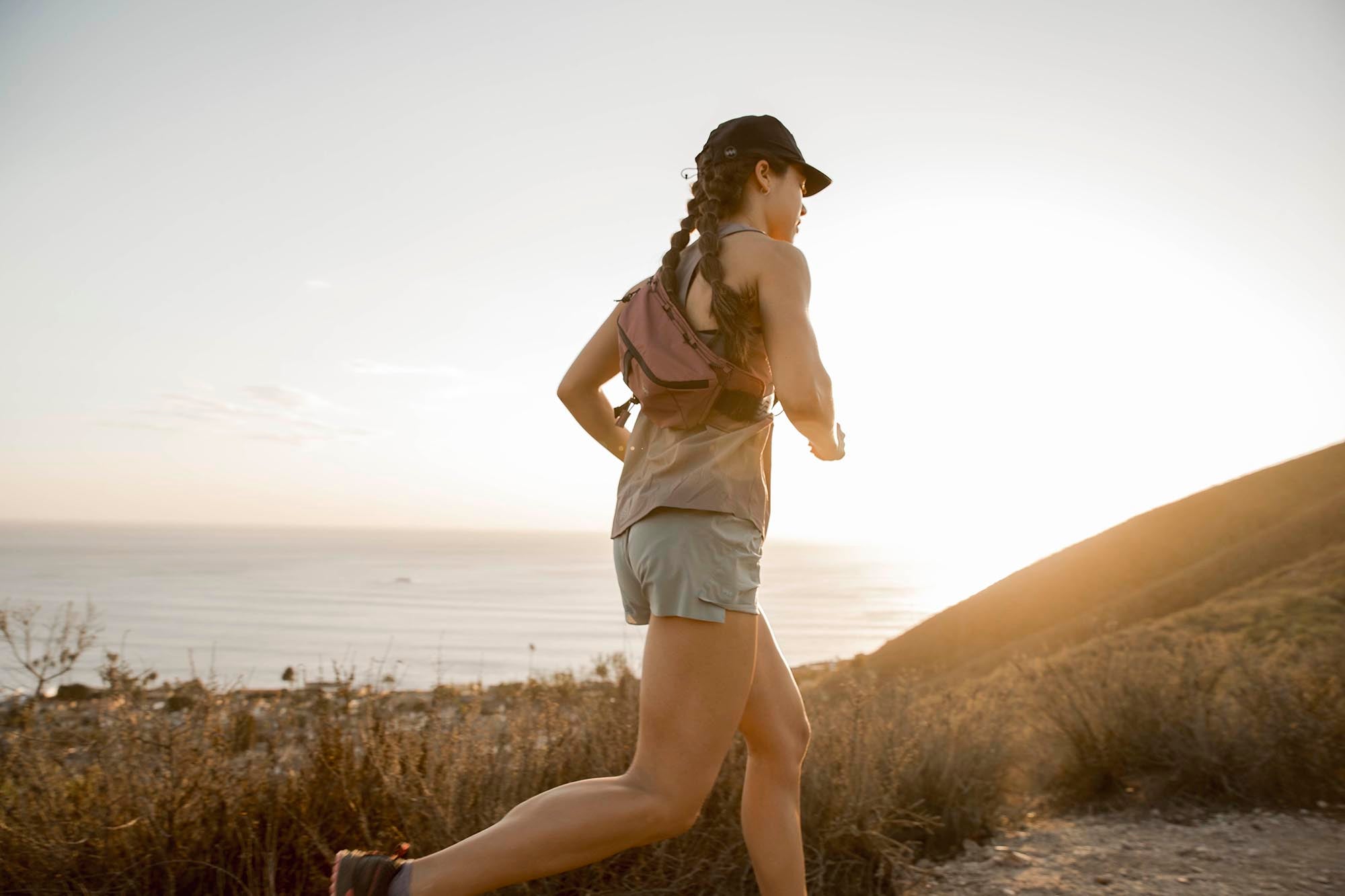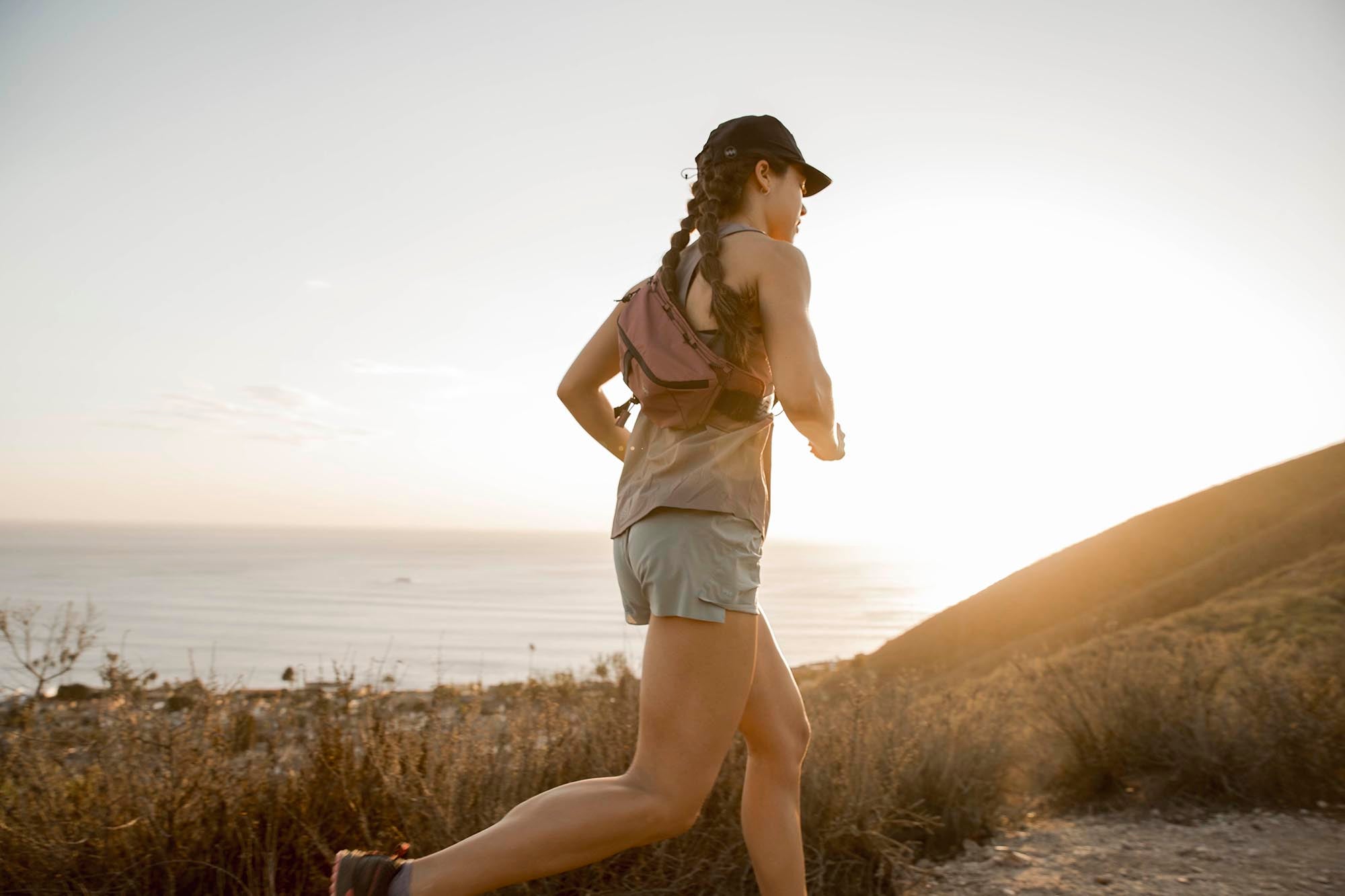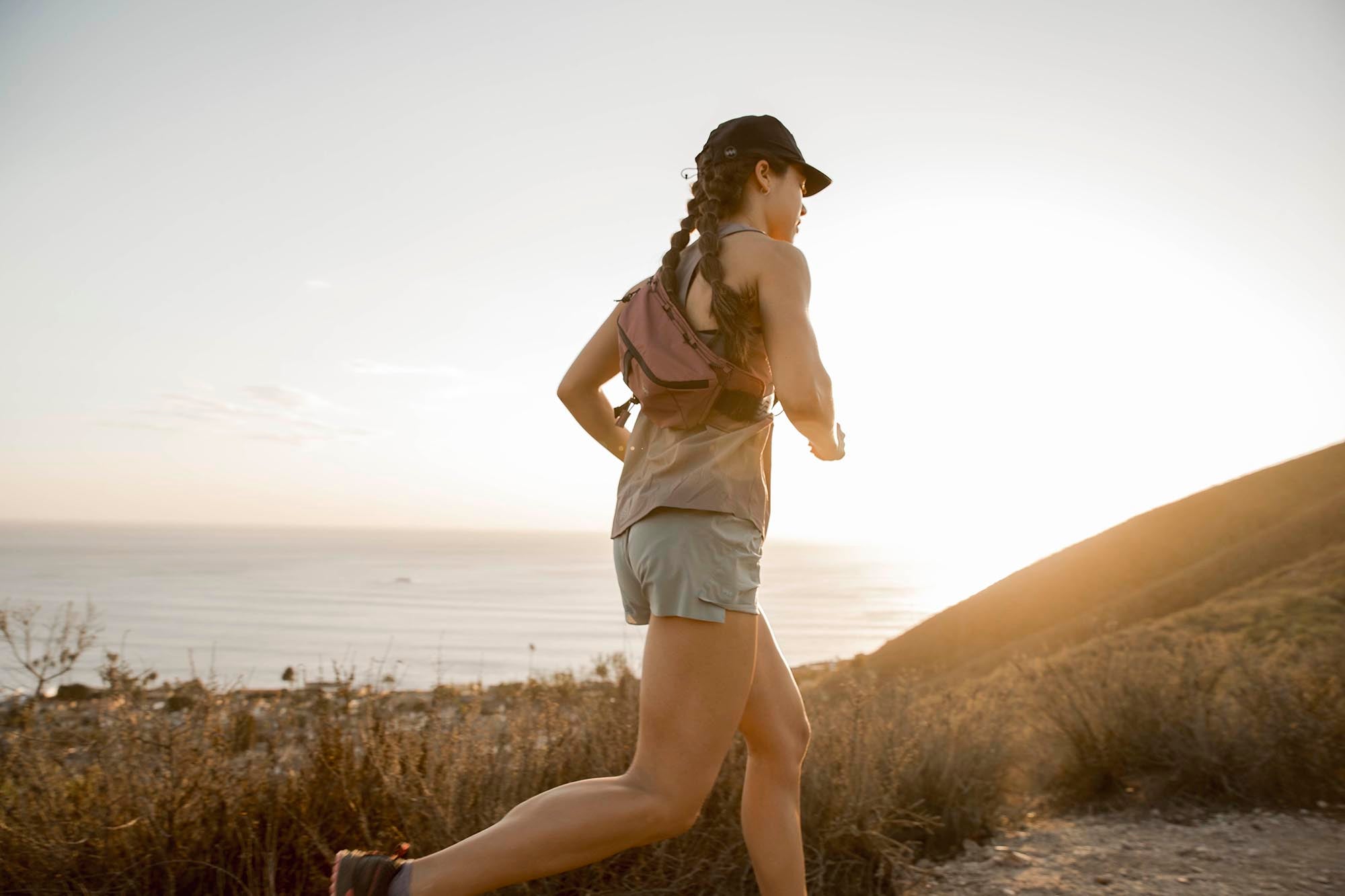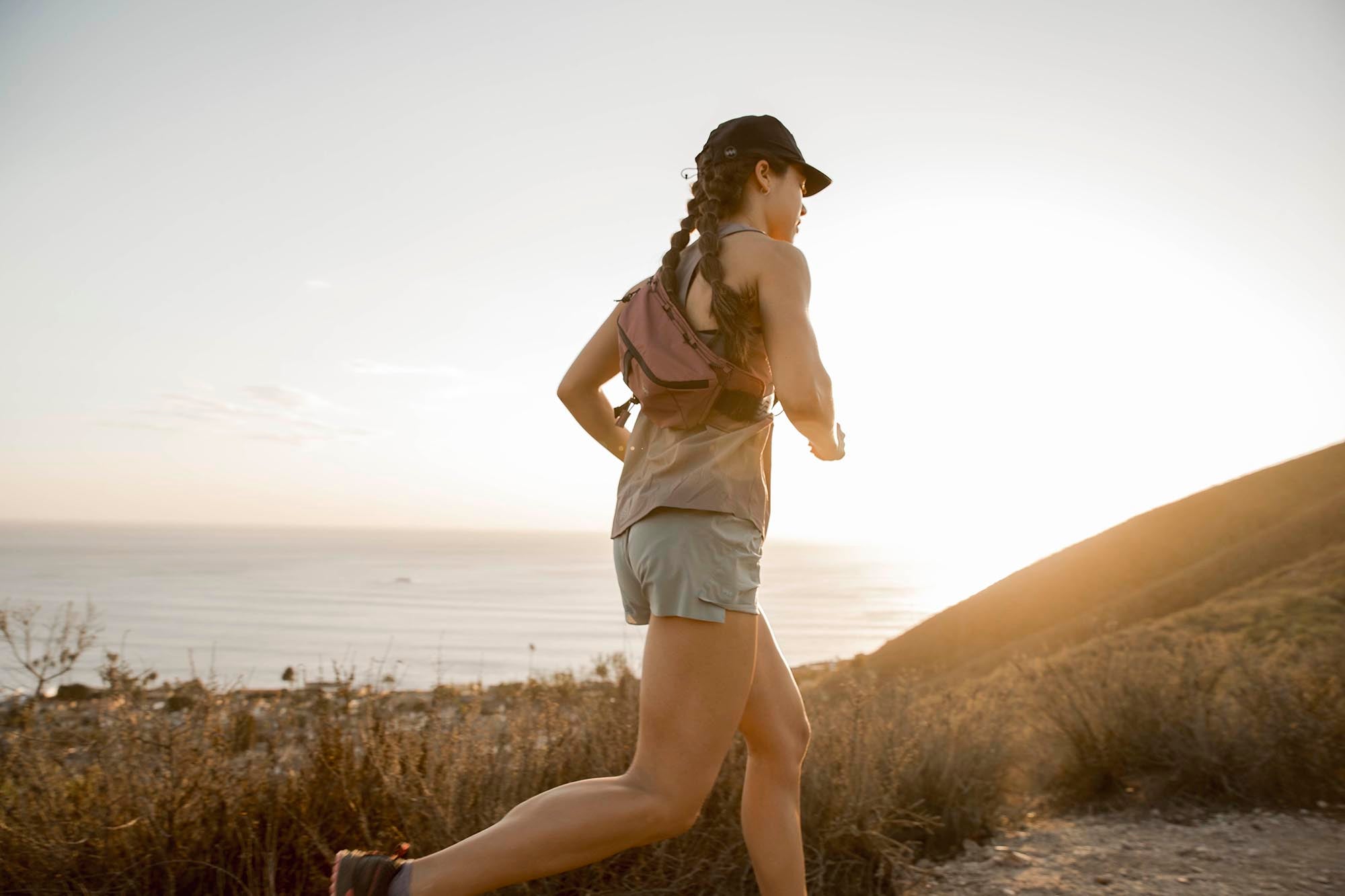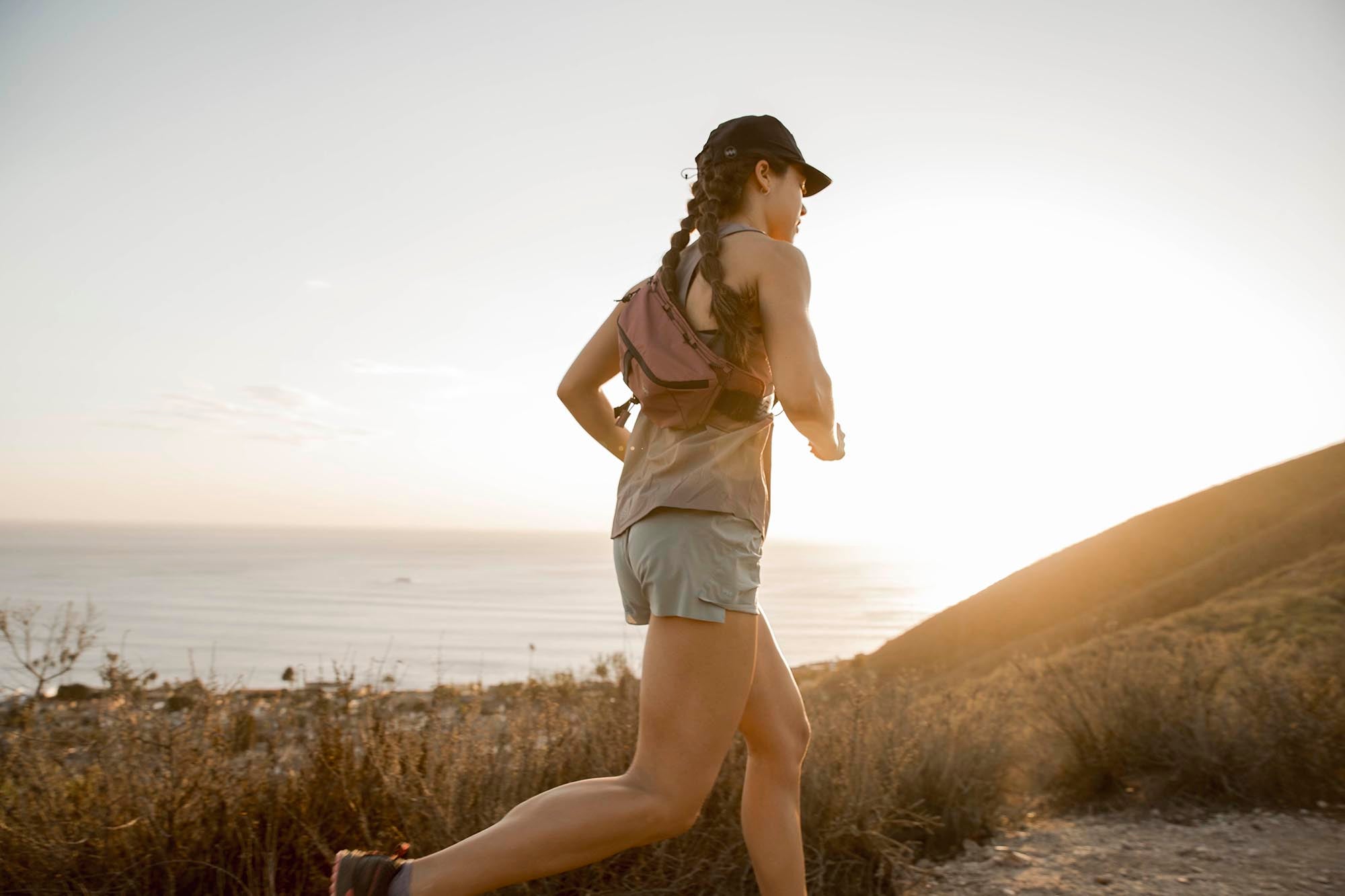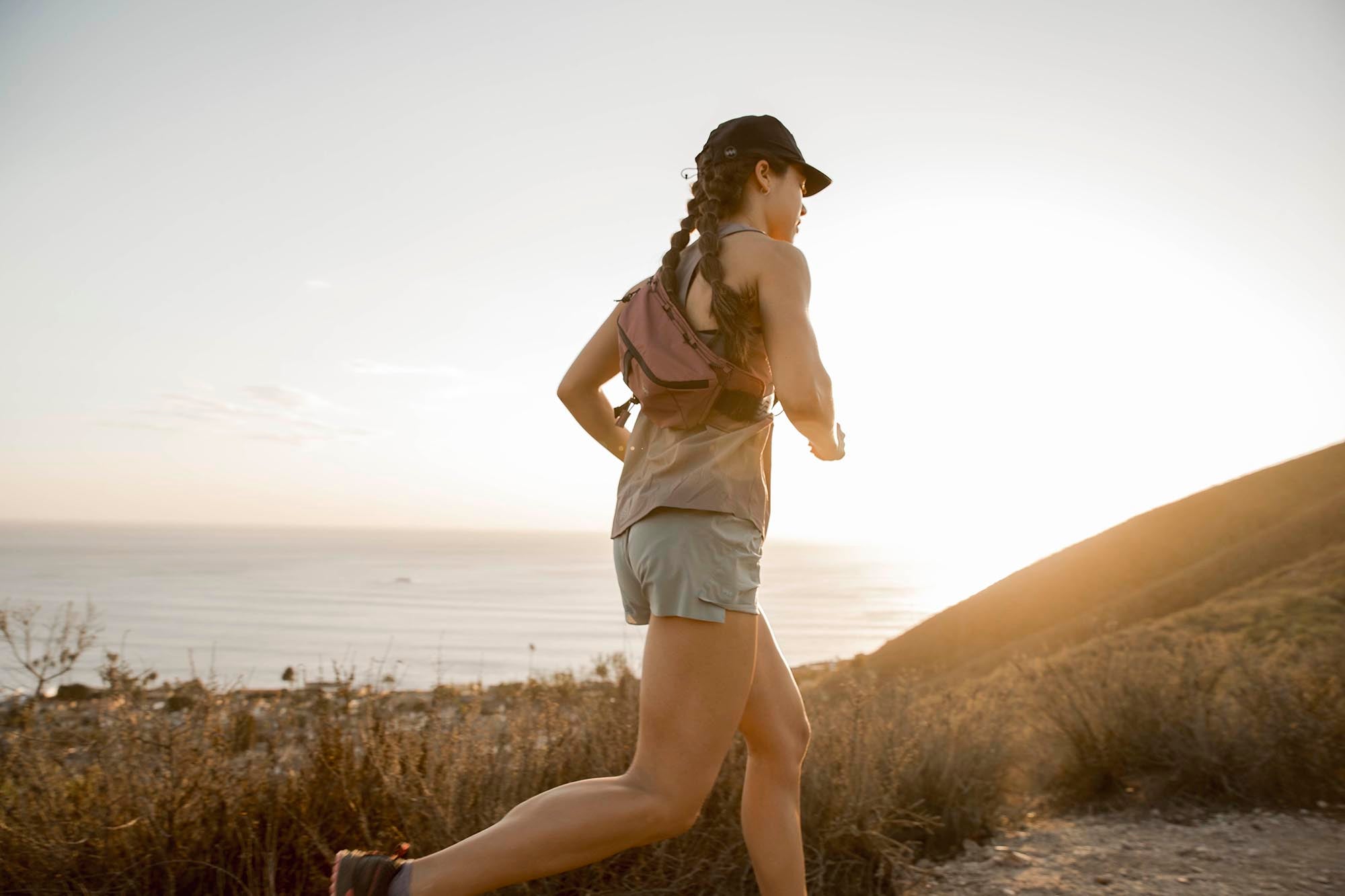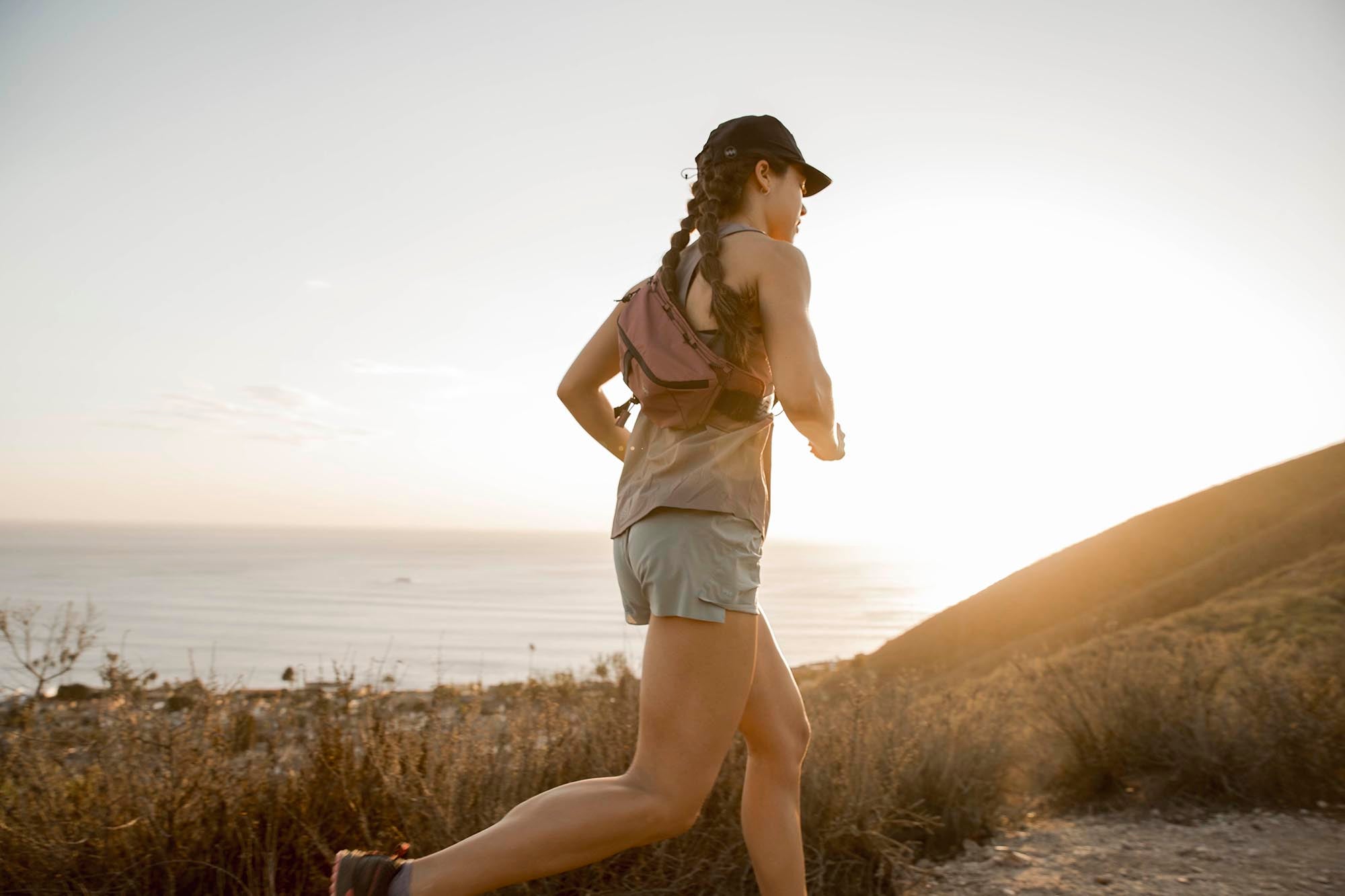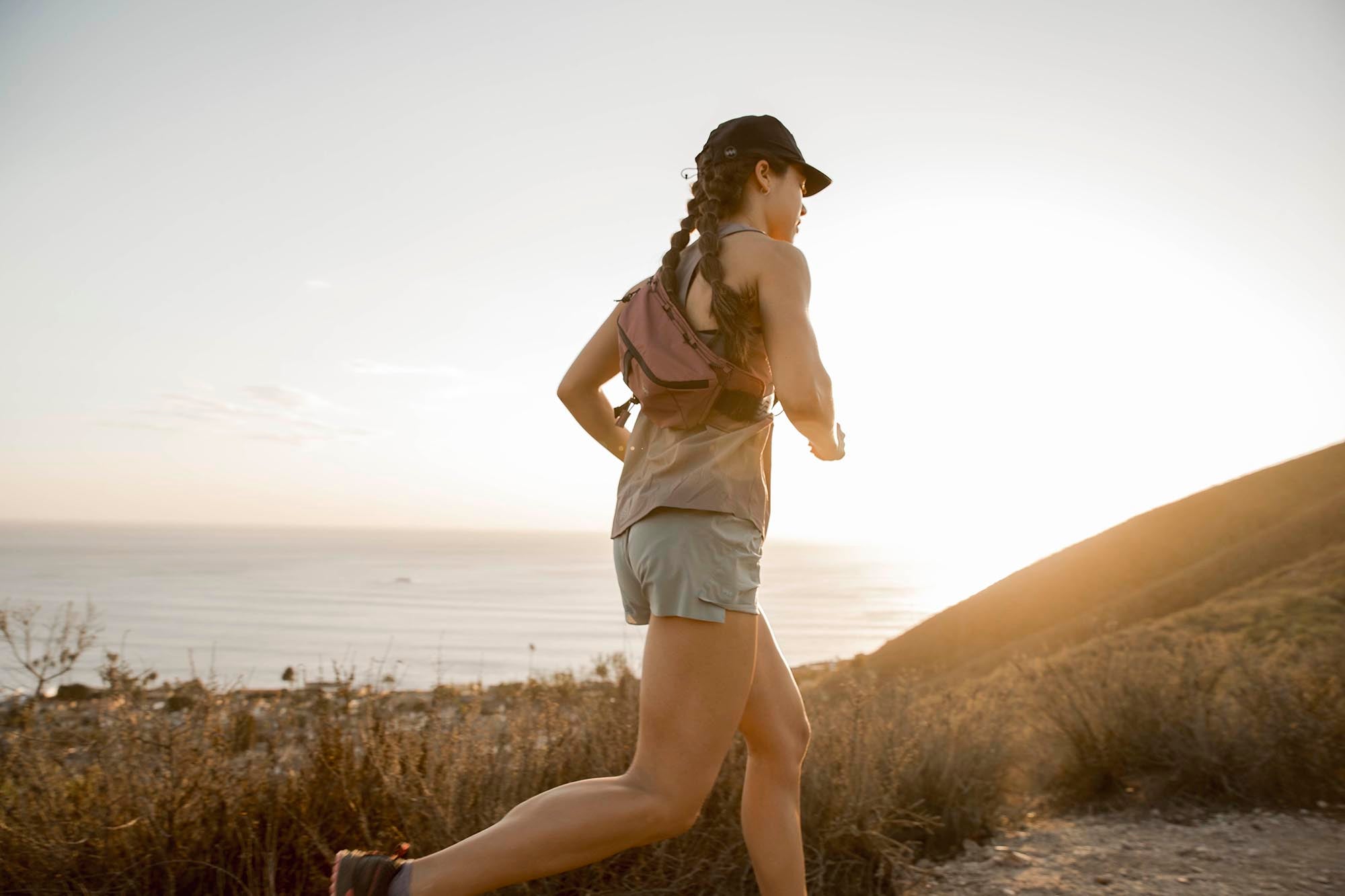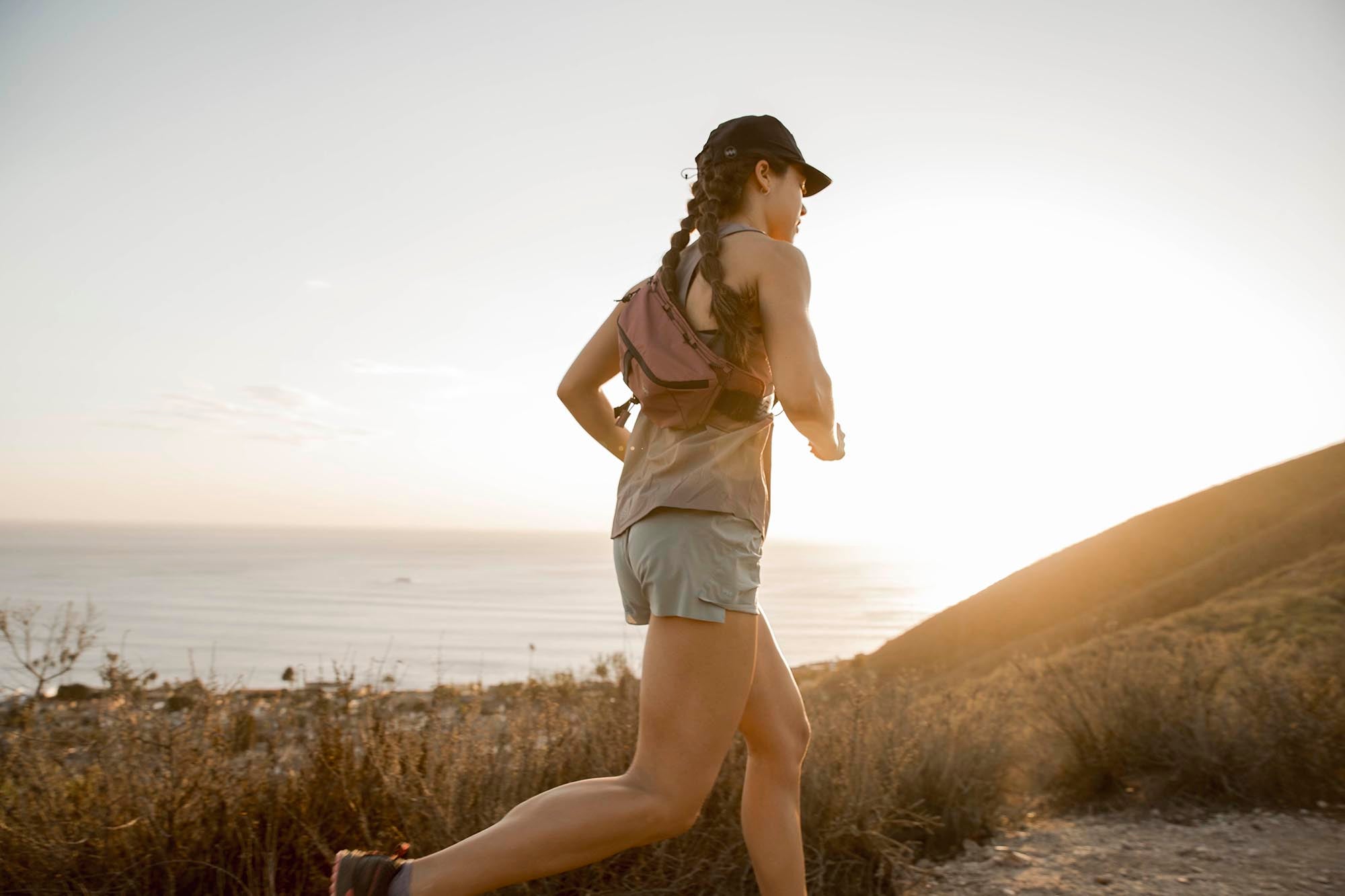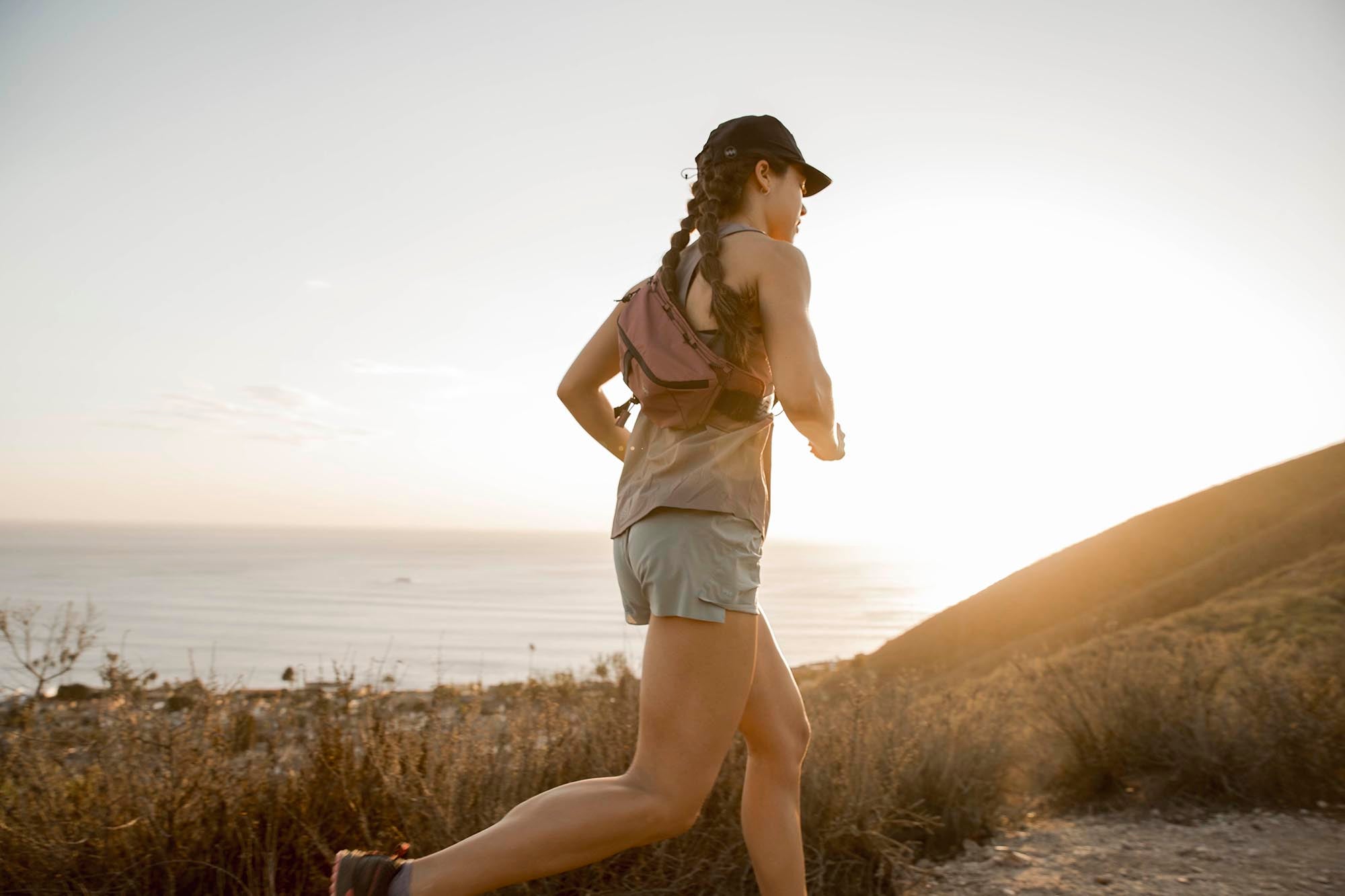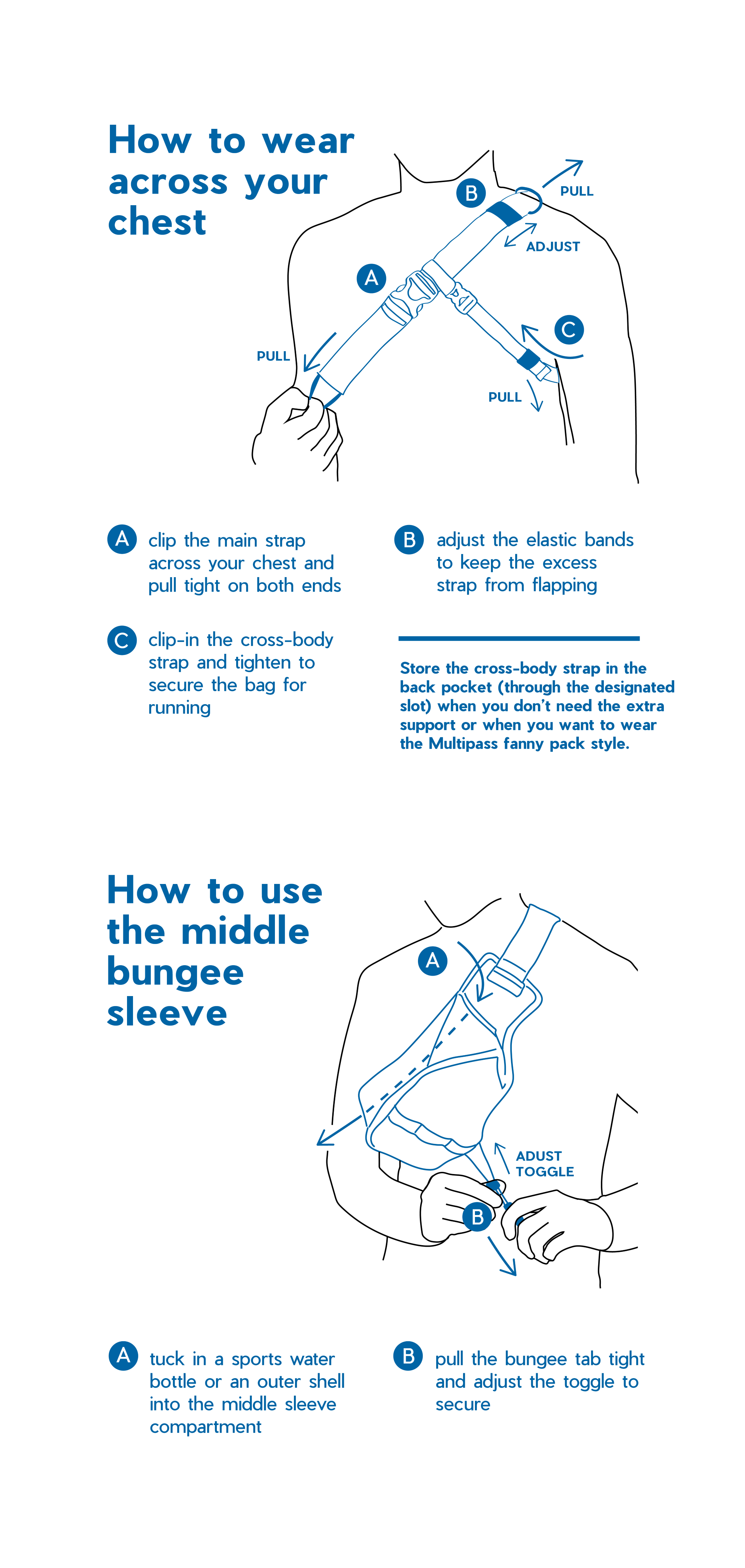 JOIN THE COLLECTIVE
Already a Janji Collective member? Log in to unlock access now.
Janji Collective Membership
$25
Key member benefits:
- 15% lifetime discount.
- Priority access to all releases.
- Limited run Janji gear.
Janji Collective Membership
Key member benefits:

- 15% lifetime discount.

- Priority access to all releases.

- Limited run Janji gear.
Please enter the gift recipient's contact info
The $25 membership fee goes toward supporting clean water initiatives through our clean water partner
Wear it for:
Running, Cycling, Everyday wear
So good!
I hesitated to make this purchase and if you're reading this review maybe you, too, aren't so sure if you need this bag or if it will work. It is everything it's cracked up to be. I can run in it without bounce, though I do periodically adjust the straps, the thinner one that stabilizes it can feel like it loosens over time but only when running. It is ideal as a cycling pack, doesn't even need the second strap for everyday errands. Furthermore, I took this on my stand up paddleboard (over my life jacket, be safe!) this weekend, stashing electronics in a plastic bag within and a water bottle in the pass through for easy access while paddling. I couldn't tell it was even on me, until I needed it. Even after falling into the water (waves were significant) and climbing back out I was delighted to discover it drained instantly, was dry inside and out by the time I reached shore, and still held my water bottle. It is not waterproof, the elastic that creates the pass through compartment runs through holes in both zip pockets, which helps with drainage, but the fabric does not hold water and sheds splashes. I even took it on a date and got complimented on it (admittedly the date was a cyclist). Above and beyond all this, it just feels nice to wear, it hugs my body in a comforting way. For women wondering if it will fit around curves, it can be adjusted to fit several different ways across the chest, depending on your preferences, and over time you can figure out what works best. Limitations to be aware of: a hard sided waterbottle (even insulated steel) will work in the pass through but not much else will fit and it could slither out when totally full and heavy. Similarly, a jacket fits in the zip compartment, but not much else will with it. I'm looking forward to getting a slimmer hydration pack that will fit in one of the pockets to make this setup more versatile (a 2L camelback will not fit due to the large round lid closure), then I anticipate I will be able to use it as a hiking daypack, where I need to carry a little more substance.
Wear it for:
Running, Hiking, Cycling, Everyday wear
Wear it for:
Running, Hiking, Cycling, Everyday wear
Perfect
Love this bag as it suits my needs and us extremely functional
Wear it for:
Running, Everyday wear
Perfection
I have been looking for a hydration pack for my long runs while I train for a half marathon and this is perfect! I have tried 2 other hydration belts before this and both bounced and would ride up to my waist. I decided to bite the bullet and spend more on the multipass sling, and am so glad I did. The extra strap keeps the bag secure on my back with no bounce or budge. I fit a 1 L compressible water bottle, some gels, keys and my phone comfortably. I was worried about chafing on my neck/shoulders but didn't have any issues.
Wear it for:
Running, Hiking, Camping, Cycling, Mountain Biking, Everyday wear
My every-outdoor-activity-bag!
I'm a full time dog walker, trail runner, backpacker, cyclist, paddle boarder, and a nomad. I needed something that can hold my giant phone, wallet, keys, and a little more for everyday use that would also work well for all of the above activities. This is amazing for all of that and it doesn't slide or bounce around like my last daily fanny-pack/crossbody bag did thanks to the design and extra strap (that I definitely utilize)! LOVE. IT. Being able to store my jacket in it without needing to switch to a backpack or running vest is so so nice when I just want to get out there without spending time preparing by switching bags. Just a fantastic design in so many ways. Bravo!!
Wear it for:
Running, Everyday wear
Great bag
Great bag for longer runs in the city when a vest is too much. Big enough to hold some snacks, a soft flask, a windshirt, phone, misc whatever else little stuff you want. It can take some fiddling to get the straps dialed in but once I did there was no bounce.
Wish there was a little padding sleeve for the over-the-shoulder strap since it rubs on my collar bone a little.
Have used this around town too, to take a book, small notebook, pen/pencil to the coffee shop to read.
Wear it for:
Running, Hiking, Camping, Cycling, Mountain Biking, Everyday wear
Wear it for:
Running, Hiking, Cycling, Mountain Biking, Everyday wear
Maybe the Best Bag Ever (just don't leave dog treats in it)
This bag is AWESOME! I've now purchased seven of these bags since my first one in 2019. I currently own two, one for my everyday bag and one for shorter runs that I don't need to carry my own water on. I purchased one for my mom after she borrowed one of mine and loved it. I gave another away to a friend who also loves hers for running. Three became casualties to my coonhound when I left them out with dog treats in them. The bag is lightweight and even when it's full of things the adjustable straps and the cinch-able drawstring keep everything balanced when strapped to your back. The chest strap is a game changer for using the bag when running or cycling and keeps the bag from swinging around. I wish more companies would include this on sling bags and fanny packs. The flat back pocket is perfect for a phone. The small inner pocket and key clip are also great features. However, my favorite feature, other than the chest strap, is the ability to stow a rain jacket or other layer in the kangaroo pocket between the main compartment and the flat back pocket. I can't recommend this bag enough! I love how much thought Janji puts into each detail of their products and this bag is no exception.
Wear it for:
Hiking, Climbing, Everyday wear
Best edc bag
From hiking, cycling 30 miles or more or simple bags to bring to events; this provides enough space for a water bottle, snacks, keys, allergy meds and more. Definitely would buy another or gift it to someone that may need it. Also the stablizer is amazing while riding my bike and hiking.