artist series
bestseller
recycled materials
run everywhere
guarantee
free shipping on
orders over $55
free 60 day exchanges
+ no-fuss returns
Pack hyperlight, go hyperfar — at just 29g, our signature low-profile AFO Hyperlight Cap provides optimal performance and a nearly weightless feel. With a pliable foam brim and minimal bungee strap, this hat is built to be scrunched up, stuffed into pockets, and tossed into bags.
Explore more
↓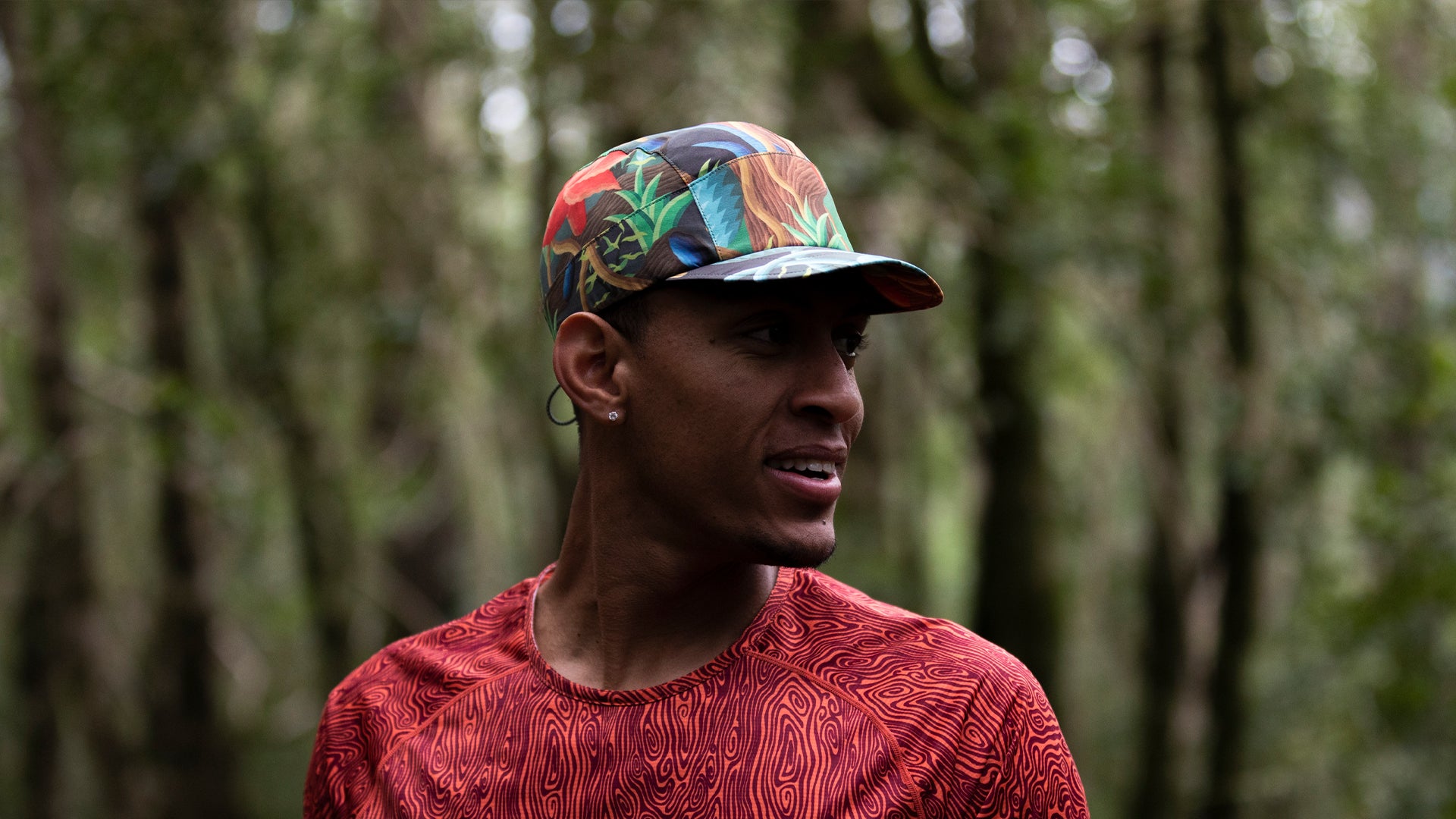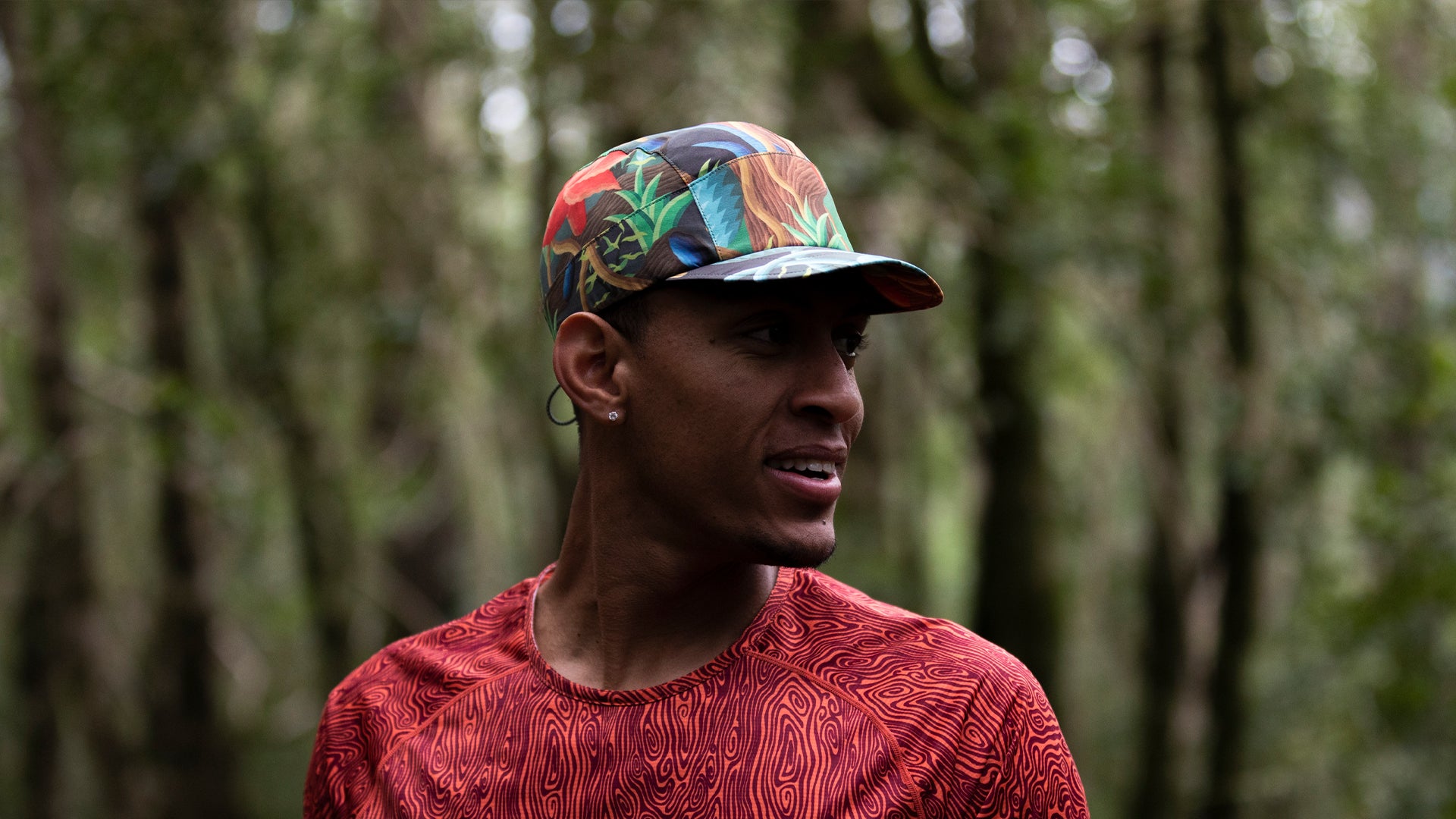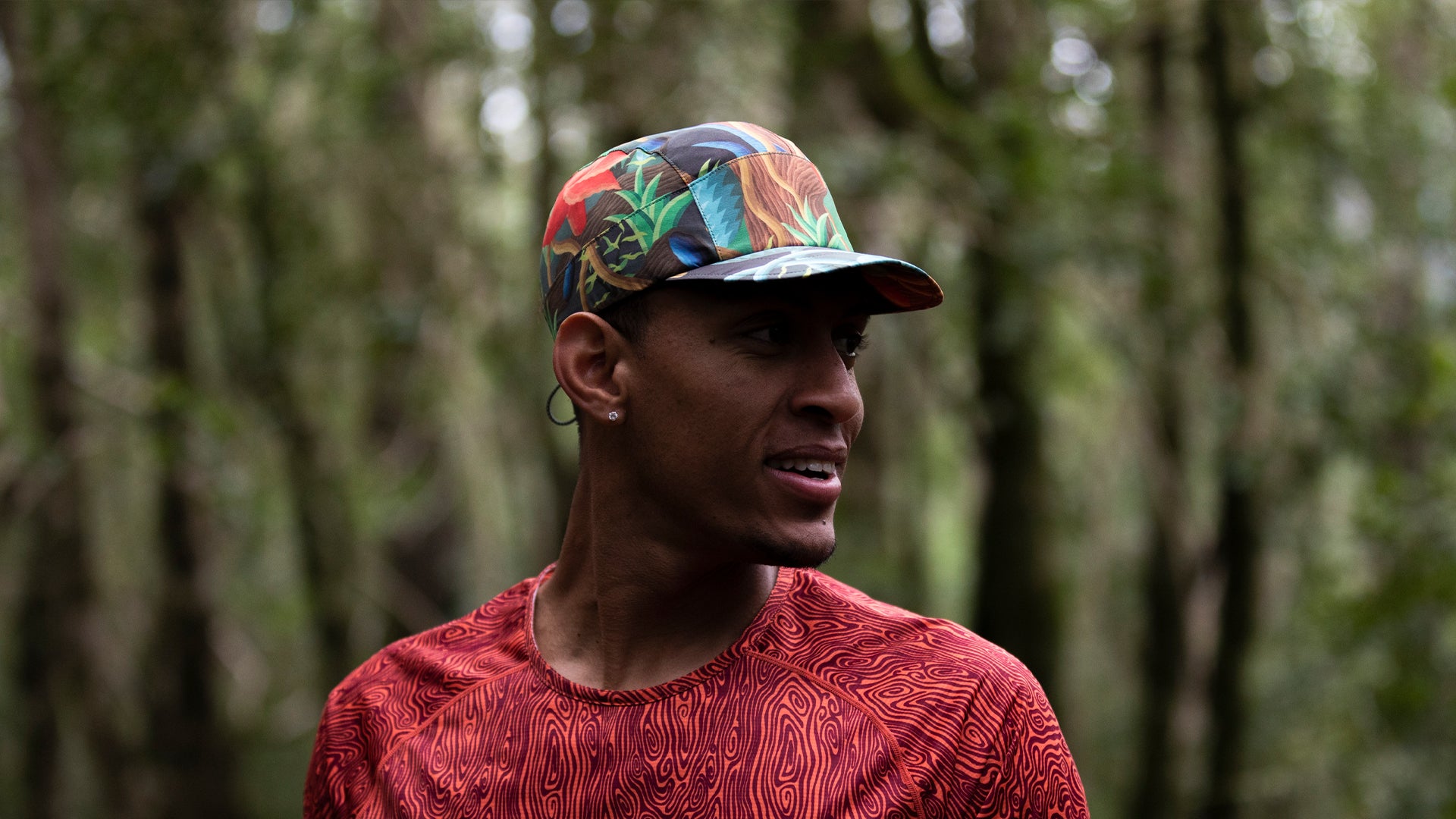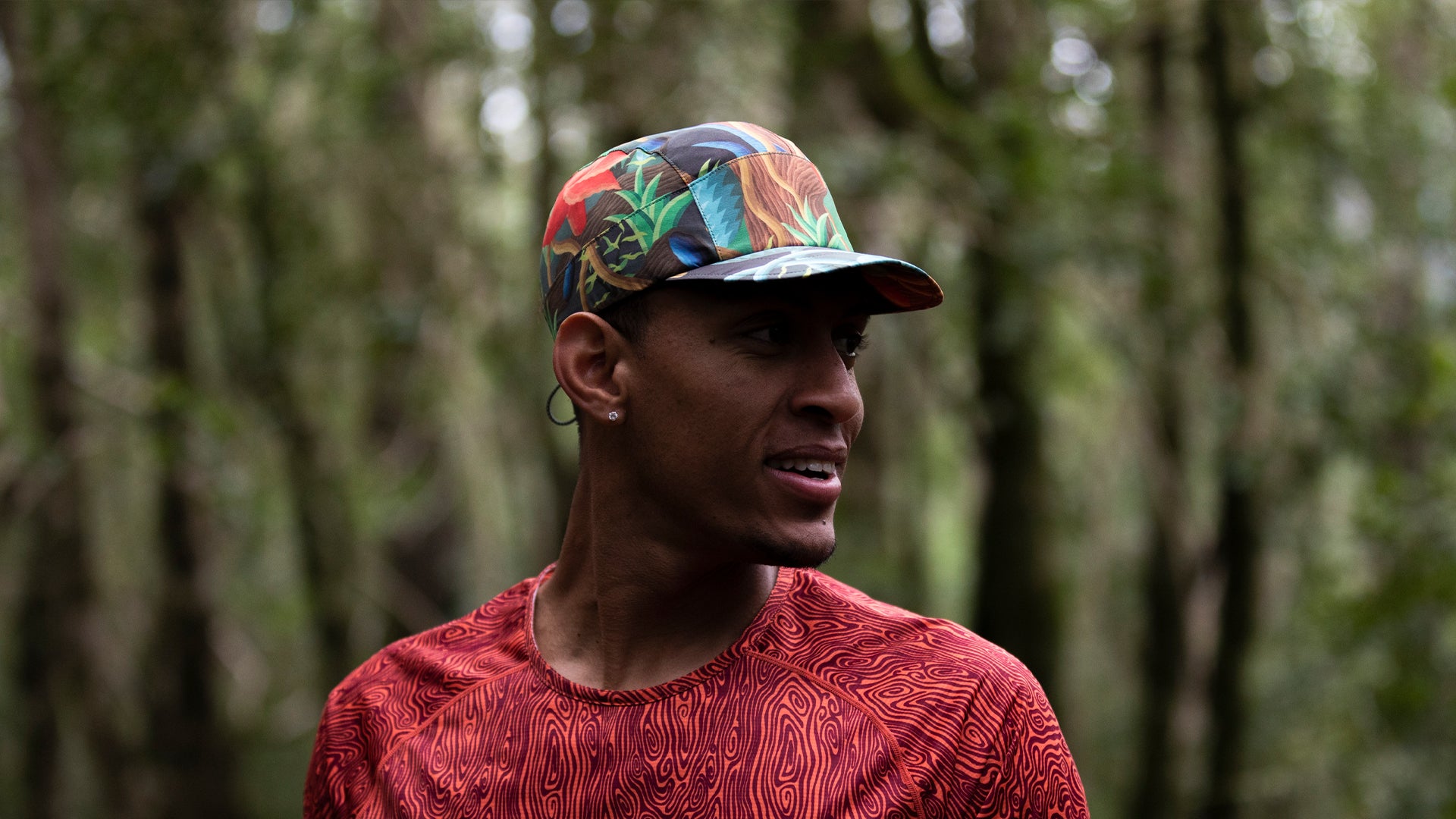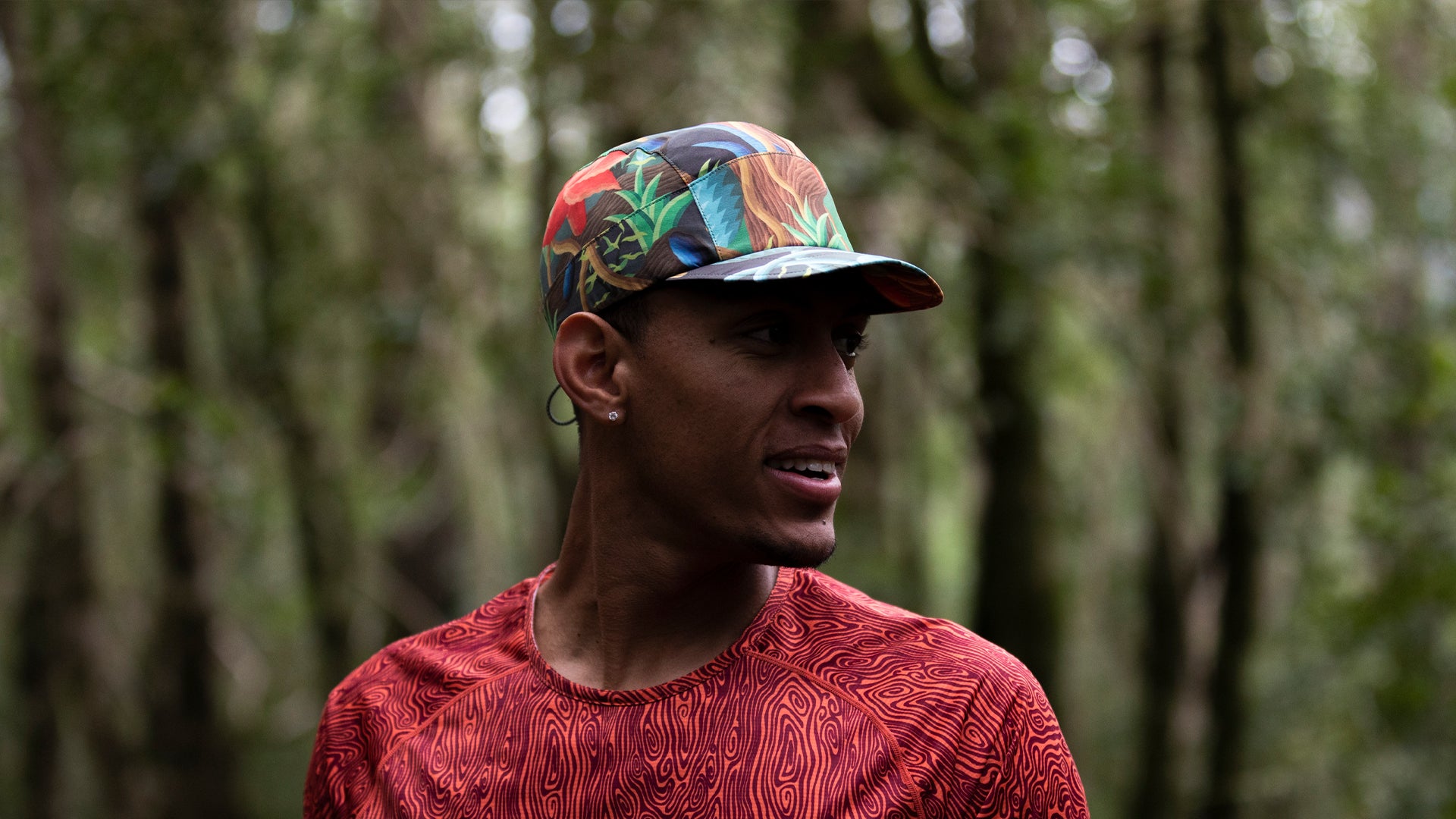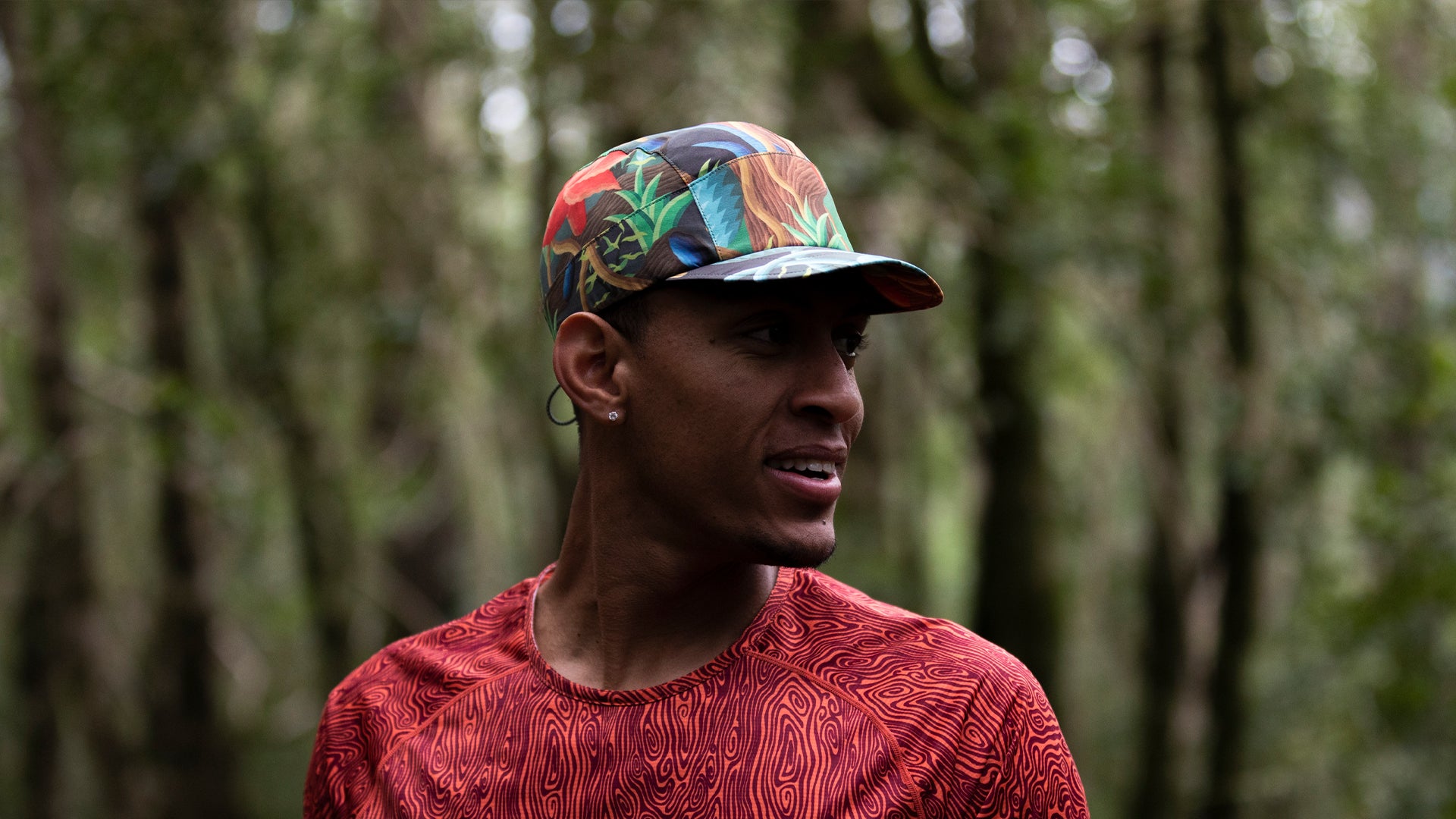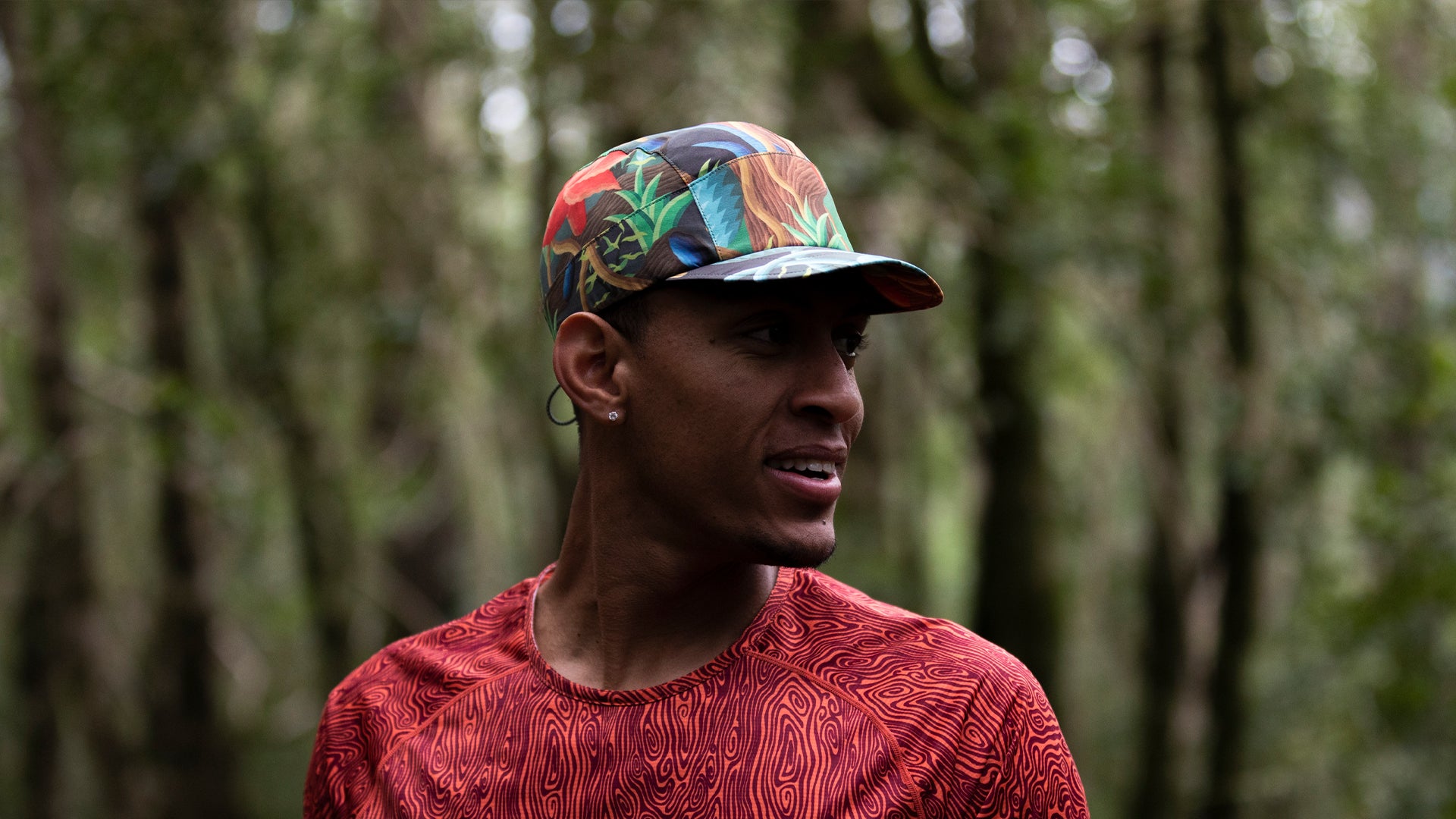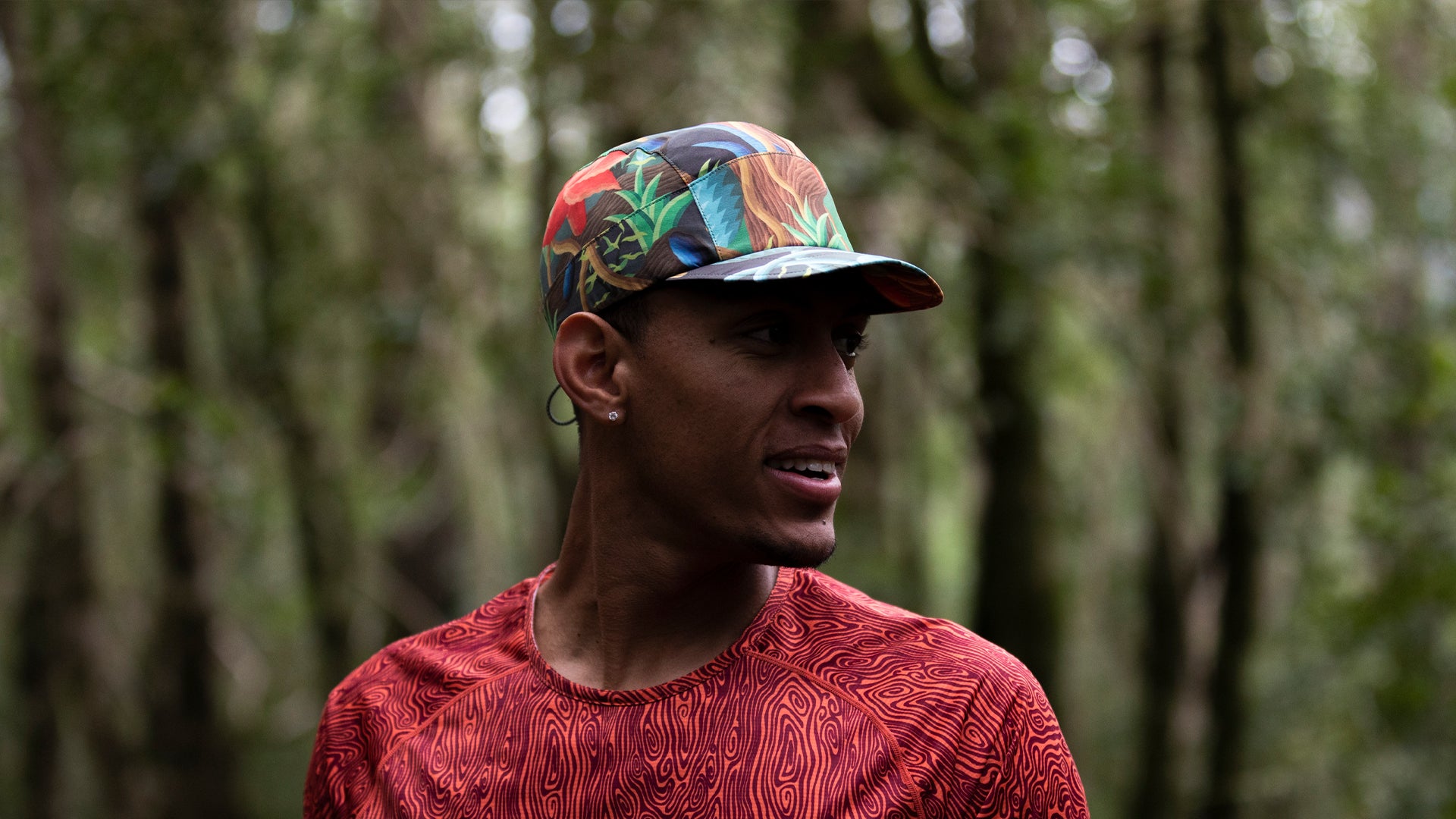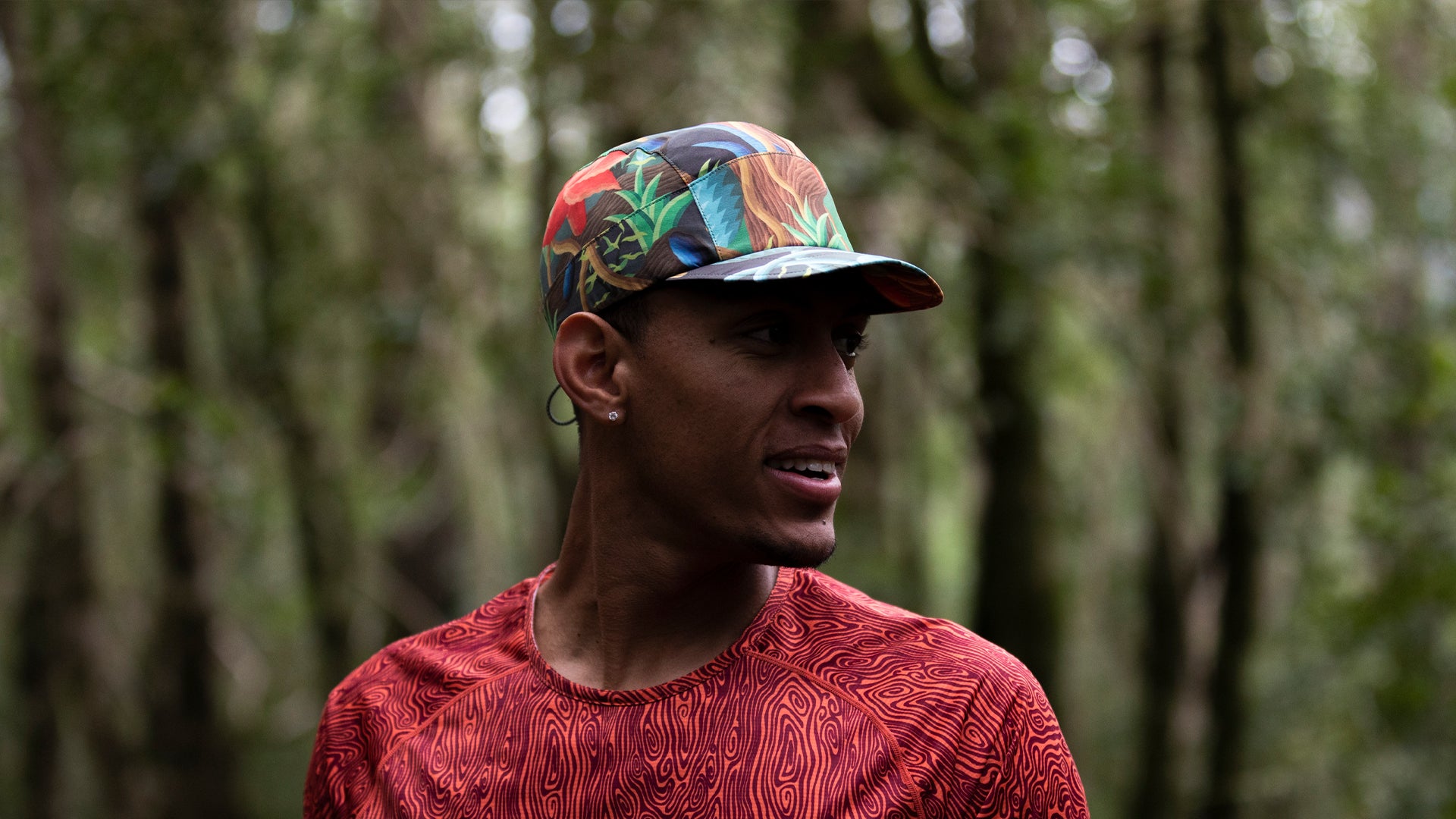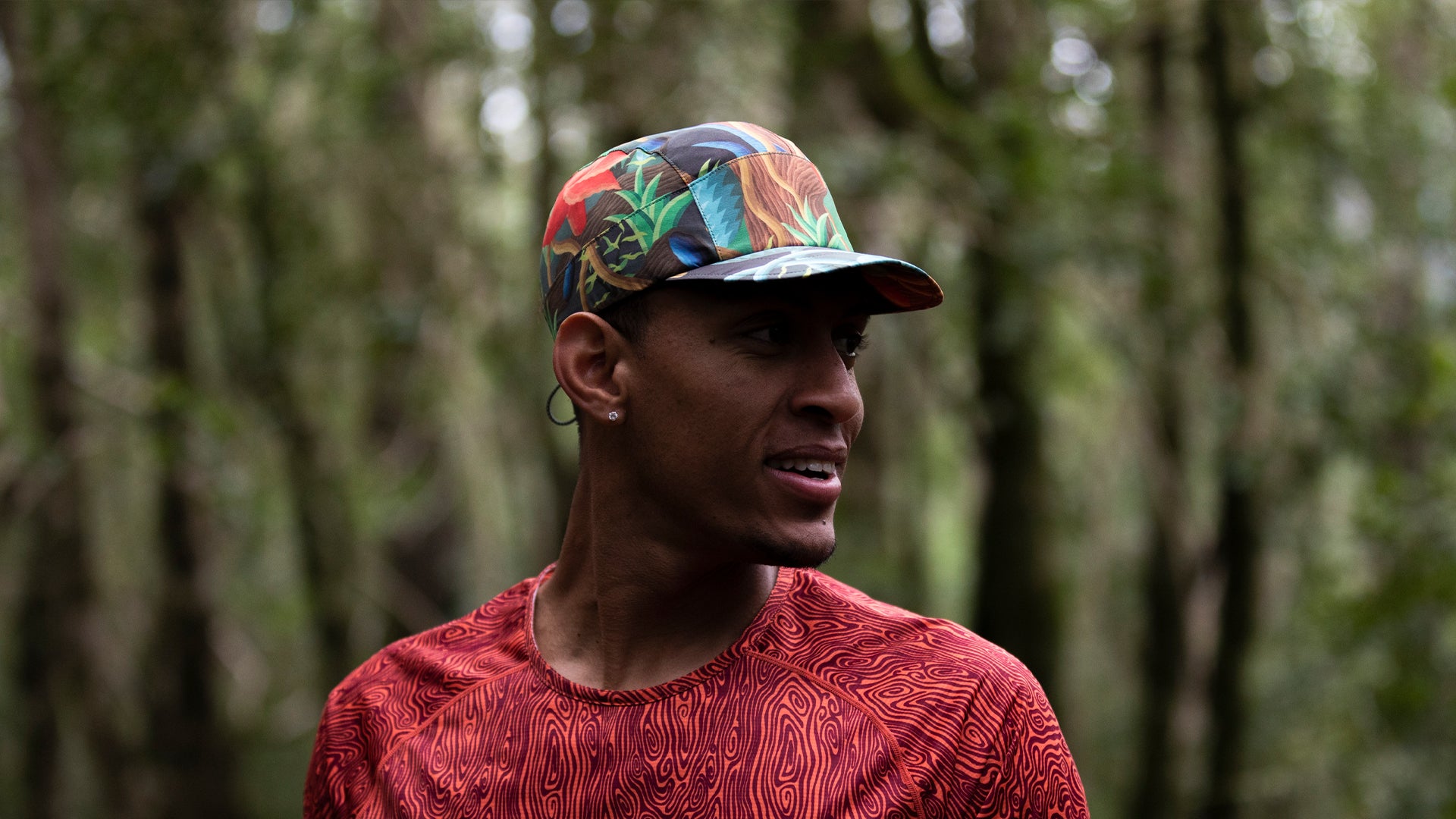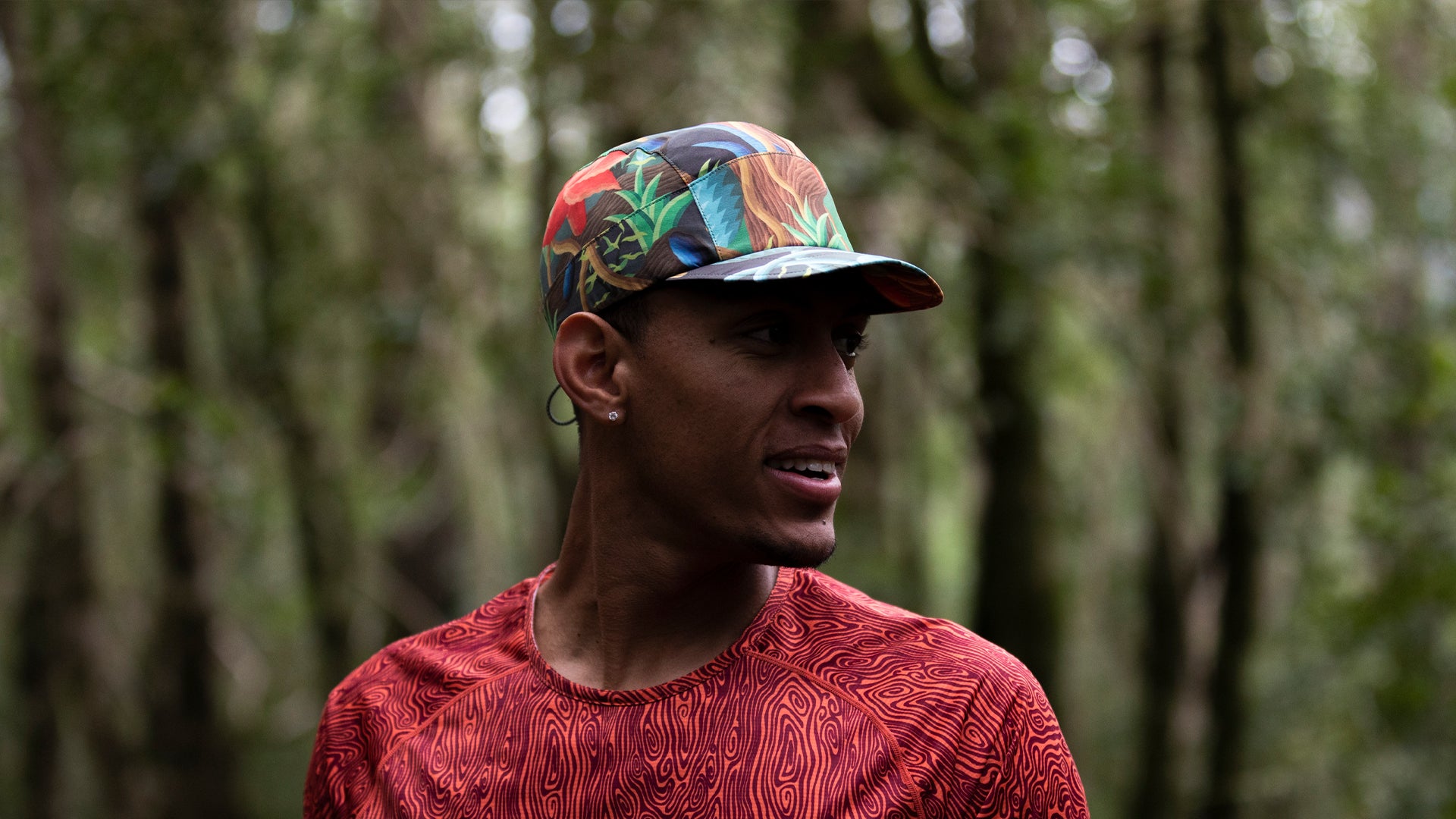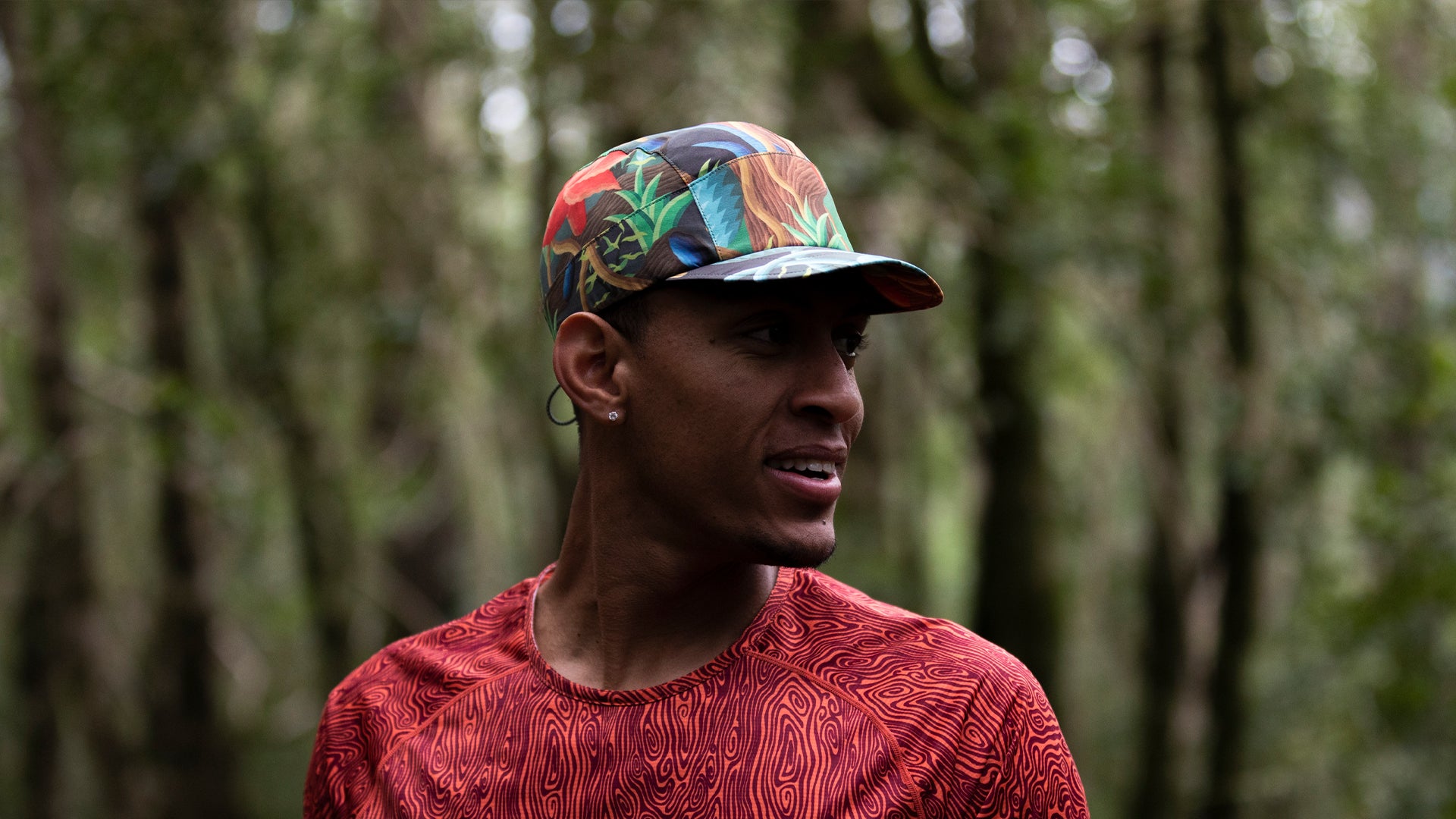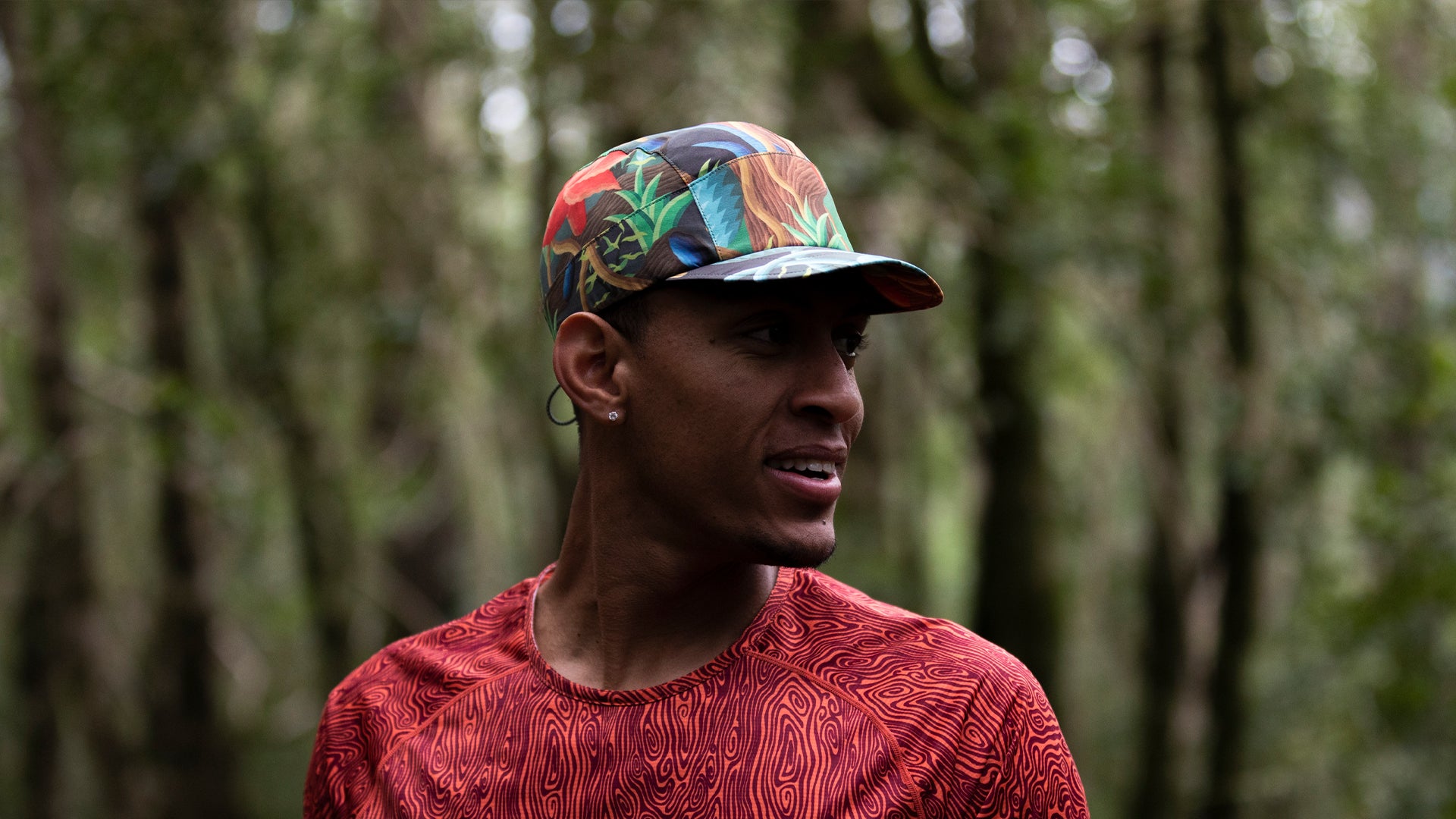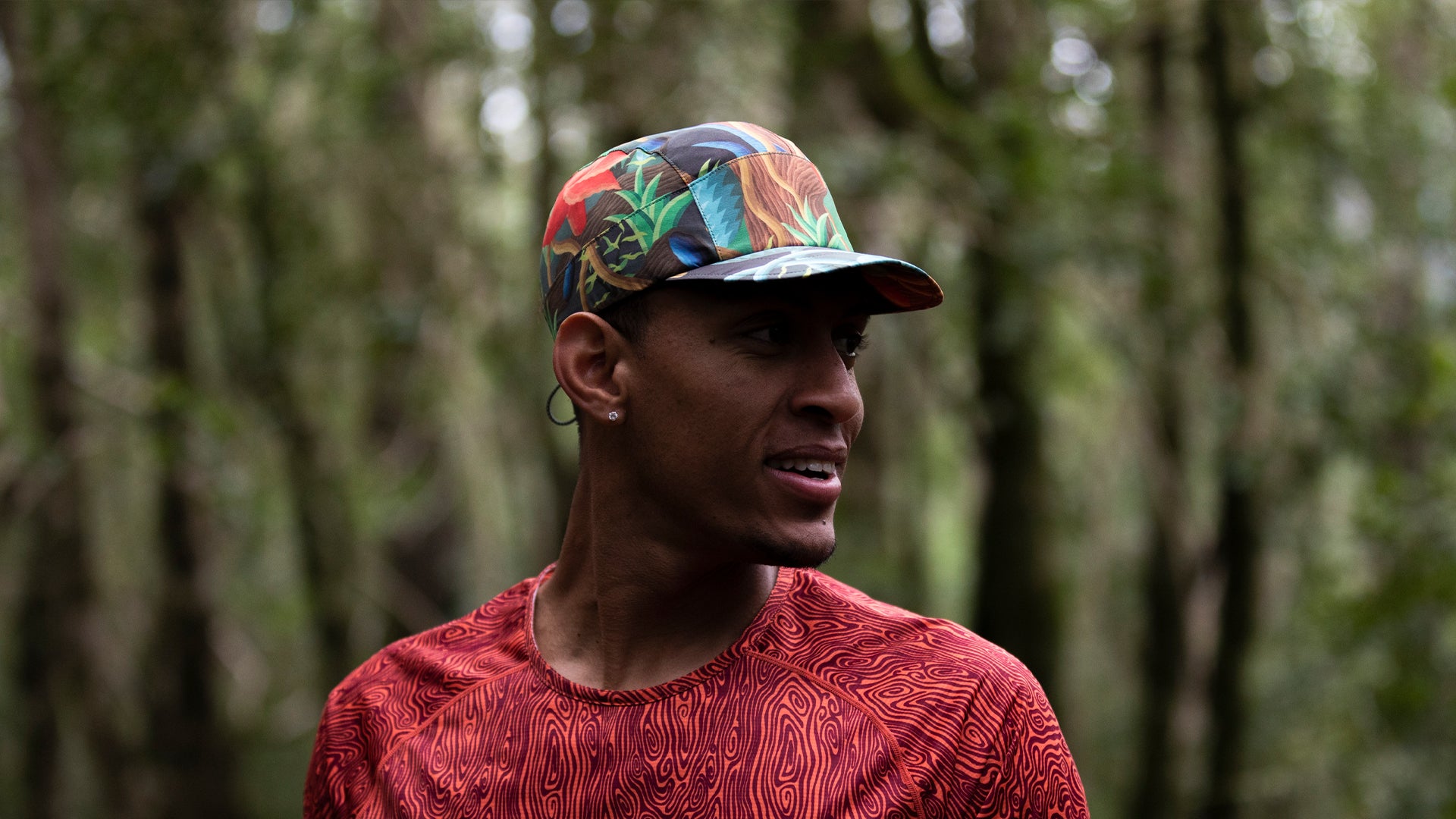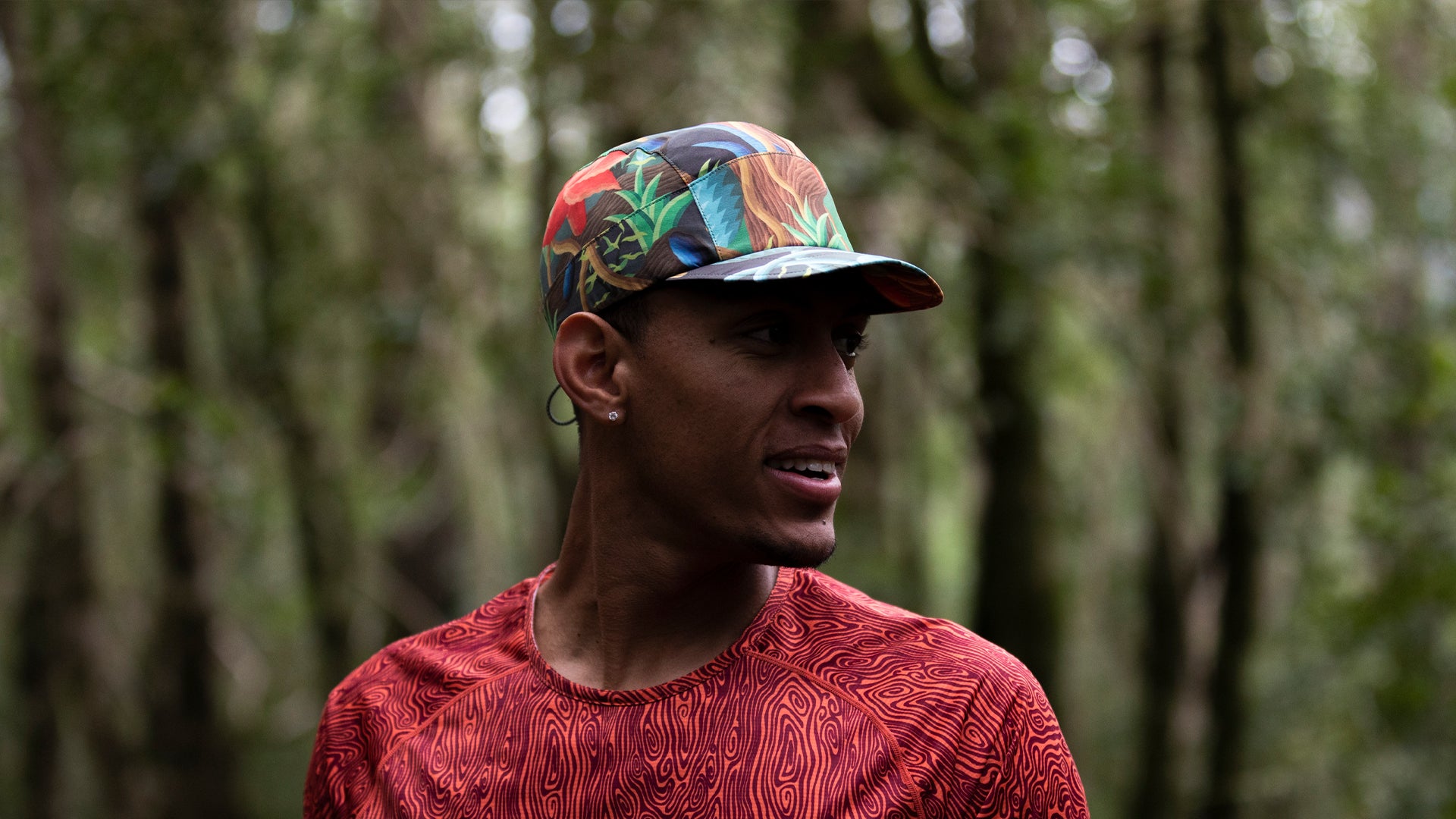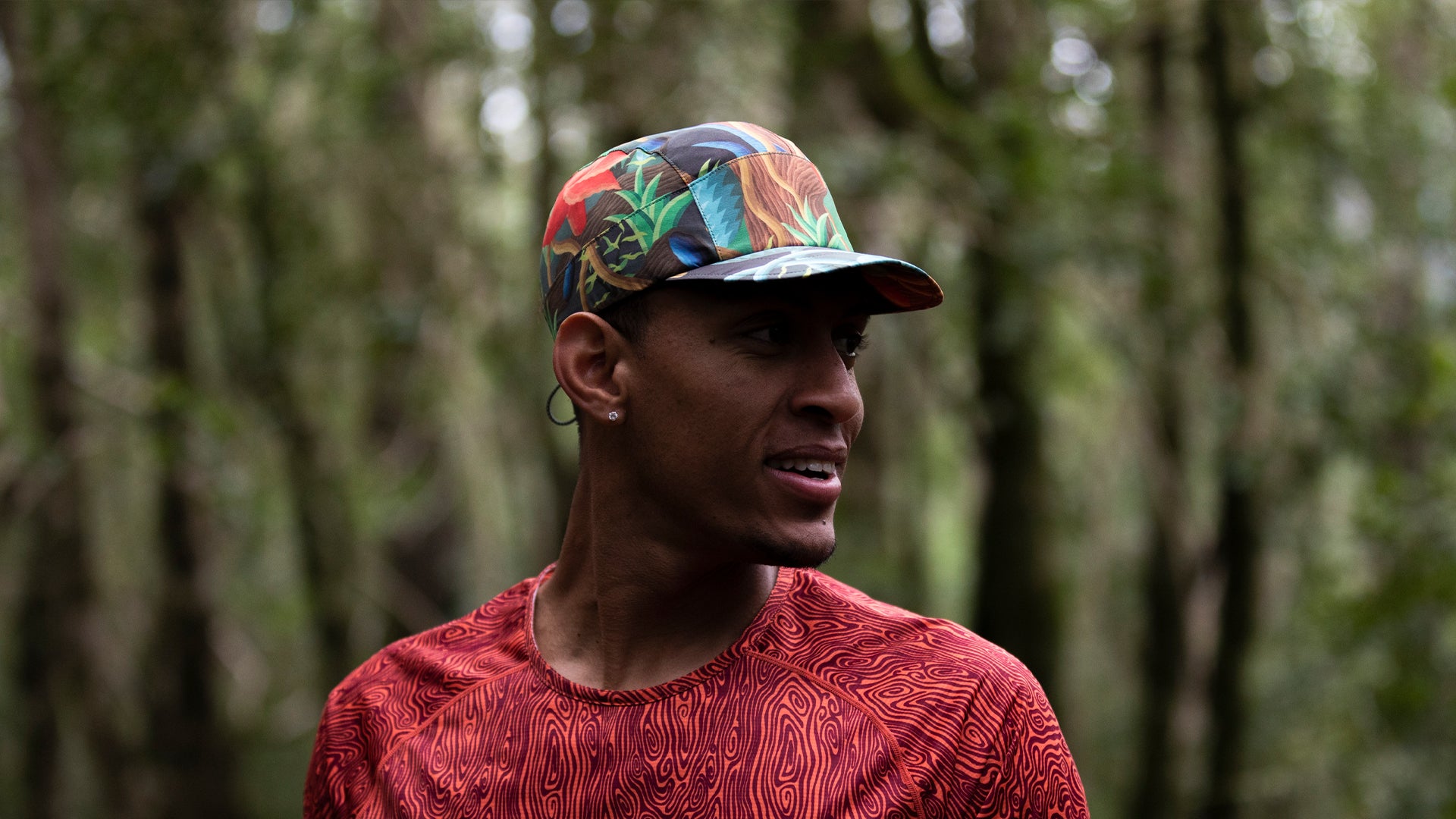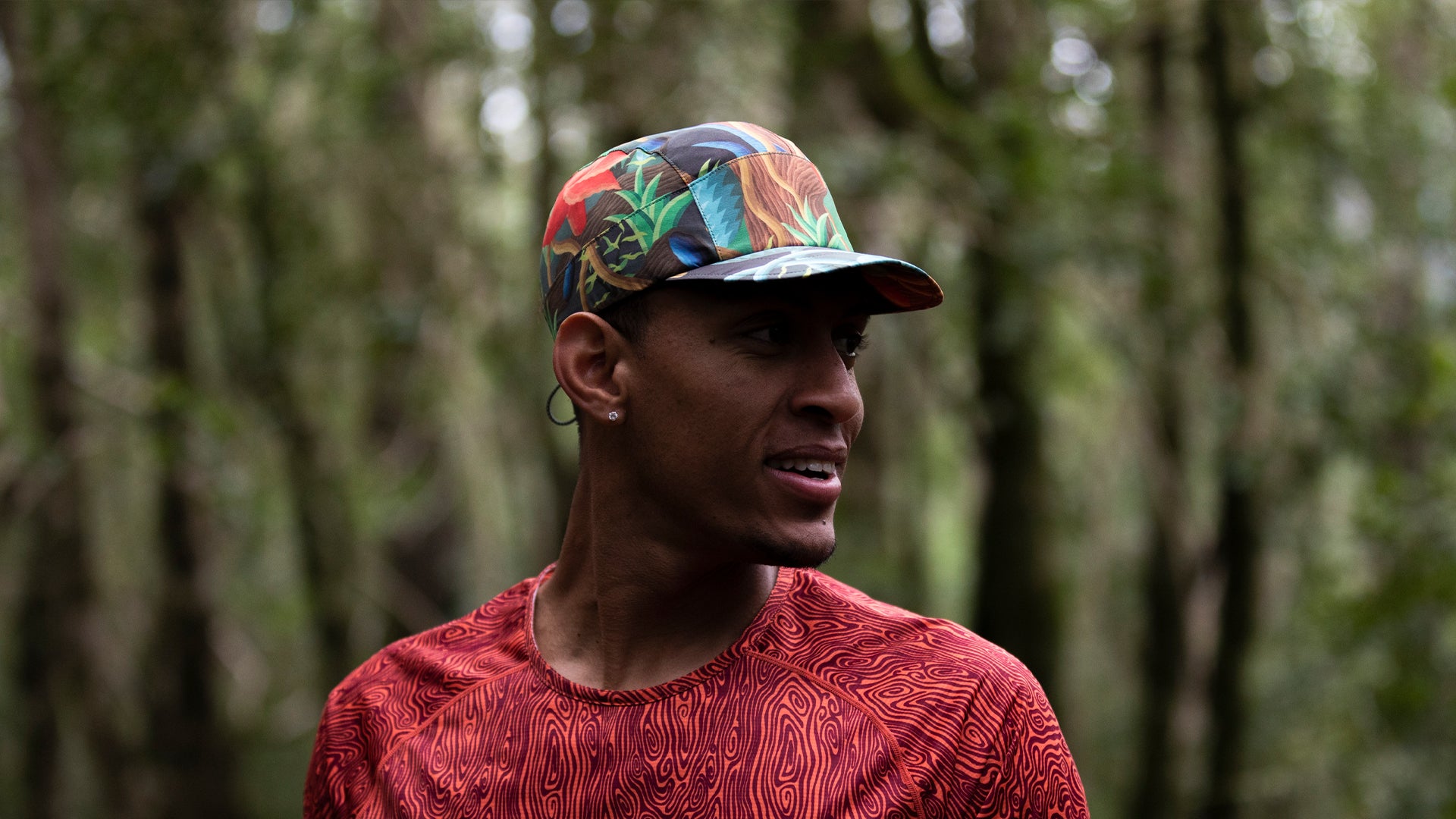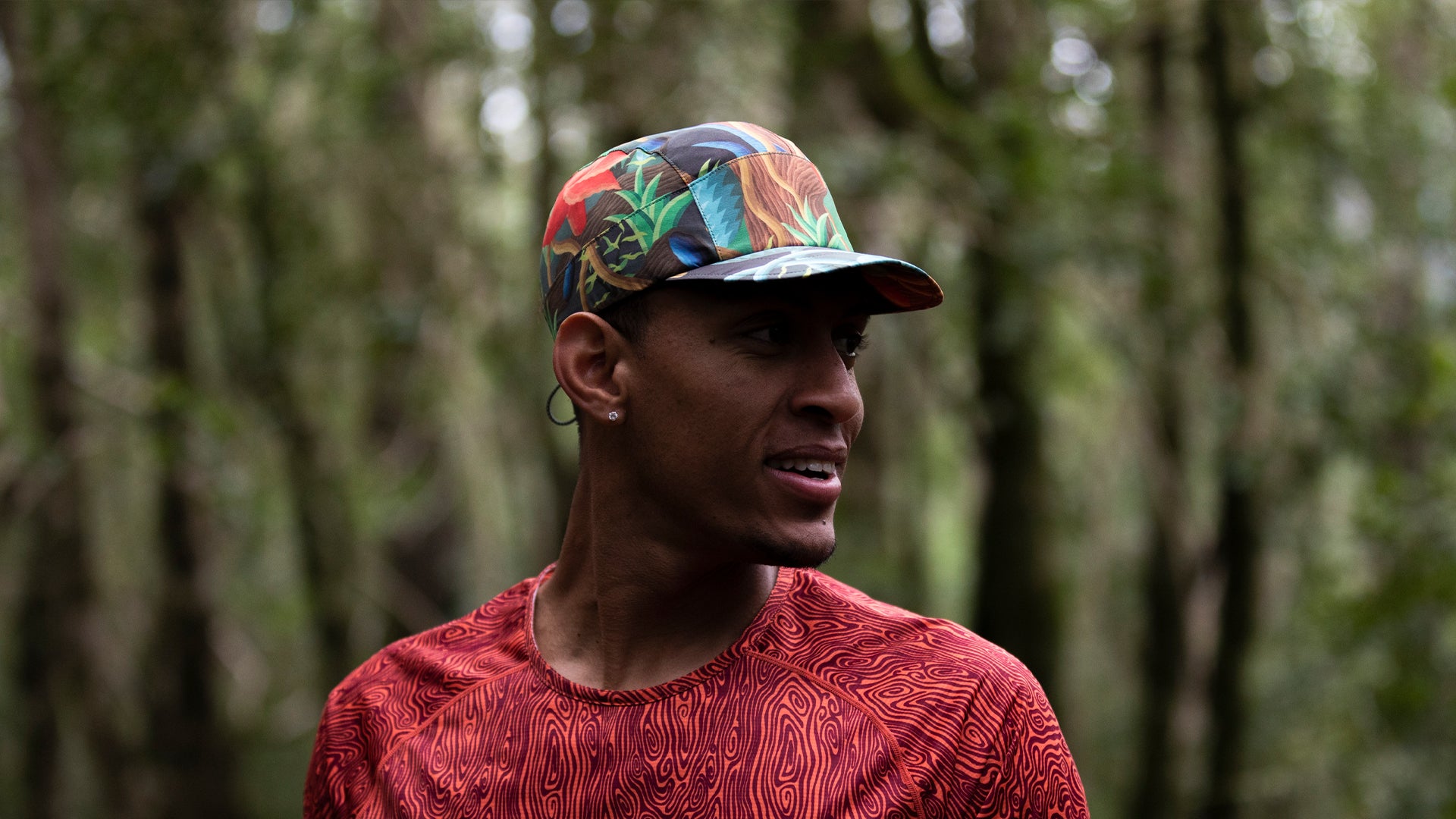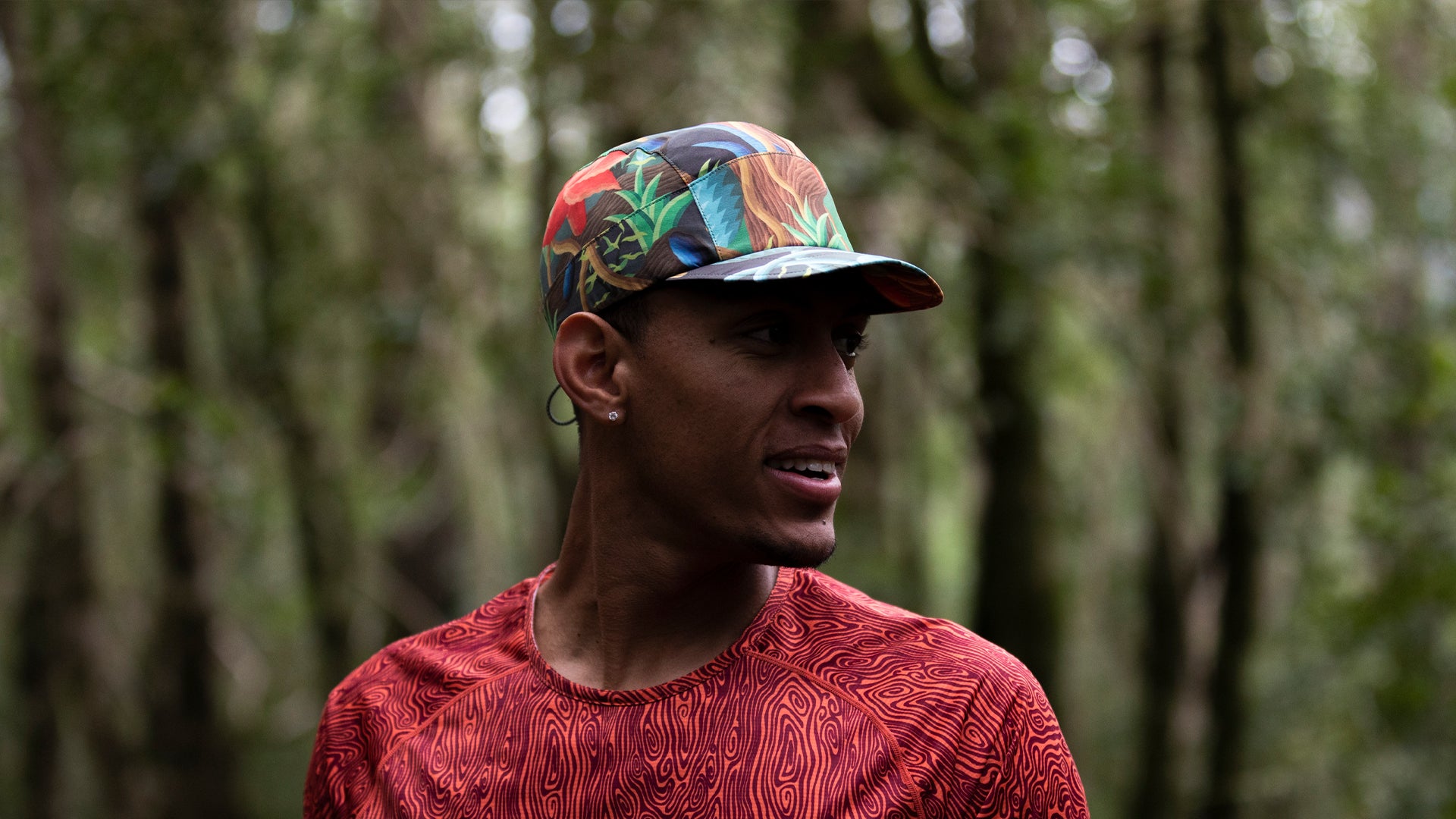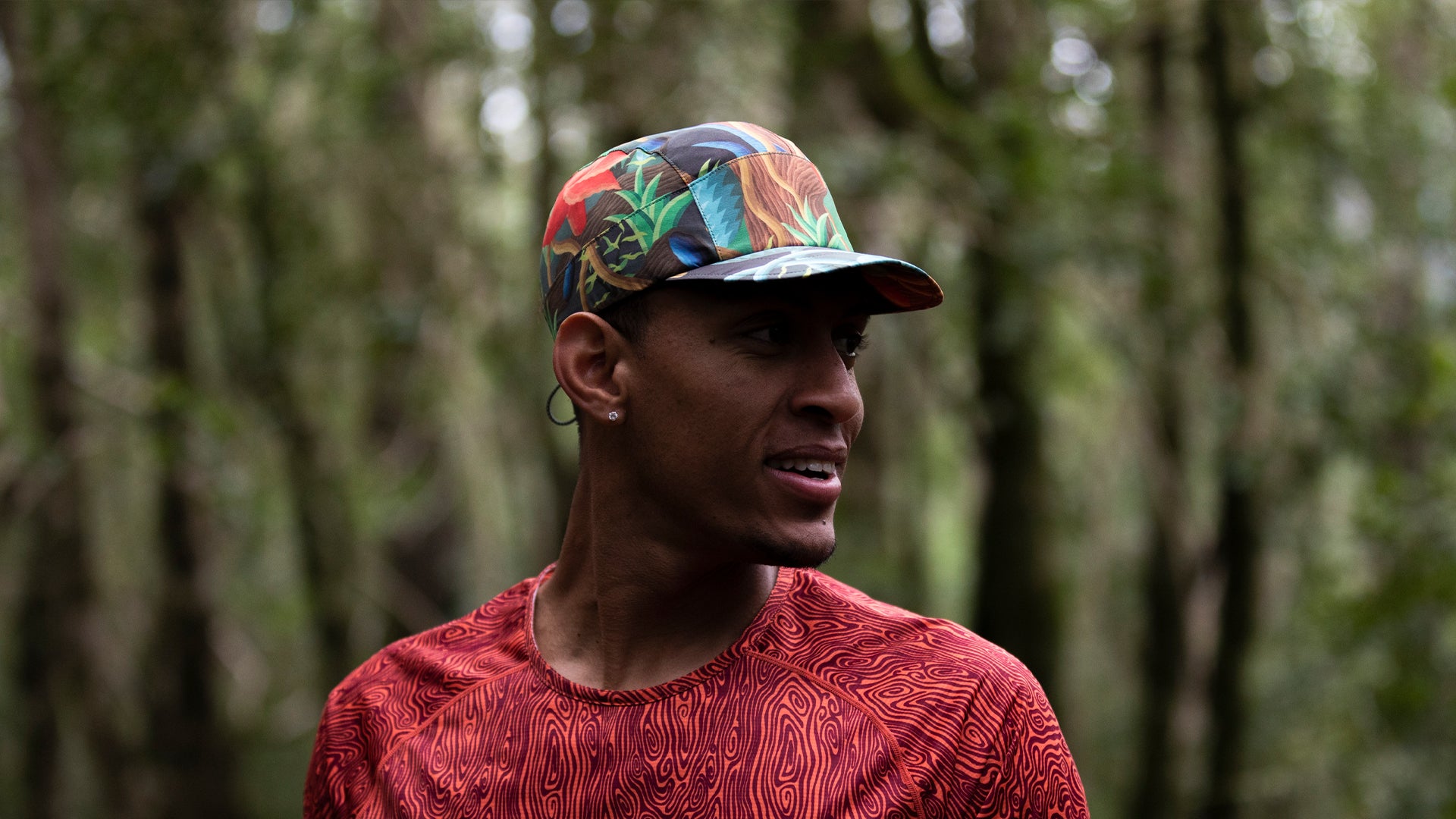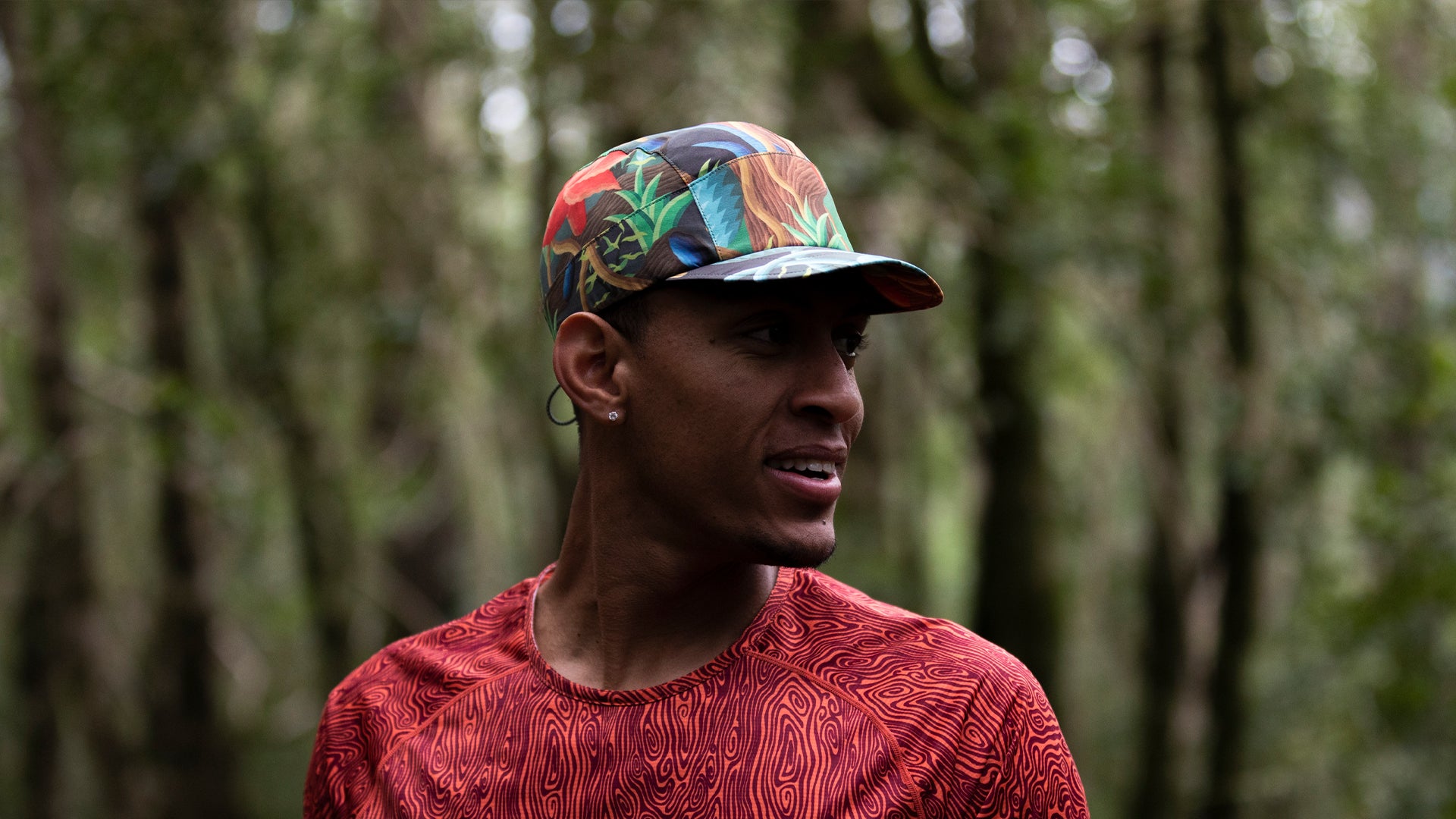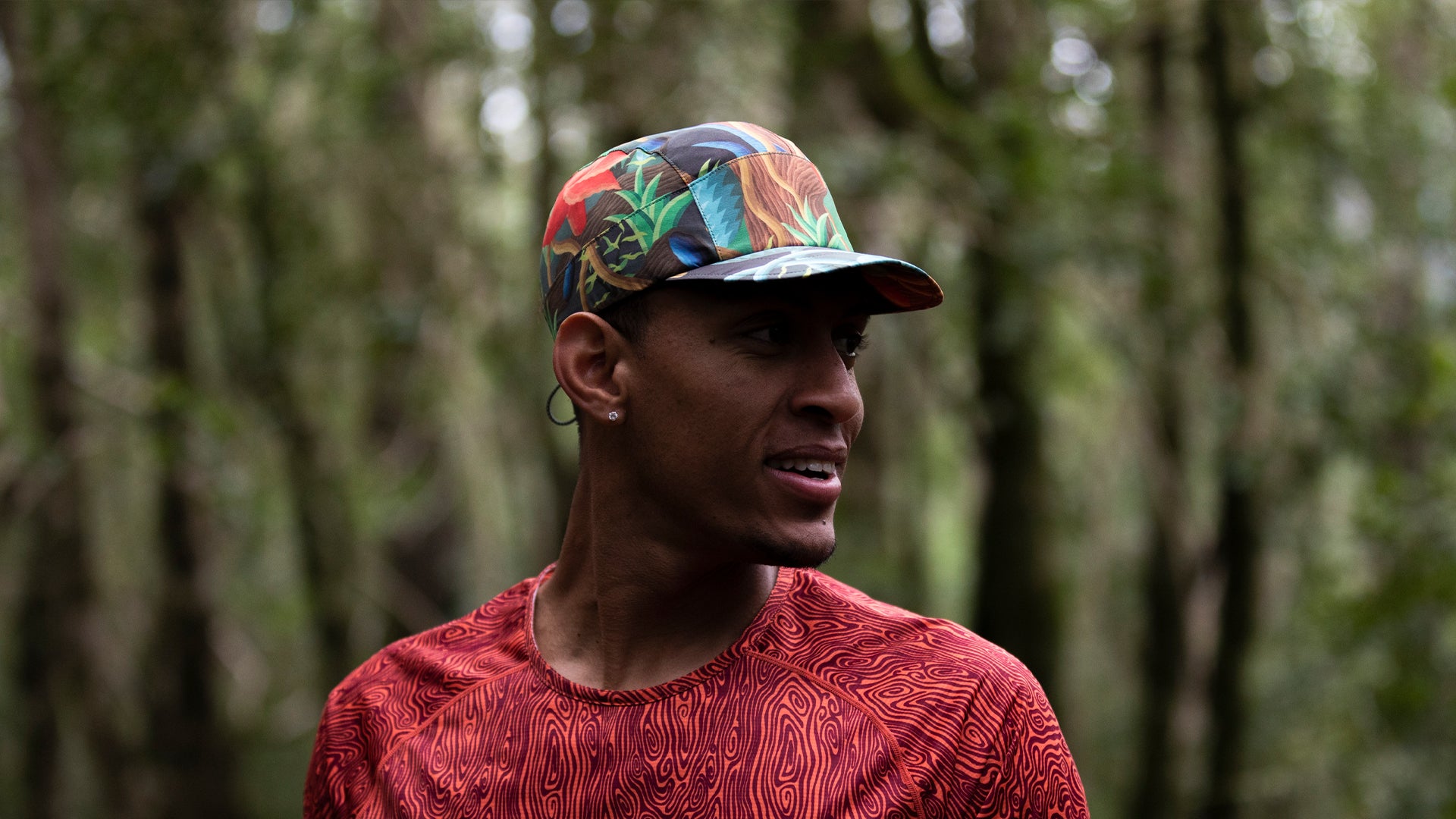 features
Weightless feel
Hyperlight AFO stretch woven fabric for a barely-there-feeling hat
Cool + dry comfort
Fast dry time, high breathability + excellent sweat wicking for cool comfort
Low-profile sport fit
Streamlined design provides optimal protection with an aerodynamic fit
Crushable foam brim
Lightweight, pliable foam brim is built to be scrunched up + tossed around while retaining its shape when worn
Flip it up
The pliable foam brim can be securely flipped up when not needing to shield from the sun
Minimal bungee strap
Adjustable reflective bungee cord with a rubber toggle ensure a lightweight, adaptable fit
Stay seen
Janji signature reflective logo on back + reflective bungee cord adds visibility in low light
materials + specs
AFO
88% recycled polyester, 12% elastane


Hat made in Taiwan

Weight
29g / 1oz
sustainability
Our AFO fabric is composed of 88% recycled polyester. We use high-grade recycled polyester made from 100% post-consumer recycled plastic like rPET (commonly found in single-use bottles and containers) to reduce the impact of our apparel without compromising on performance, durability or comfort.

AFO fabric is also bluesign® certified meaning it is free from harmful chemicals and is fabricated in a way that meets a high environmental standard.
Learn more about our sustainable initiatives
 

here.
Gallery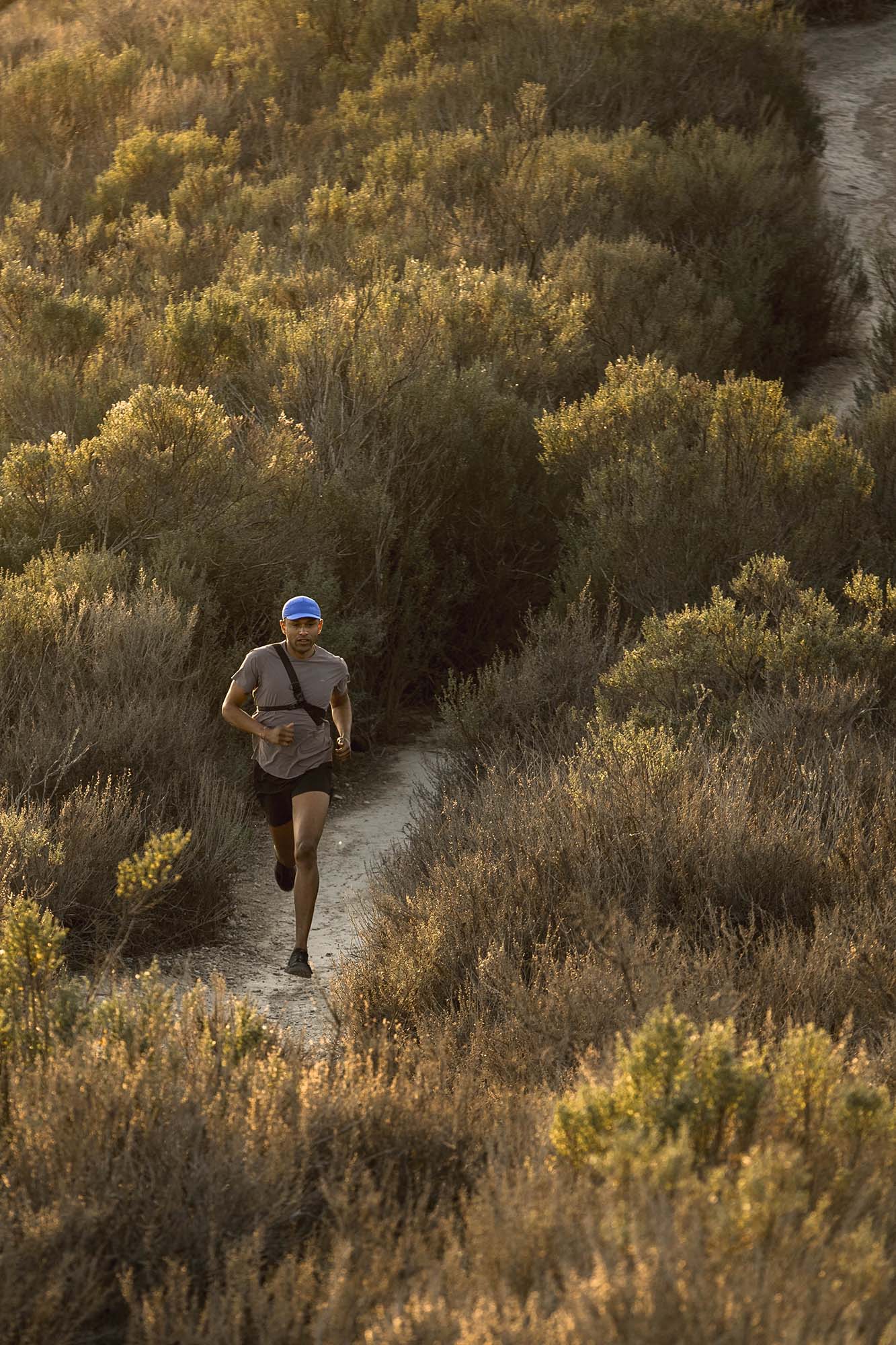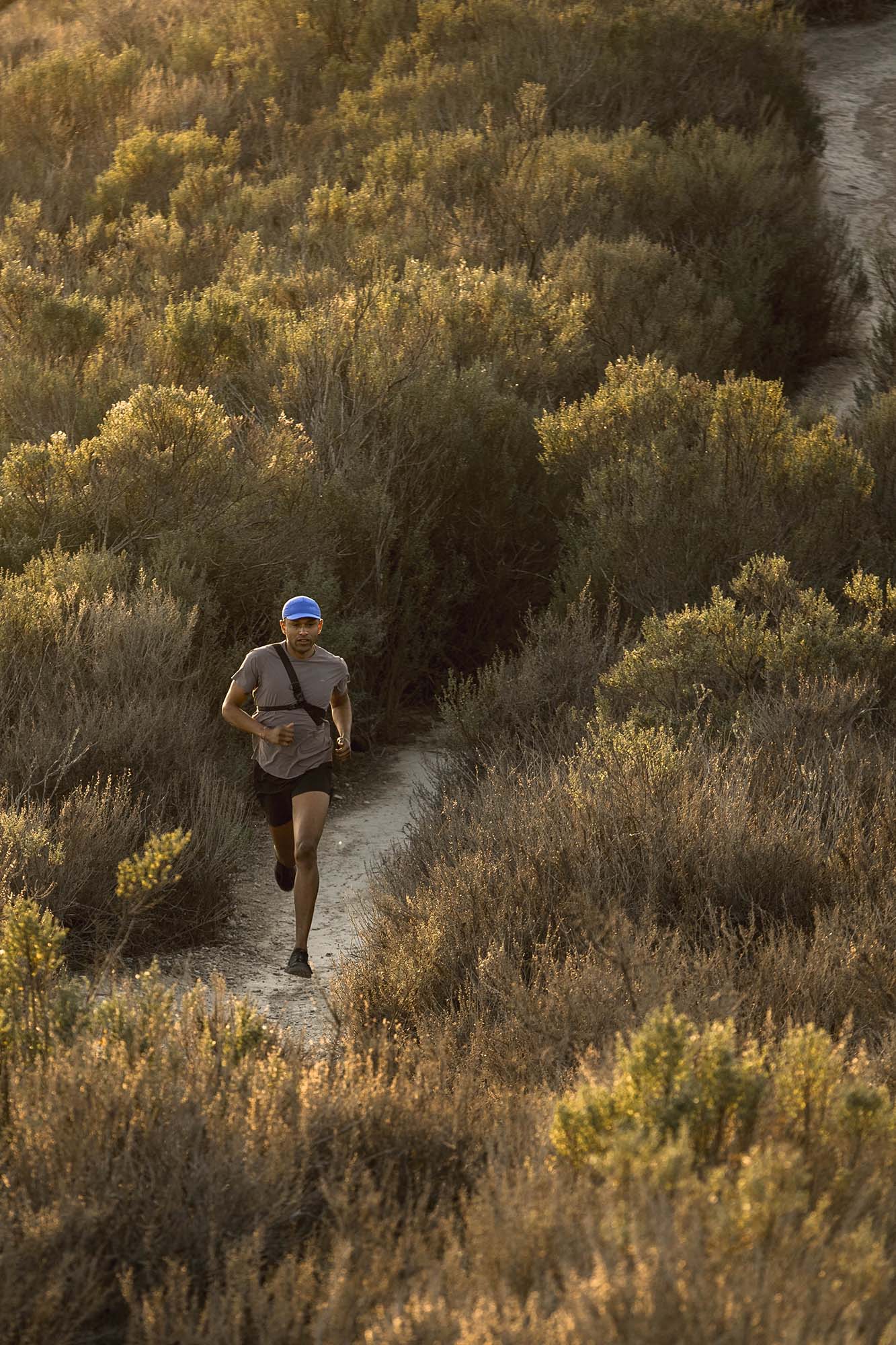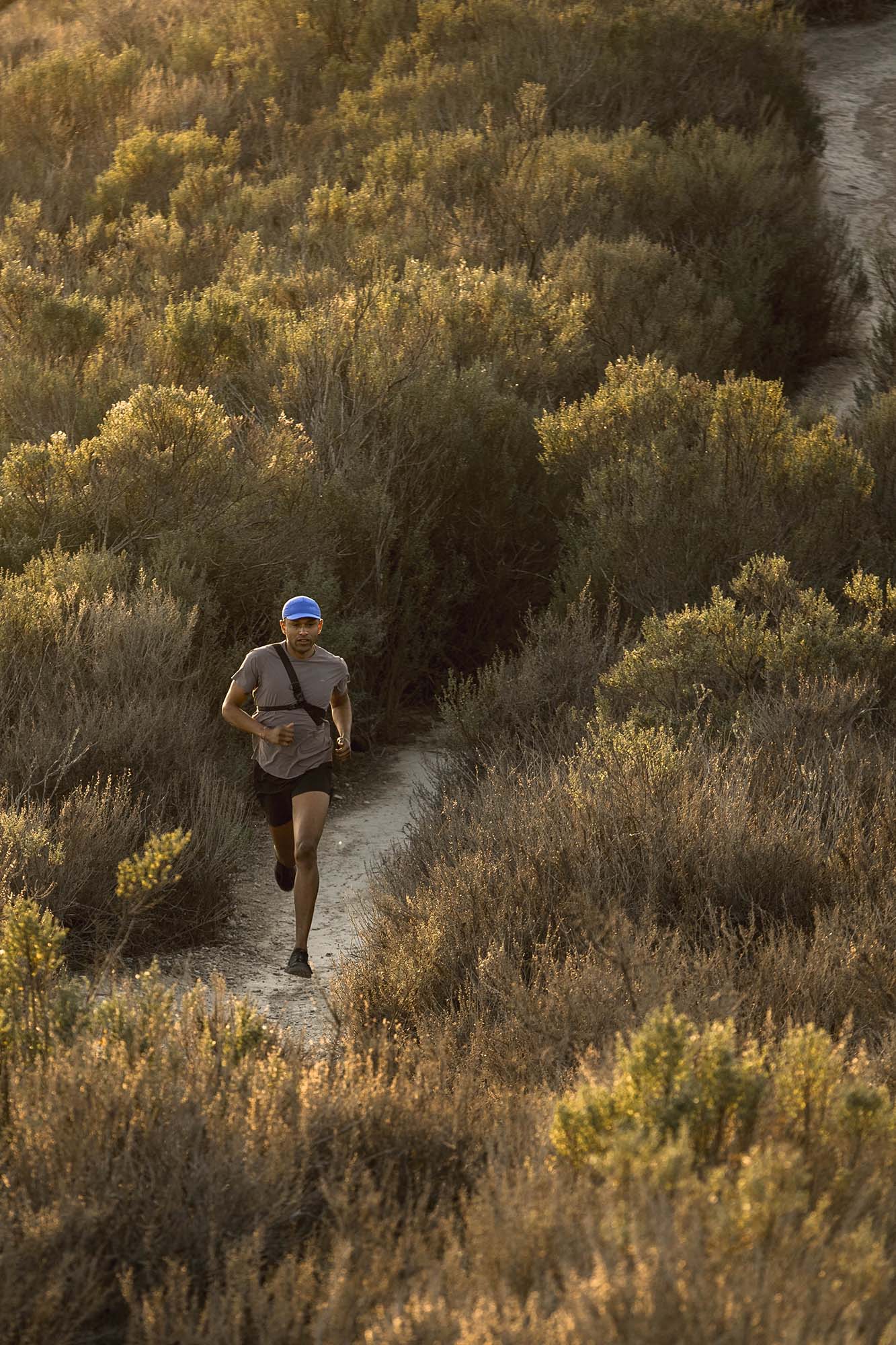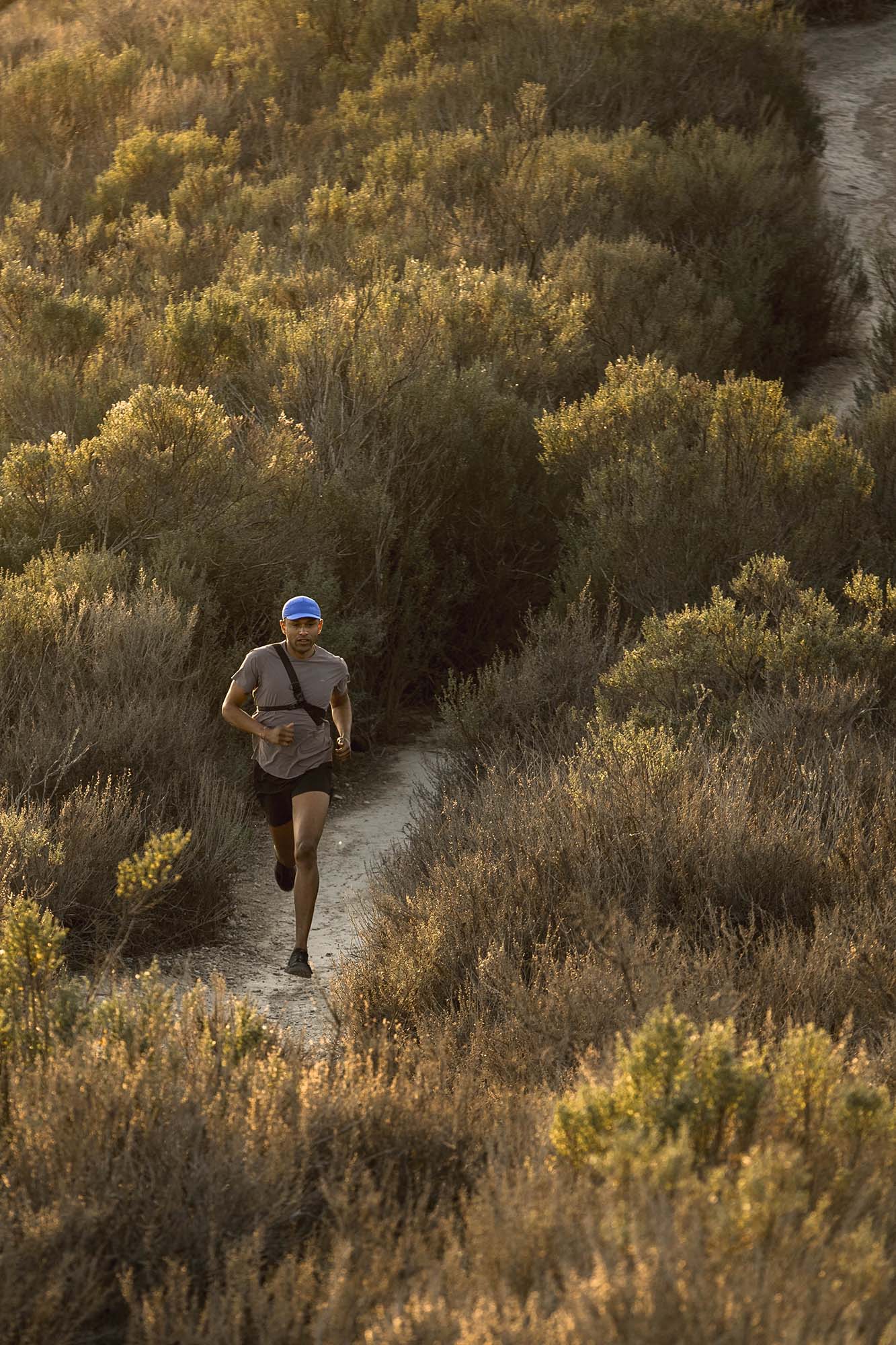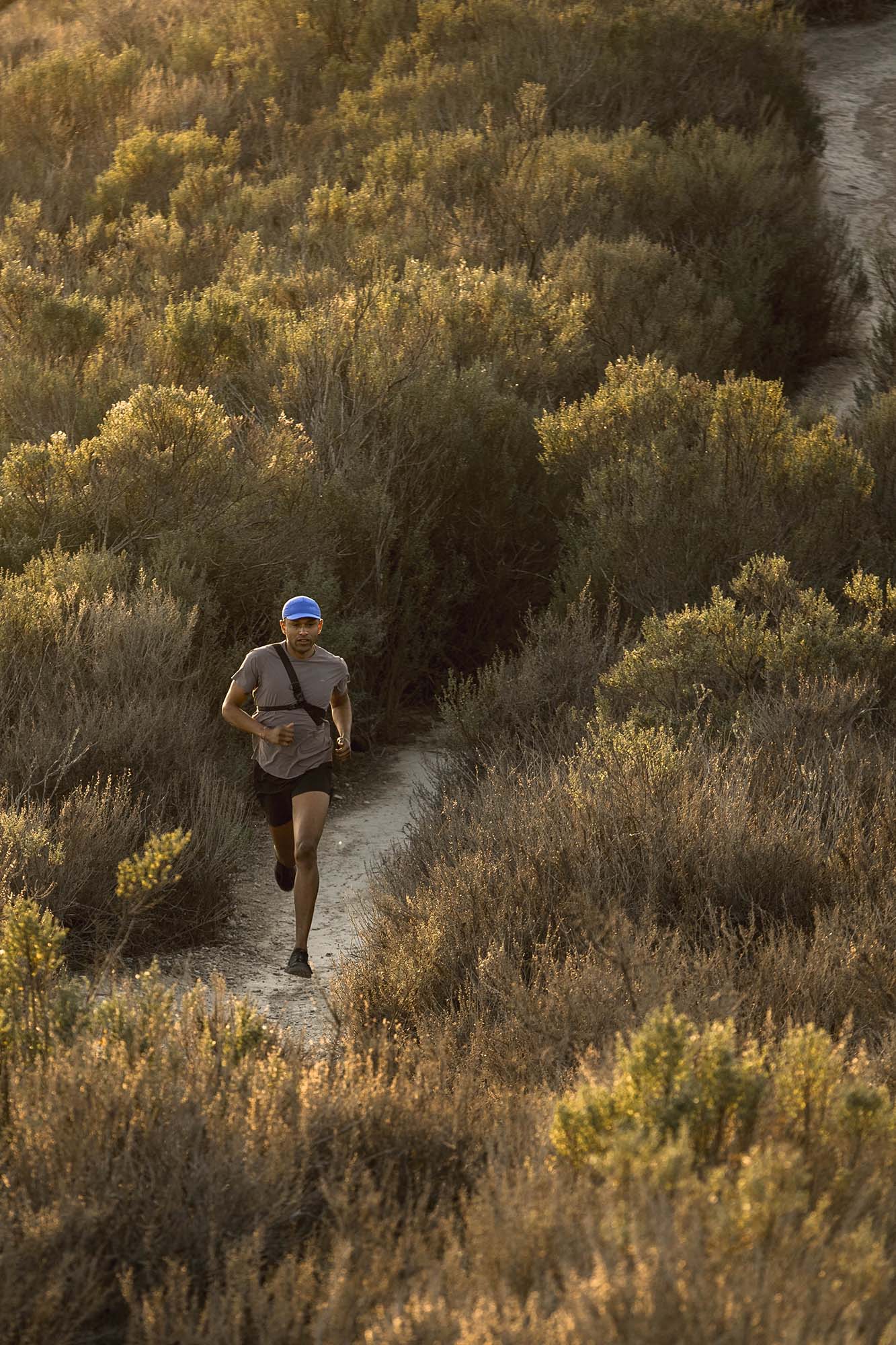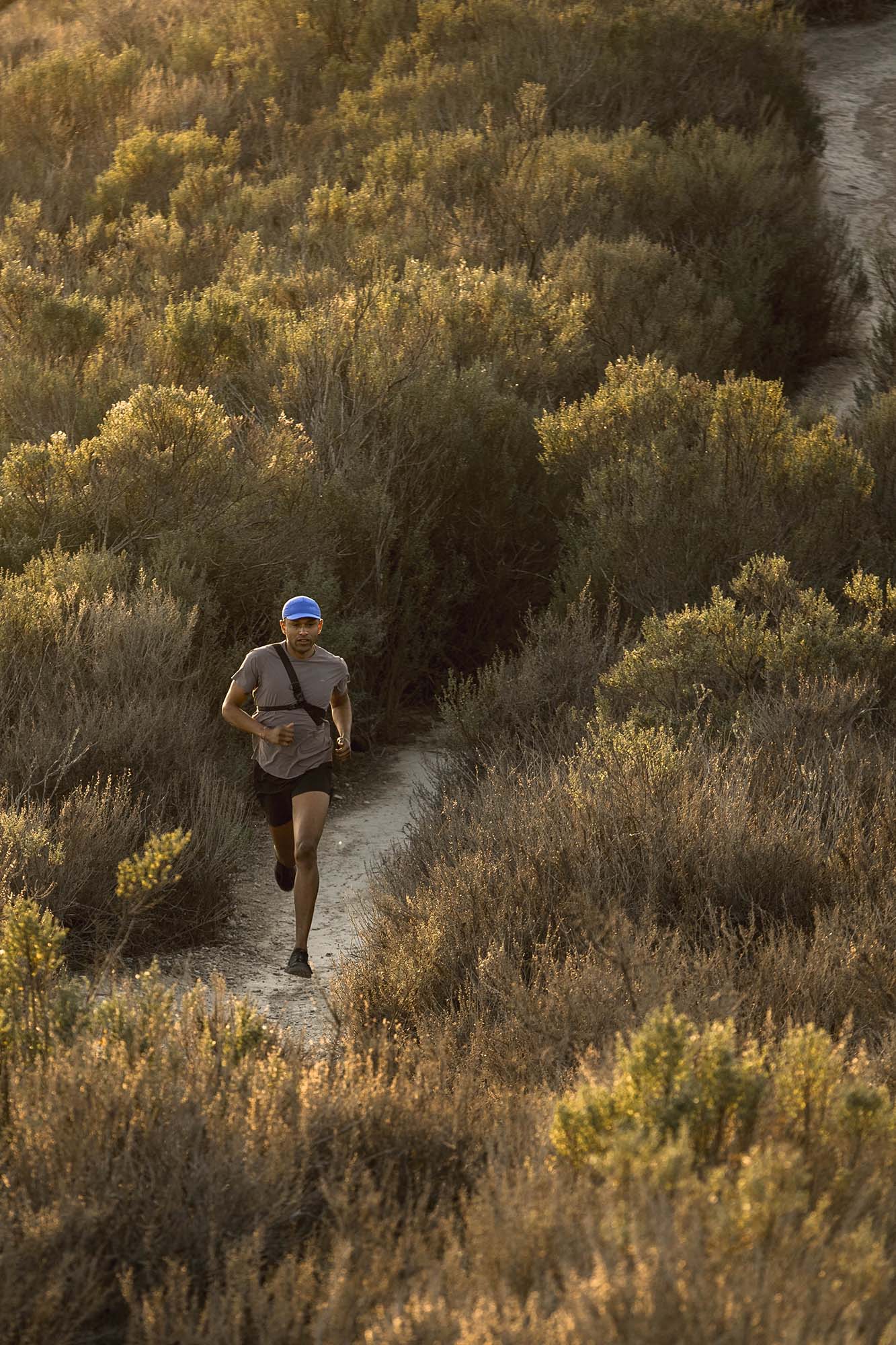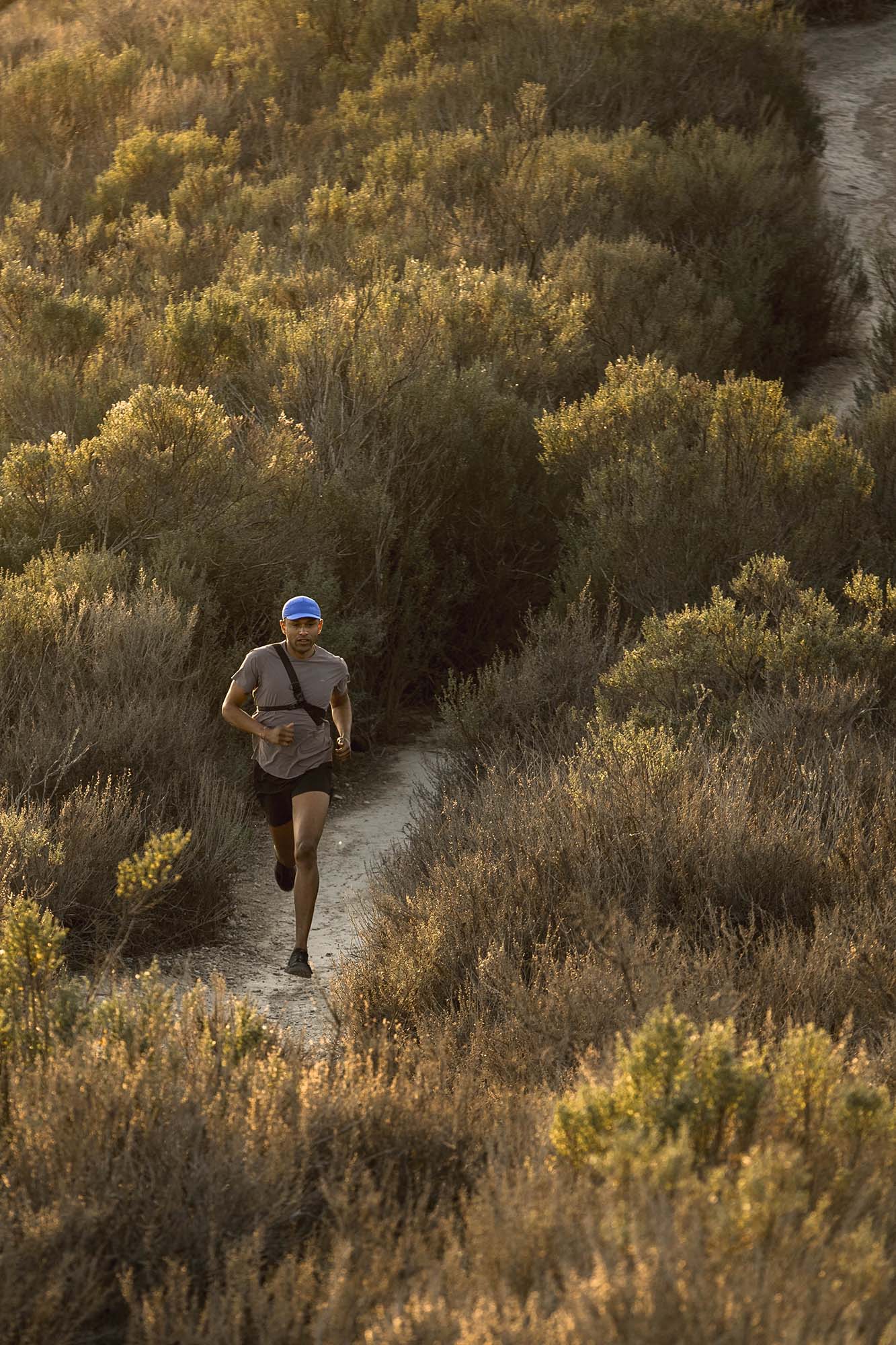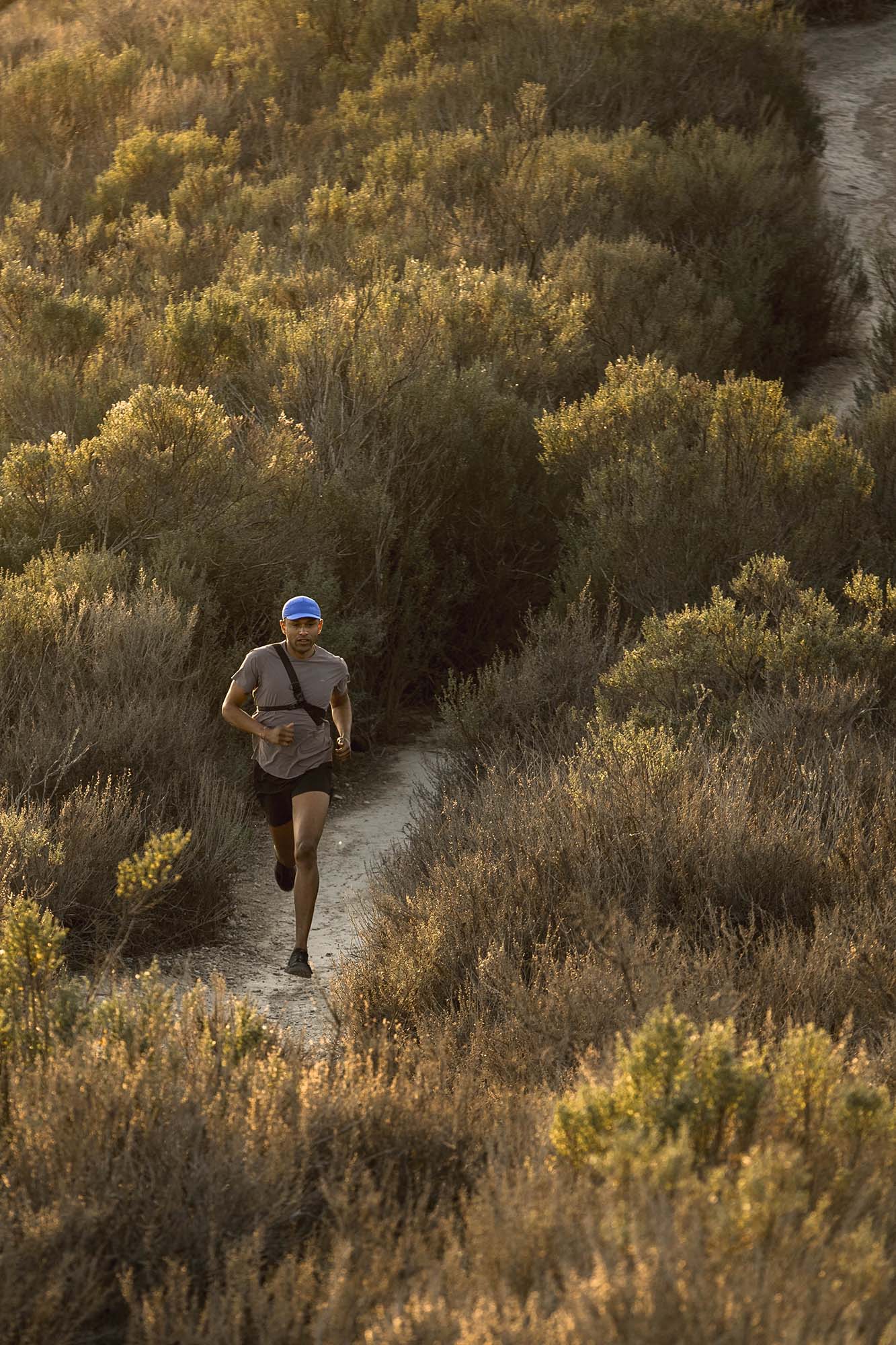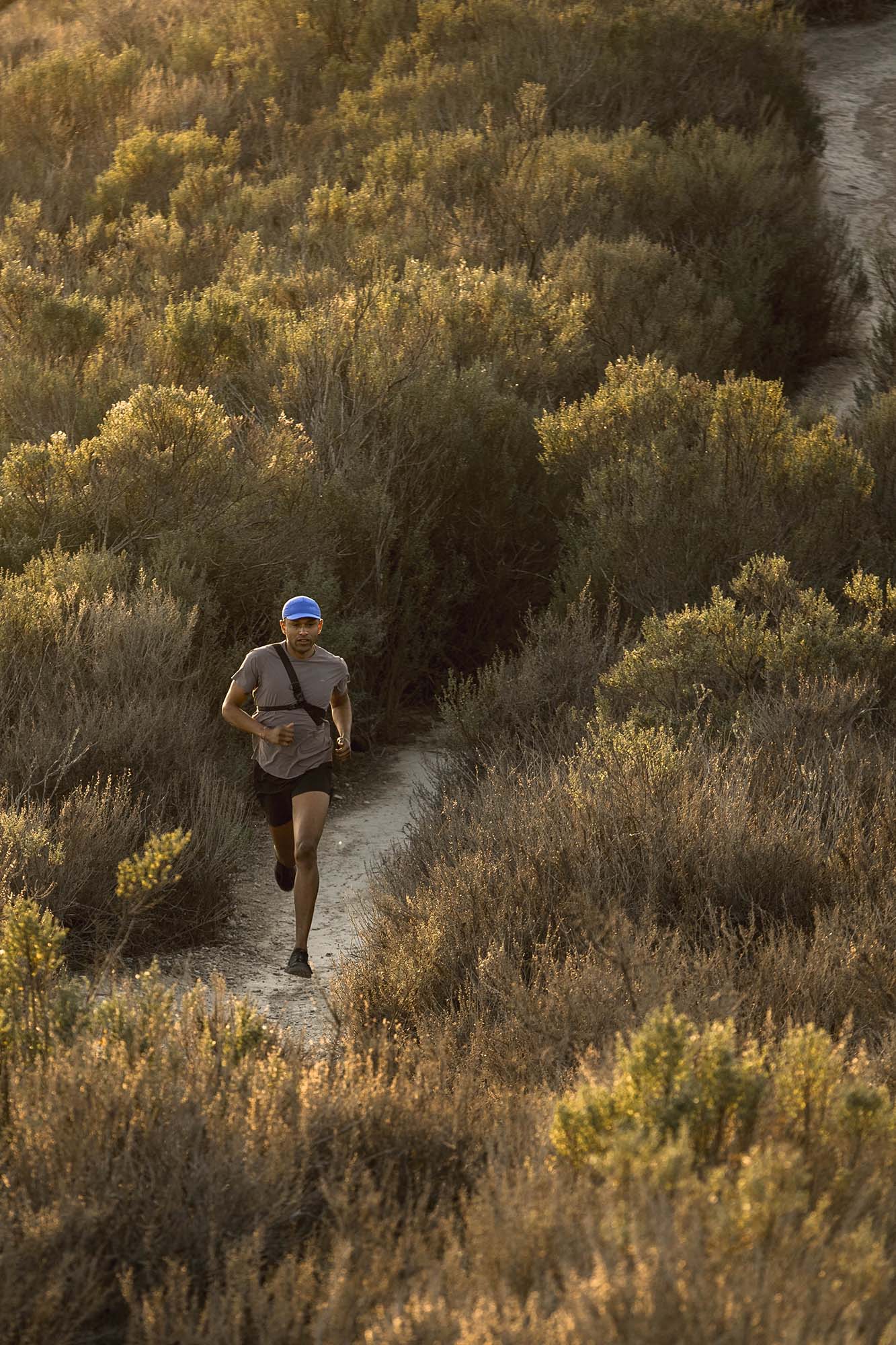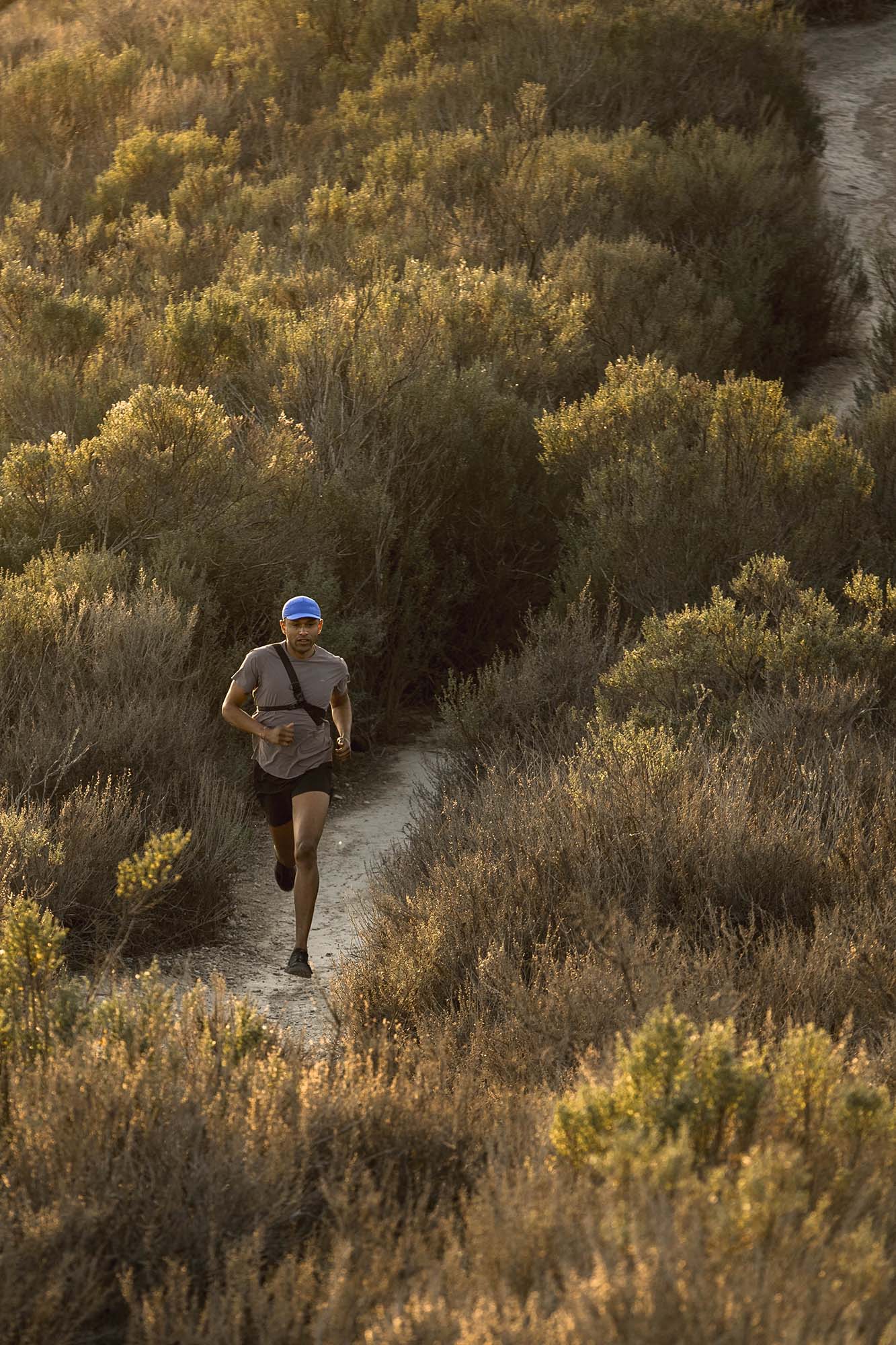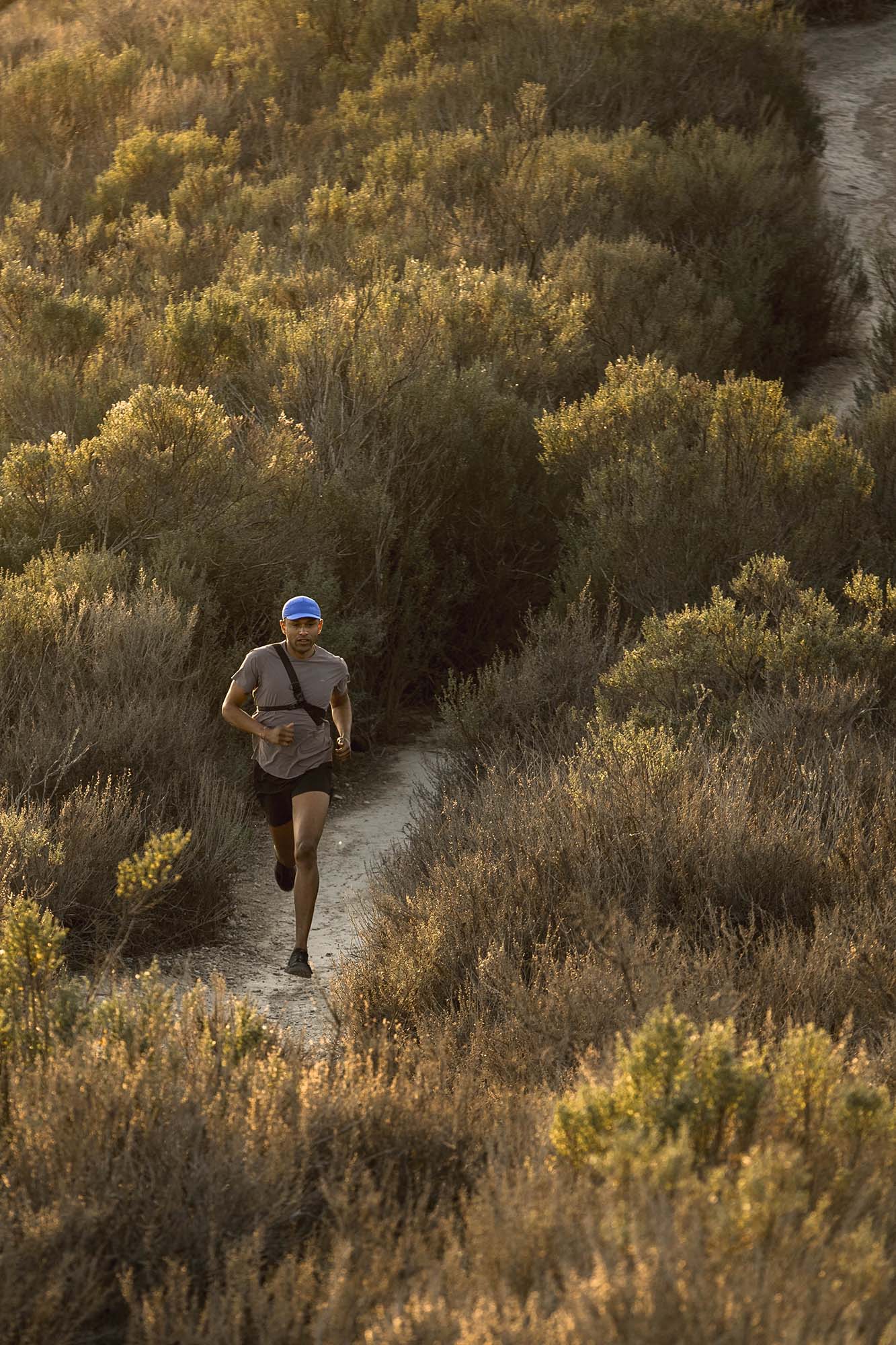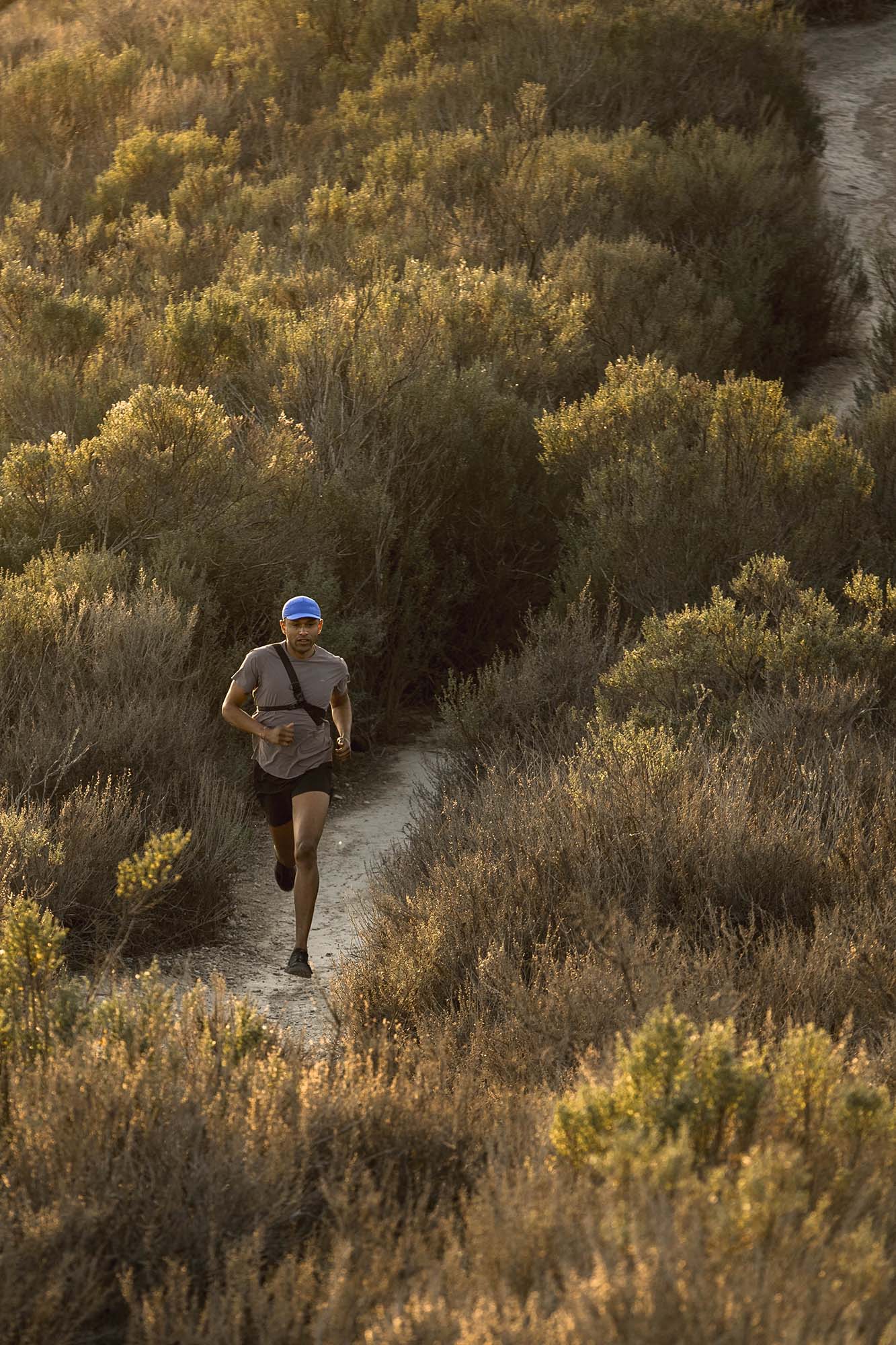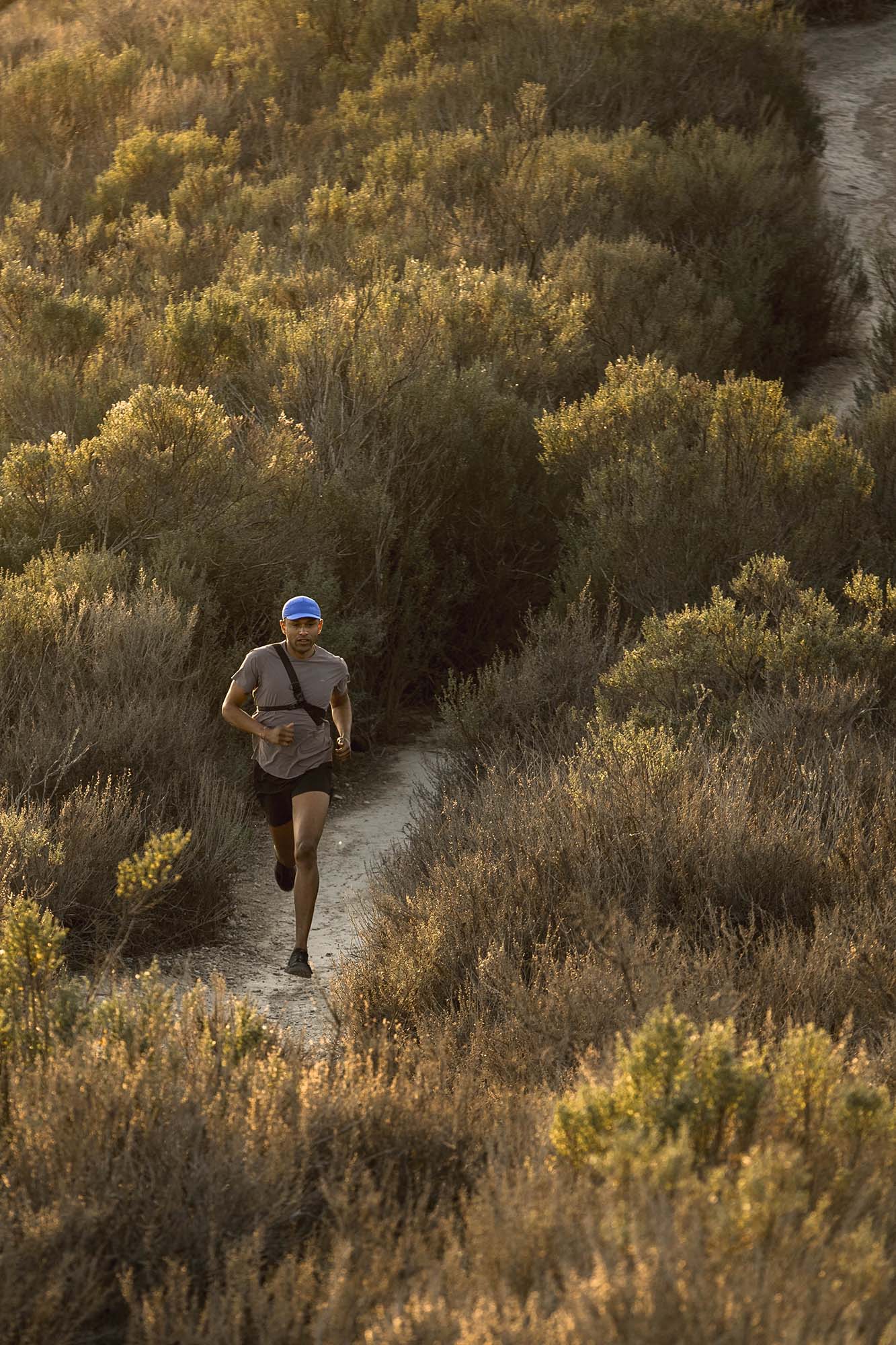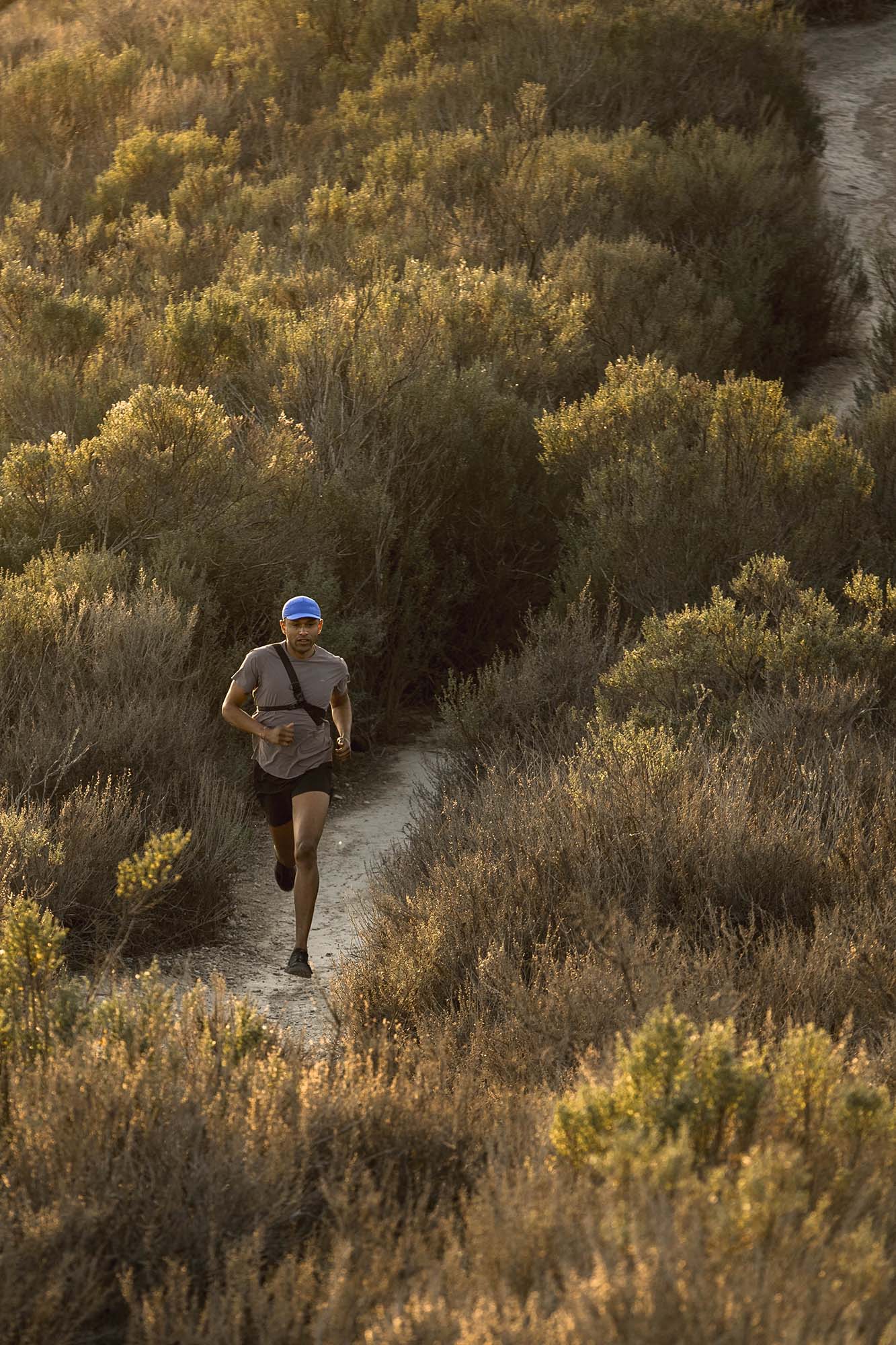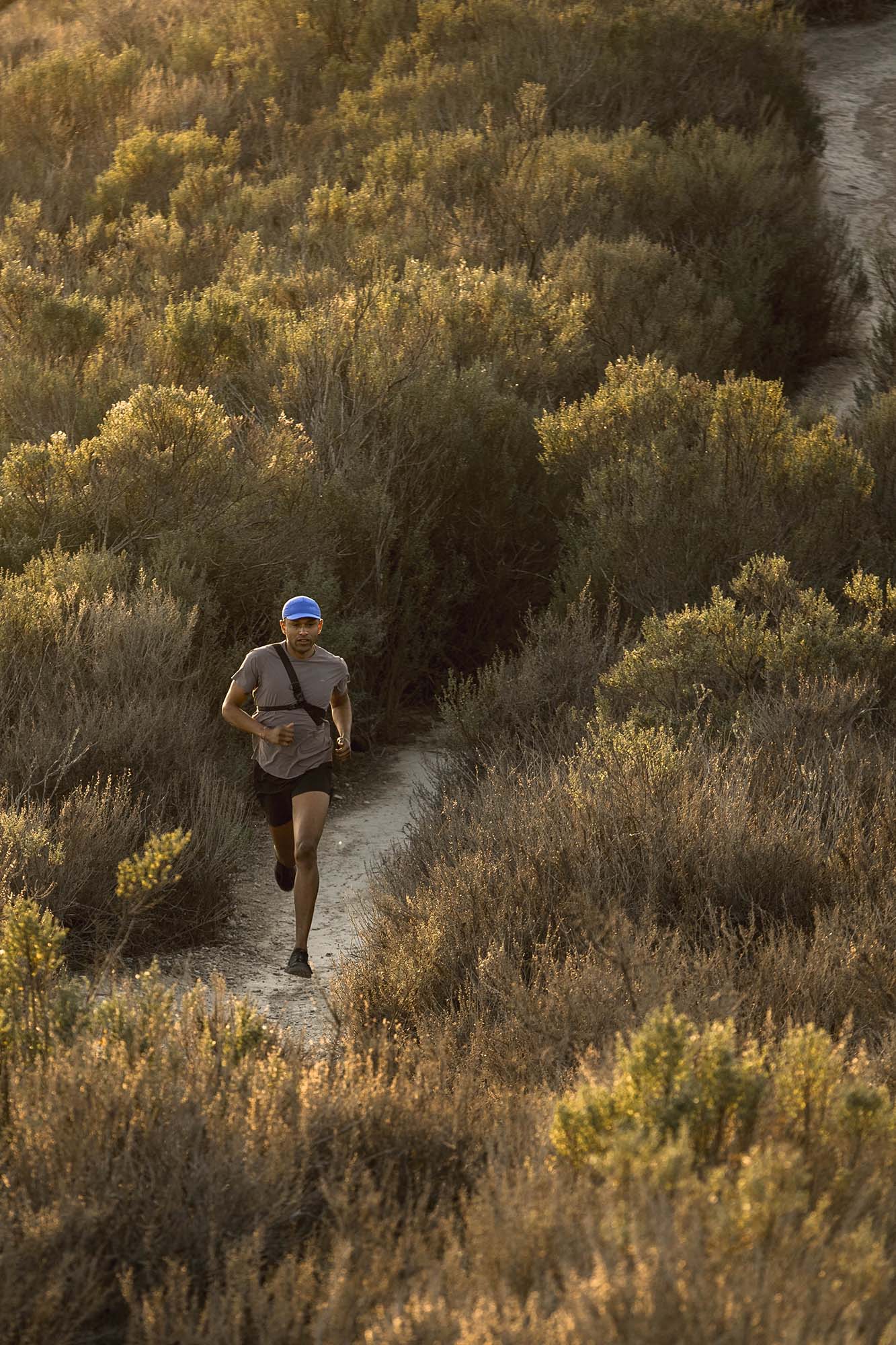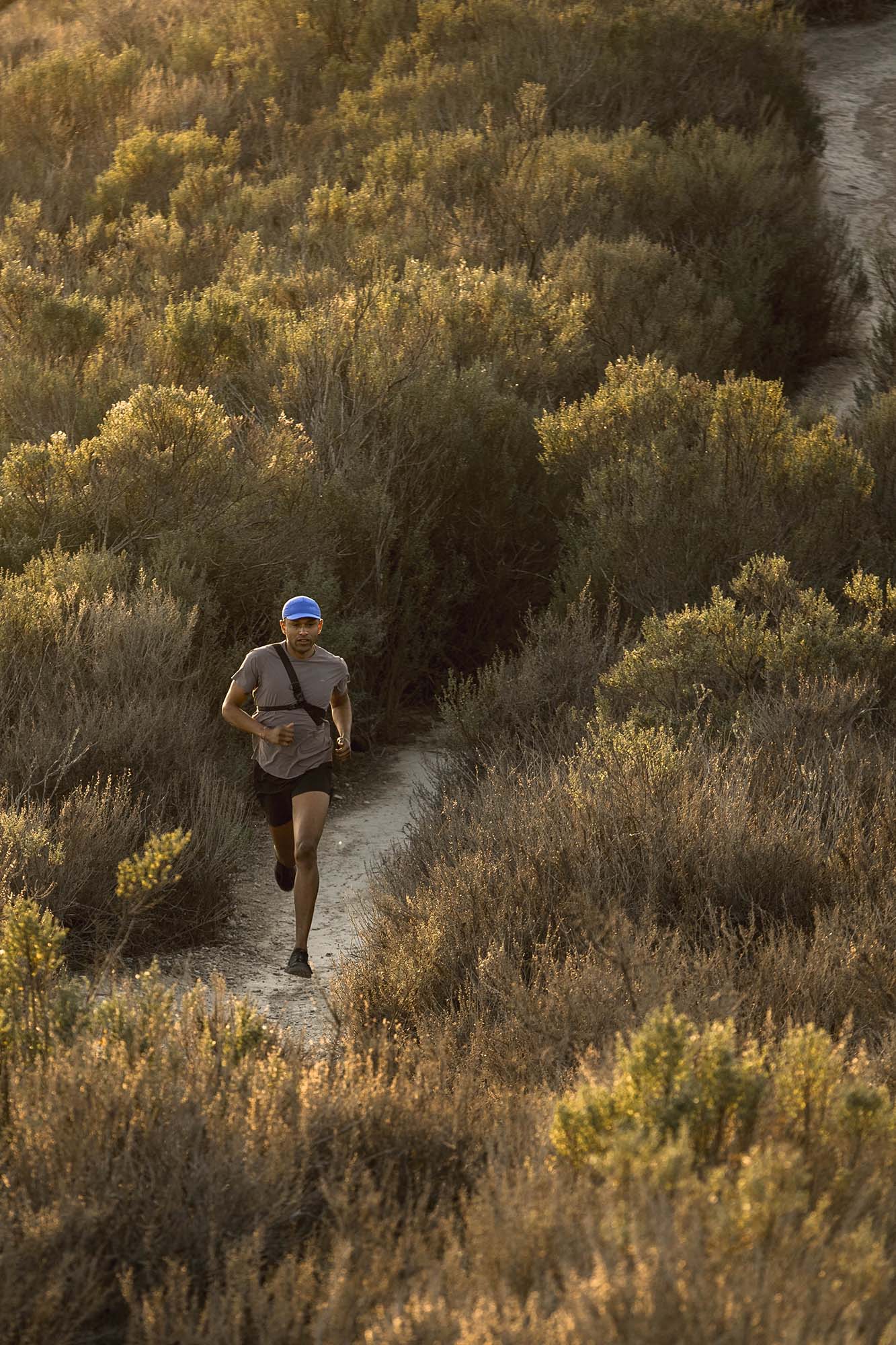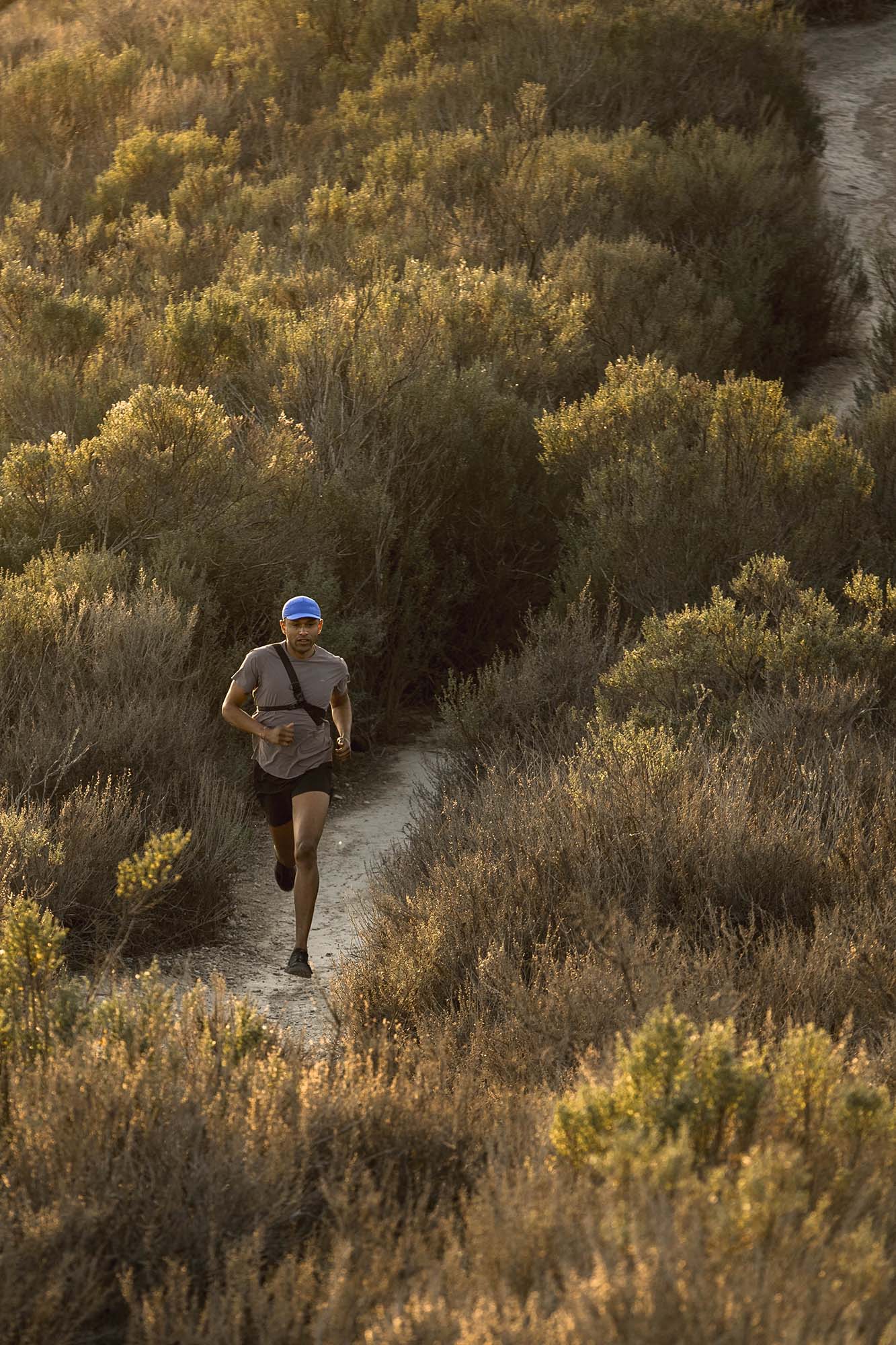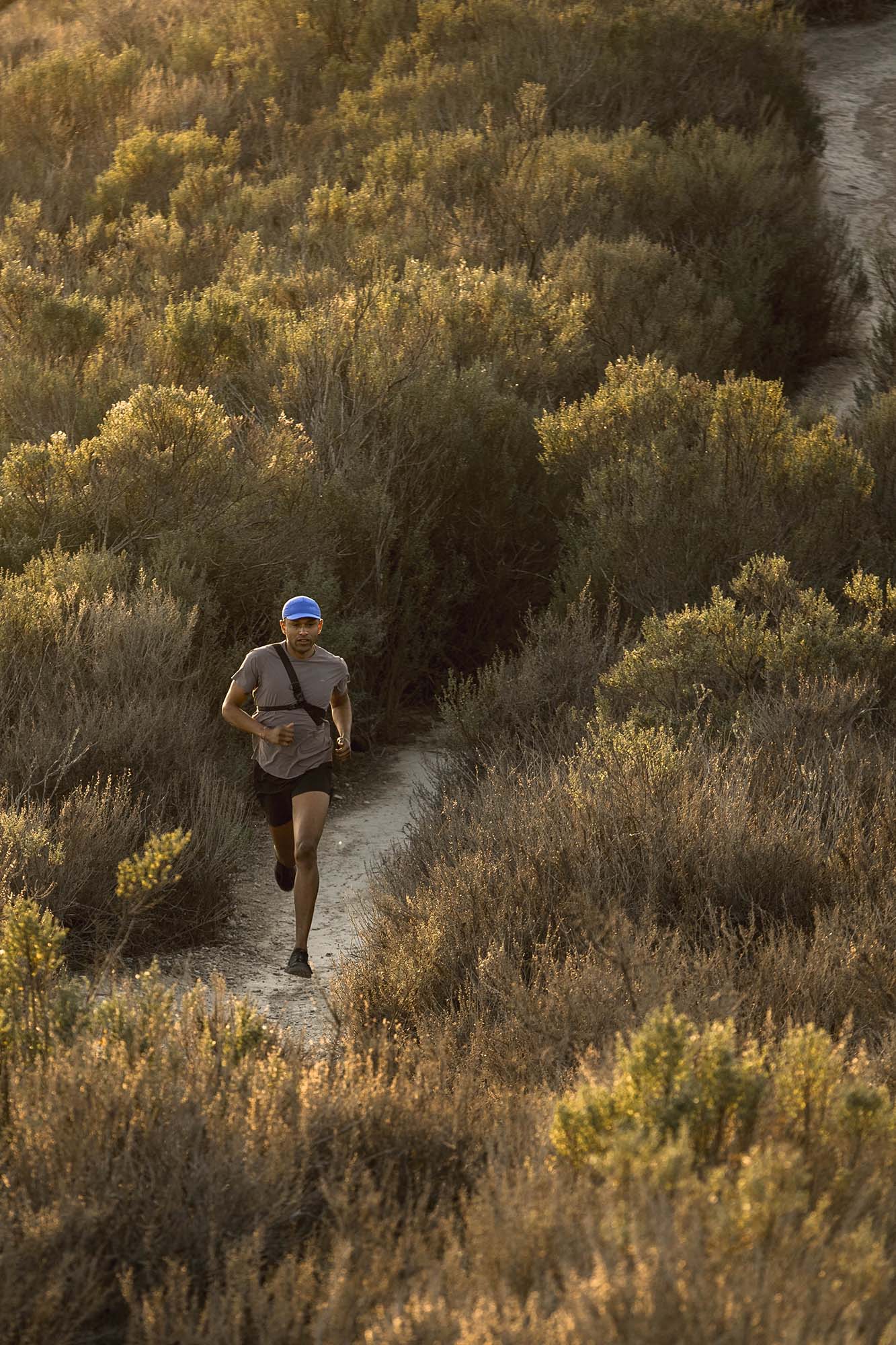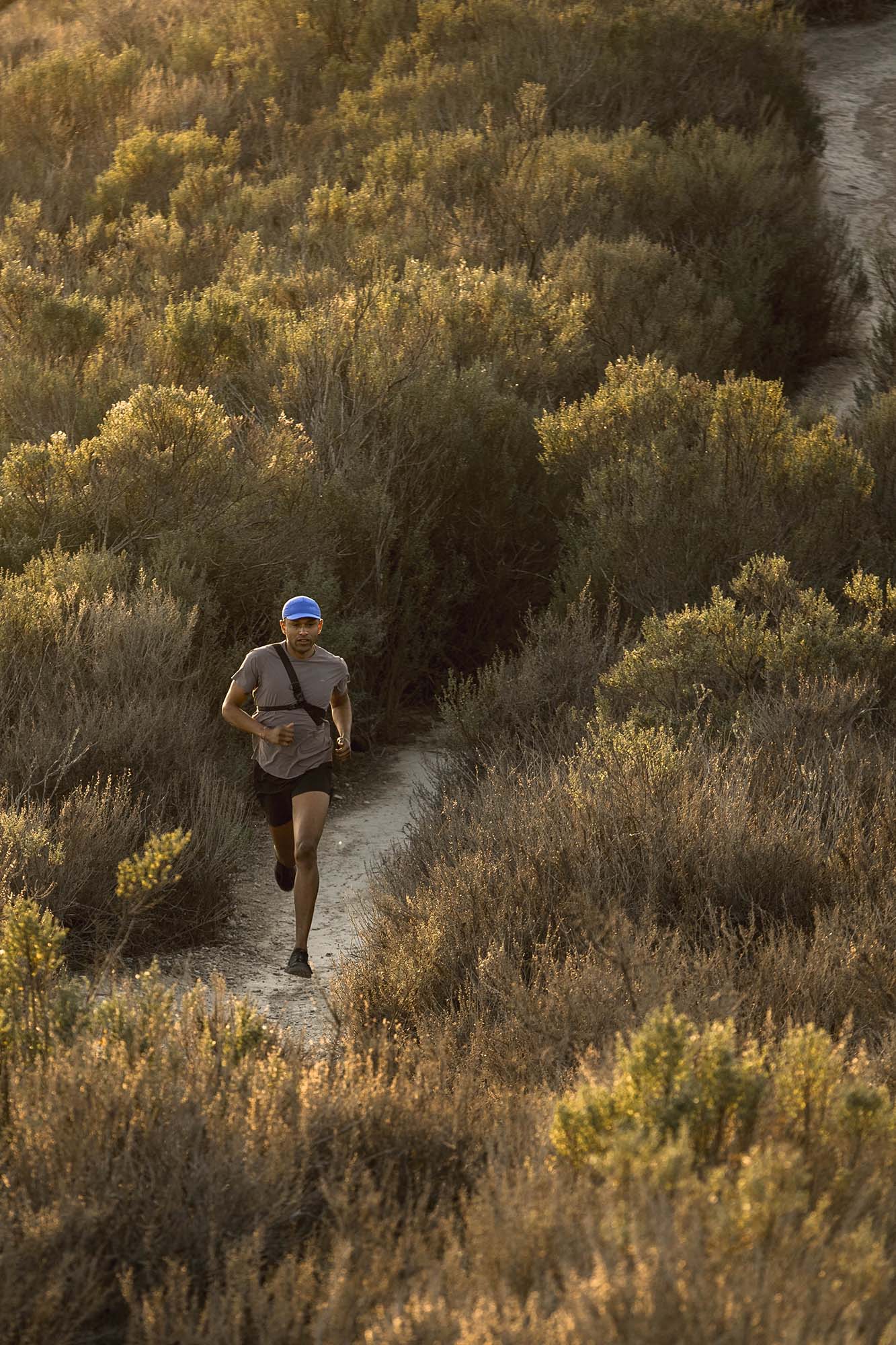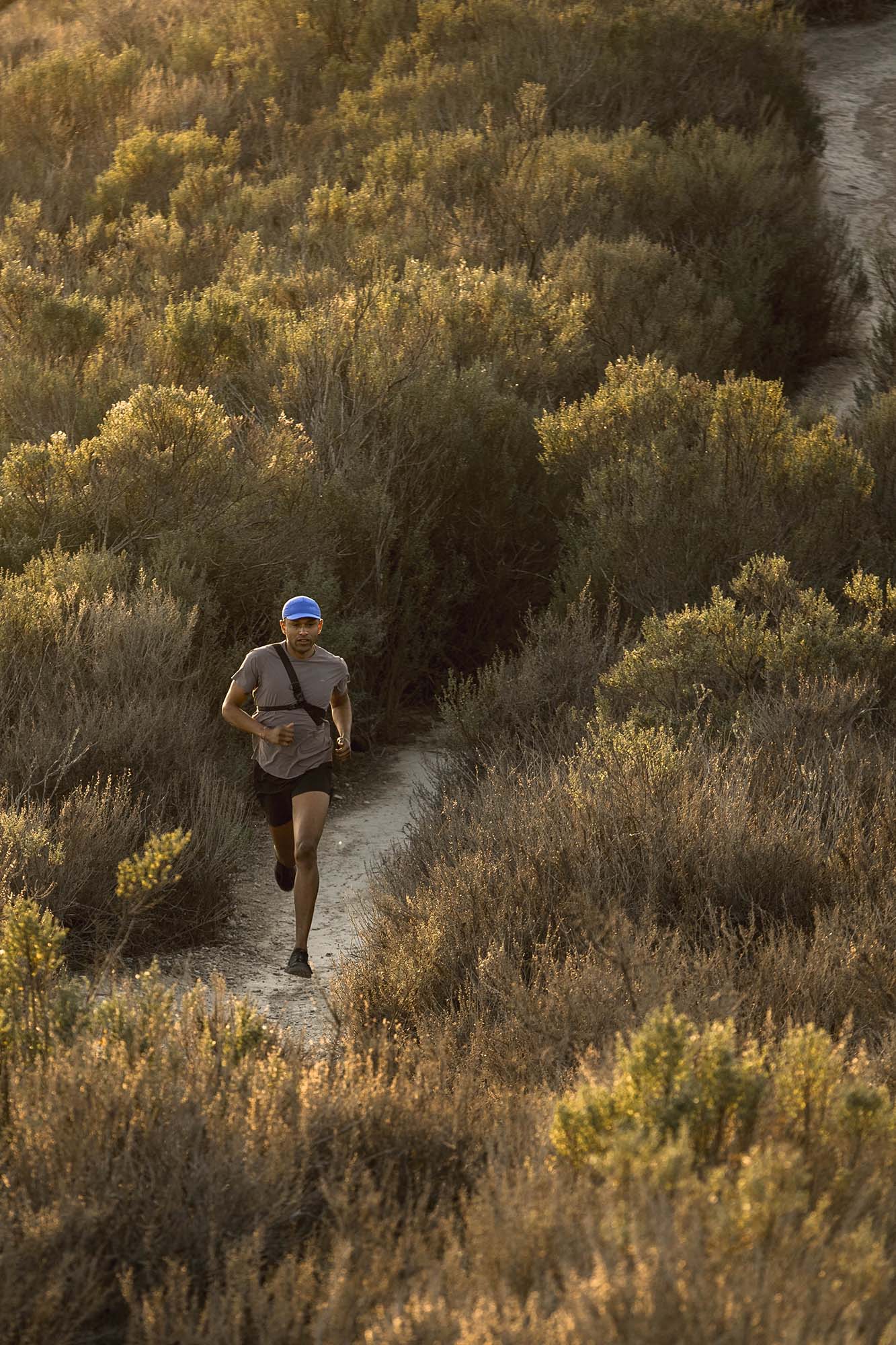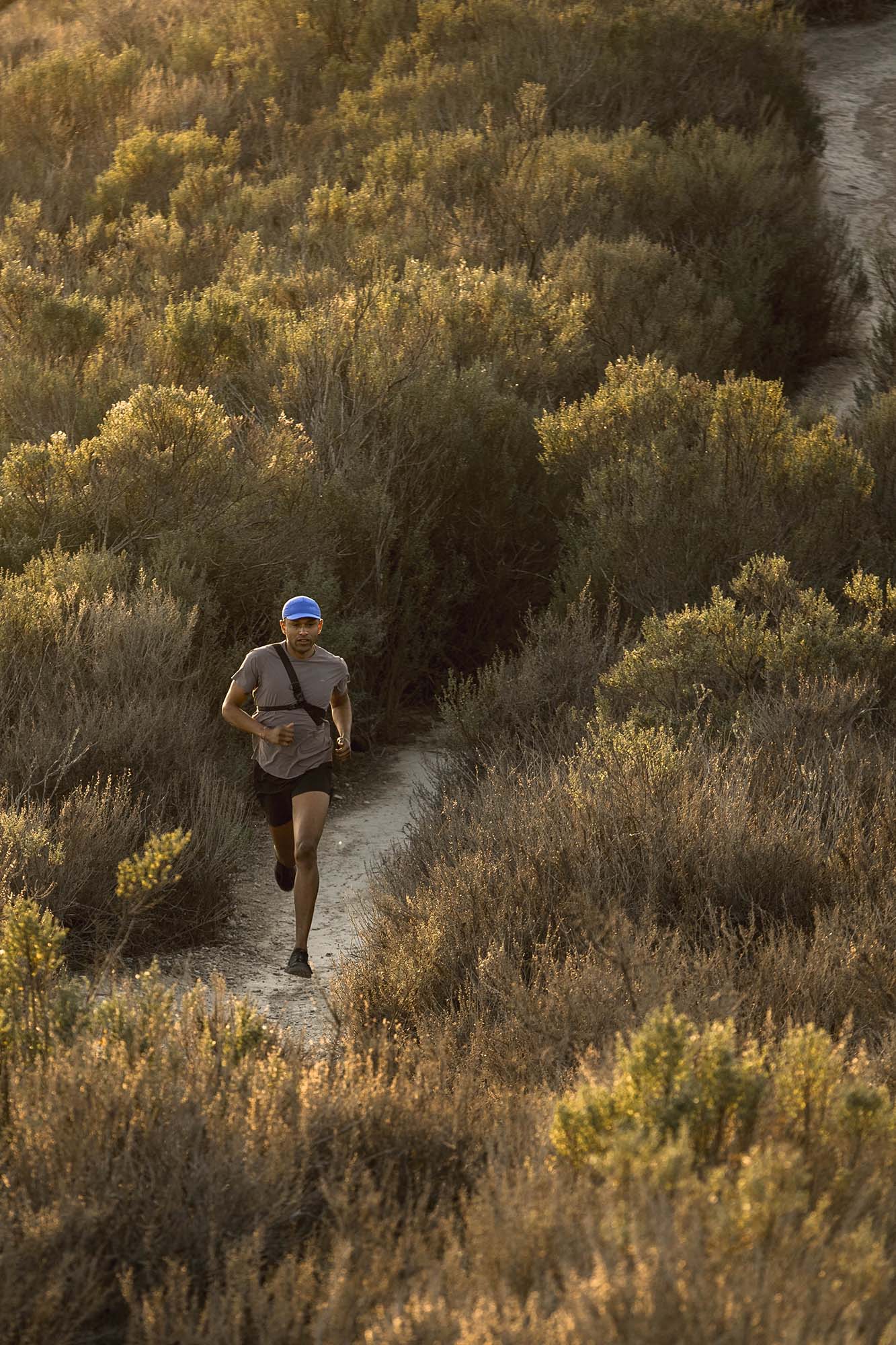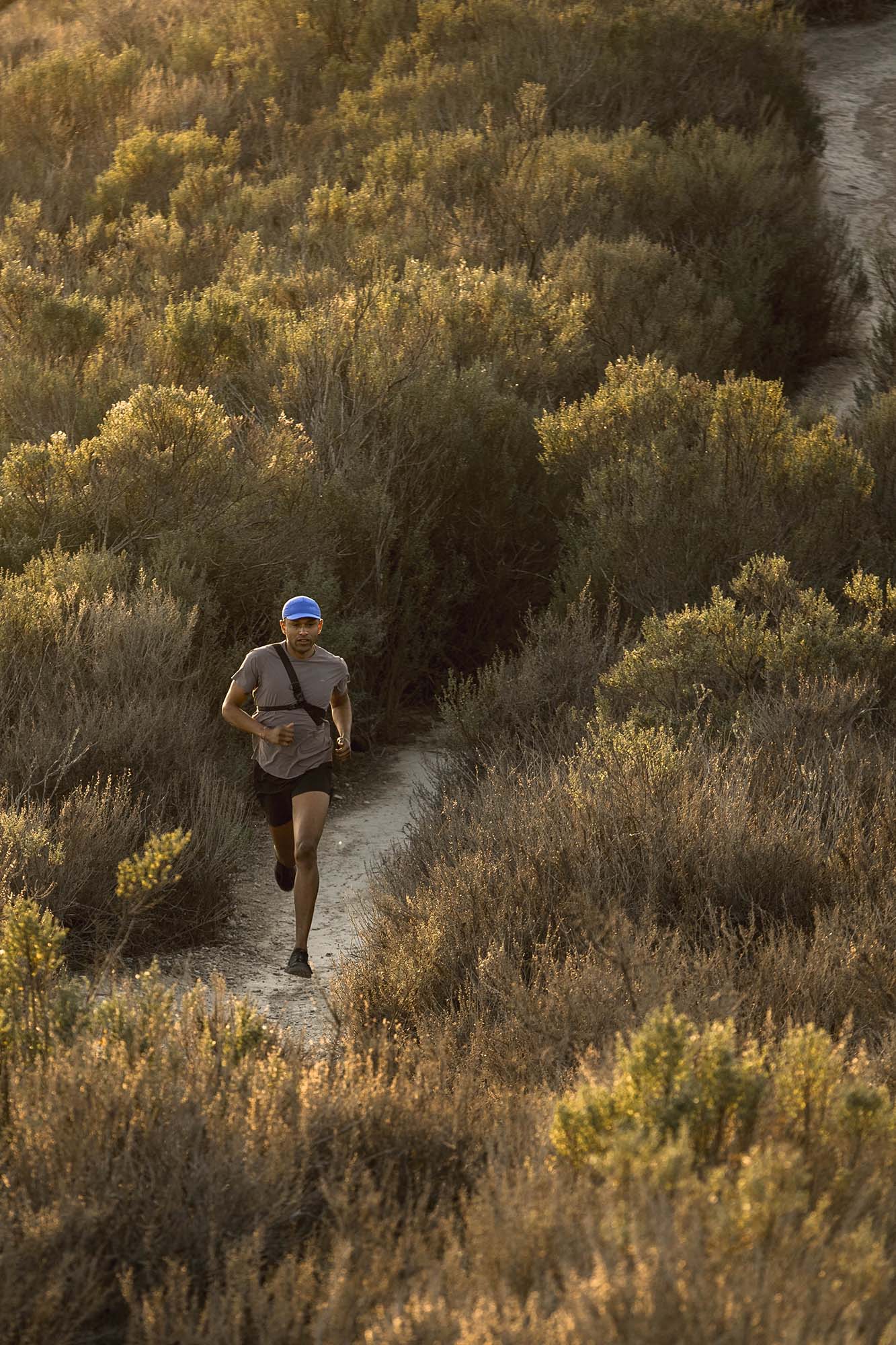 JOIN THE COLLECTIVE
Already a Janji Collective member? Log in to unlock access now.
Janji Collective Membership
$25
Key member benefits:
- 15% lifetime discount.
- Priority access to all releases.
- Limited run Janji gear.
Janji Collective Membership
Key member benefits:

- 15% lifetime discount.

- Priority access to all releases.

- Limited run Janji gear.
Please enter the gift recipient's contact info
The $25 membership fee goes toward supporting clean water initiatives through our clean water partner
Perfect in every way!
Lightweight with a visor stiff enough not to flop down in gusty weather. Functional and Beautiful!
Wear it for:
Running, Hiking
Amazing hat!
This a comfortable hat. It is light and easy to pack. I also love the designs. I have a big head and I was afraid that it might be too small for me, but surprisingly it fits great.
Wear it for:
Everyday wear
Love the Hat!
Love the hat! I use it for pickleball. It is so light. It keeps me cooler when I am playing and is very comfortable.
Bald head approved
I am a bald middle aged man. When I run down the street in a full sweat, children reach for their mothers. This hat hides all that so well, and harmlessly drips my sweat off the brim and not into my eyes. Because what is worse than a sweaty old man running at you who can't see?
It's perfect but
I've used it twice thus far and i really like that i don't feel it on my head because it is so light. It fits my big head pretty good. On hot summer days and you need a hat, this is perfect. I did laundry and dried it once and the visor remains ok. Not sure how long it will last though.
Hot Weather Hottie
Superlight, breathable, compact, quick adjust...pretty much what I want in a hat.
Wear it for:
Running, Everyday wear
Decent hat.
Love the lightweight hat. I have the collective cap and the loop on my new ones is so much bigger and annoying. Before buying new ones I'll try out fractel and ciele. I wish the brim was a little longer.
Wear it for:
Running, Hiking, Everyday wear
My favorite hat for anything outdoors
I love the hat's look, fit, and utility! It is so comfortable and fits fantastic, the easy adjustment makes it great for different activities.
Wear it for:
Running, Hiking, Everyday wear
Great breathable hat
I have searched high and low for a hat that packs small, is breathable, dries quickly and fits well. This is the best I've found and have now happily purchased three of them. Highly recommended.
Wear it for:
Running, Hiking, Camping, Cycling, Mountain Biking, Everyday wear
Perfect lightweight hat
I love how lightweight and flowy this hat is! It rivals any mesh-back trucker/panel hat I've worn for ventilation. The adjustable bungee cord allows me to keep it as tight or loose as I need it based on the activity. I also love that it's low-profile to my head so I can wear it as a cycling hat under my helmet. It's also great that it packs down so small and I don't have to worry about crushing the brim when it gets tossed in a bag. And one final bonus - I love all of the color and patterns offered!