run everywhere
guarantee
free shipping on
orders over $75
free 60 day exchanges
+ no-fuss returns
Run in it, sweat in it, live in it — then biodegrade it!

The first synthetic-blend running shirt that biodegrades like a 100% cotton tee, our Runterra Bio offers the enhanced moisture and odor control of specially-formulated 37.5® polyester with the comfort and versatility of cotton. This new, innovative fabric breaks down into organic compounds in as few as four years. Conventional polyester takes up to four hundred.

Don't sweat it — this tee will only start to biodegrade in anaerobic (oxygen-poor) environments. It breaks down in the landfill, not in your closet.
Explore more
↓
features
Biodegradable
Runterra Bio is powered by a specially formulated 37.5® polyester with enhanced biodegradation to break down into bio-based compounds in as few as 4 years in an oxygen-poor environment like a landfill
Premium cotton
Made from long staple, US-grown Supima® cotton for superior softness, strength + durability
Everyday looks
Easy to wear, casual cut with a straight hemline
Active comfort
Blended with 37.5® polyester, a special technology utilizing the natural benefits of microscopic volcanic ash to provide enhanced thermal, vapor + odor regulation to maintain body comfort during activity
Wear more, wash less
The natural odor resistance of cotton is boosted by the volcanic particles which "trap" odors so you can put this top through repeated wear
Modified raglan design
Shoulder seams are rolled back off the top of the shoulders for ergonomic comfort
Shrinkage is natural
This top is made from 70% natural fibers and is not pre-shrunk so some shrinkage may occur, up to half a size
materials + specs
Runterra
70% Supima® cotton, 30% 37.5® tech polyester


Garment made in Vietnam

Weight
103g / 3.6oz (M's Medium)"
sustainability
Why do biodegradable synthetics matter? 
While we design Janji gear to last and hold up to the demand of years of running, no tee or running shorts should last forever. With this in mind, we are researching innovative ways to improve end-of-life cycle management of our apparel. While we look into longer-term solutions and circular methods — recycle, repurpose and reuse programs — we also know that most textiles are thrown out and end up in landfills. Conventional synthetics, used heavily in active apparel for their high-performance functionality, do not biodegrade in typical landfill conditions. This includes synthetics made from recycled materials, and is why most plastic seemingly lasts forever.


We are seeking solutions to fix this as a performance apparel company that relies on synthetics, including the use of non-ecotoxic biodegradability within our textiles like this new Runterra Bio. This is the first step on a better path forward.
Runterra is made from premium, long-staple Supima® cotton which is 50% longer and up to 45% stronger than other cottons (and softer, too). The stronger the fiber, the more durable the garment, and therefore the more it can be worn. Supima® cotton is grown by a select few family farms that utilize advanced water and soil management techniques to reduce consumption and ensure the health of the land for optimal renewability.
Runterra fabric is also OEKO-TEX® certified, meaning it is free from harmful chemicals and is fabricated in a way that meets a high environmental standard.
Learn more about our sustainable initiatives
 

here.
Gallery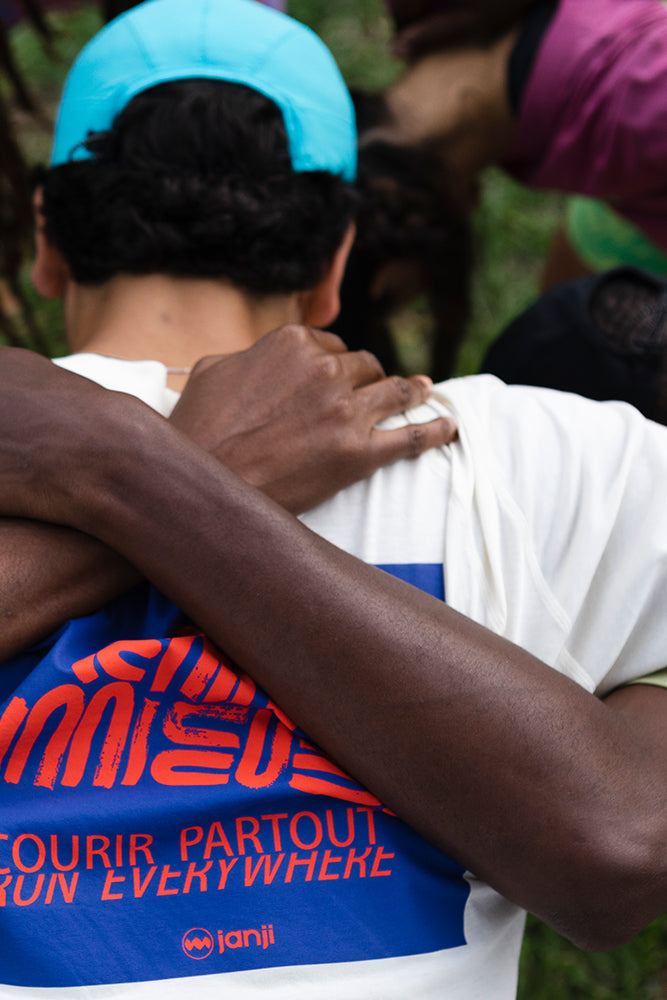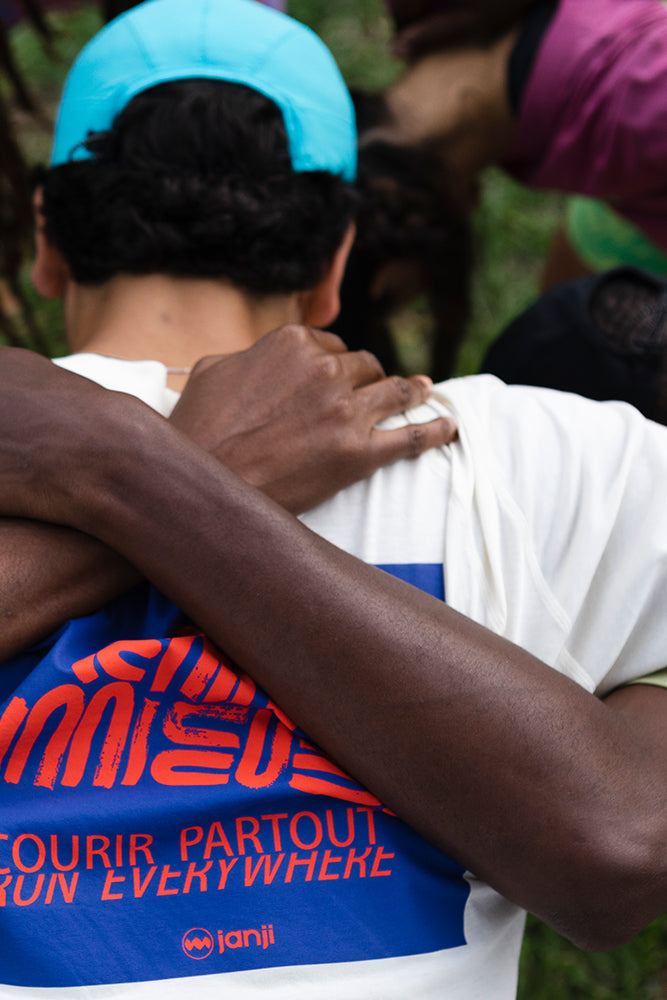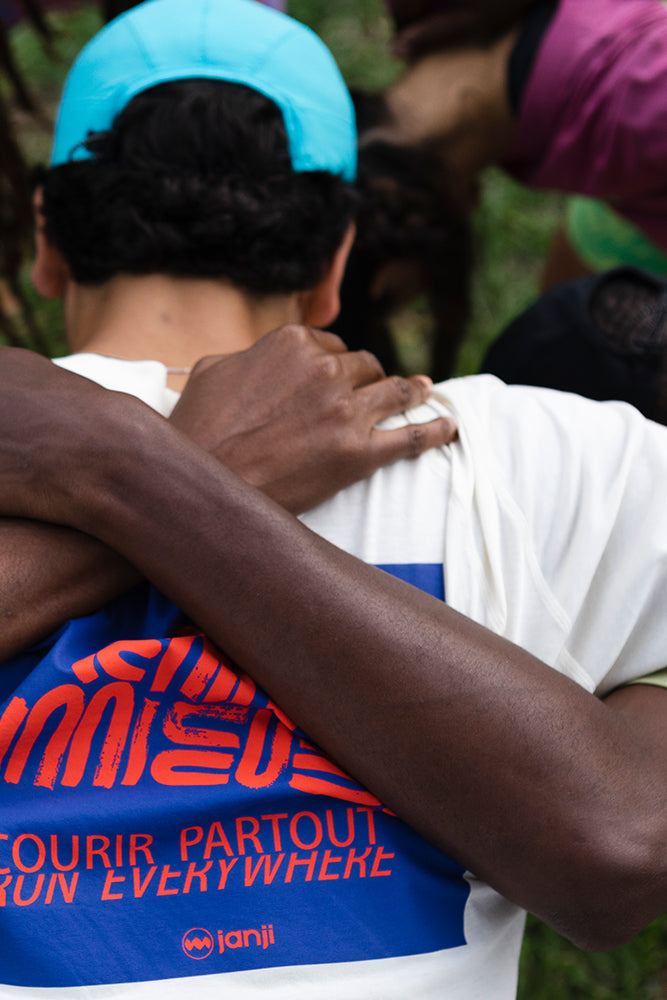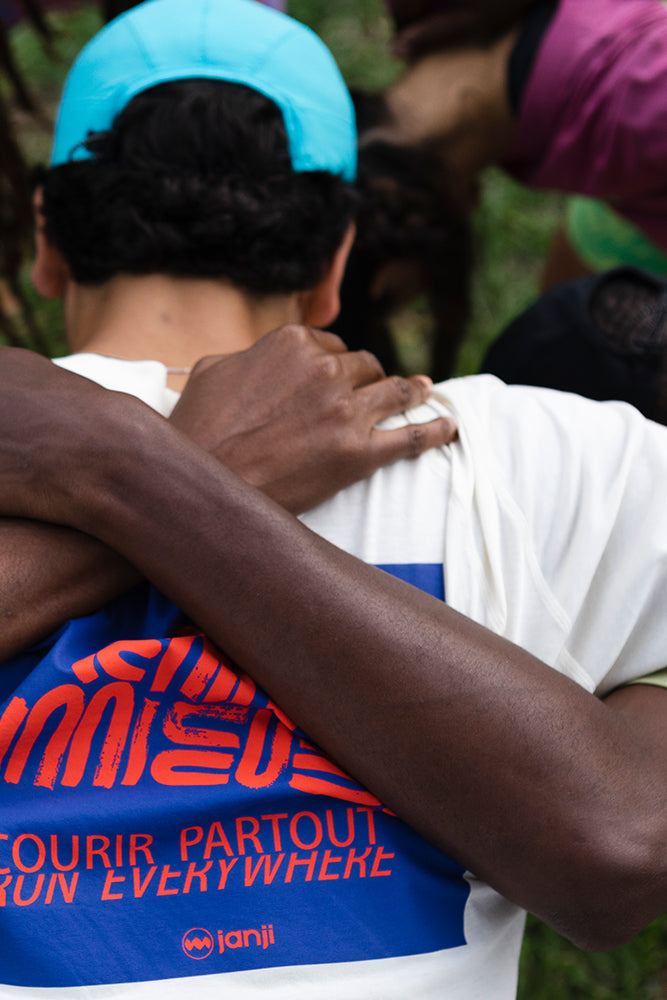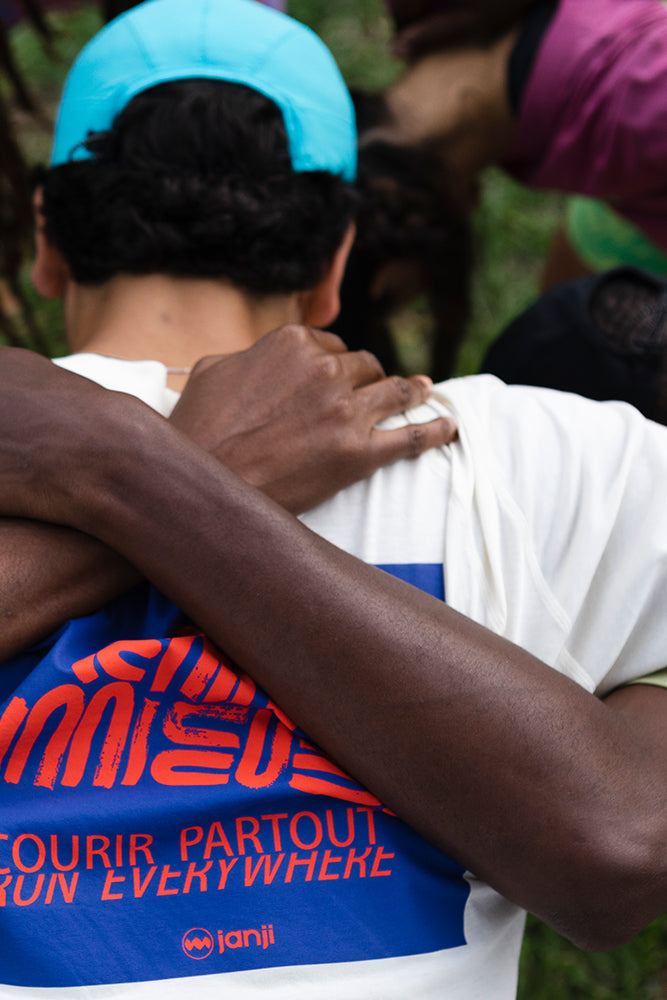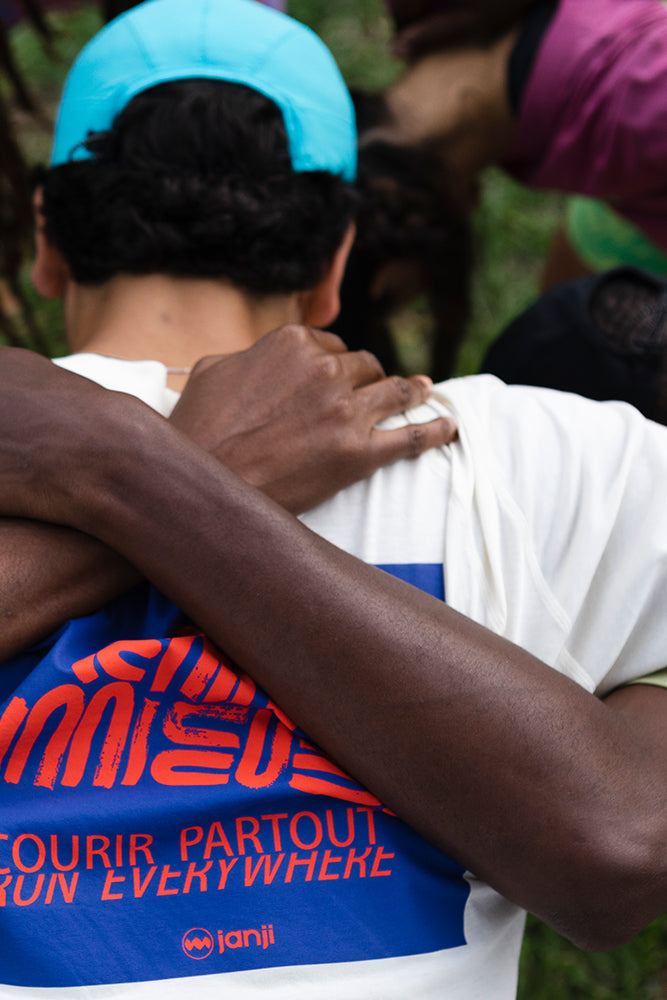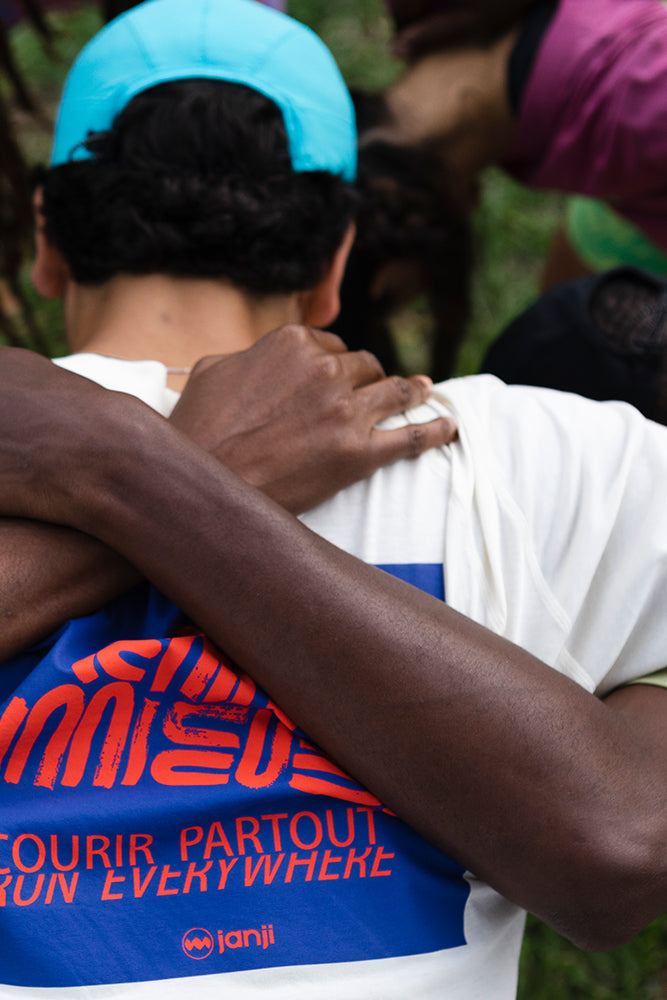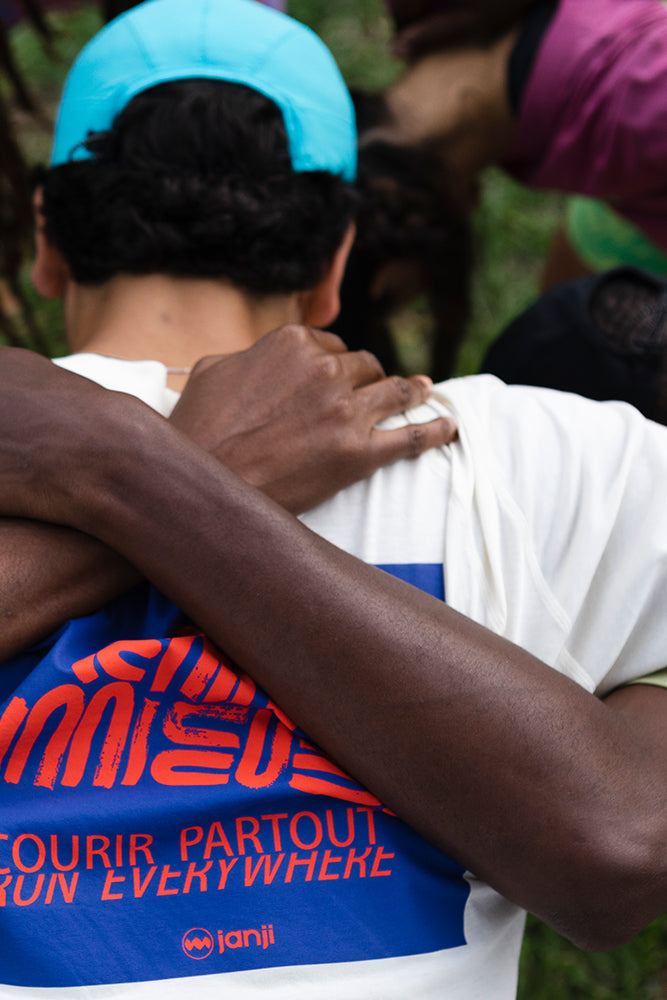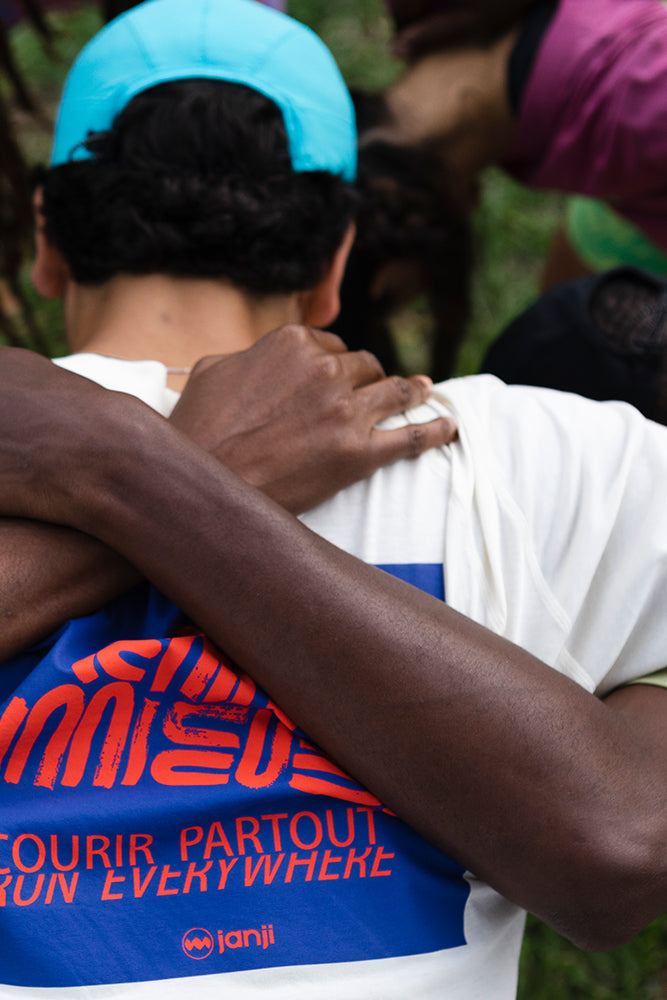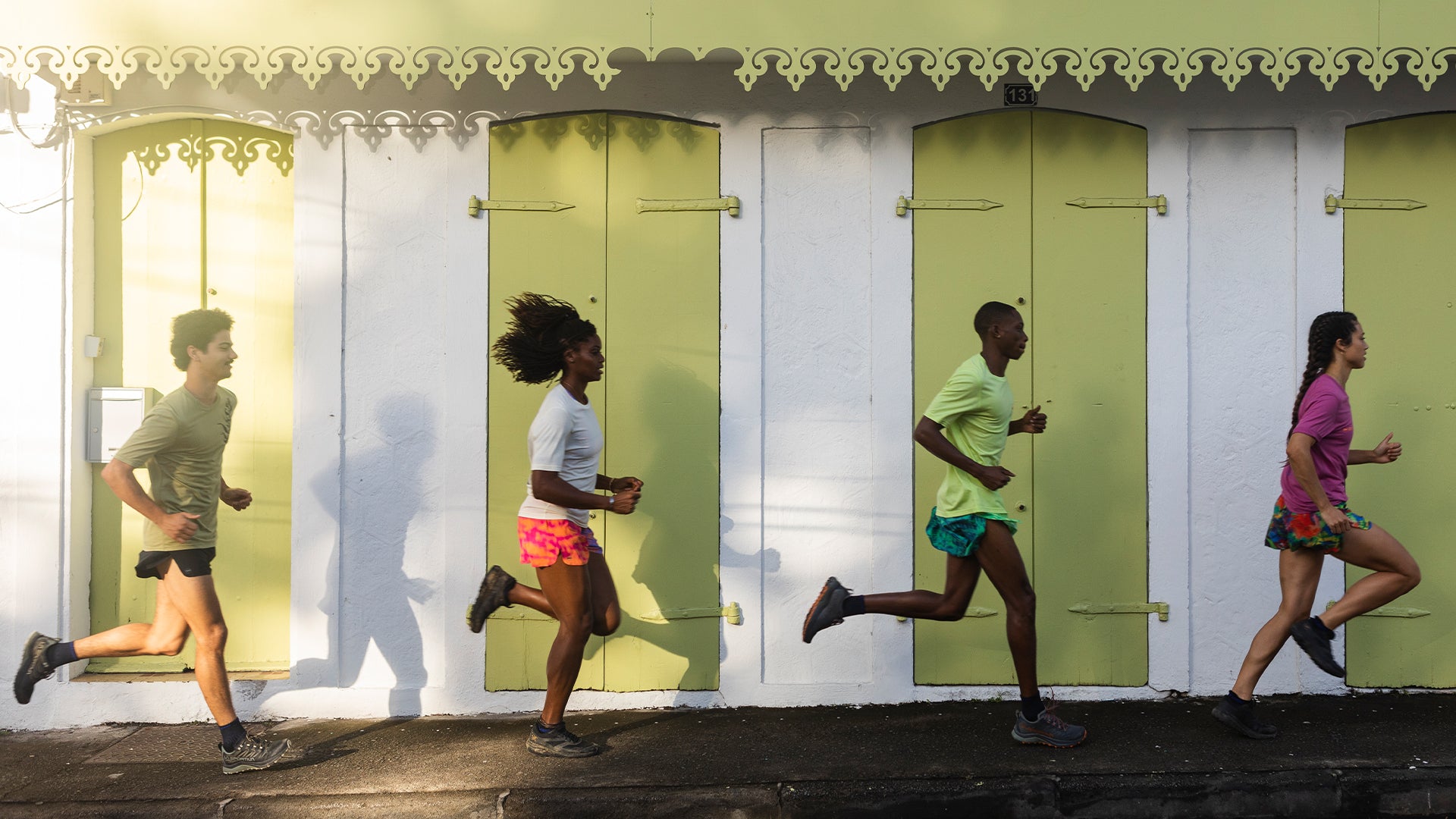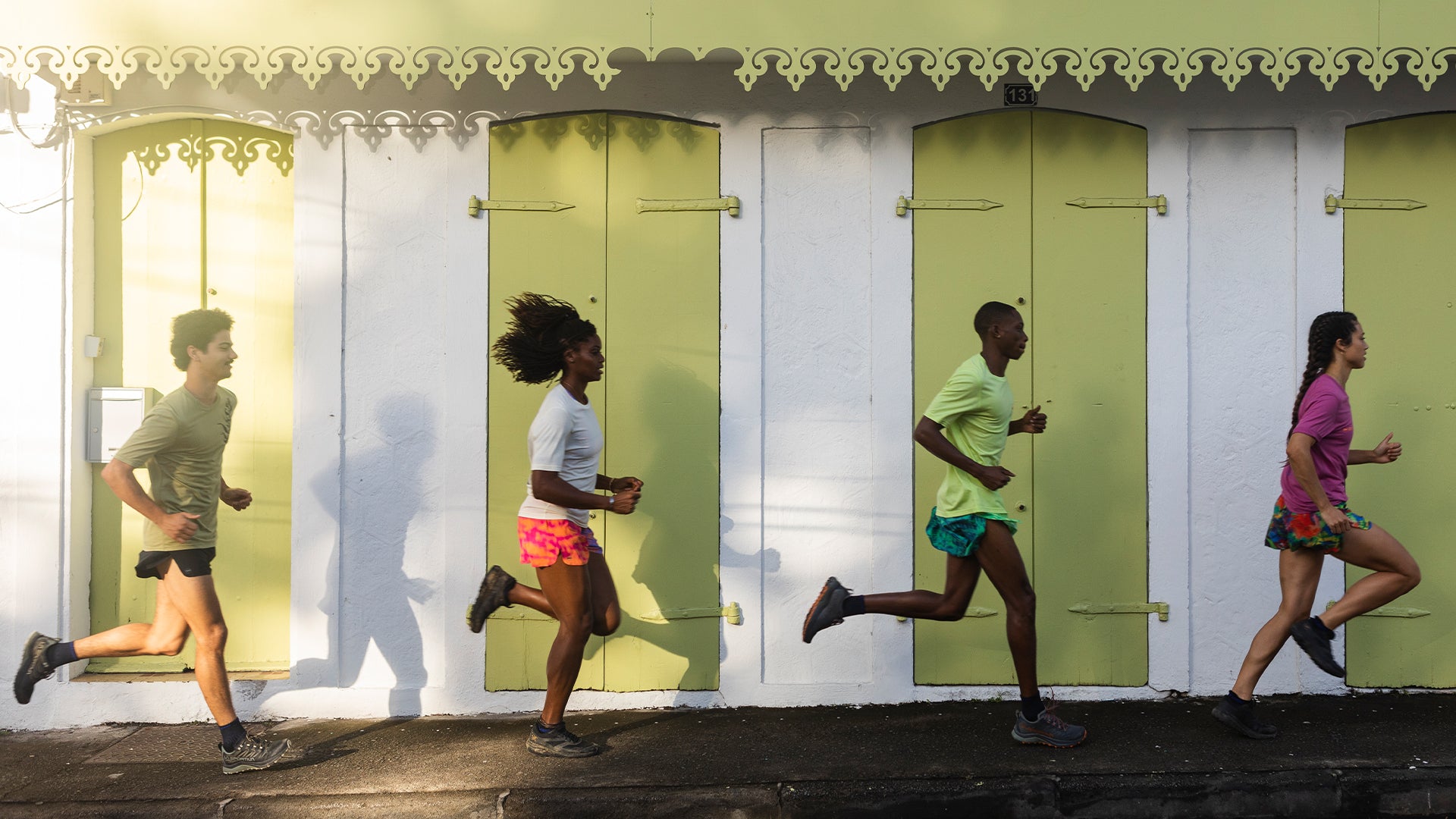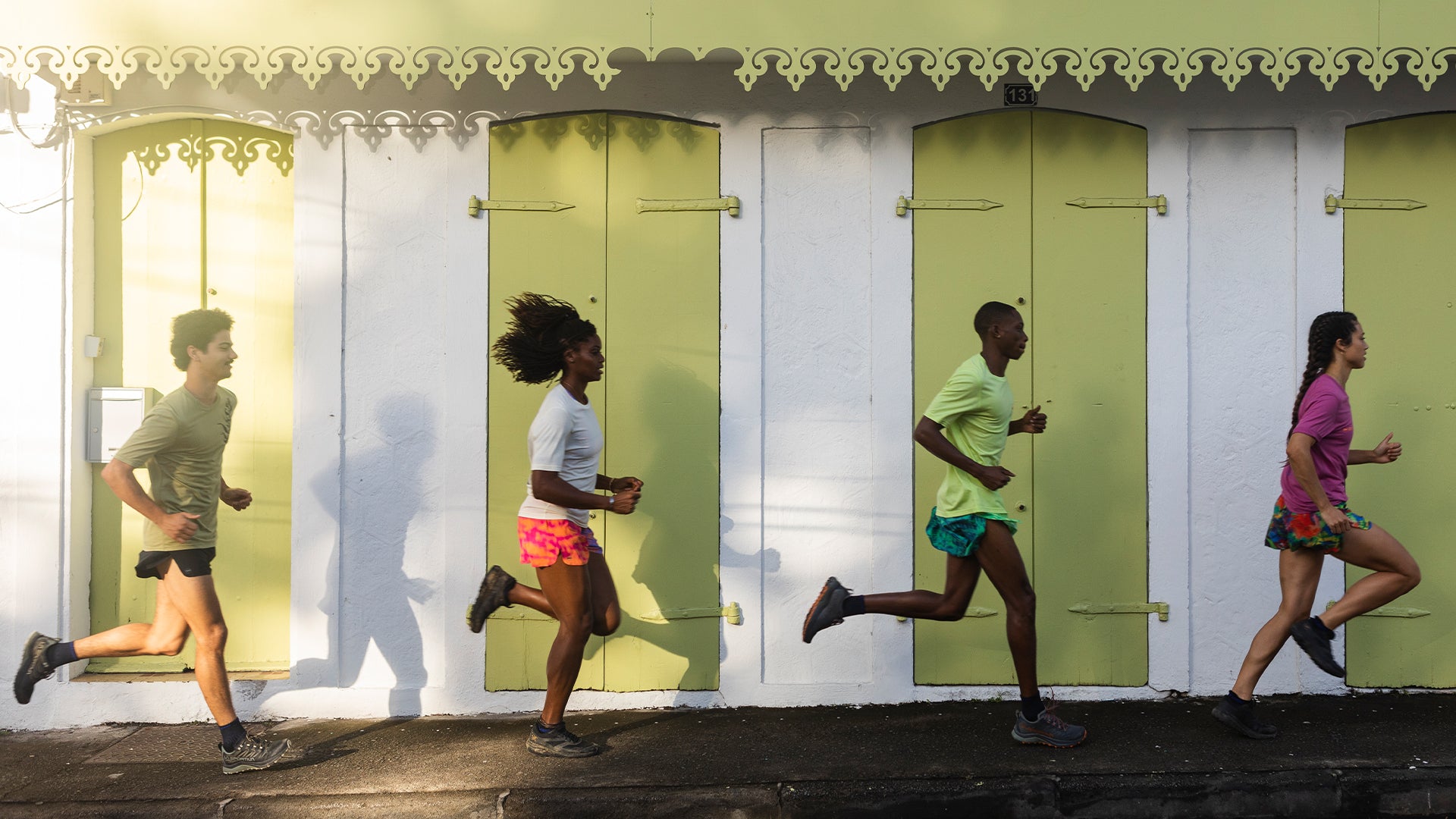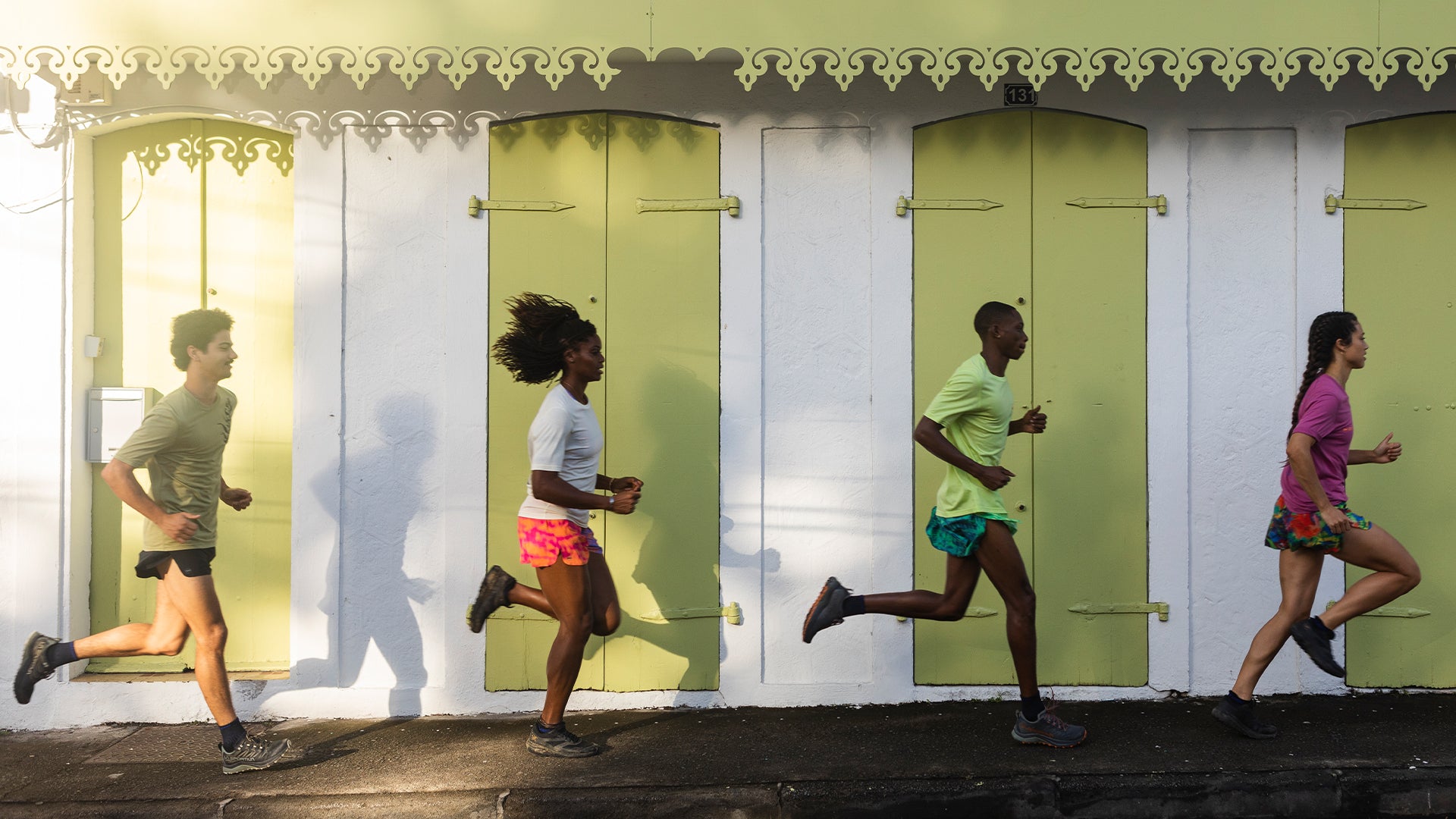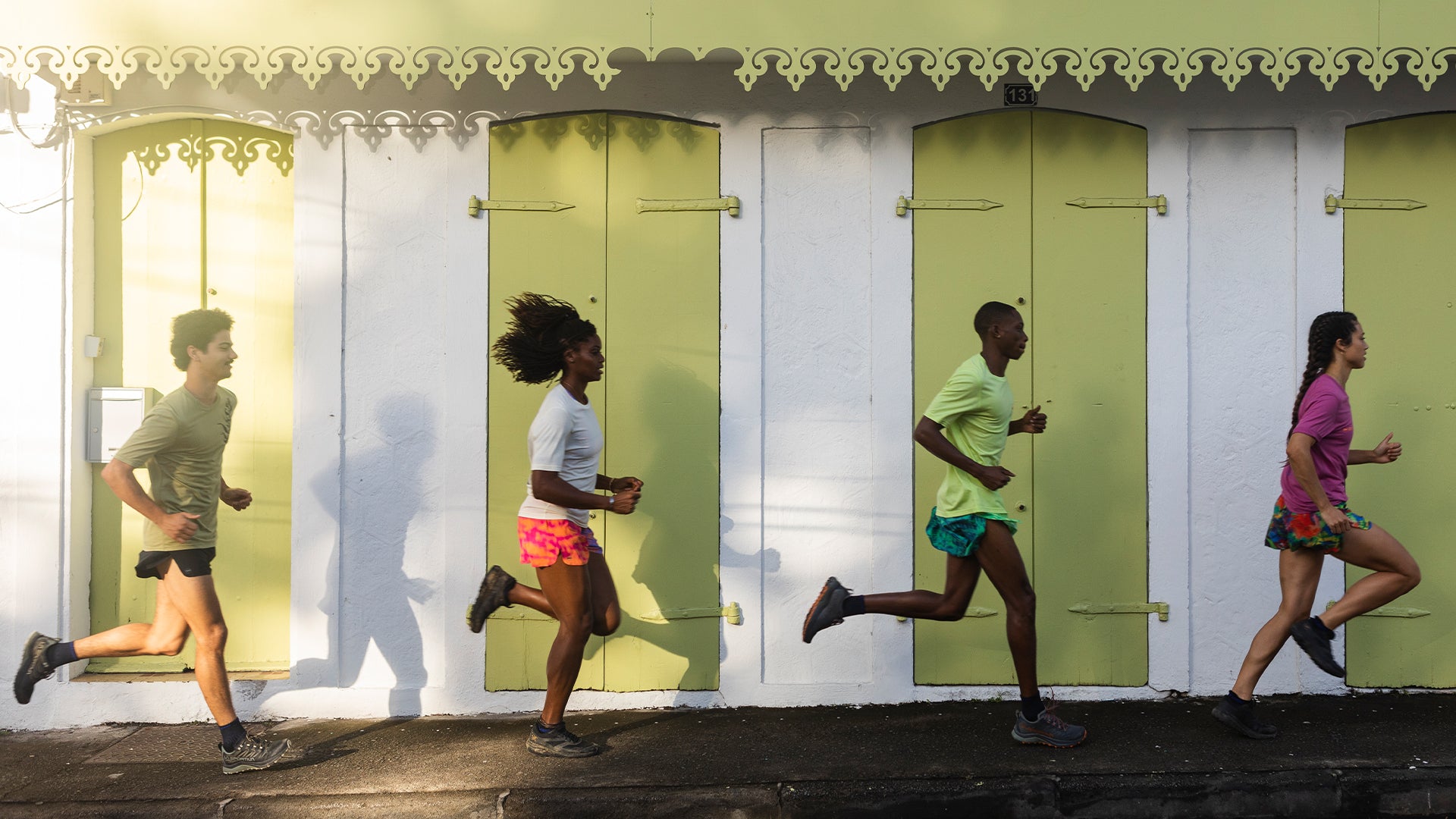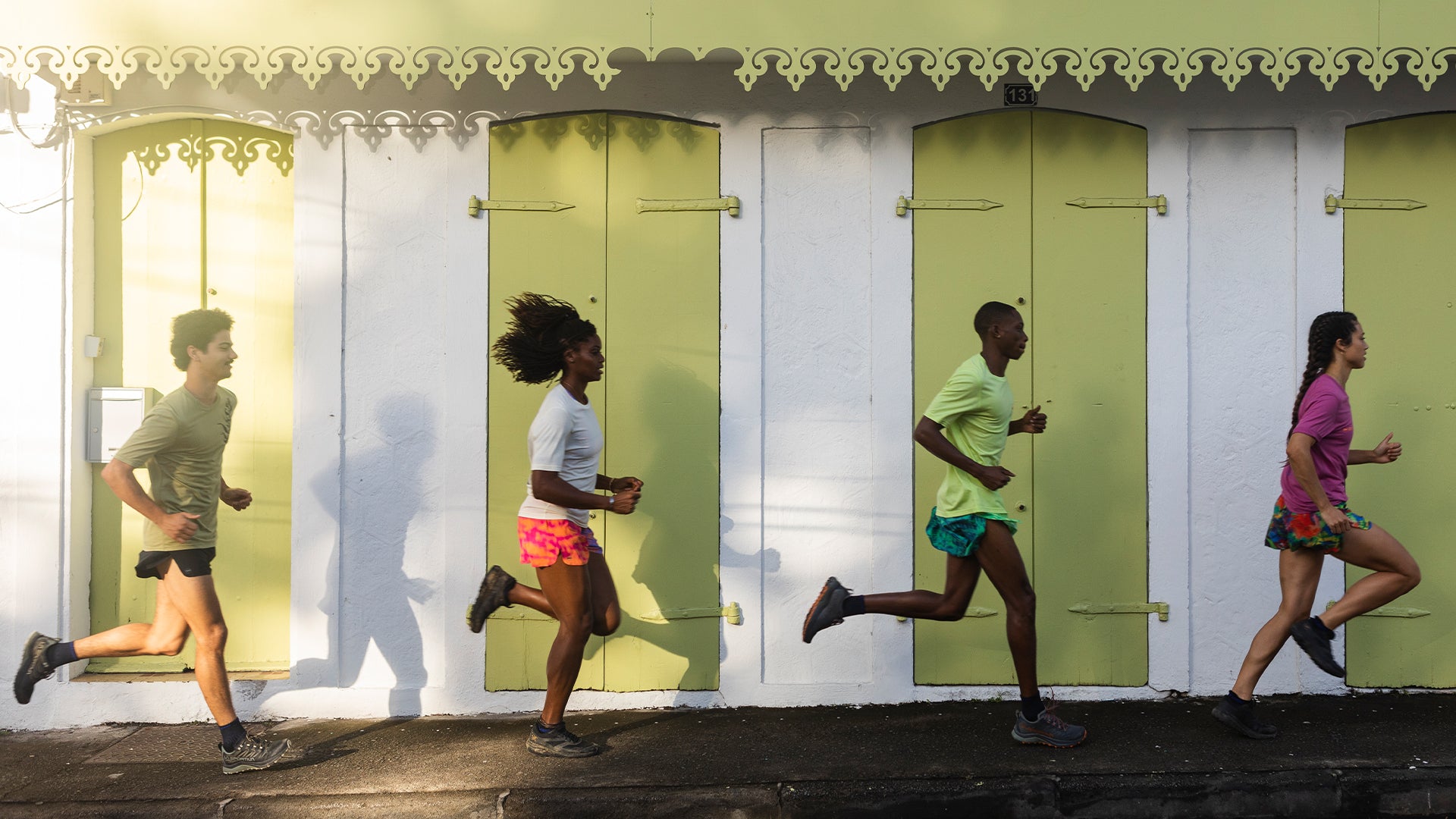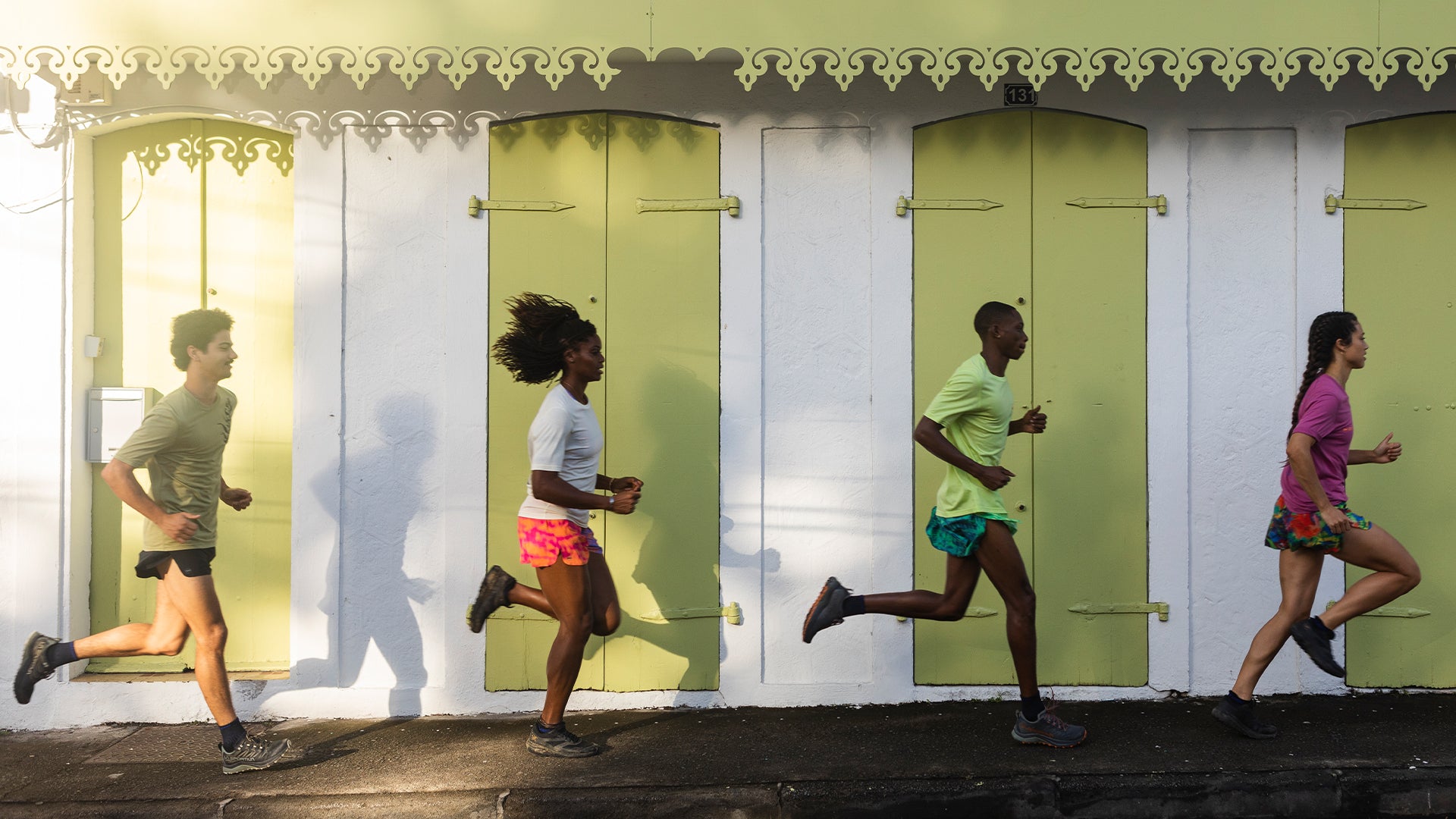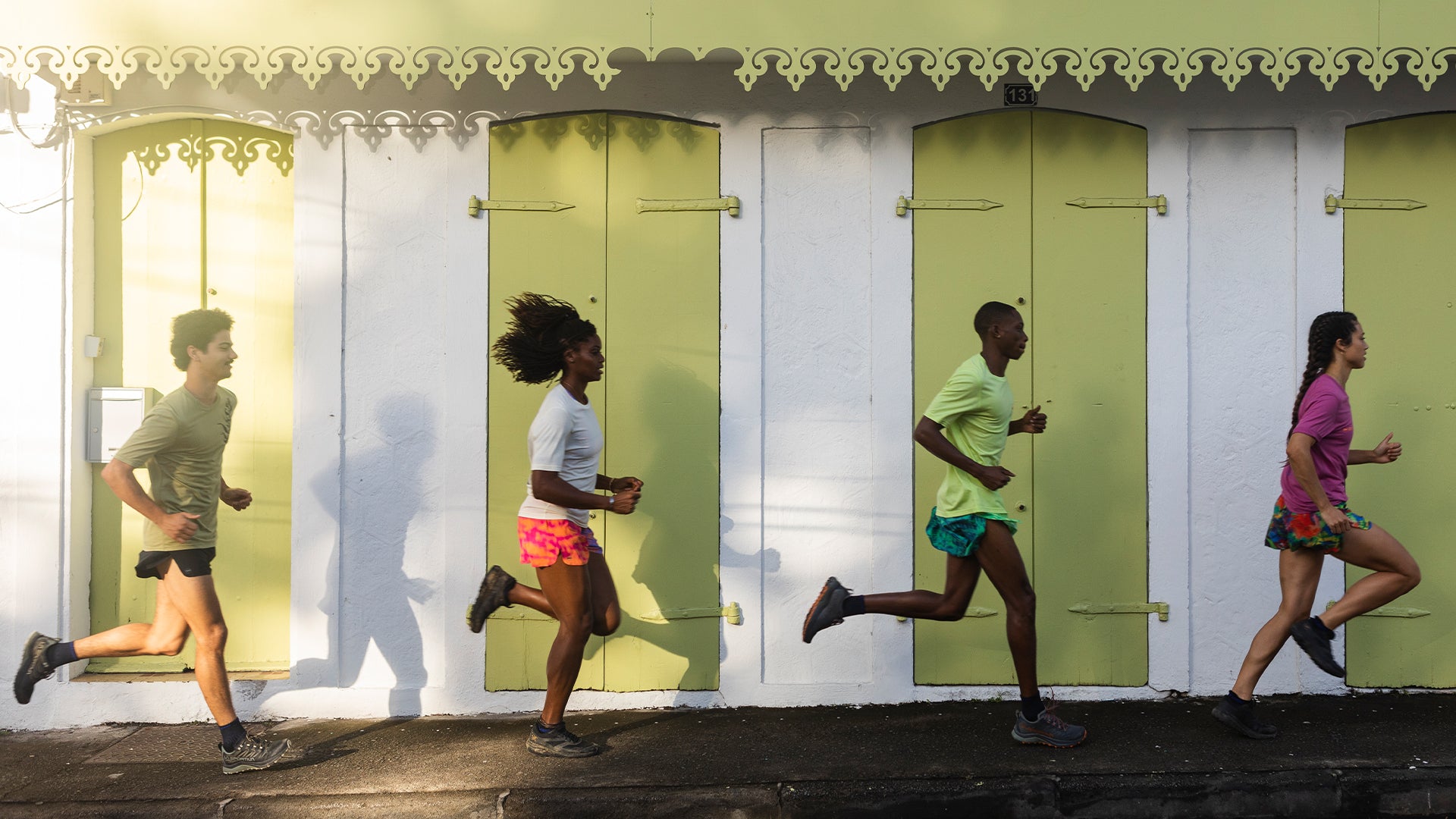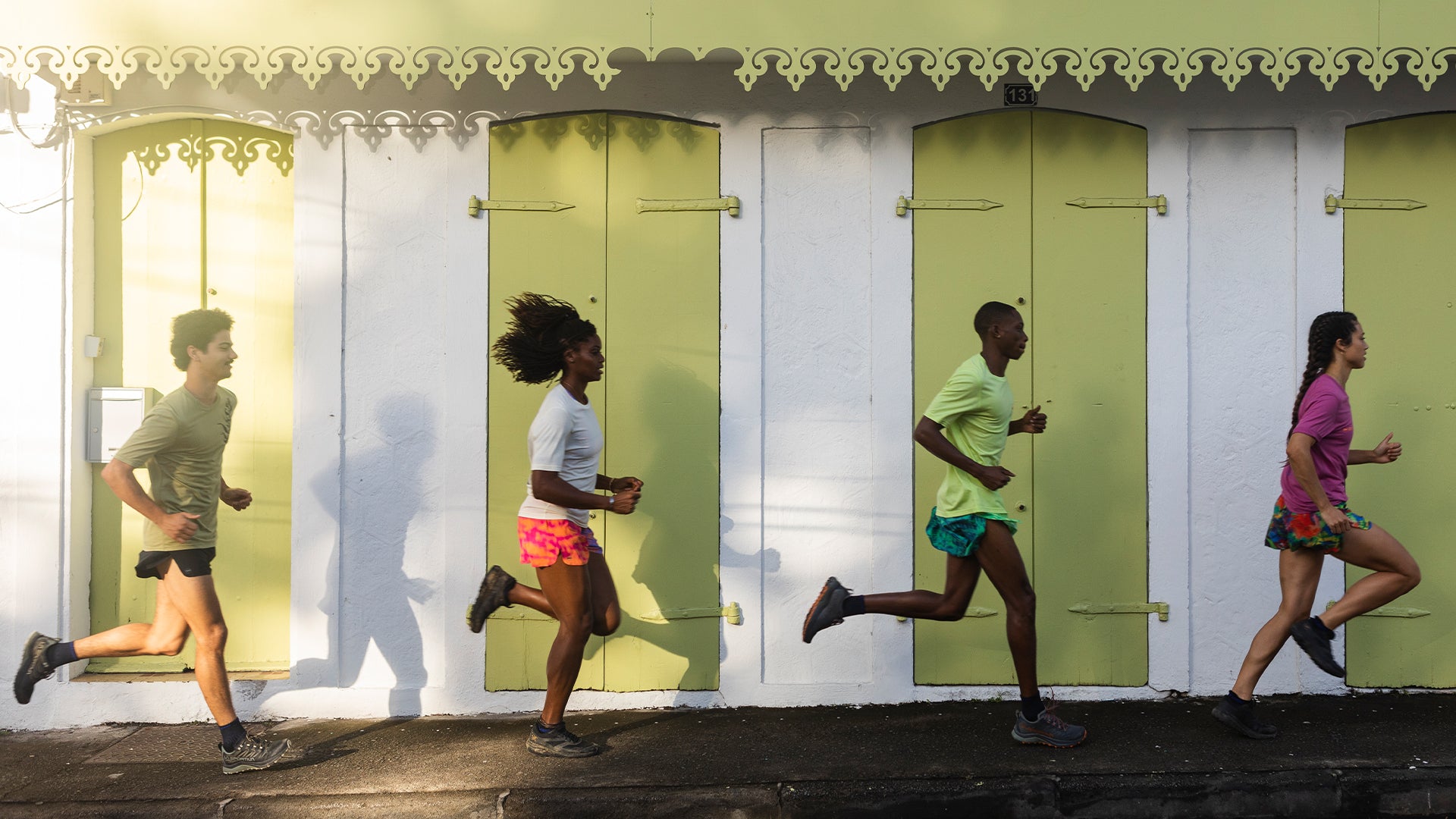 JOIN THE COLLECTIVE
Already a Janji Collective member? Log in to unlock access now.
Janji Collective Membership
$25
Key member benefits:
- 15% lifetime discount.
- Priority access to all releases.
- Limited run Janji gear.
Janji Collective Membership
Key member benefits:

- 15% lifetime discount.

- Priority access to all releases.

- Limited run Janji gear.
Please enter the gift recipient's contact info
The $25 membership fee goes toward supporting clean water initiatives through our clean water partner
Wear it for:
Everyday wear
Love the color but not a fan of the neck
Love the color and feel of the fabric but not a fan of the loose neck
Wear it for:
Running, Hiking, Everyday wear
It's Wonderful! I love the design on the back
I love the color and design of this shirt. I wore it on a hot day so it was nice and comfy. It fit just right.
Wear it for:
Running, Hiking, Camping
Wear it for:
Running, Hiking, Camping, Climbing, Cycling, Everyday wear
Amazing shirt
My new favorite running shirt
Wear it for:
Running, Everyday wear
Jordan
Wear the XS all the time as a guy fits great! Highly recommend for running and wearing around.
Wear it for:
Running, Hiking, Everyday wear
Amazing design and fit
The material, design and fit are amazing. Great for warm weather. Me and my partner both wore the same T and both of us liked it. Runs slightly large but not too much.
Absolutely love this
Great design, comfortable yet (seemingly) durable material. I love the artist collab/limited edition drop model too.
Wear it for:
Everyday wear
Wear it for:
Everyday wear
Good Shirt
This is a good shirt. I haven't used it on a run yet, mainly as a lounge shirt. I am 6'0" 175lbs and the medium works perfectly which is what the size chart told me to go with.
I gave 4 stars because it is super soft and comfortable but this color is just a tad see through. By no means is it see through enough where I it dissuades me from wearing it, but it's just something of note. I'd still recommend this shirt to a friend!
Wear it for:
Running, Hiking, Camping, Everyday wear
A bit disappointed in this shirt
I love Janji as a brand and everything usually fits spot on. When I received this tee, I was pleased with the breathability of the fabric and the artist graphic. This shirt, however, did not hold up well. Mainly the collar. I mean what is going on there? It just continues to widen more after every wash exposing more of my neck and shirt. Makes for some awkward sun tans and chafing from my running vest.