artist series
bestseller
recycled materials
run everywhere
guarantee
free shipping on
orders over $75
free 60 day exchanges
+ no-fuss returns
Pack hyperlight, go hyperfar — at just 29g, our signature low-profile AFO Hyperlight Cap provides optimal performance and a nearly weightless feel. With a pliable foam brim and minimal bungee strap, this hat is built to be scrunched up, stuffed into pockets, and tossed into bags.
Explore more
↓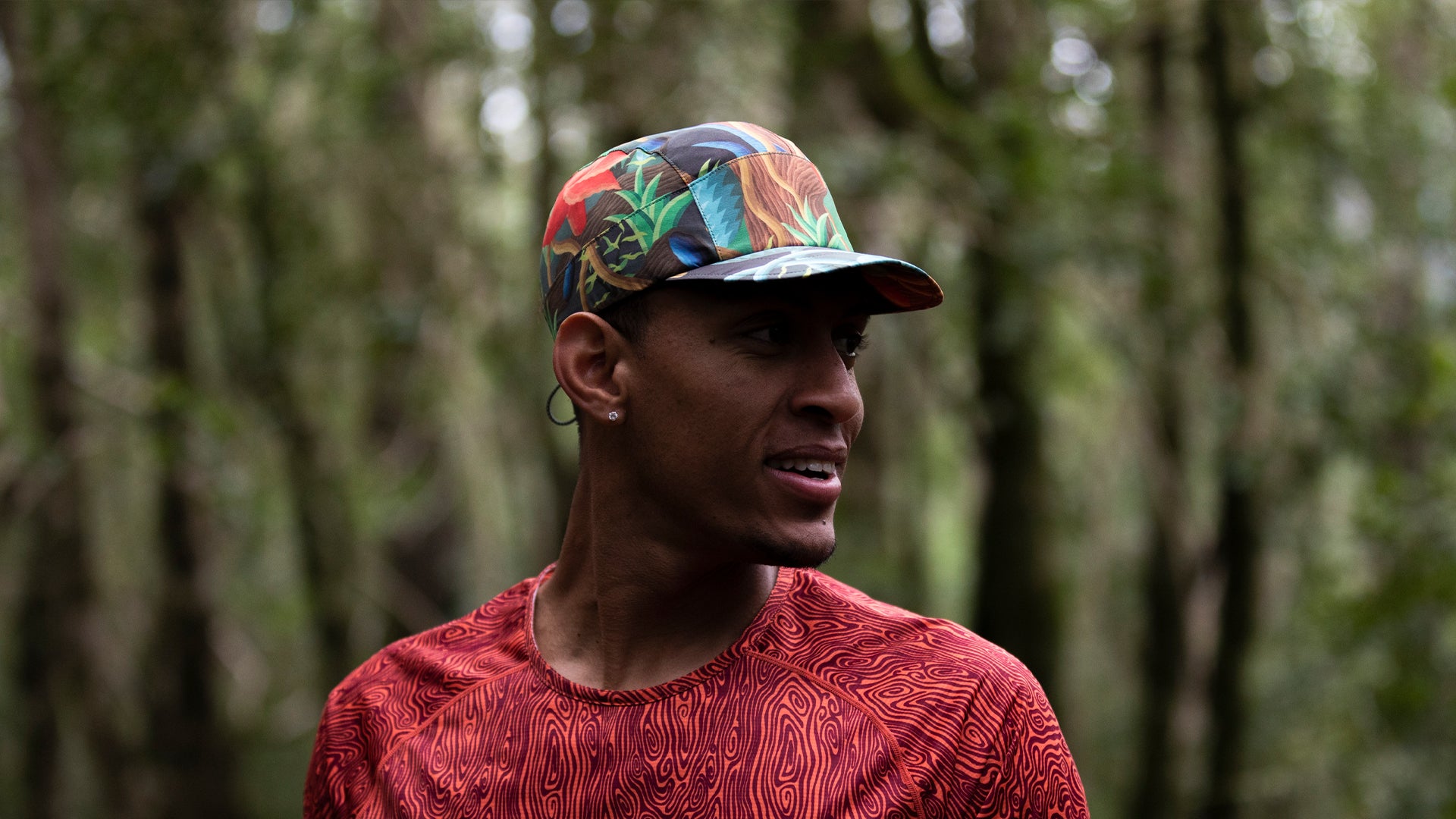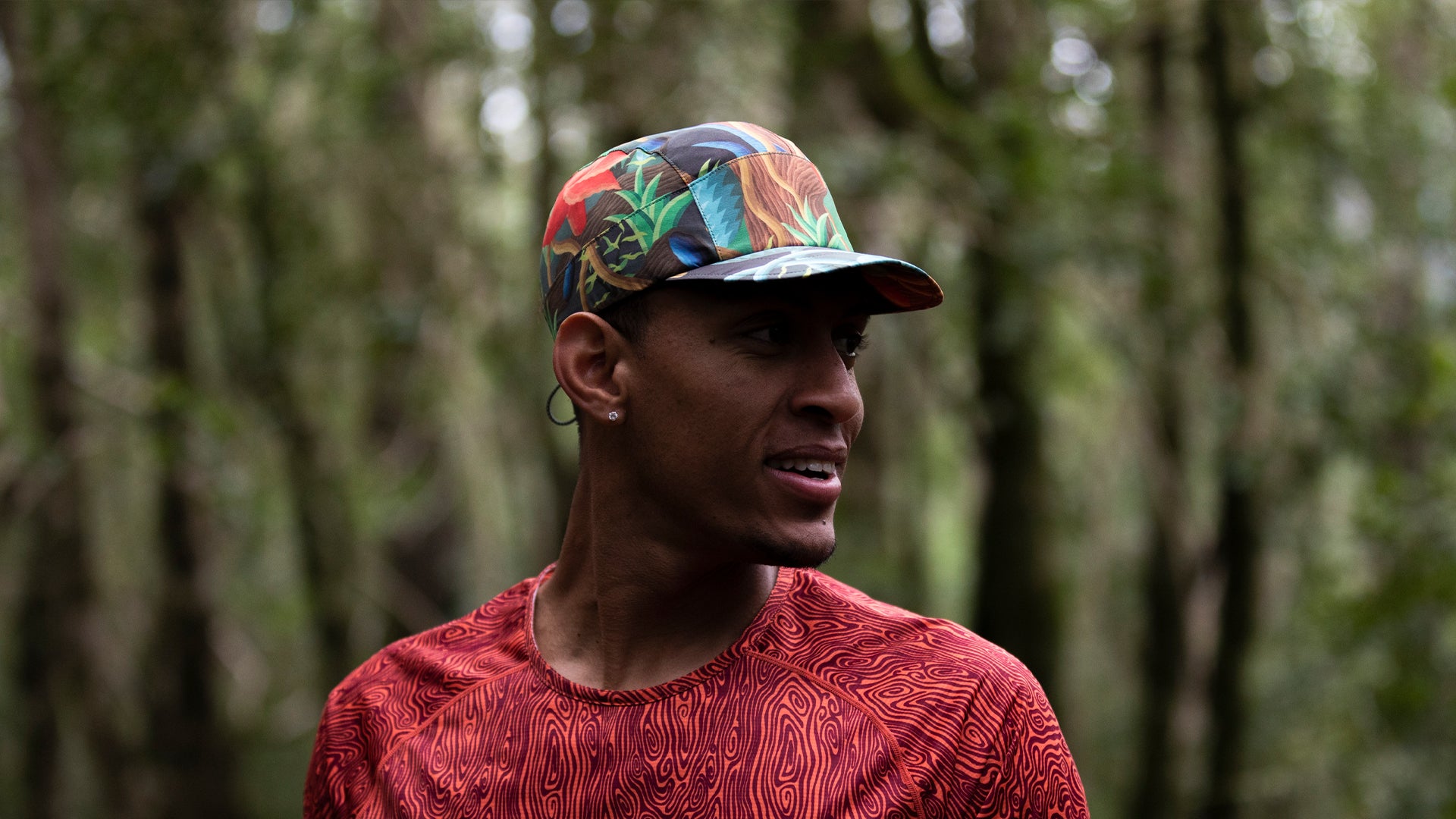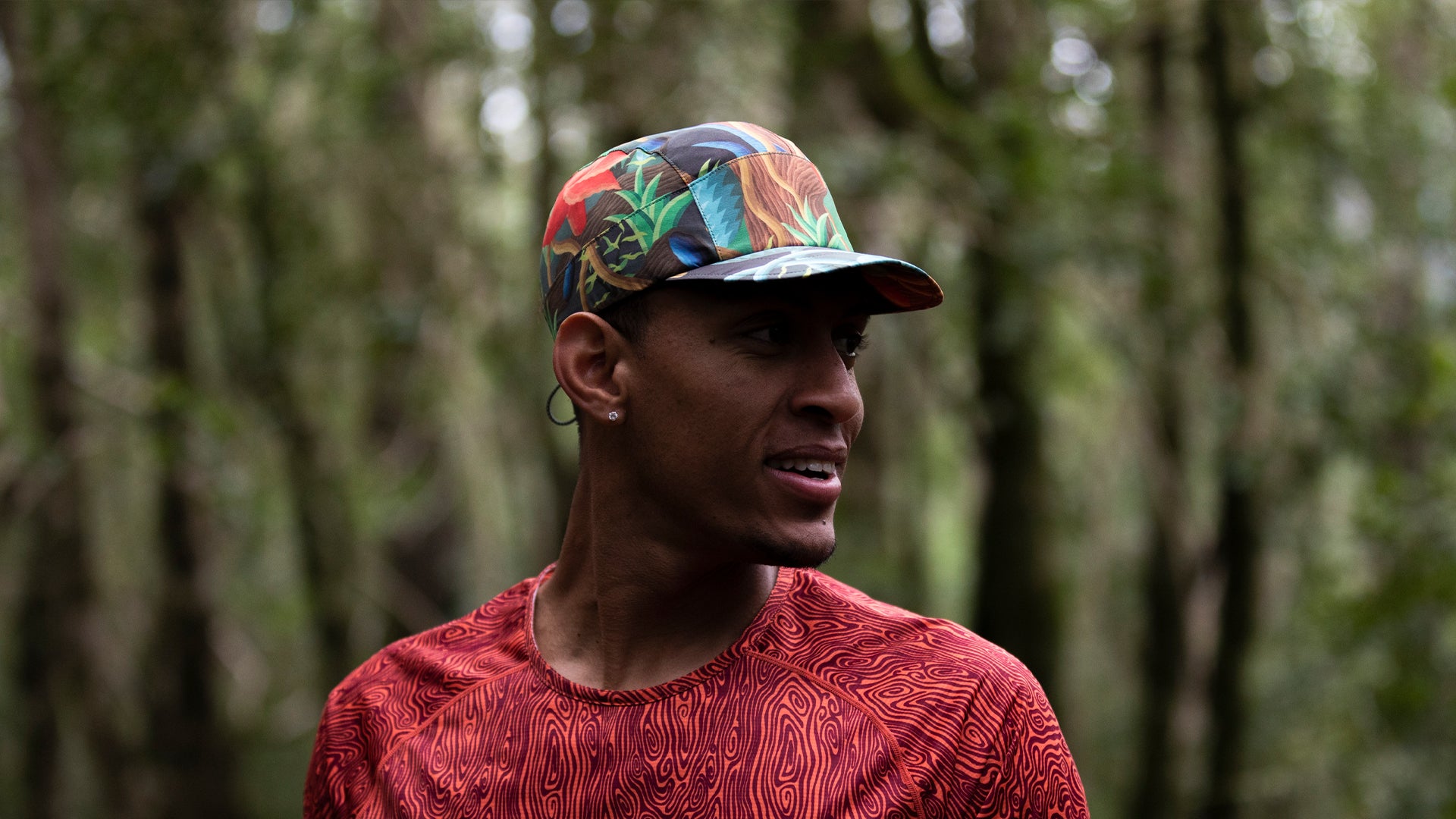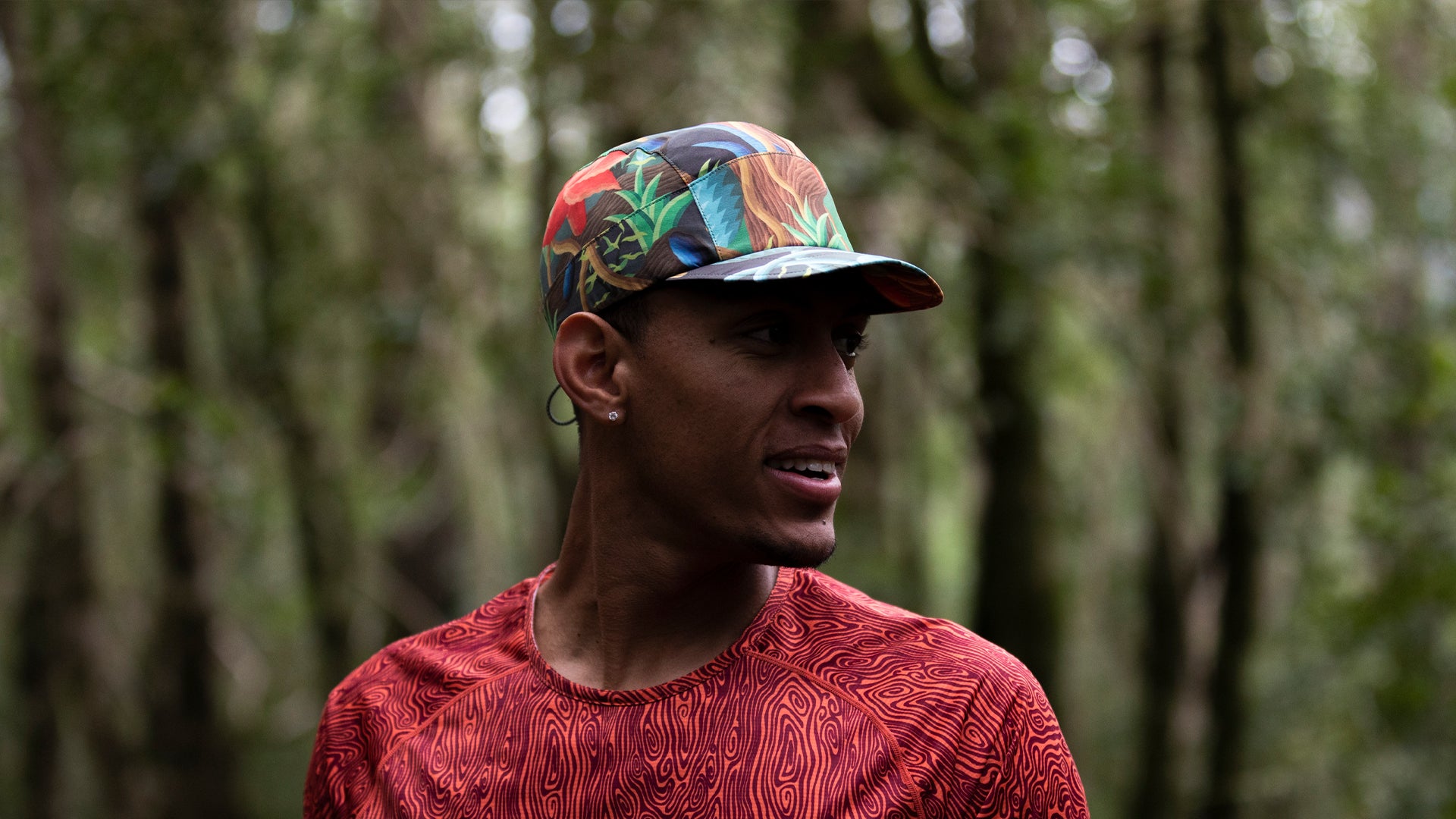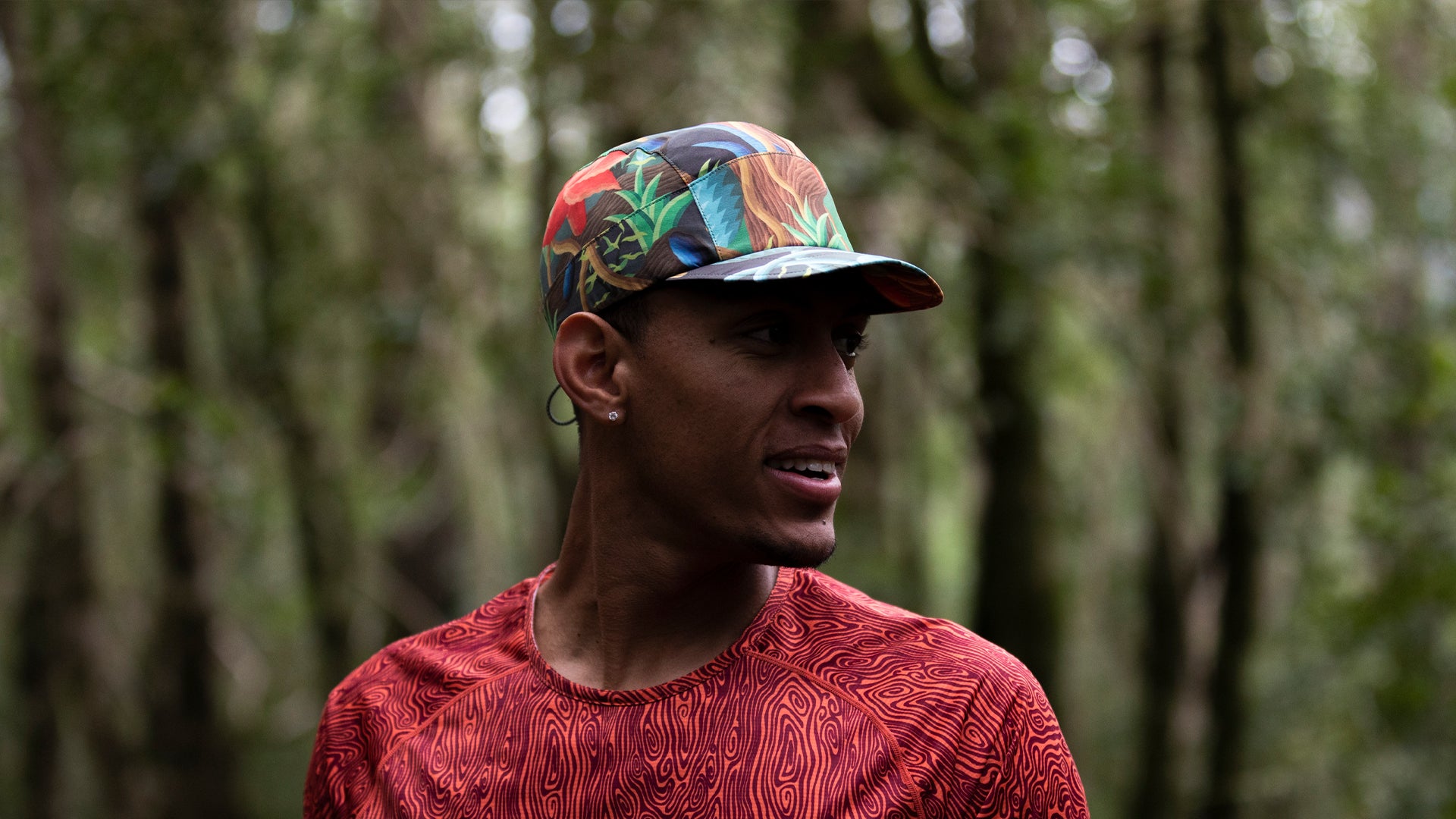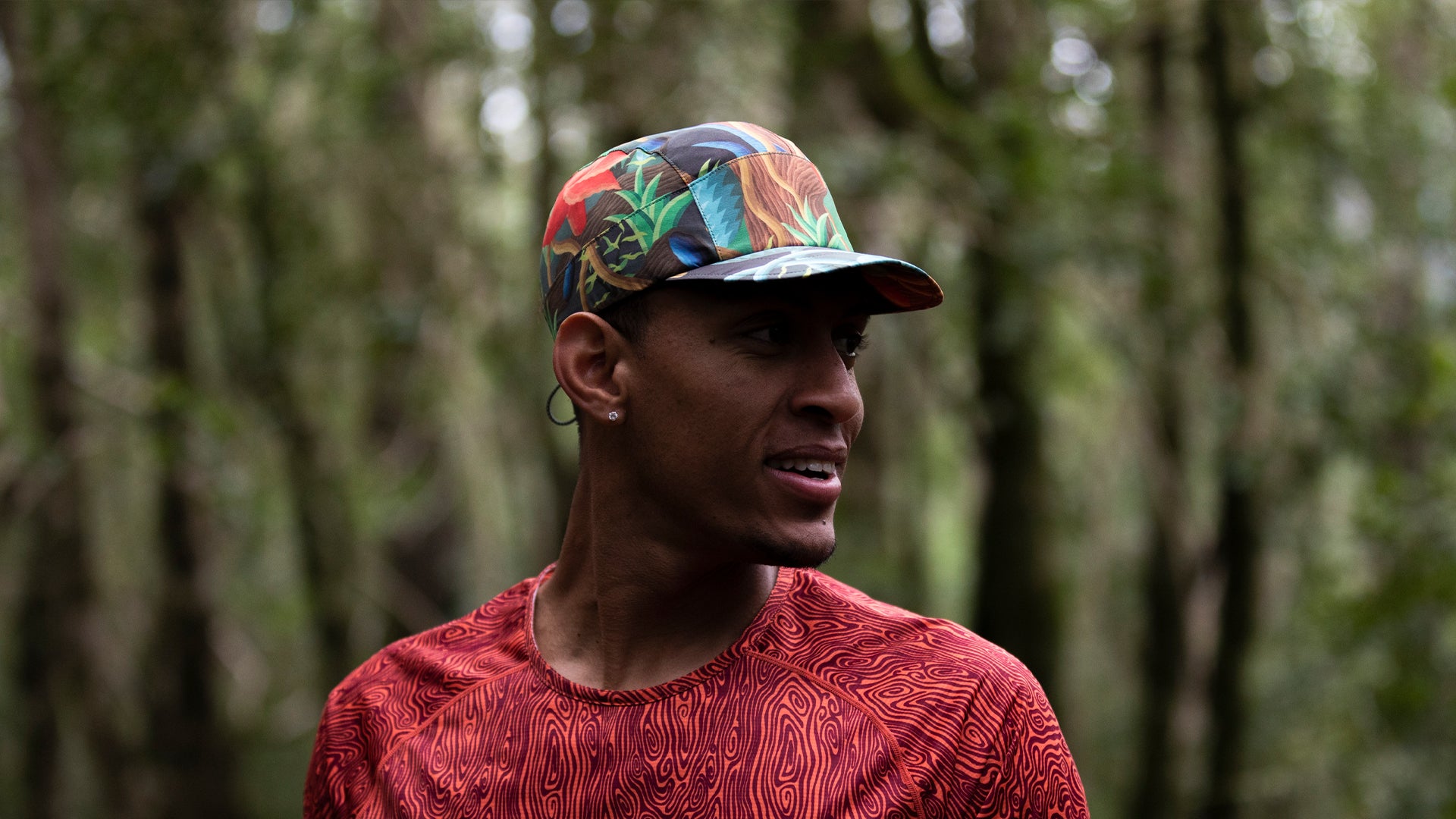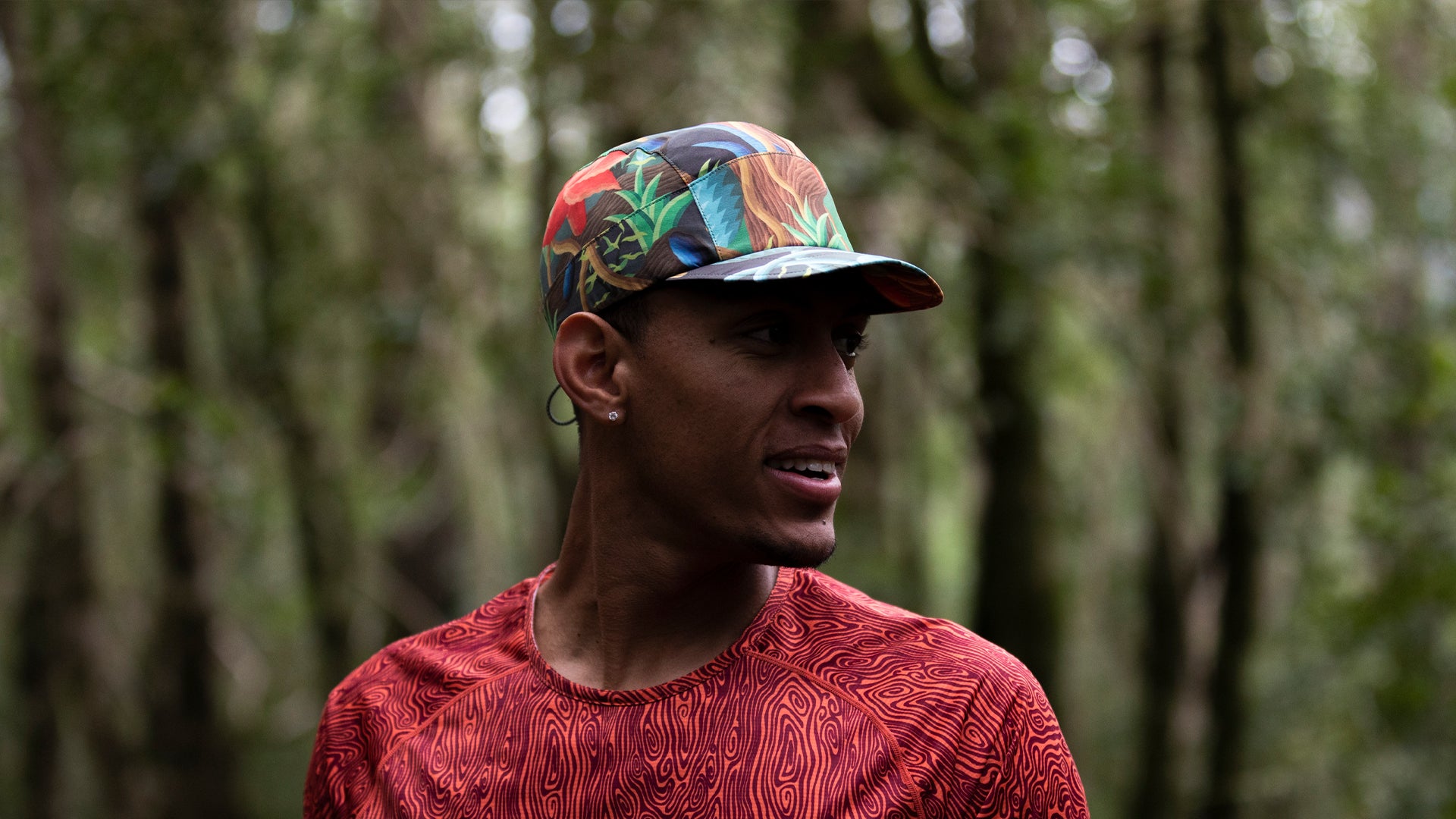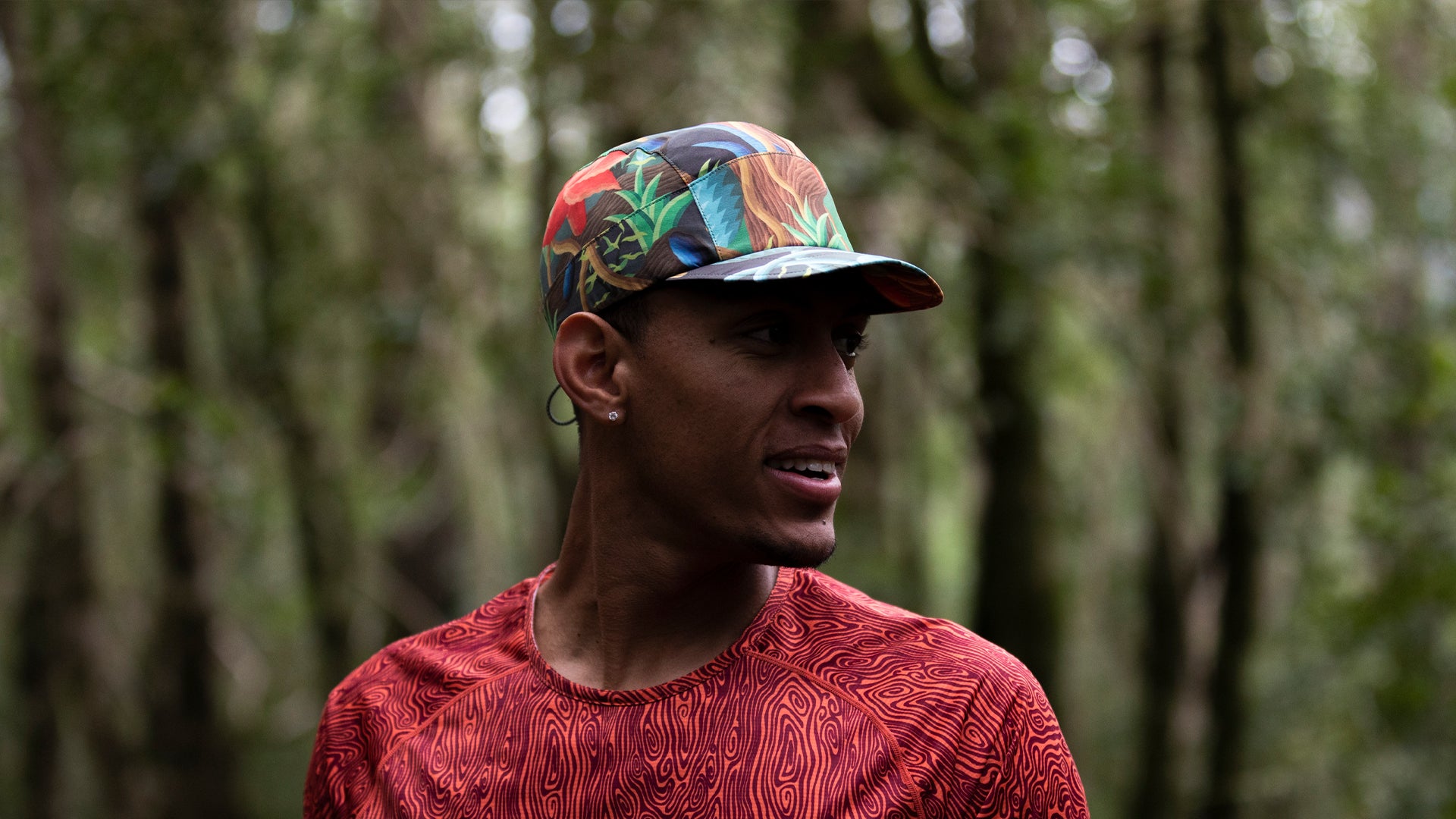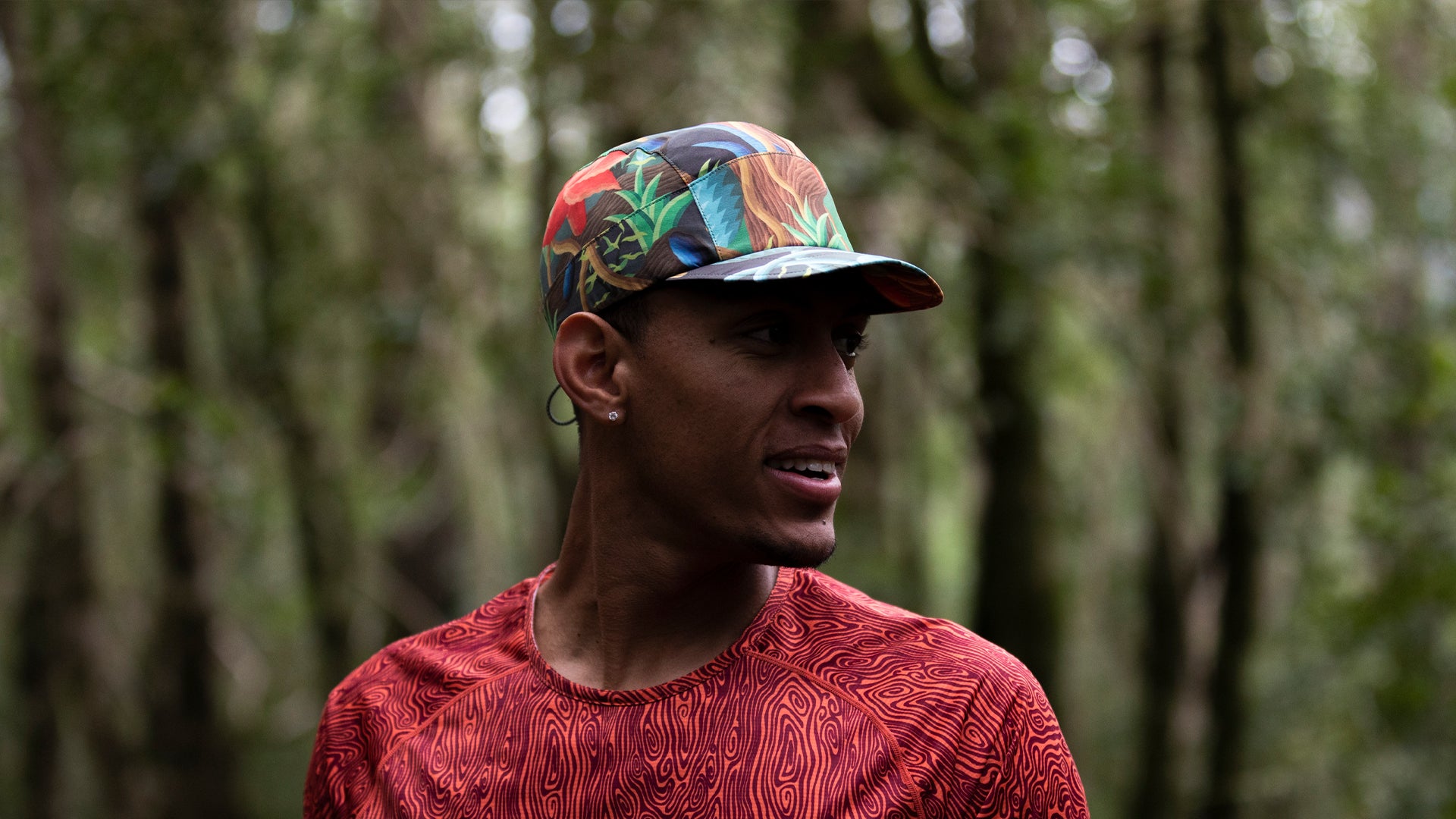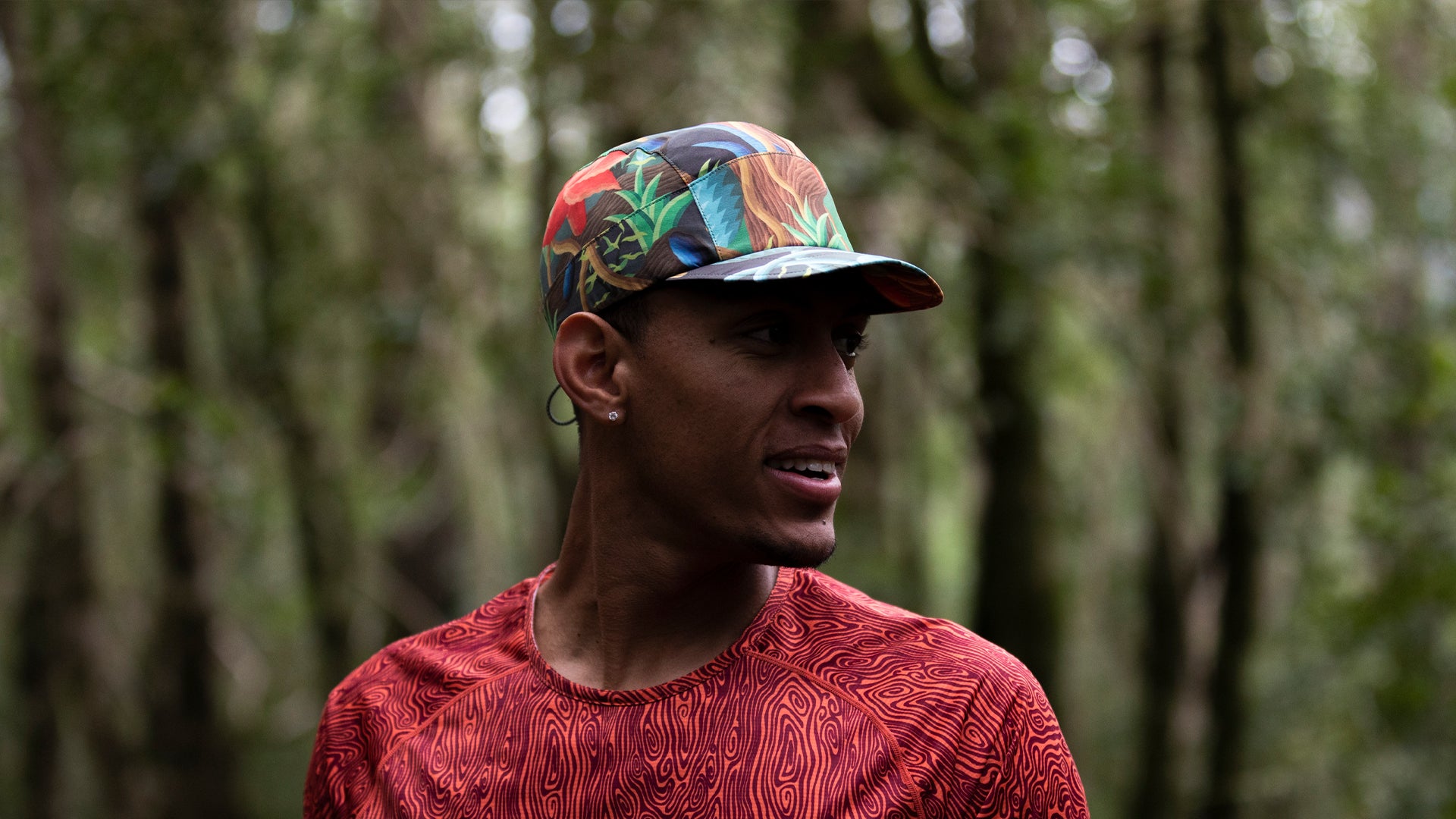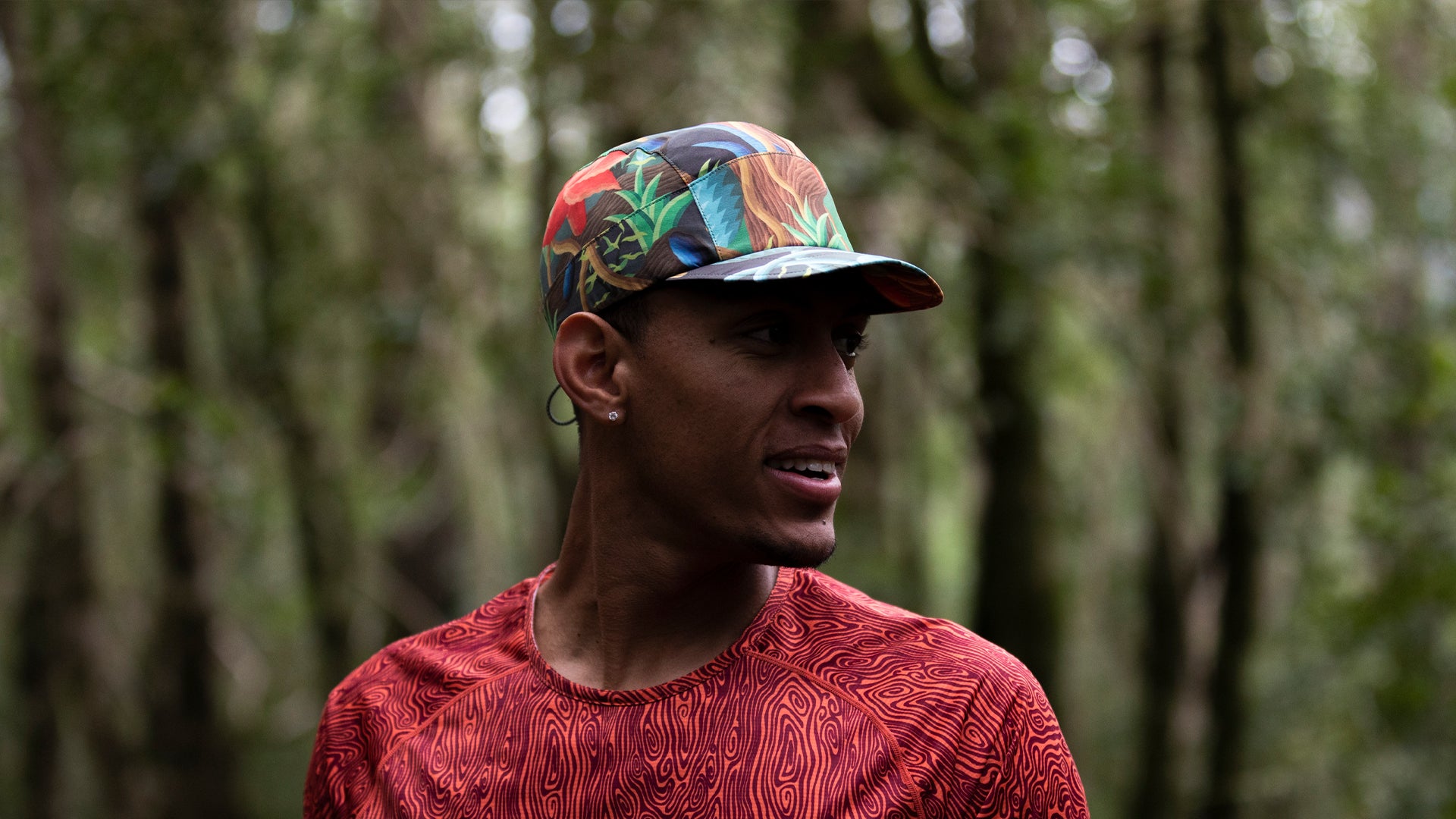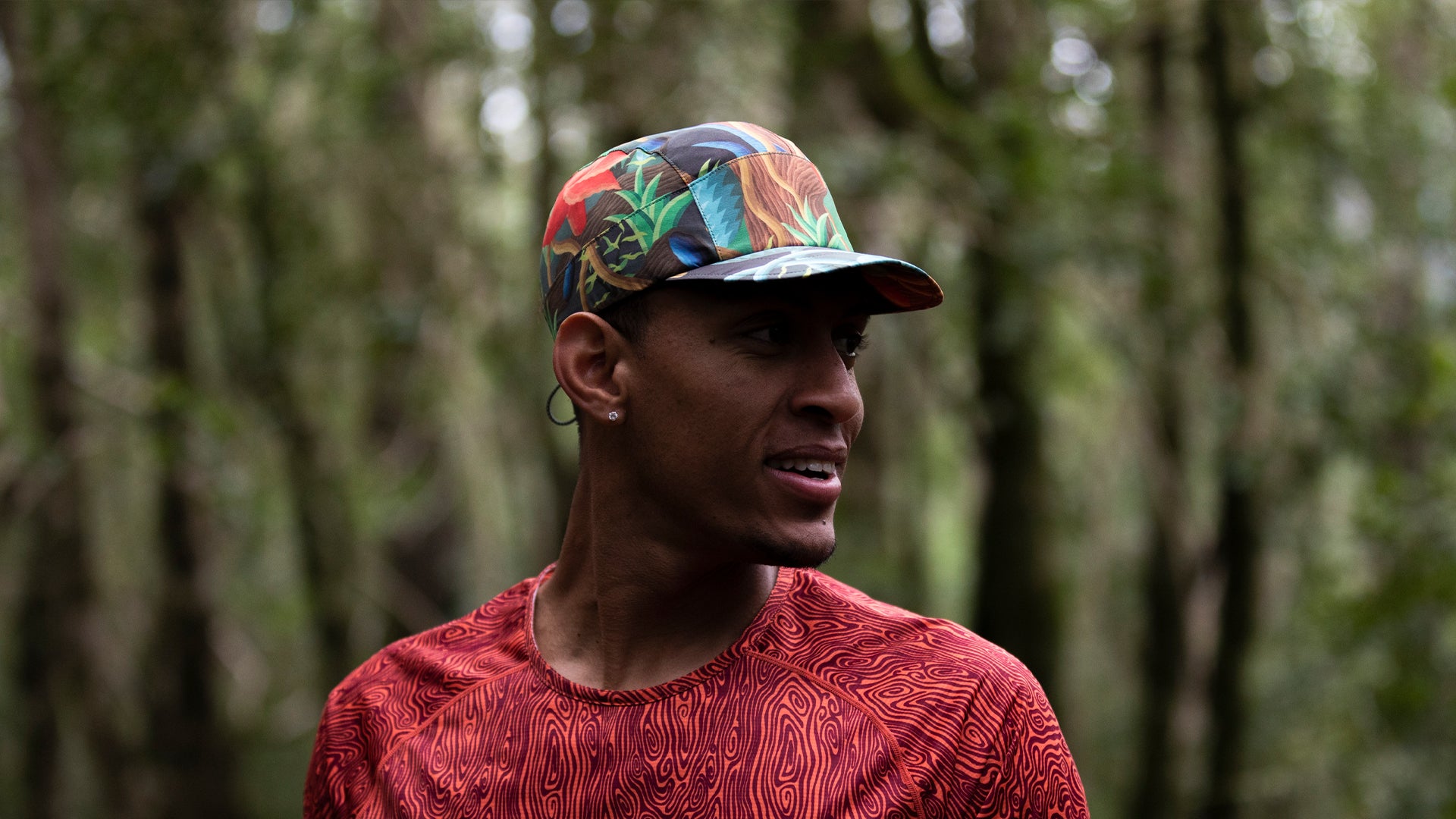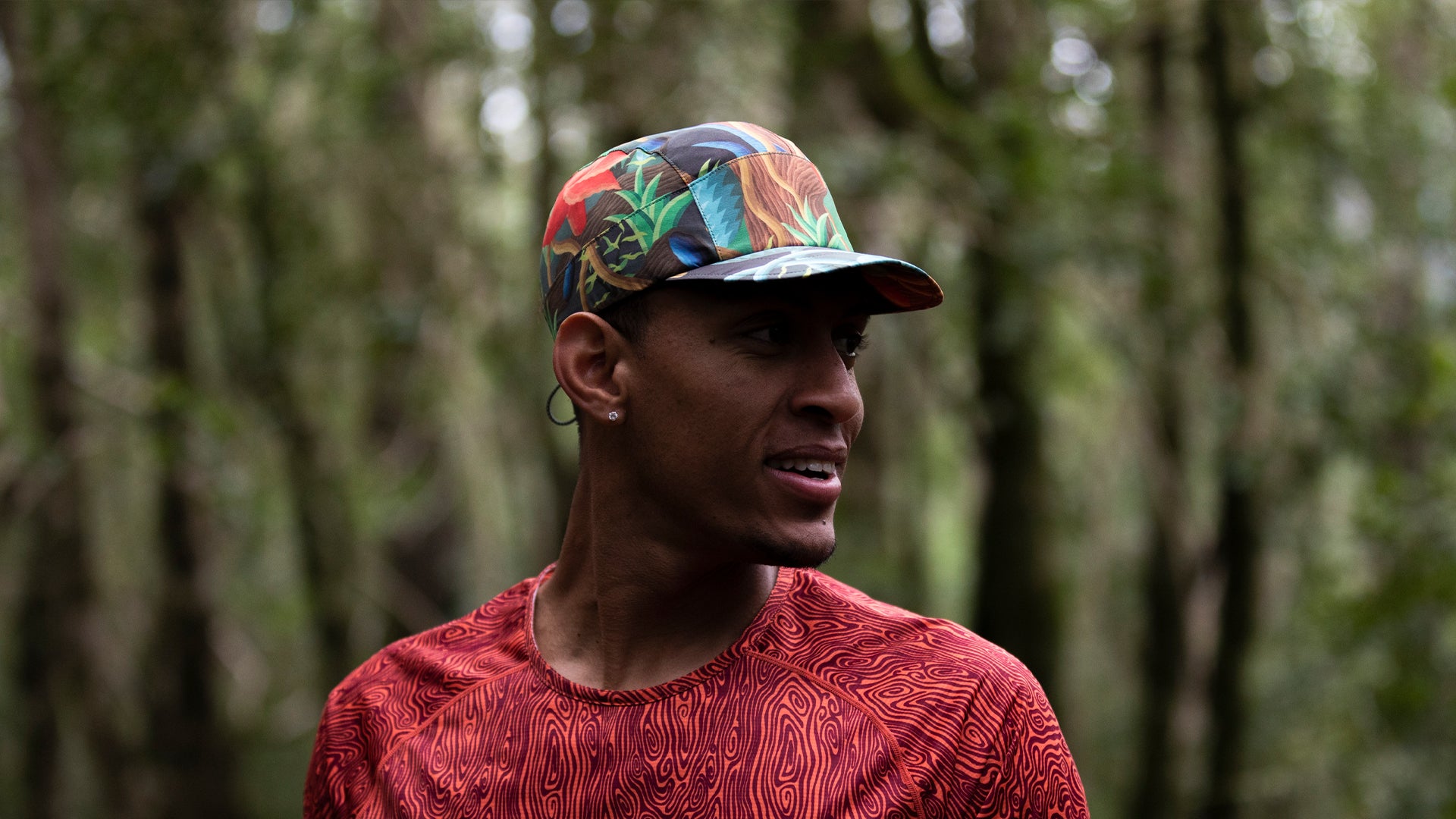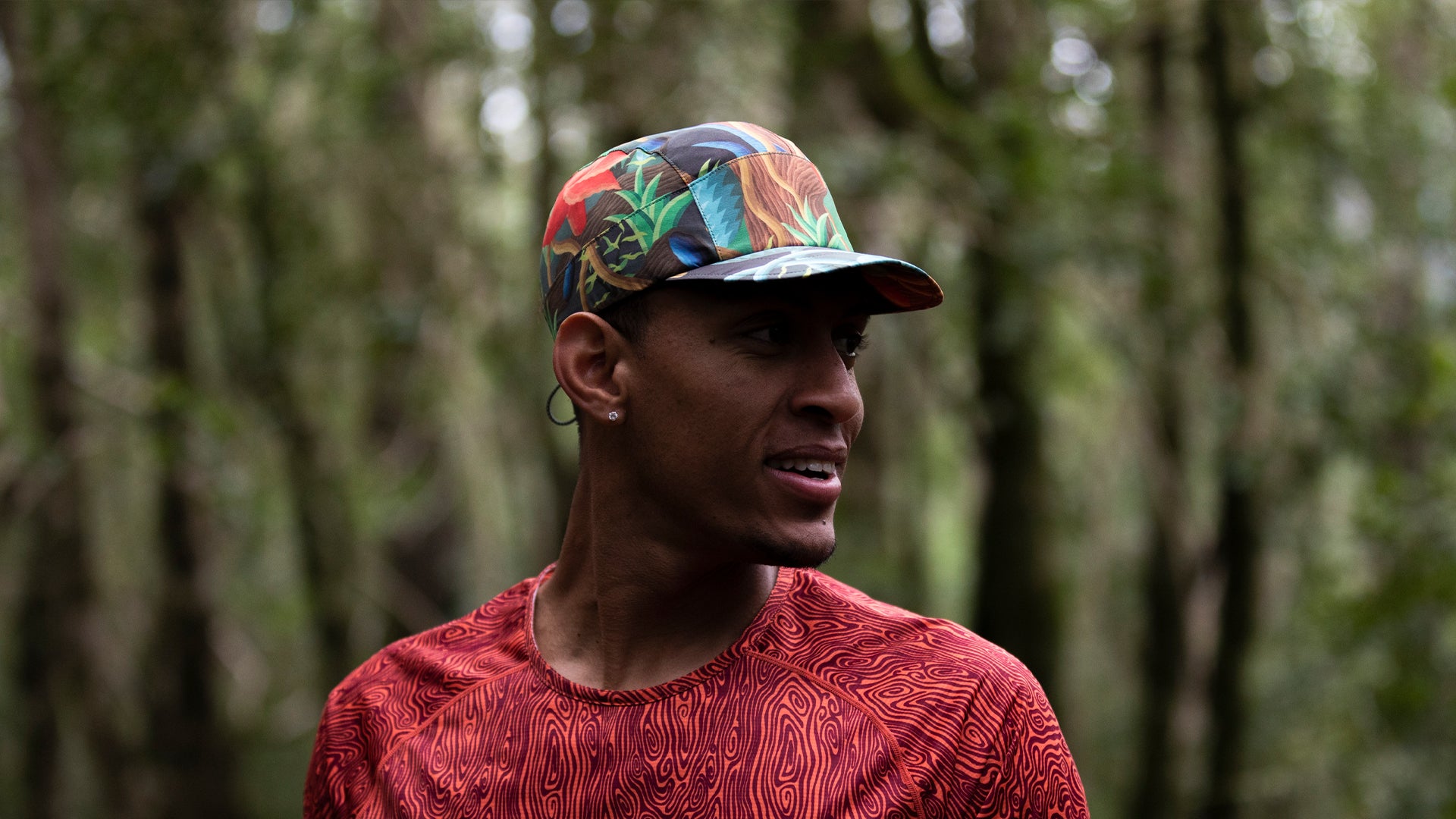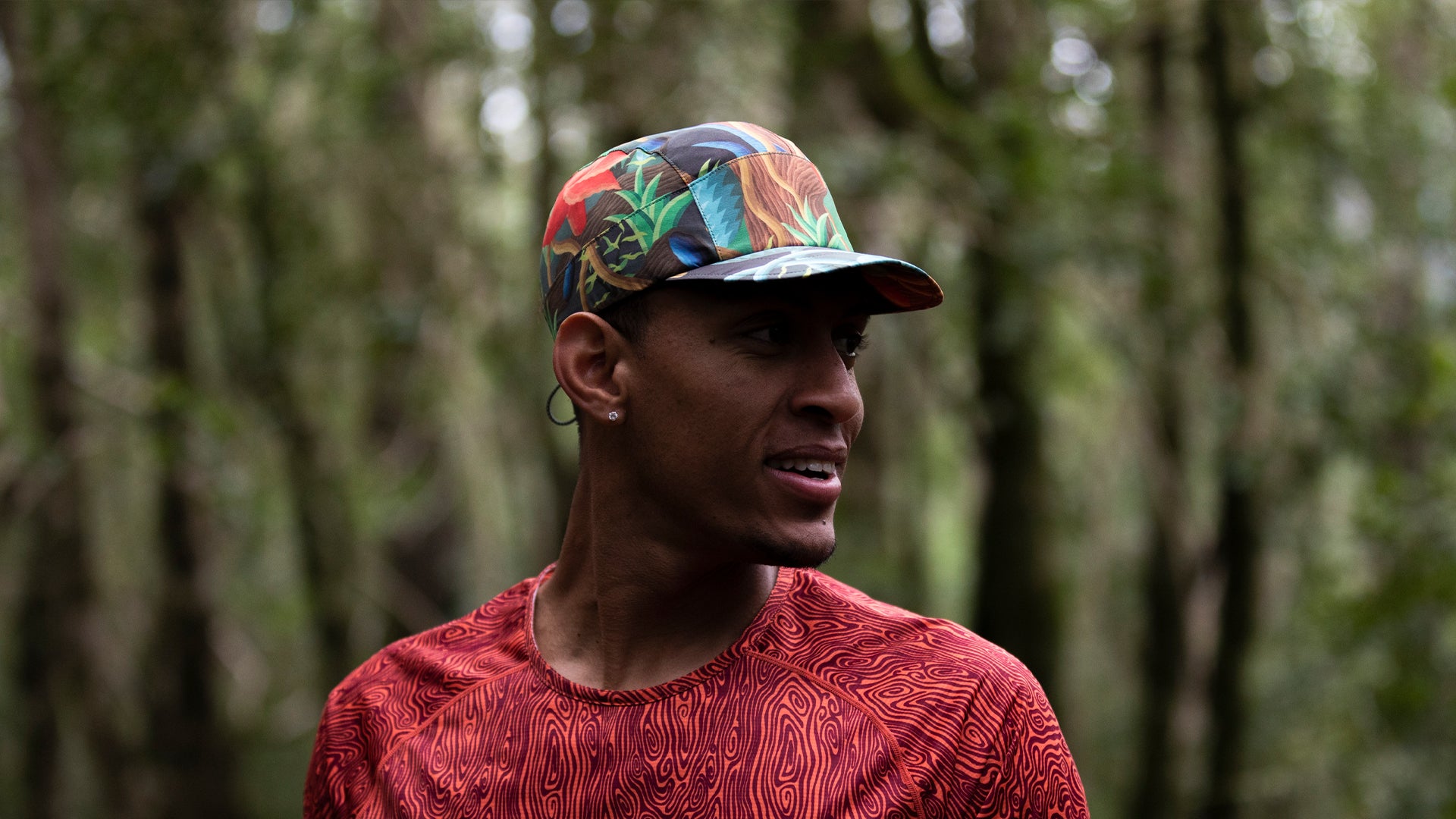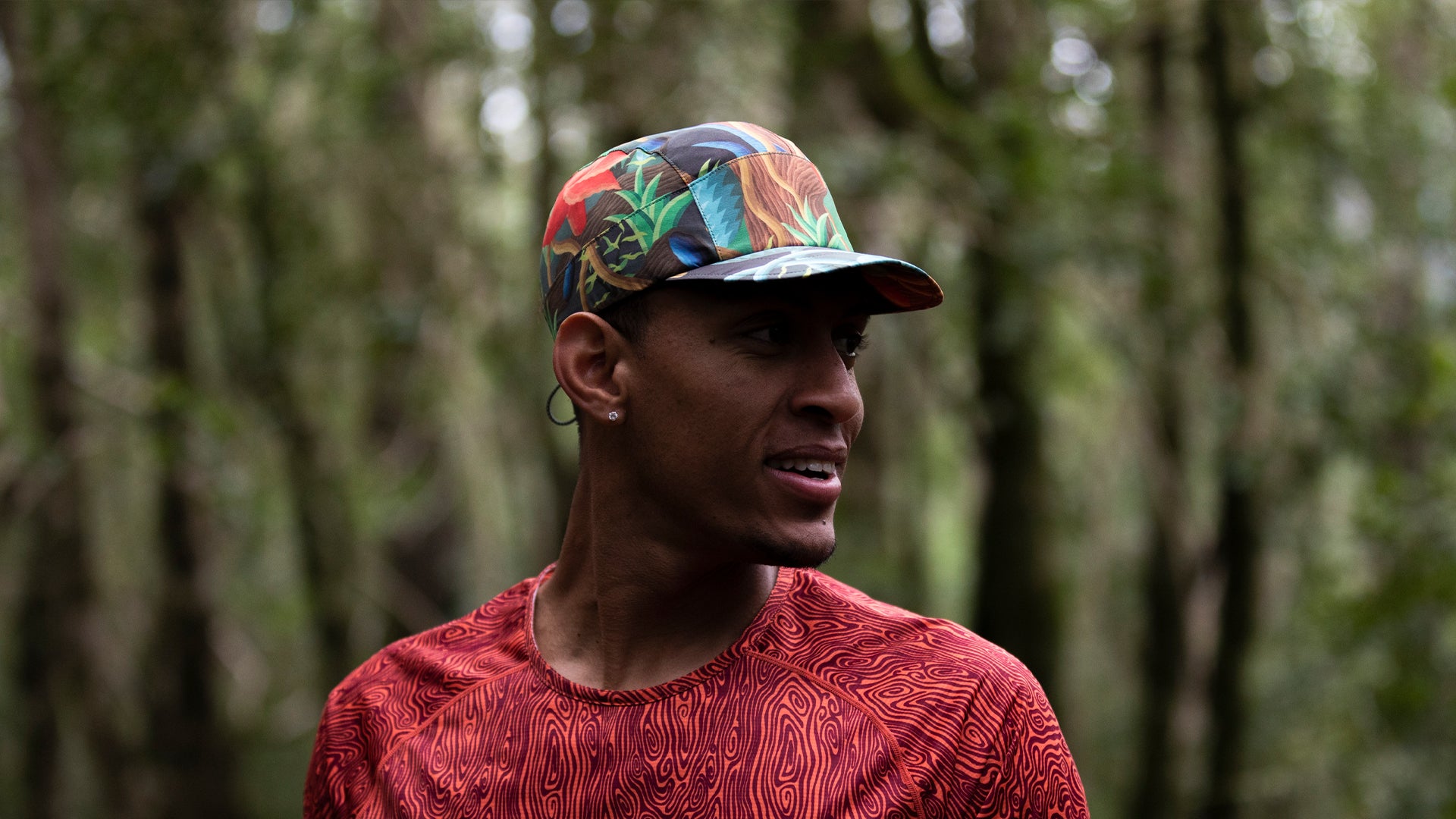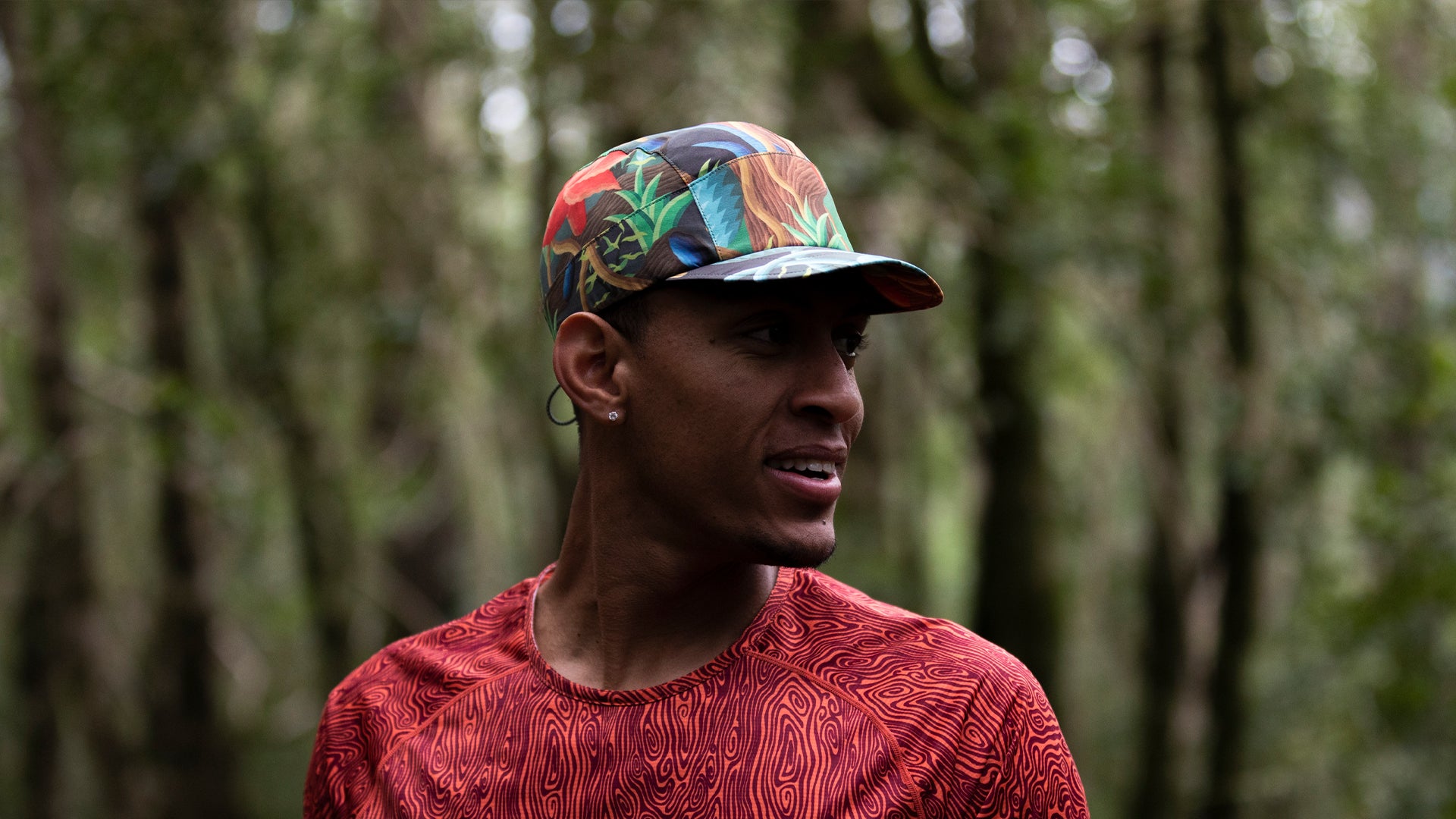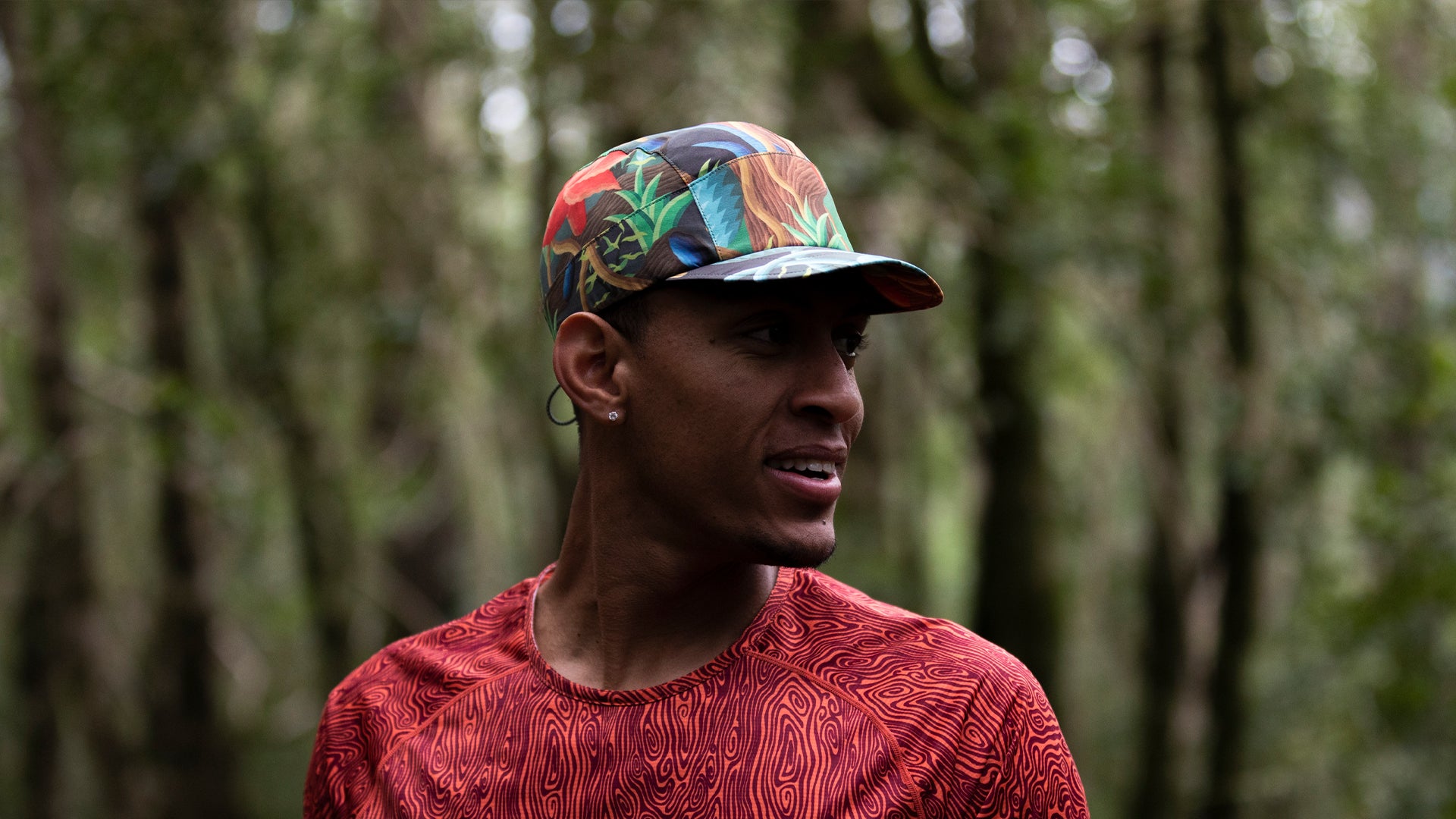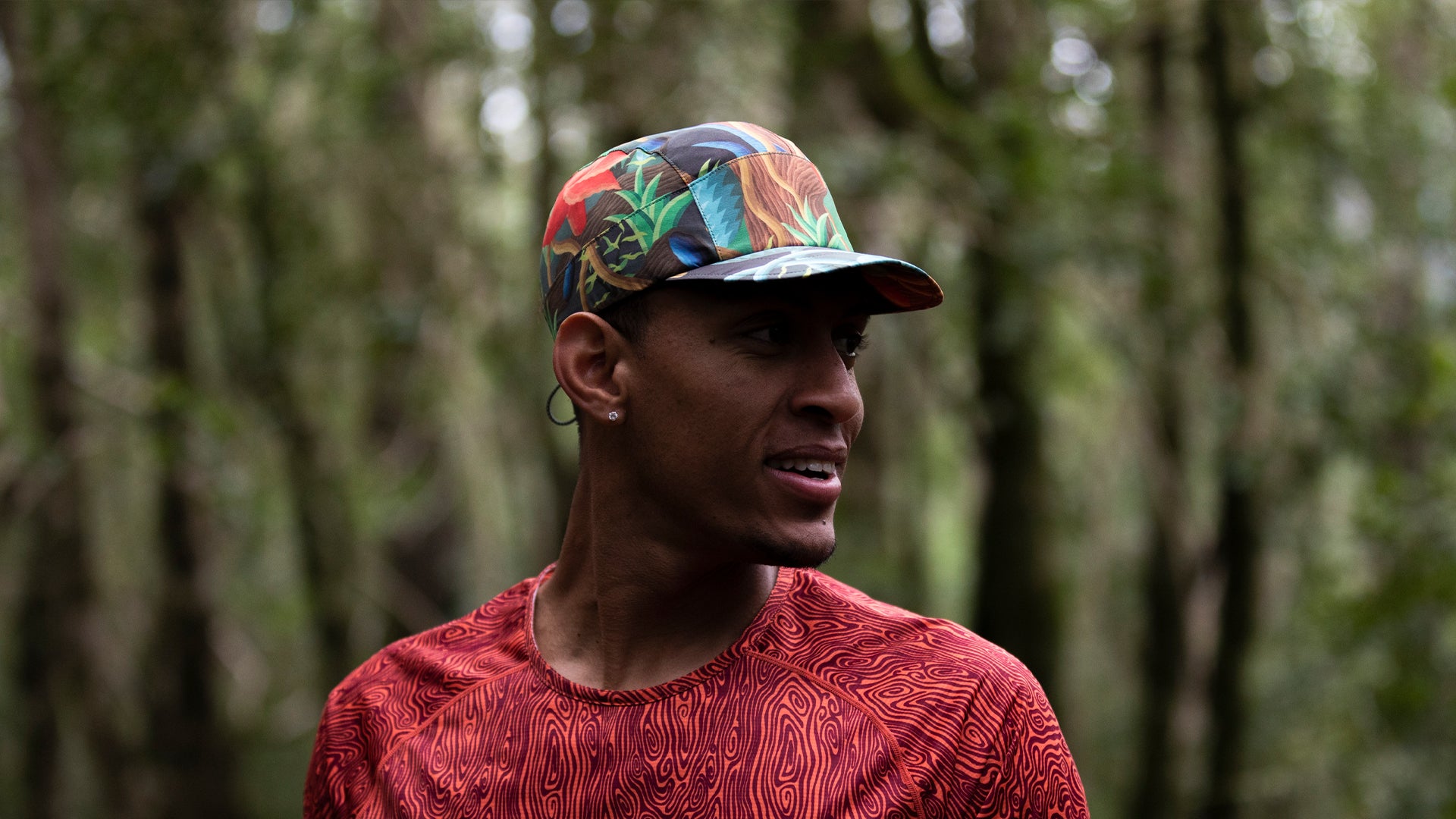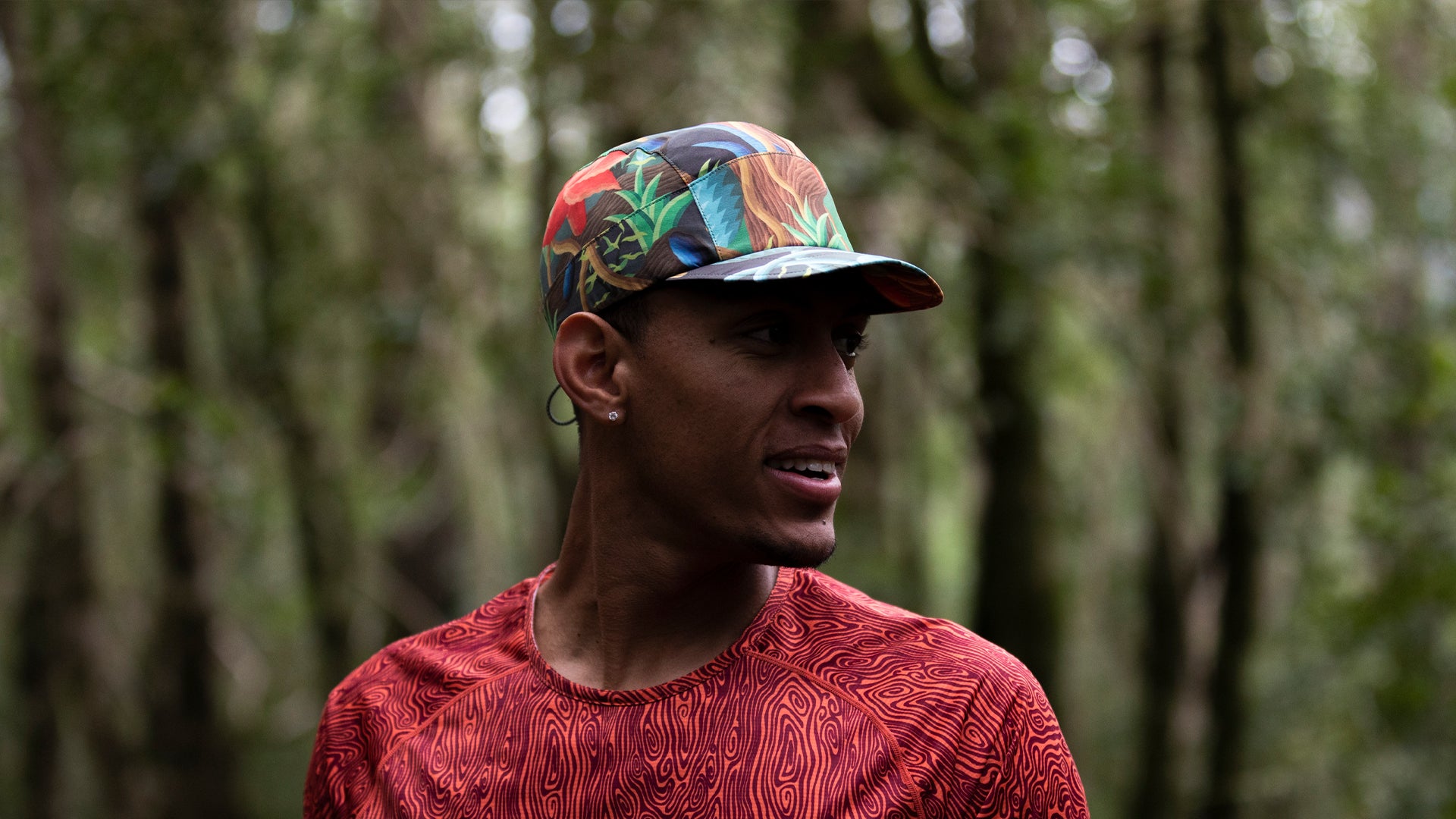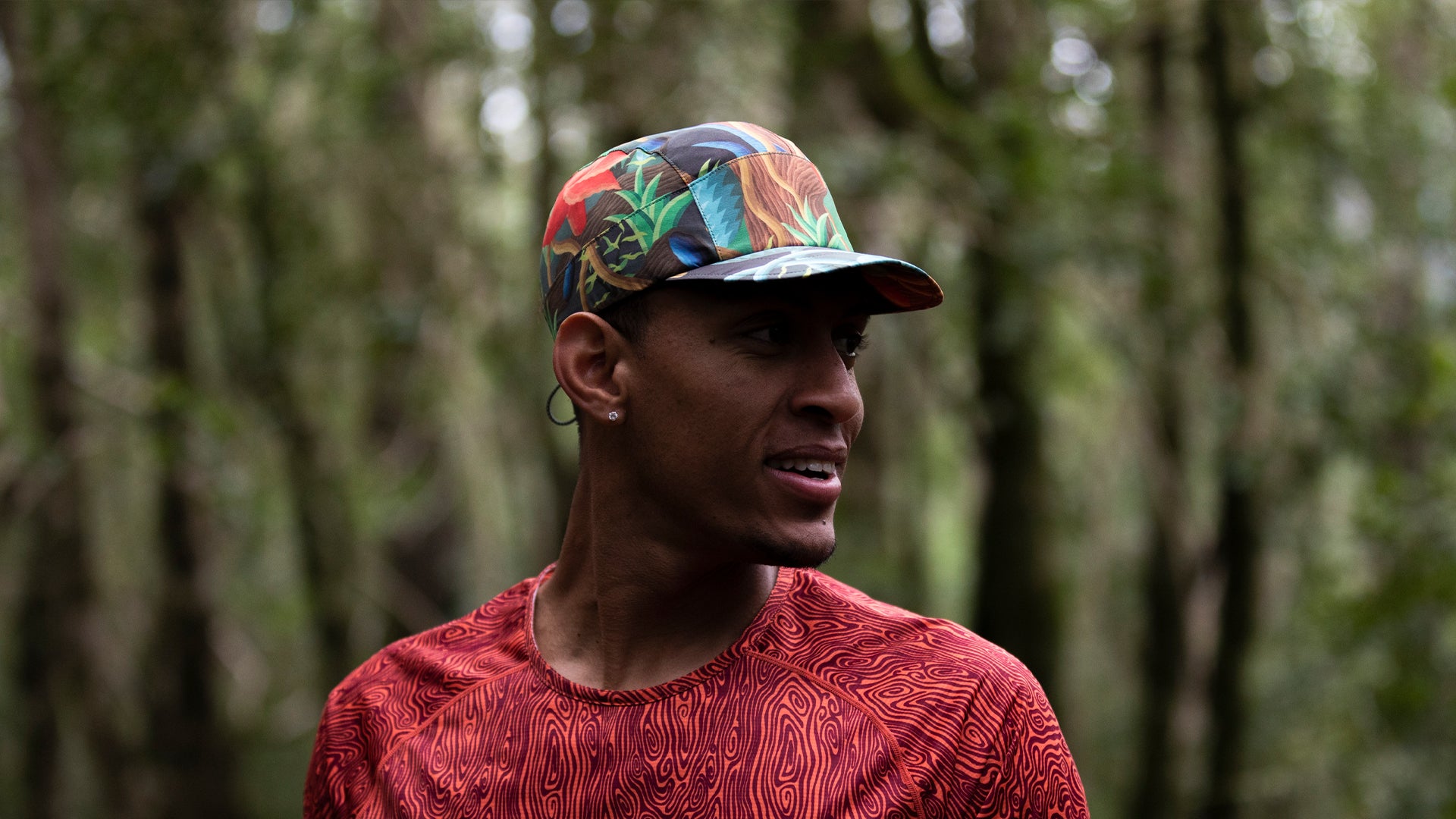 features
Weightless feel
Hyperlight AFO stretch woven fabric for a barely-there-feeling hat
Cool + dry comfort
Fast dry time, high breathability + excellent sweat wicking for cool comfort
Low-profile sport fit
Streamlined design provides optimal protection with an aerodynamic fit
Crushable foam brim
Lightweight, pliable foam brim is built to be scrunched up + tossed around while retaining its shape when worn
Flip it up
The pliable foam brim can be securely flipped up when not needing to shield from the sun
Minimal bungee strap
Adjustable reflective bungee cord with a rubber toggle ensure a lightweight, adaptable fit
Stay seen
Janji signature reflective logo on back + reflective bungee cord adds visibility in low light
materials + specs
AFO
88% recycled polyester, 12% elastane


Hat made in Taiwan

Weight
29g / 1oz
sustainability
Our AFO fabric is composed of 88% recycled polyester. We use high-grade recycled polyester made from 100% post-consumer recycled plastic like rPET (commonly found in single-use bottles and containers) to reduce the impact of our apparel without compromising on performance, durability or comfort.

AFO fabric is also bluesign® certified meaning it is free from harmful chemicals and is fabricated in a way that meets a high environmental standard.
Learn more about our sustainable initiatives
 

here.
Gallery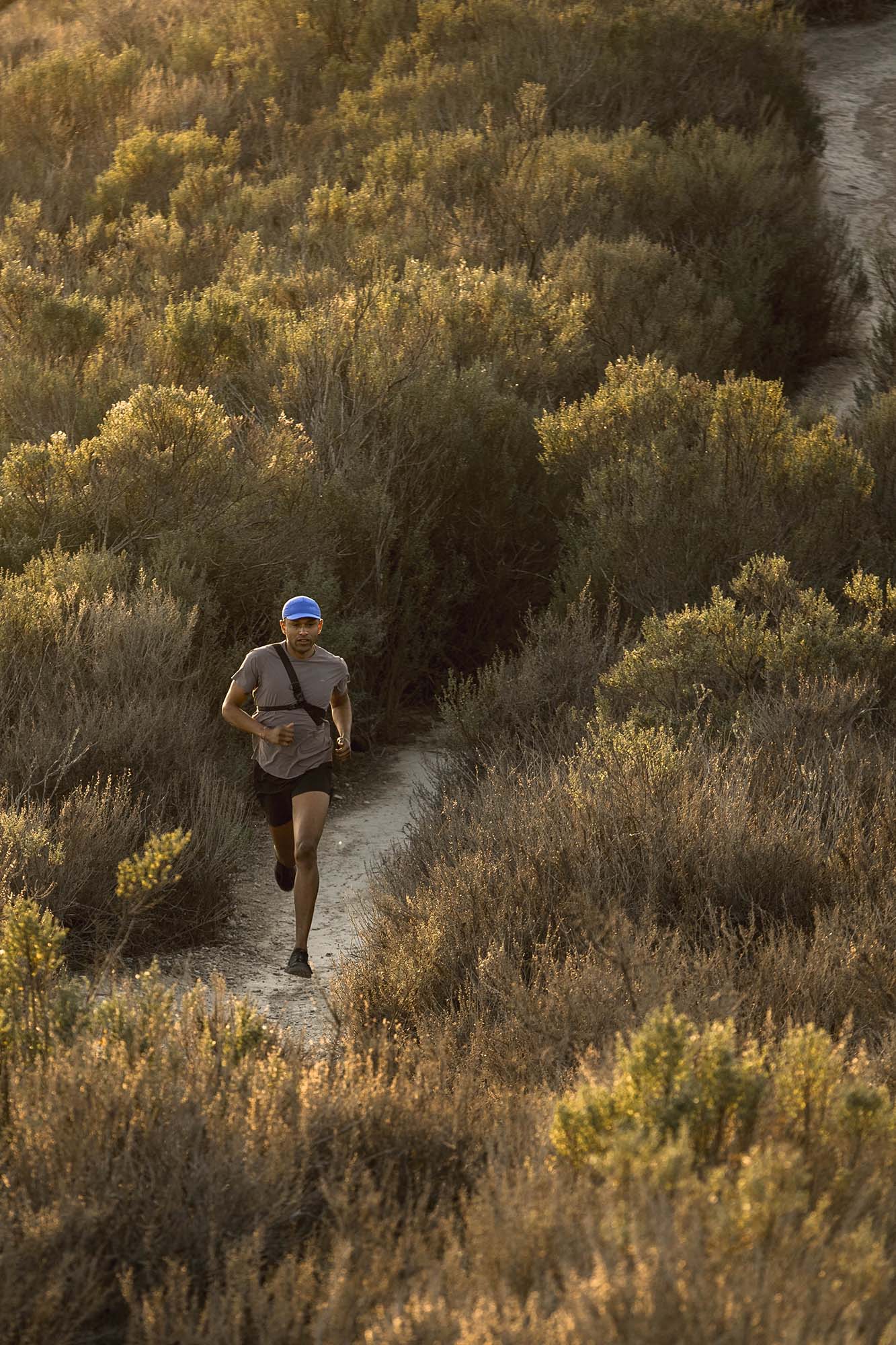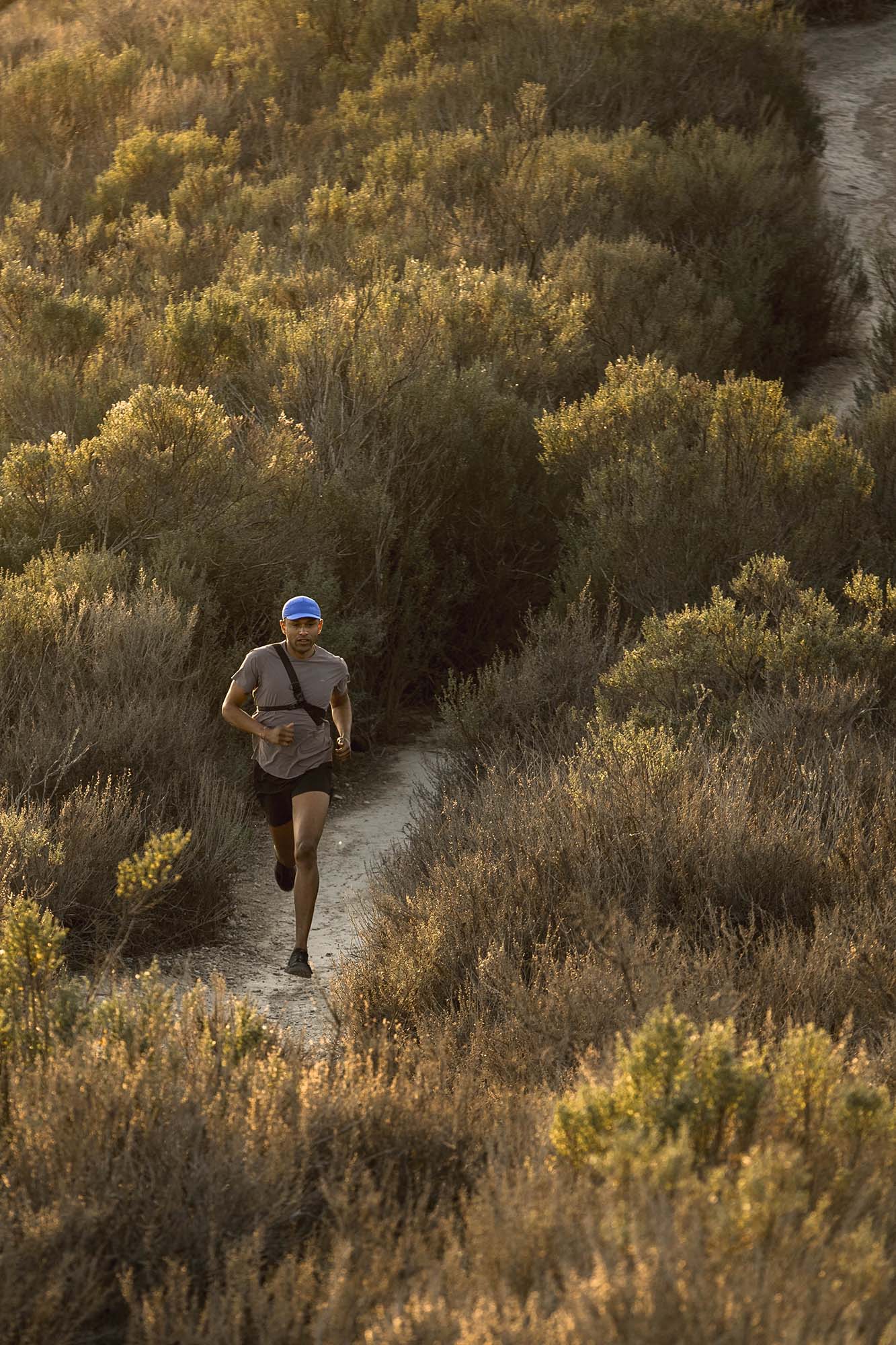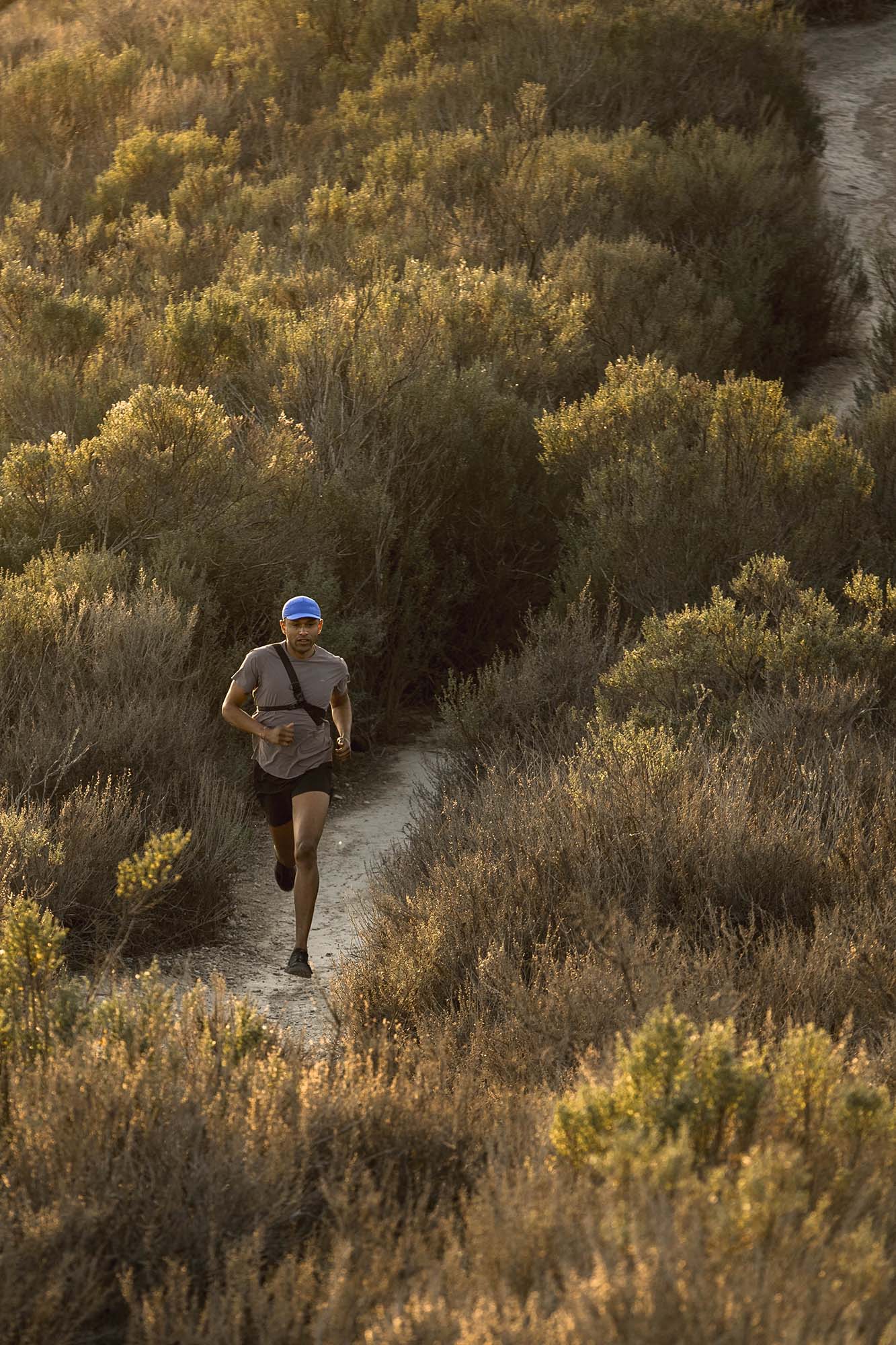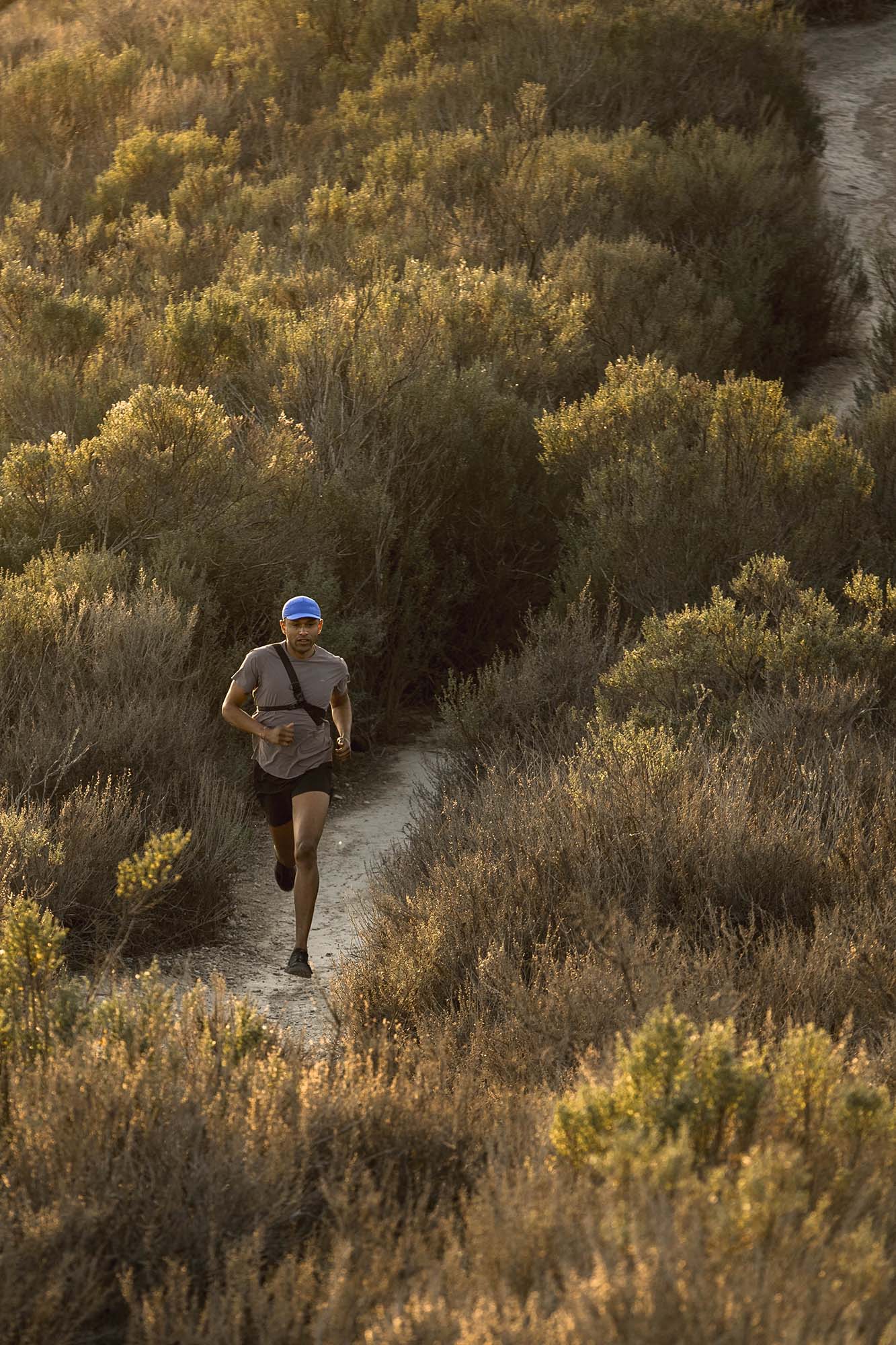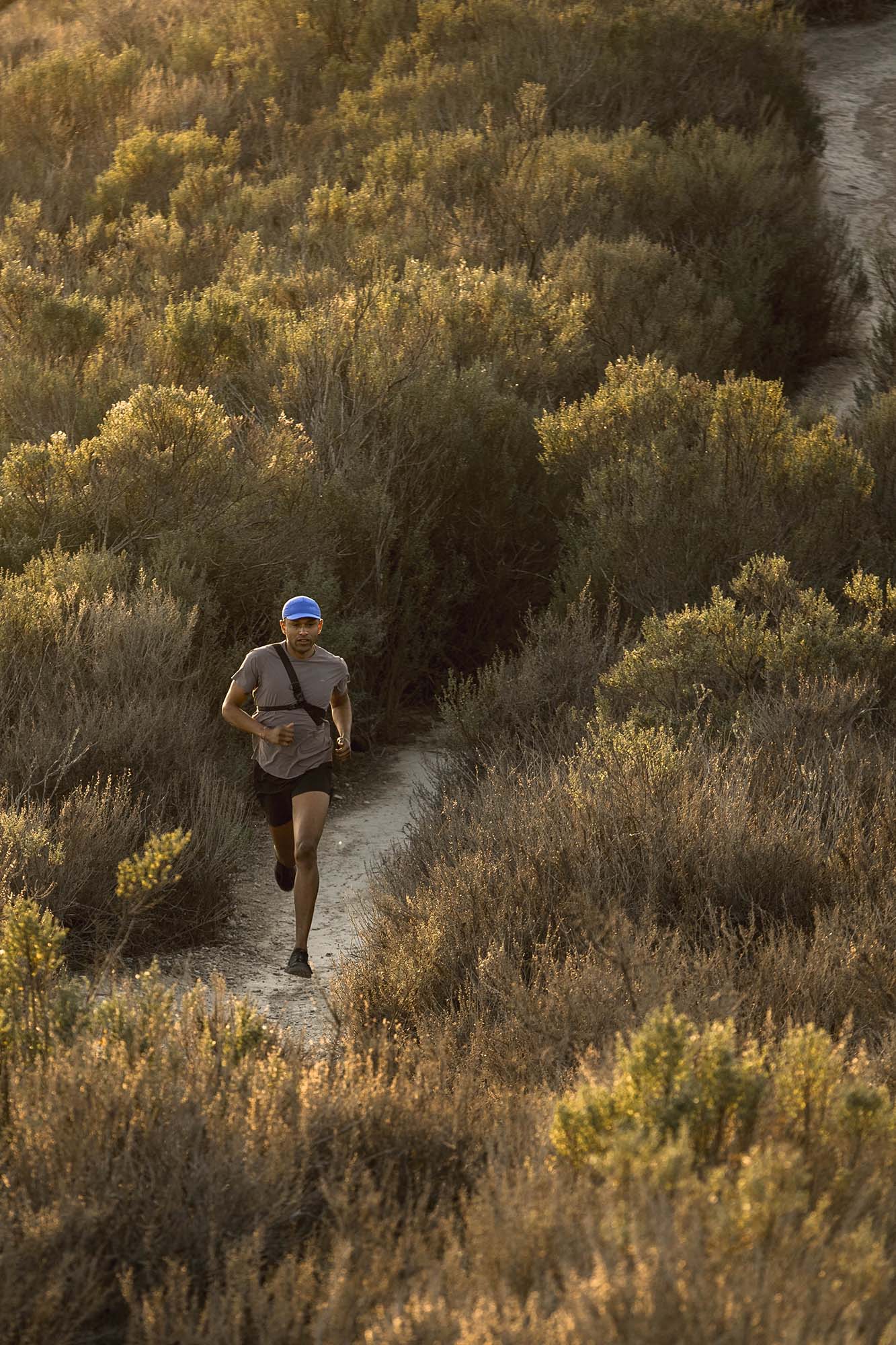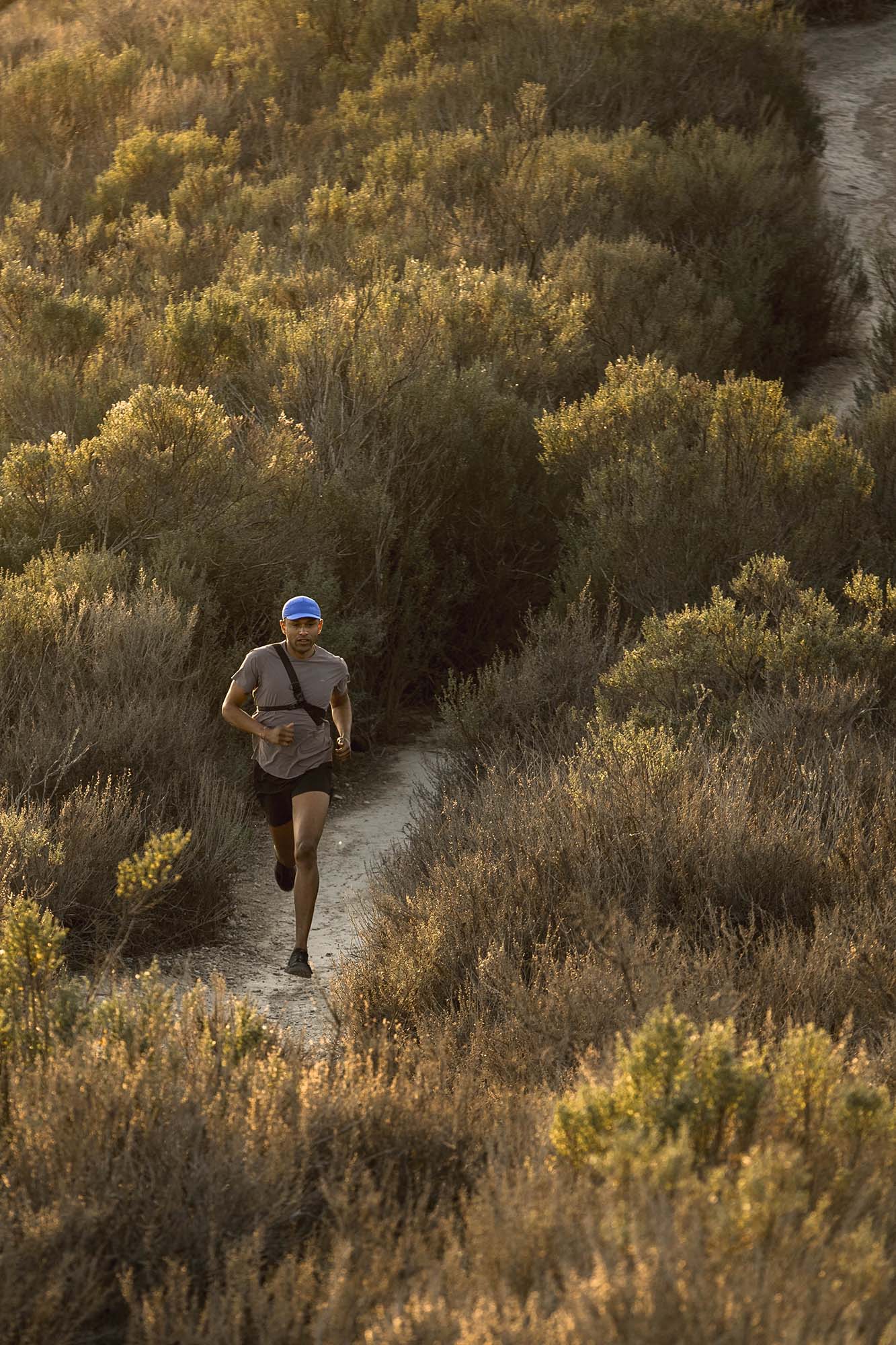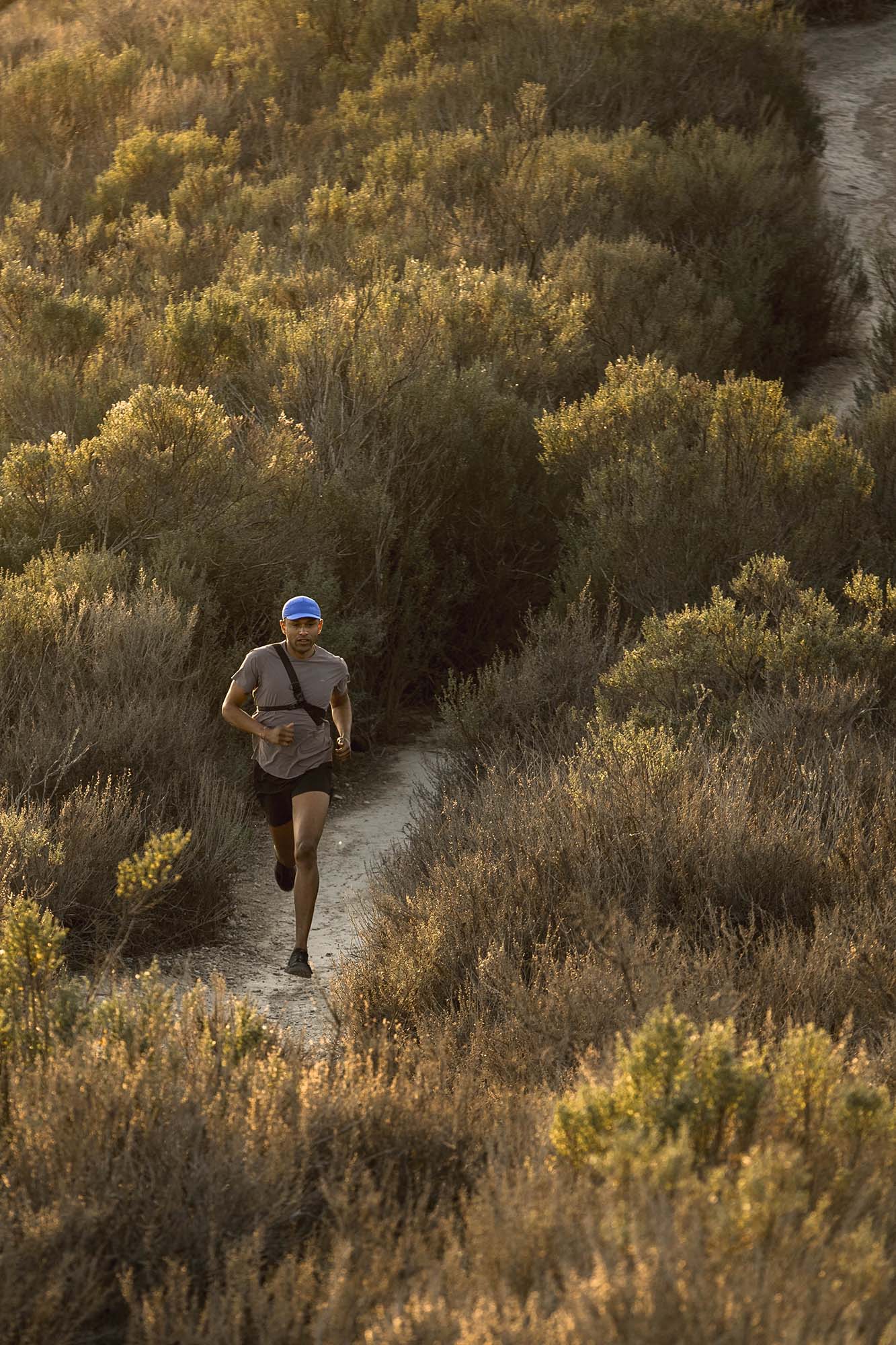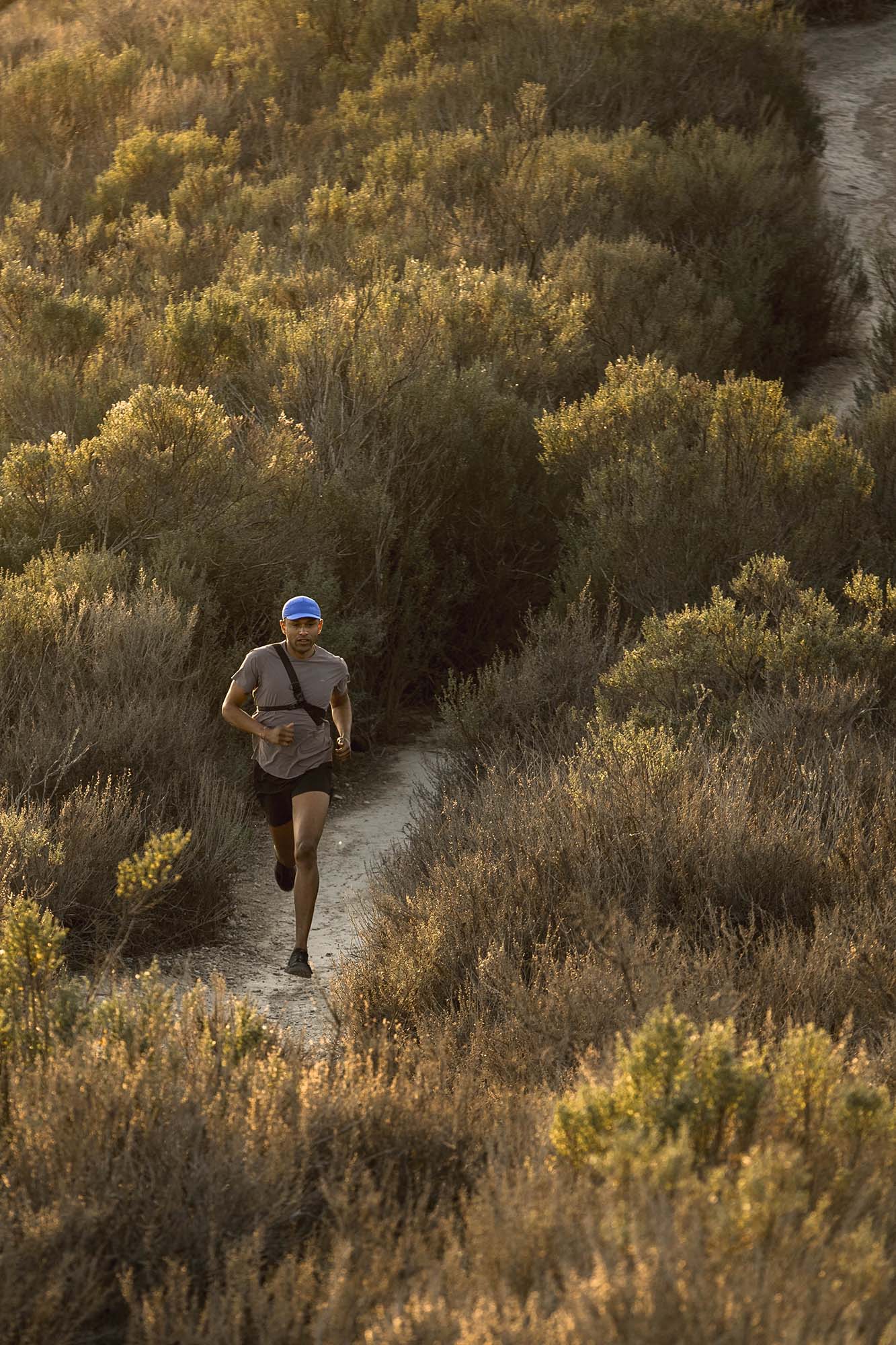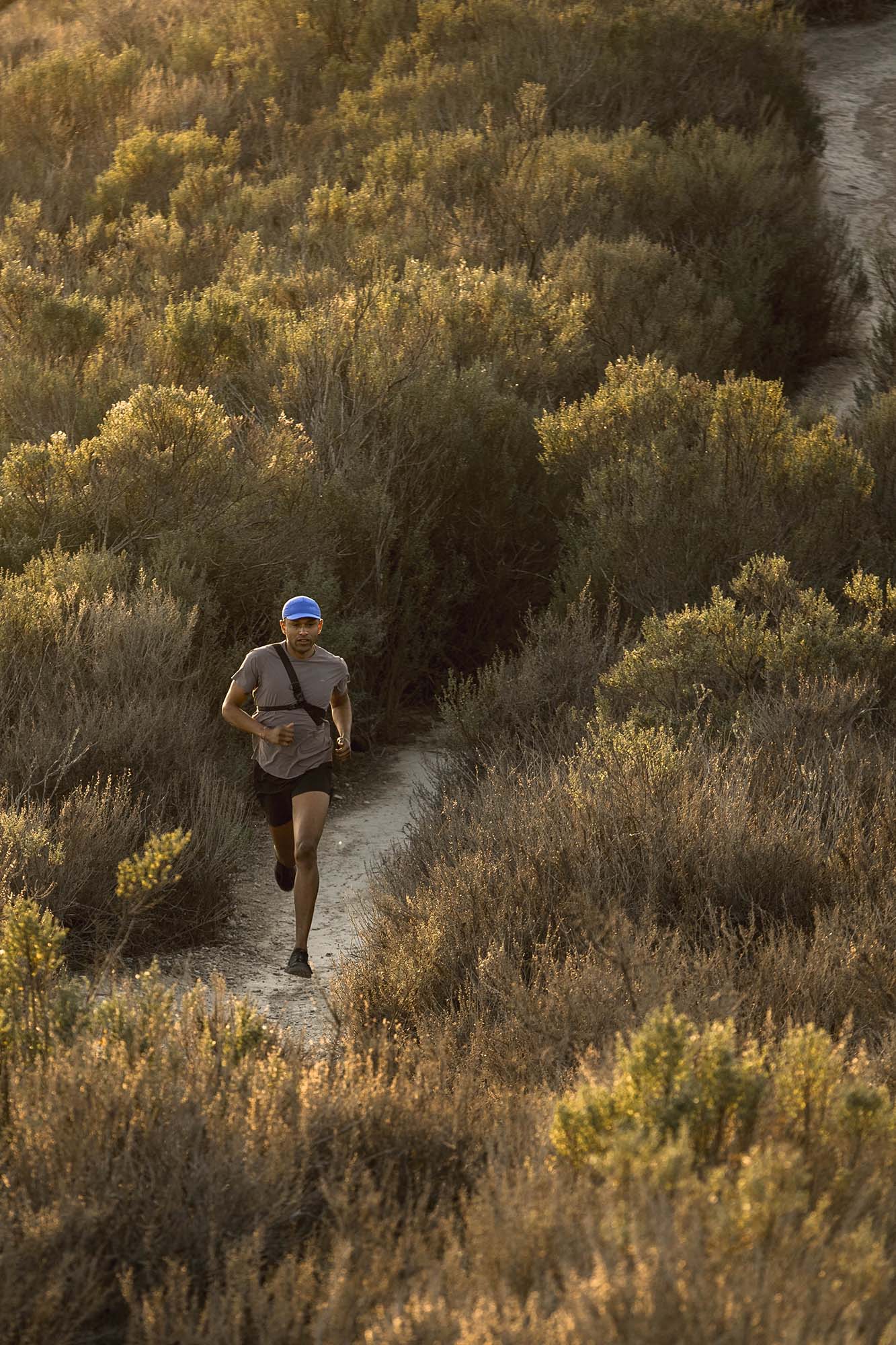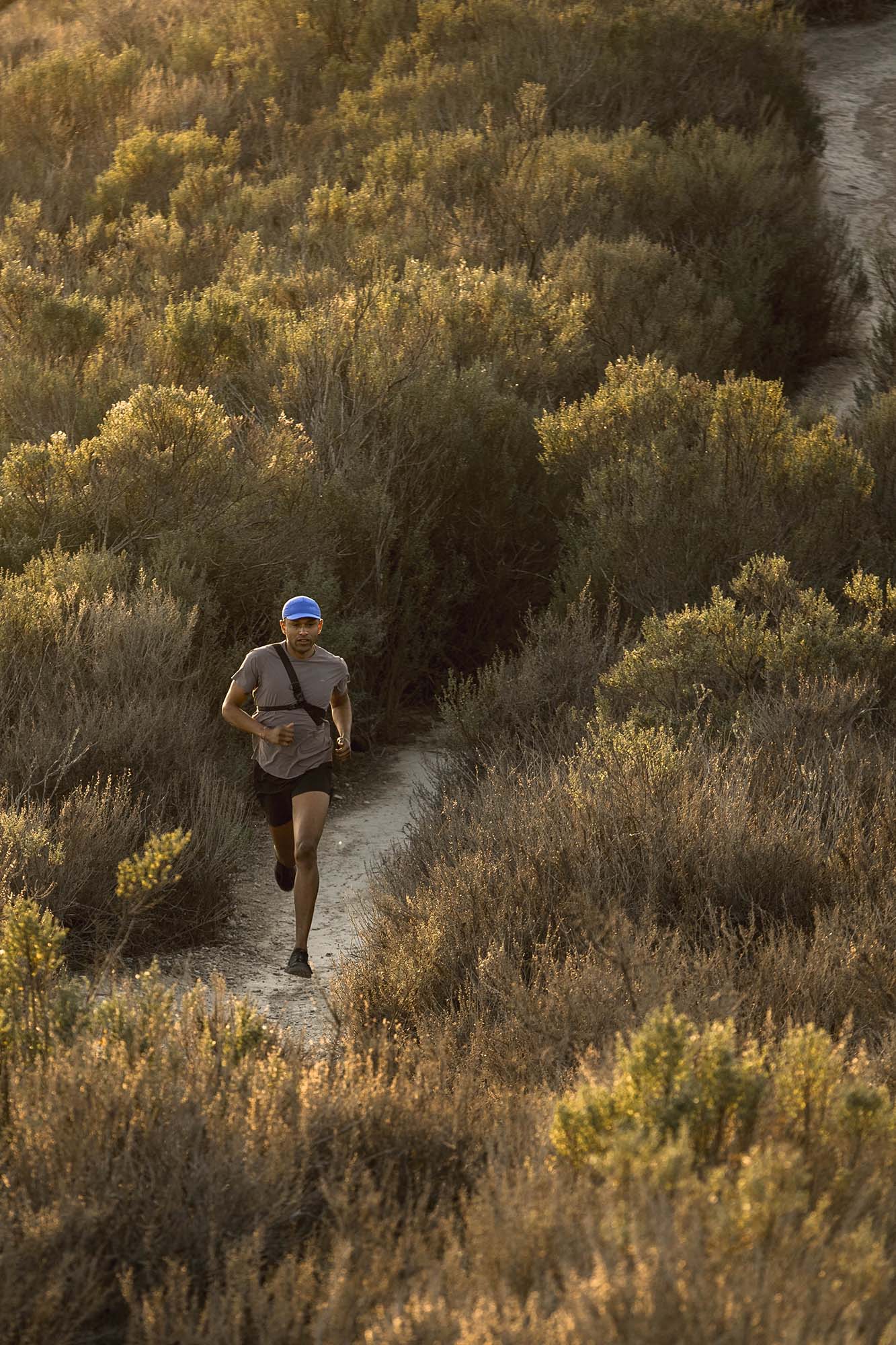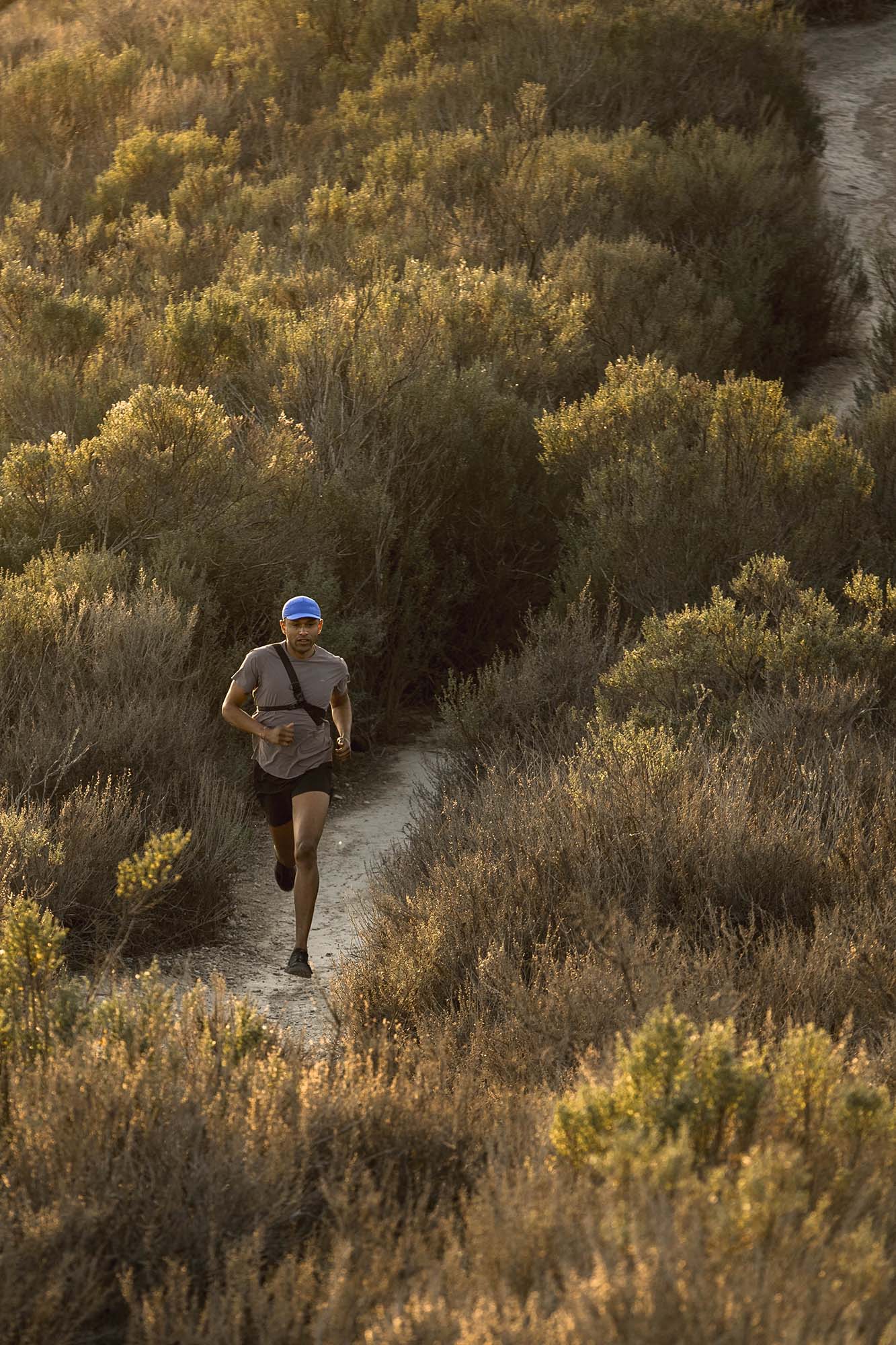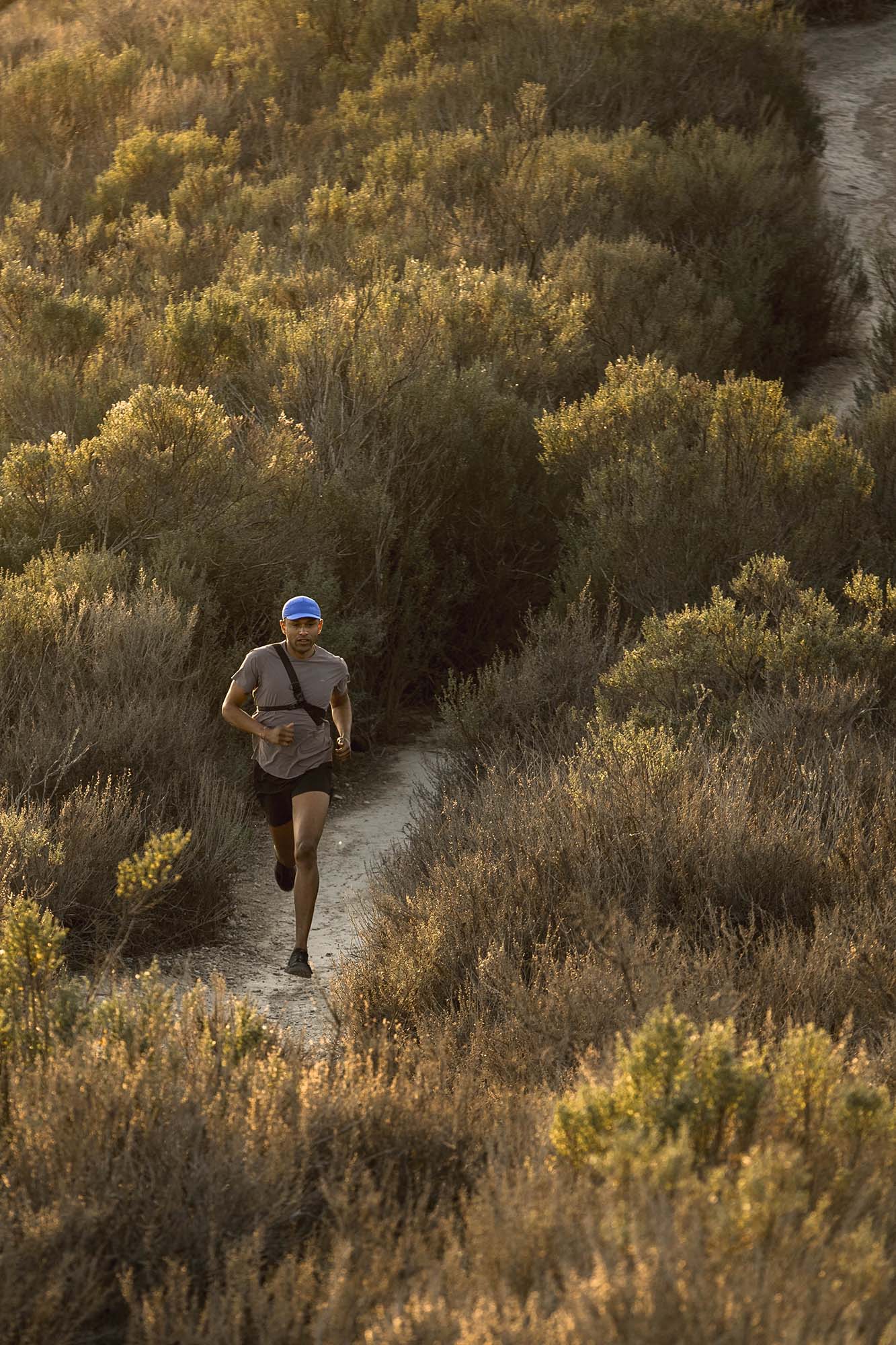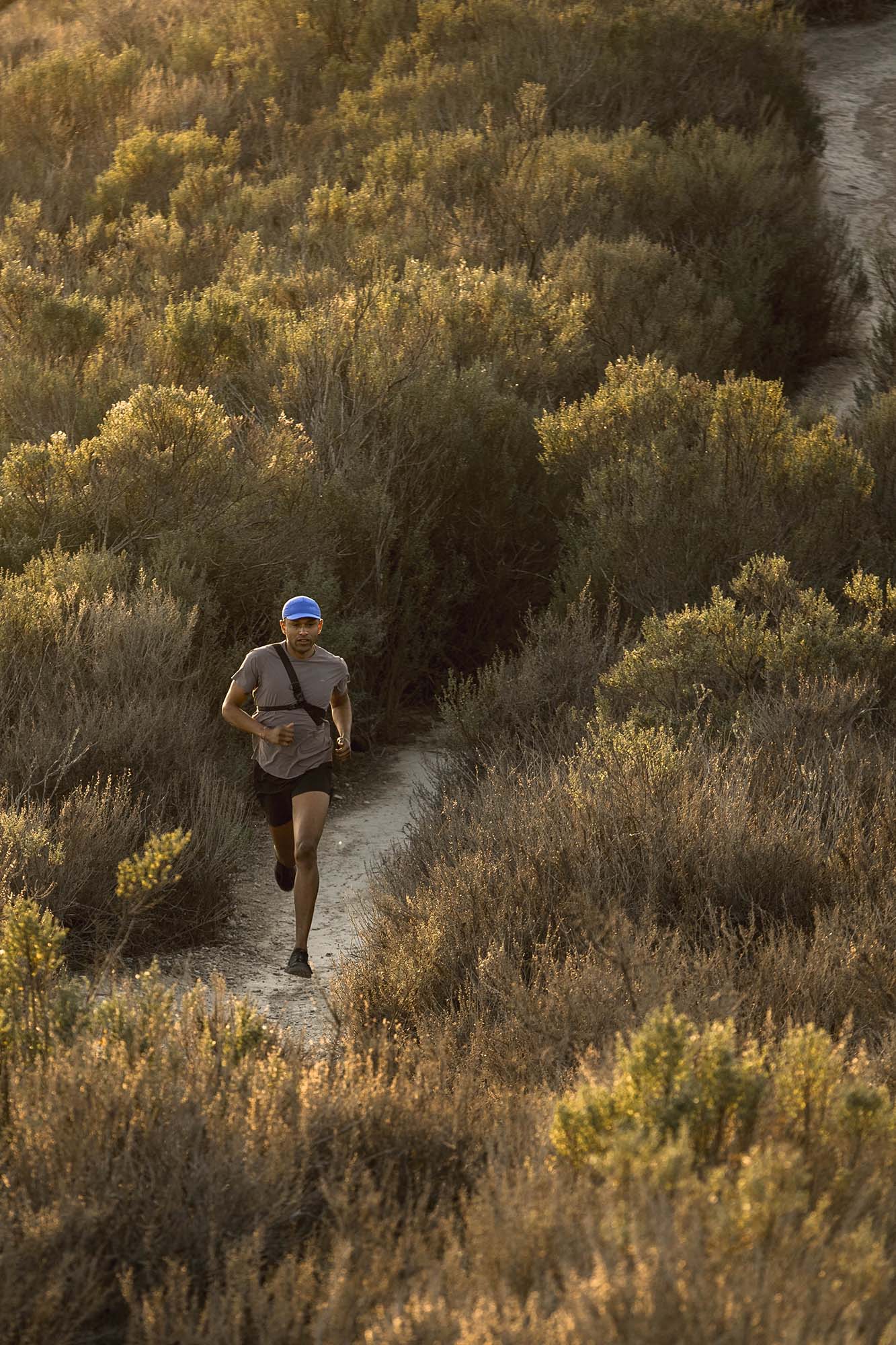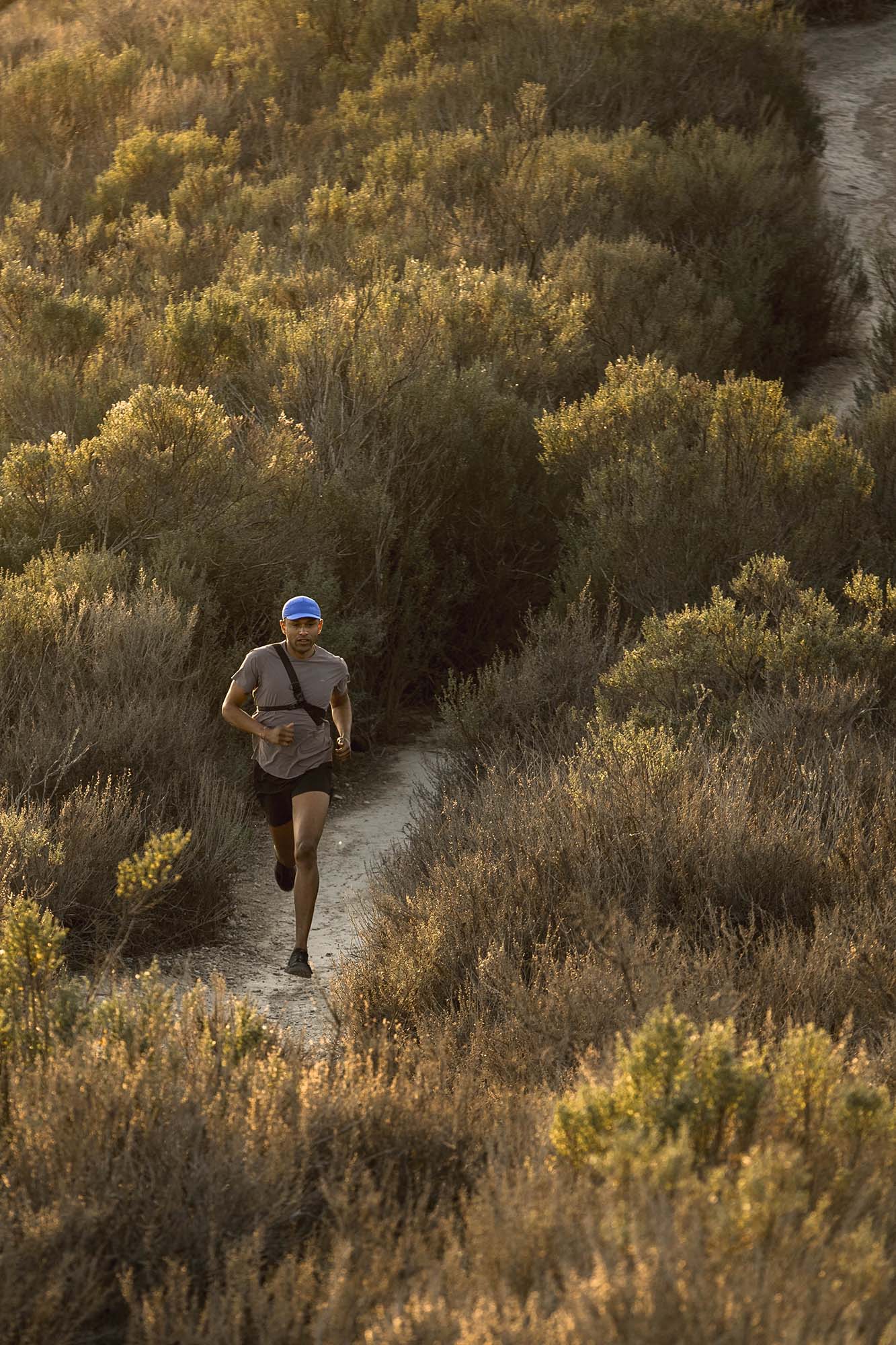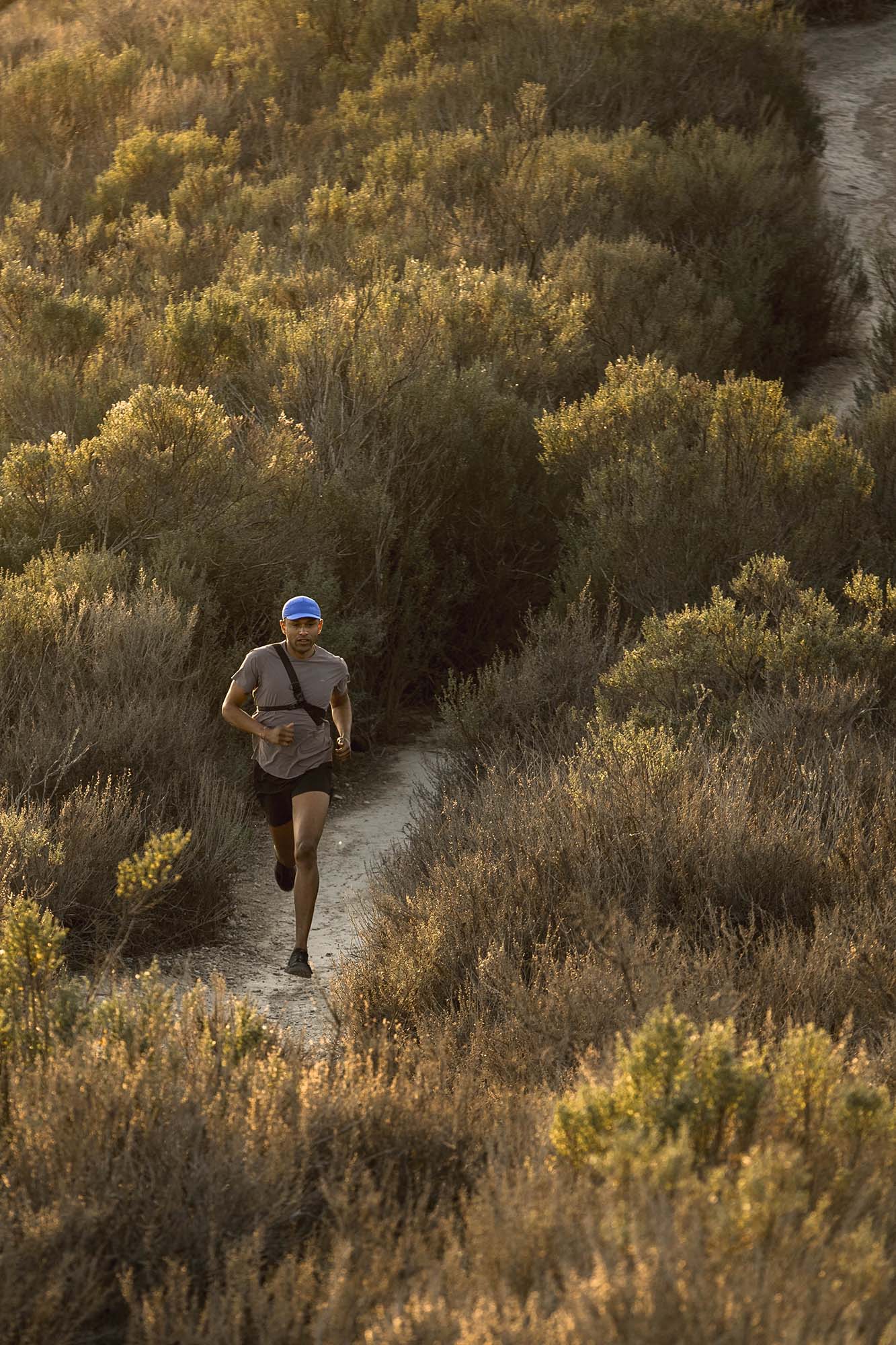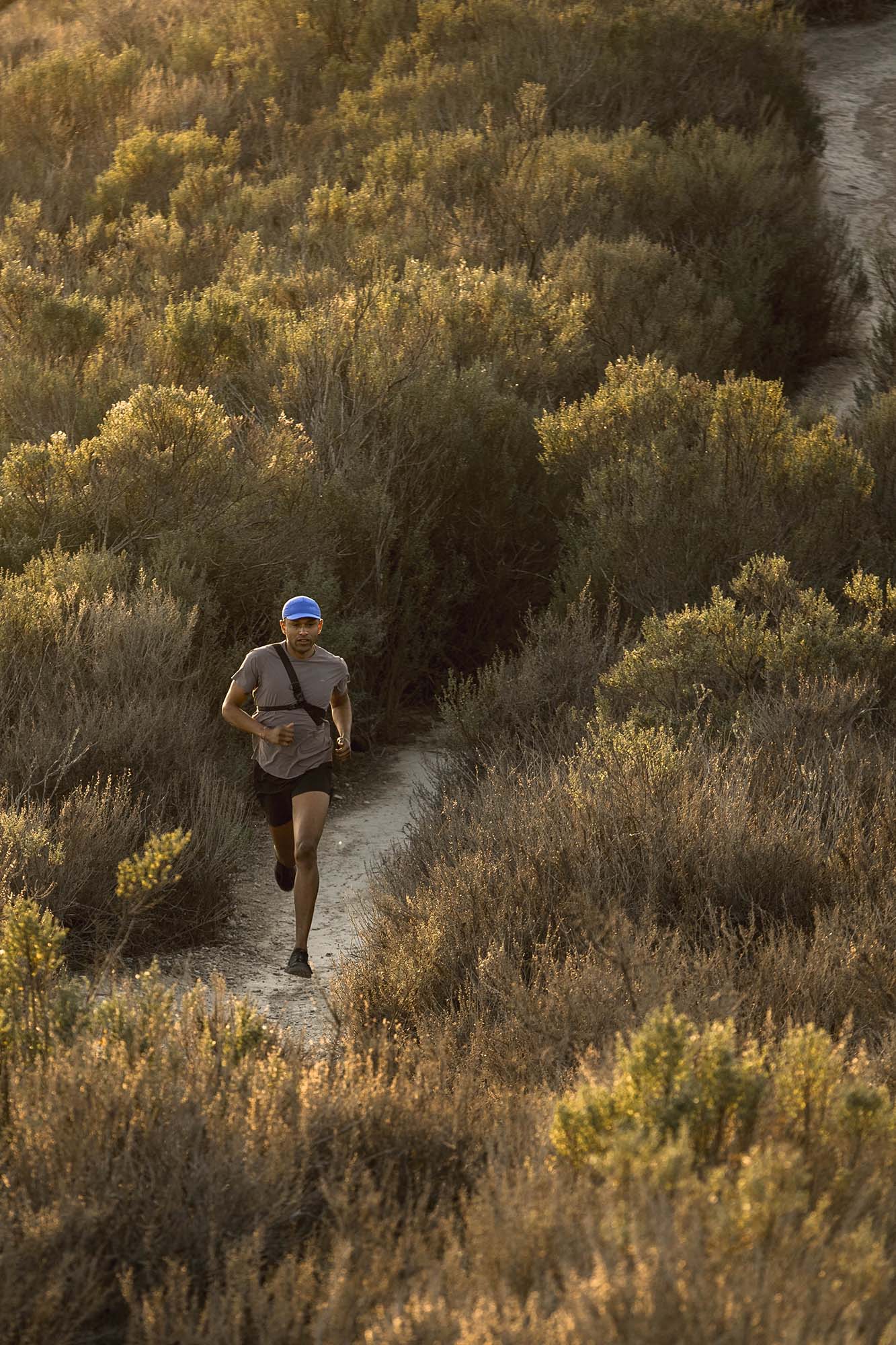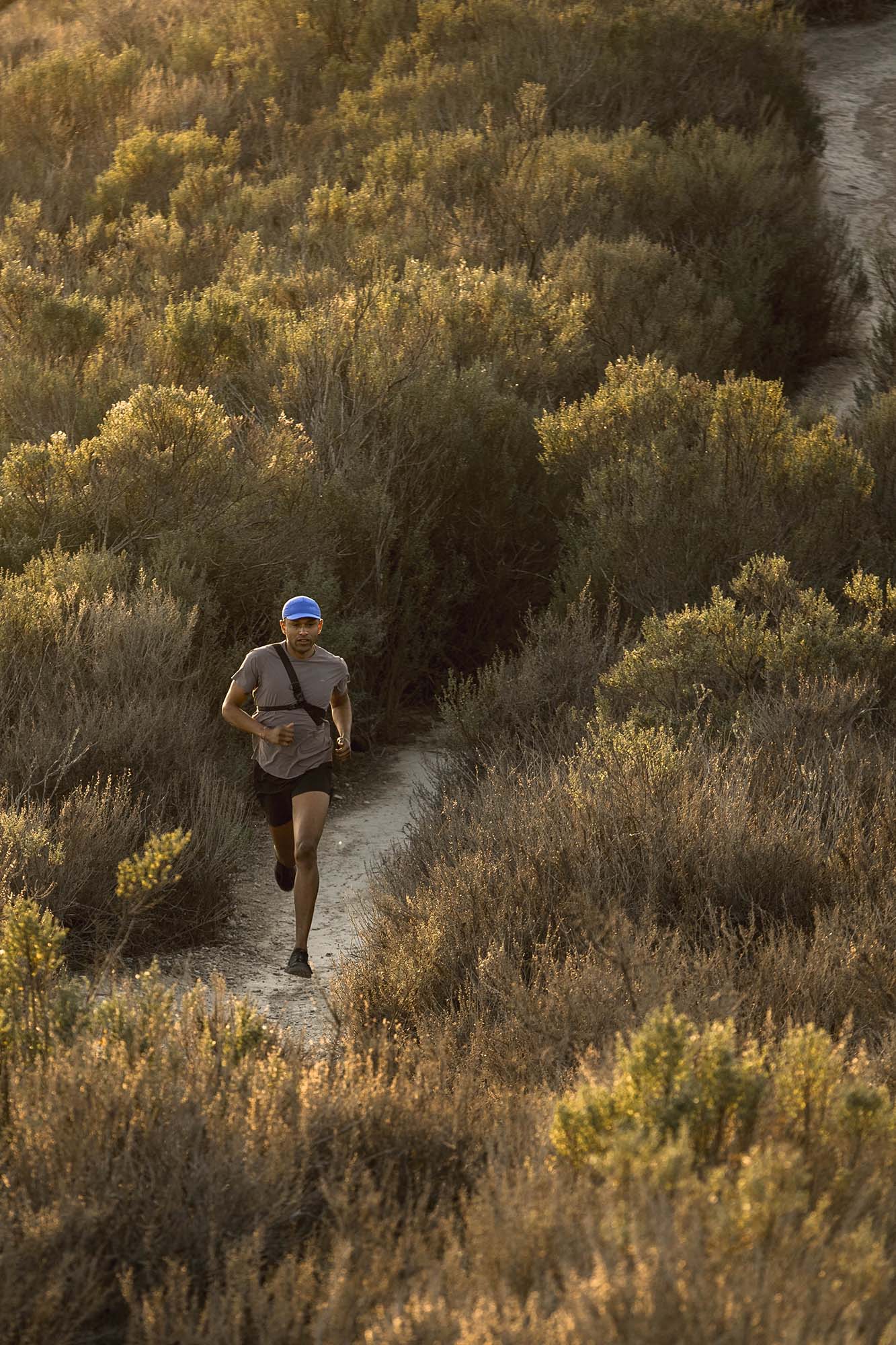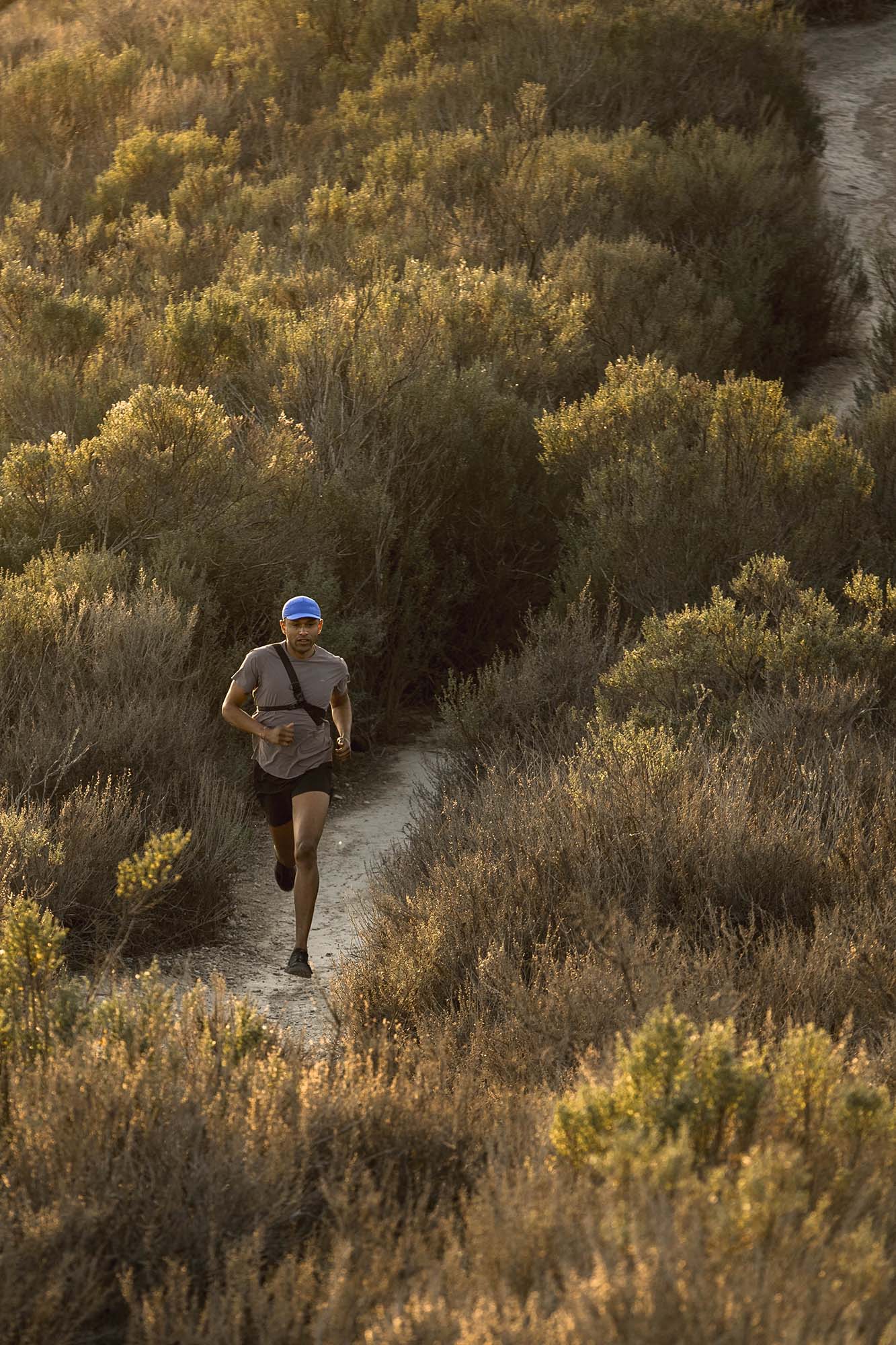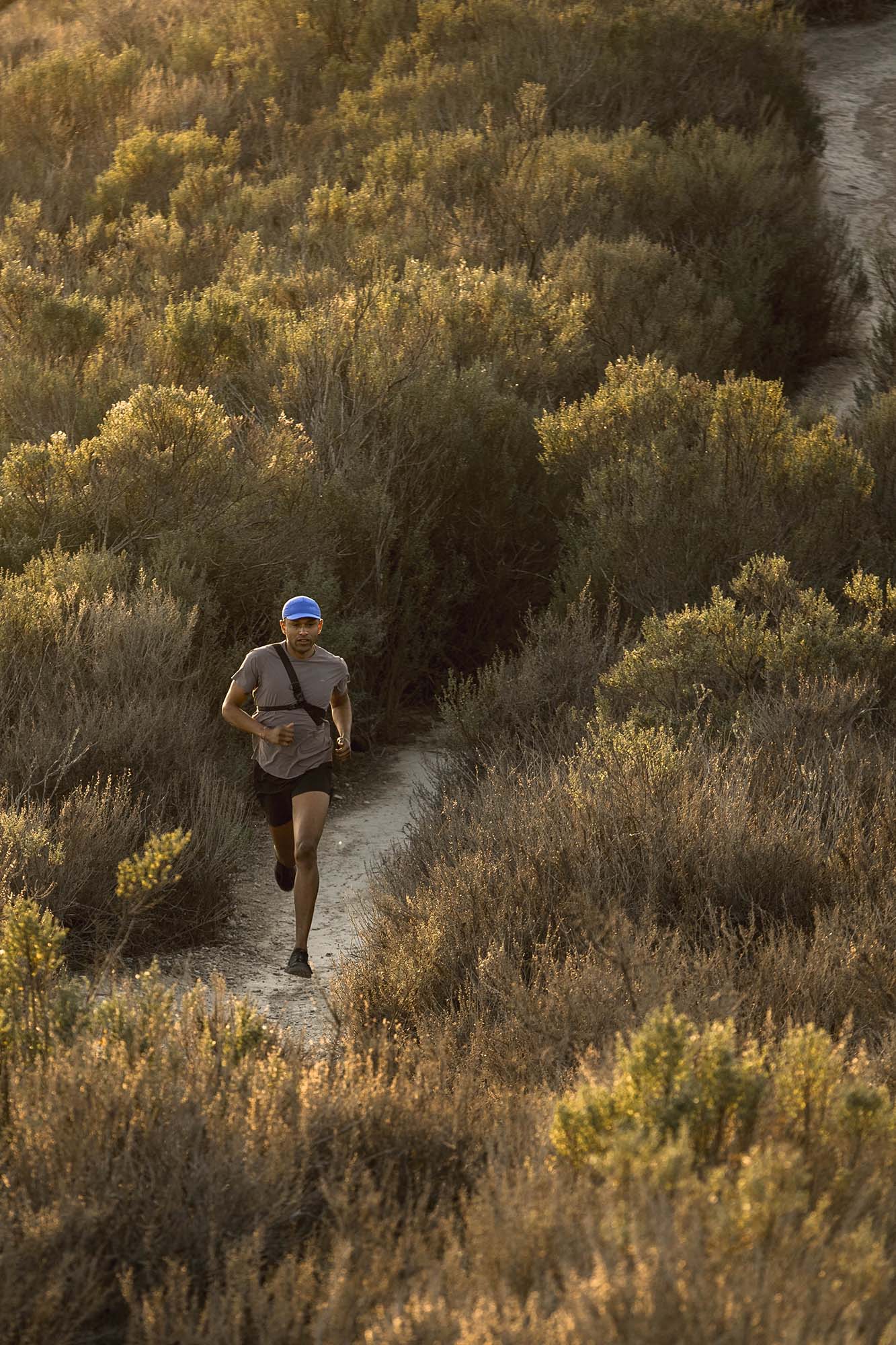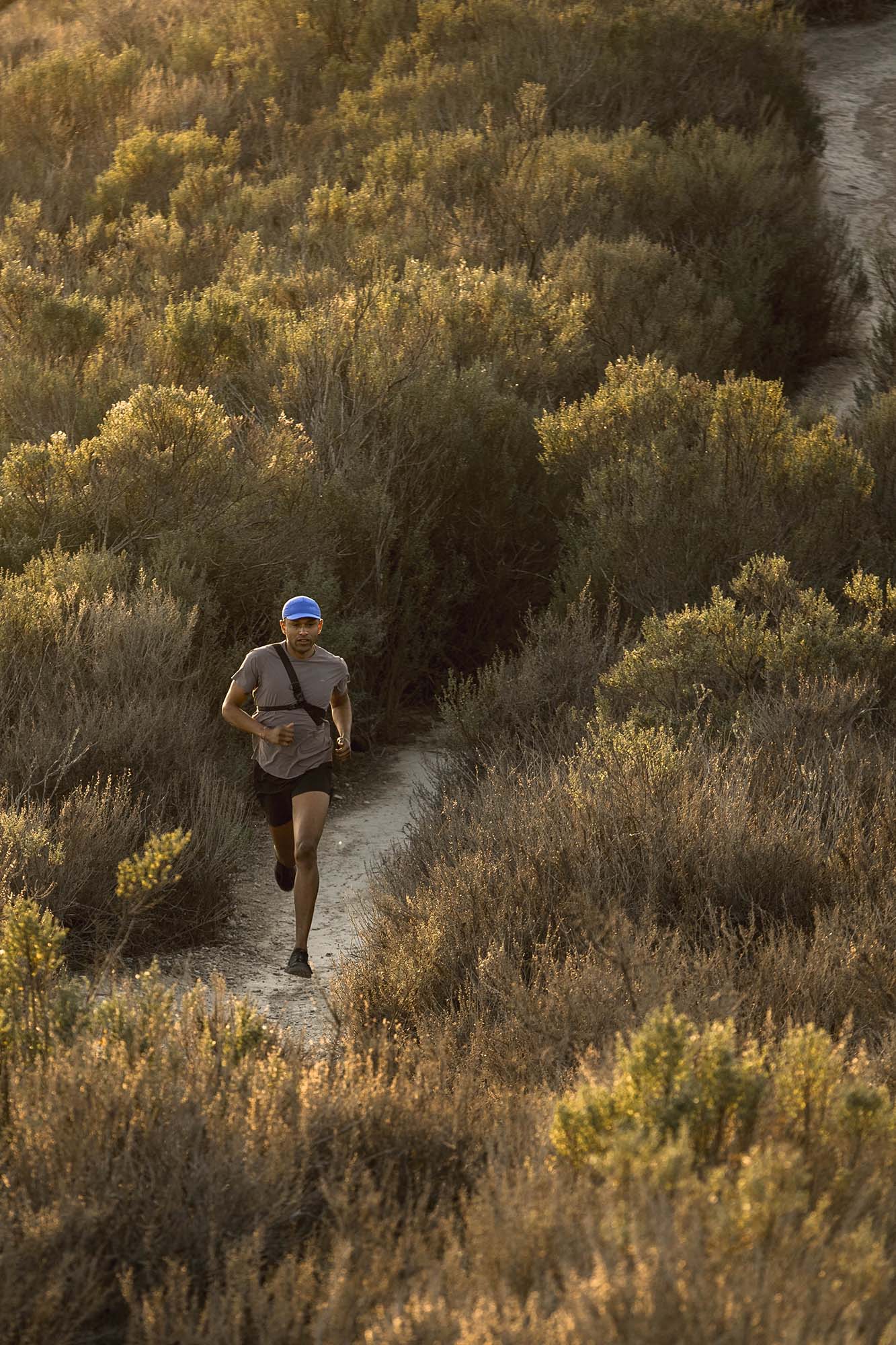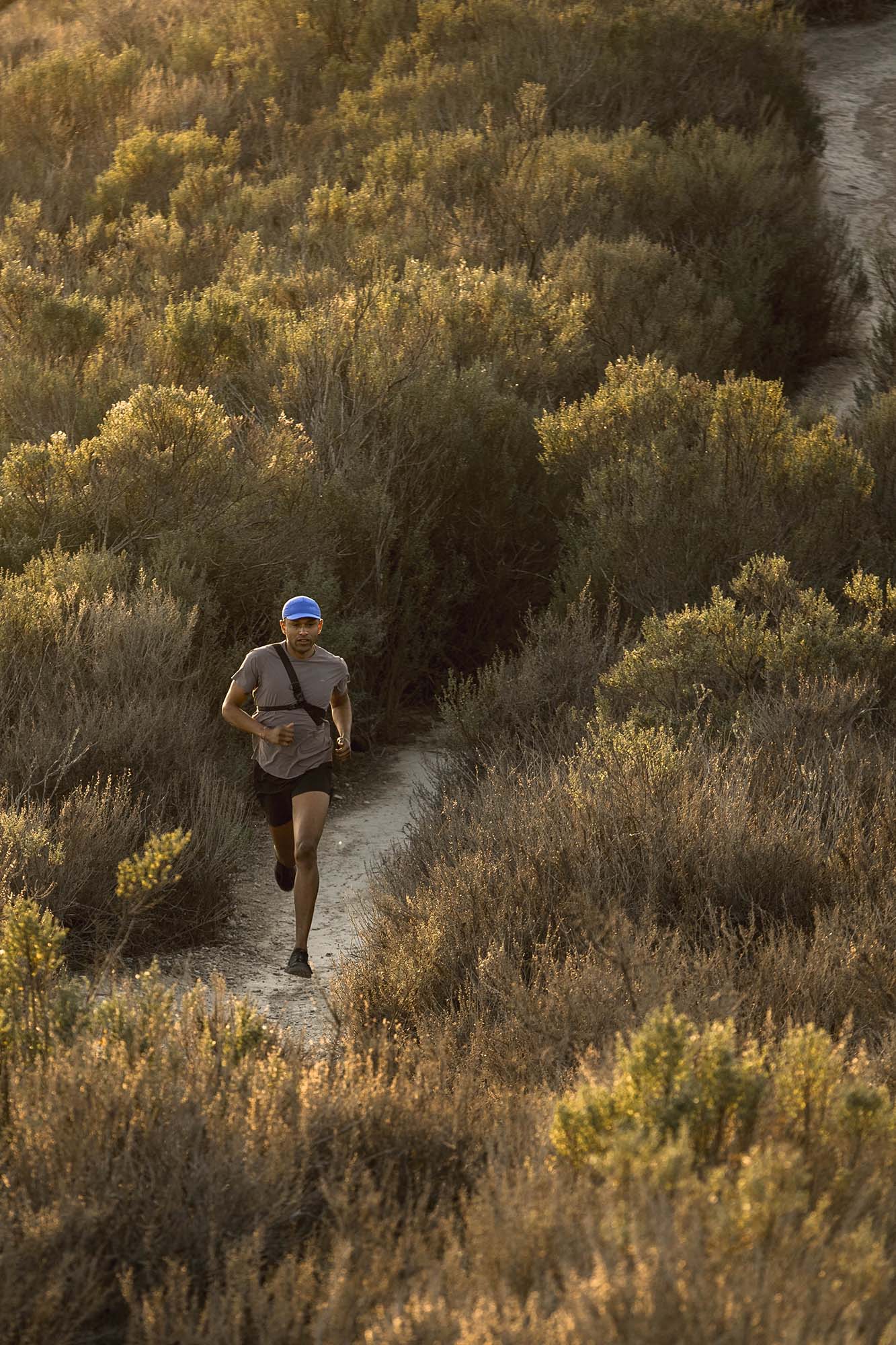 JOIN THE COLLECTIVE
Already a Janji Collective member? Log in to unlock access now.
Janji Collective Membership
$25
Key member benefits:
- 15% lifetime discount.
- Priority access to all releases.
- Limited run Janji gear.
Janji Collective Membership
Key member benefits:

- 15% lifetime discount.

- Priority access to all releases.

- Limited run Janji gear.
Please enter the gift recipient's contact info
The $25 membership fee goes toward supporting clean water initiatives through our clean water partner
Wear it for:
Running, Everyday wear
Rad Hat
So light and the bill flips great whether sweaty or dry. Bill could be a tiny but wider (side to side) for everyday wear but that subject to head width I guess. Another great Janji product!
Wear it for:
Running, Hiking, Camping, Climbing, Cycling, Mountain Biking, Everyday wear
Lightweight & Comfortable!!
I like to wear hats when I'm working out at the gym or anywhere indoor as it helps to keep my hair away from my face. I don't need a hat with a large brim and this hat was exactly what I've been looking for. It's so comfortable and lightweight! Although the main purpose is for indoors for me, but I can see myself using it for travel or any outdoor activities.
Wear it for:
Everyday wear
Awesome Hat!
This is the best hat I own! I have a ton of Nike Featherlight Hats but the brim on this on is better! Not as stiff as the Nike hat but is stiff enough to hold shape or even be folded up! Can even squish this up in one hand! I use this hat for mainly for tennis but I do wear it casually too! Great adjustability as well.
Favorite running hat
Love this hat and got another in a different color! Lightweight and comfy and flips up when you are running through shade.
zephyr cap
love it... this is 3d or 4th one I have purchased... replacing lost caps.
Wear it for:
Cycling, Everyday wear
Great Fit!
Best hat/cap I've ever owned. The adjustable fit is amazing.
Love it. Got it for travel so I could put it in a suitcase without worry of ruining it. Nice and lightweight as well
Wear it for:
Running, Hiking, Camping, Everyday wear
Best hat ever!
I looove this hat. Super lightweight, cute, sporty, functional. I have it in two colors and plan to buy more.
I love it. Thank you very much
Wear it for:
Running, Hiking
New favorite fall/winter running hat
Love this hat and how light weight and flexible it is.